Craigslist and Backpage News
​The executive has agreed to testify against fellow co-founders of the company
04/13/2018
|
ConsumerAffairs

By Christopher Maynard
Christopher Maynard is a New York-based writer and editor who ... Read Full Bio→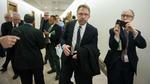 Backpage CEO Carl Ferrer has pleaded guilty to money laundering and conspiracy to facilitate prostitution, according to a Washington Post report. The executive has agreed to testify against fellow co-founders of the website, several of whom are currently in prison and awaiting full detention hearings scheduled for next week.
In his admission statement, Ferrer admitted that he conspired with other Backpage officials to facilitate prostitution crimes being committed by use...
More
Federal charges include human trafficking and money laundering
04/10/2018
|
ConsumerAffairs

By Mark Huffman
Mark Huffman has been a consumer news reporter for ConsumerAffairs ... Read Full Bio→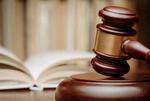 Seven people face a total of 93 federal charges in connection with the now-seized Backpage.com for allegedly facilitating prostitution and other charges.
The FBI shut down the personals ad website over the weekend. The U.S. Justice Department said it was responding to charges that the website had become a venue for human traffickers, particularly those trading in children.
According to the government, the seven defendants charged in a federal indictment are Michael Lacey,...
More
Sort By