Craigslist and Backpage News
This one could cost you your car
08/24/2016
|
ConsumerAffairs

By Mark Huffman
Mark Huffman has been a consumer news reporter for ConsumerAffairs ... Read Full Bio→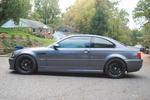 Craigslist provides a convenient way to buy and sell things, but it has also been used as a tool by scammers. Here's something else to look out for.
Let's suppose you want to sell your car, so you put an ad on Craigslist, and maybe other online sales platforms, and wait for someone to make an offer.
Someone does, incredibly meeting your asking price with no quibbling. He produces a cashier's check and you turn over the car and sign over the title. That was easy, you think...
More
Users can see safe public places to meet, such as police stations and coffee shops
05/11/2016
|
ConsumerAffairs

By Sarah D. Young
Sarah D. Young has been a columnist for a blog ... Read Full Bio→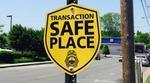 Buying or selling items on Craigslist comes with all the risks that one might associate with meeting a complete stranger. It's recommended that users have their Craigslist transactions in a public setting, but still, many trusting individuals choose to have buyers over to their homes.
There are countless stories of Craigslist transactions gone wrong, and many have been made worse by the fact that home addresses were given. Now, a new feature on an app called Quilo may m...
More
Sort By