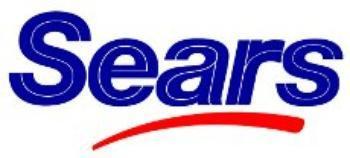 There's always been wide disagreement about whether consumers who buy major appliances should also pay extra for "extended warranties," "maintenance agreements" and similar insurance-ish policies.
The argument against it usually boils down to, "A good appliance shouldn't need protection beyond the standard warranty and return policy anyway." The arguments in favor are similar to any pro-insurance attitude: "Better to spend a little money now, just in case something expensive goes wrong later."
Of course, that argument falls apart if the insurance company or warranty-backer in question fails to hold up its end of the bargain. And in just the past month, we've had lots of people write us to make that claim about their Sears Maintenance Agreements -- overlong waits for repairs, repairmen not showing up when scheduled, repairmen not being offered at all.
Sears did not immediately respond to a request for comment.
Elizabeth and the washer
Elizabeth K. wrote us from Richmond, Va. on Oct. 21 after waiting two full months to not get her washing machine fixed (and missing several days of work to stay home waiting for repairmen who never arrived). She told us, "I paid $231.74 in April 2013 for a one-year Sears Protection Plan and when my Kenmore washing machine failed to start in late August, I called the number. They scheduled me for a date two weeks away."
On the appointed day she stayed home from work, but "no one showed up. I called and was made to start all over again, two weeks away. Again I stayed home waiting, and again no one came. I tried a third time, again being placed at the back of the line, two more weeks waiting."
A repairman finally made an appearance, looked at the machine and ordered the parts necessary to repair it. Then Elizabeth had to play another waiting game.
"The parts came directly to me within a few days, but now I've been stood up two more times waiting for someone to come DO the repair. Each time, I am made to start all over again, with a two-week wait. It has now been two months, and I waited all day again last Saturday for my appointment, and no one showed up. I got a robo-call at noon saying they were running late. When no one shows up, there is no follow-up, no apology, no effort to prioritize cancelled or delayed service orders."
Elizabeth ended with the cynical conclusion, "I've heard that if you buy a protection plan, Sears puts you last on the list because they already have your money. I have now tried for two months to obtain service on my Sears protection plan, with still no repair."
A former employee speaks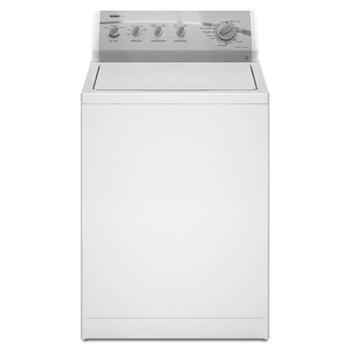 But Elizabeth isn't the only customer to harbor such suspicions. Kristine N. of Crest Hill, Ill., does too. She said she'd spent 30 years working at Sears headquarters, but now "I'm ashamed to tell anyone that I once worked for this once venerable company and I can honestly tell you that what is going on in that company today would not have happened when I worked there in the 60s, 70s and 80s."
She had two different stories of attempting to get a repair from Sears -- one appliance covered by a maintenance agreement, one without -- and reported much better service without the agreement:
"One day my dryer wouldn't work; I called Sears and someone came out the next day and fixed it. No maintenance agreement on the dryer. A few months later my freezer broke and I had a maintenance agreement. They couldn't come out for almost a week. It was fixed, but I lost hundreds of dollars in food." (Speaking for ourselves: if we had to go six days without a major household appliance, we'd sooner forgo the dryer than our refrigerator.)
Kristine said, "I have come to the conclusion after reading complaints on Facebook that if you have a maintenance agreement you're going to be put on the bottom of the list …  I cancelled my maintenance agreement and when I next buy an appliance my first question will be 'what company repairs the appliances'."
Stood up
When we did an online search for the terms "Facebook" and "Sears Maintenance Agreement" to see what Kristine might be talking about, the first result that came back was this Oct. 19 post on Sears' Facebook page,  from a customer who started by noting, "In September I heard a strange noise in my washing machine, which unfortunately is covered by a Sears Maintenance Agreement. The earliest appointment I could get under my dysfunctional Sears Maintenance Agreement was for October 8 -- three weeks from the request."  
Lisa G. of Nashville has also missed work in order to be stood up by Sears repairmen. On Oct. 23 she reported several failed attempts to have a repairman keep a service appointment, and added, "I have had to wait 2 months to have my oven repaired, which I paid $4,000 for," and in exchange for that sum, her oven only worked for less than a year. "We have spent thousand of dollars in equipment from Sears and they don't honor their warranty. It's a complete joke."
Apathetic response
And here's a similar story from Teresa F. of Harlowton, Mont, on Oct. 24: "I reported the need for washing machine repair 6 weeks ago. When I reported the problem they told me the service center would call with the appointment date and time. I waited nearly a week and there was no call. Two calls later, I finally was informed that no technician was available until a date 6 weeks out. Relenting, I made the appointment…. Today was the day of the appointment, no technician showed up, no call to cancel, nothing!"
She tried calling customer service and "got an apathetic response about how I had to wait until tomorrow since the service center was now closed. I asked for escalation to someone who could actually resolve a problem. She said there was no one else that could help."
Lana P. of Edwardsville, Kan., also reported "untimely repair service appointments" when she wrote us on Oct. 21. In April 2012 she bought a KitchenAid refrigerator and a three-year extended warranty. She actually said she's glad she bought the warranty, as the refrigerator frequently broke down (though we're inclined to interpret that as evidence in favor of the earlier-mentioned theory "A good appliance shouldn't need an extended warranty anyway").
Though glad to have the warranty, Lana had the now-usual grievances of waiting too long for Sears repairmen. "I have had to schedule my 3rd service appt for this appliance this year … the bottom freezer developed a thick sheet of ice on the bottom inside. Repair person #1 out, THAT issue resolved. During the conversation, he disclosed they see this all the time. So it's a systemic issue common with these fridges. You'd think this would be resolved at the manufacturer."
No. "Fast forward to Sept. 2013. Temp alarm is sounding due to it being 52 degrees inside. Called & service person came out that same day. One problem though... he doesn't have the part to repair understandably. Part ordered but Sears can not get anyone out to install the defrost control board until 10/10/2013! … Part was installed on 10/10 and on 10/15, I shopped & replaced the food. … the temp alarm is sounding AGAIN! It is 56 degrees in this beautiful stainless steel hunk of junk."
At last notice, Lana is expecting another serviceman to visit her on Oct. 30. "The repair people have been great, but the amount of time it takes to get one to your home is unacceptable. I understand a couple of days, but weeks? Sears - you took my cash real quick, but you do NOT service what you sell with any sense of urgency."