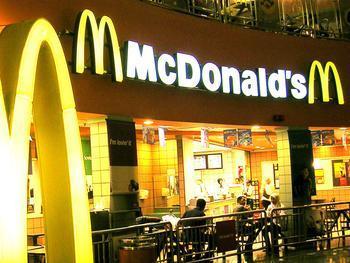 McDonald's has been adding oatmeal, wraps, salads, and just about everything else you can think of to its menu, but business remains slow. So the fast-food pioneer is going back to basics: hamburgers.
For the last several years, the chain has been trying to attract new customers -- people who don't currently think of eating at McDonald's. But all the wraps, salads, and so forth haven't really been a draw for those who don't much care for fast-food restaurants.
So at last, McDonald's is doing what critics have been urging it to do for several years -- going back to its roots as an inexpensive fast-food restaurant.
This all flows from a survey the company conducted last year to find out why it was losing customers. The answer: they were going to other fast-food chains, not to sit-down restaurants, resulting in a loss of about 500 million orders in the U.S. over the last five years.
A better McDonald's
So the latest new idea is to try to better serve existing customers and win back defectors, not to attract people who don't think of themselves as a fast-food customers. As a McDonald's vice president put it at a briefing for investors earlier this week: "We don't need to be a different McDonald's, but a better McDonald's."
They may be onto something. Many of the negative reviews from ConsumerAffairs readers center around simple problems, like no sprinkles on the ice cream.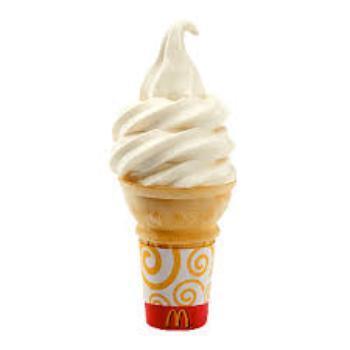 "Whenever I ask for a nice, sweet, and creamy ice cream OF COURSE I would ask for some complimentary sprinkles," said Kayla of Maryland in a recent review. "BUT NOOO and I know I am not the only person who has this problem (no sprinkles). They still have not changed their horrid ways. Just like in this photo. Hopefully this review will change the blind eyes of this terrible problem."
Everyone makes an occasional mistake, but many critical consumers say the same foul-ups happen over and over at McDonald's.
"Every time I go to McDonald and I mean every time they mess up my order," said Danijela of Des Mones, Iowa. "They are slow and once when I had to wait for food they had me wait by the door well they forgot about me I had to call after 15 minutes of waiting to see if I am getting my food and then waited 10 more minutes .. horrible."
"I am REPULSED," said Brennan of Stevens Point, Wis. "Famished beyond belief, I ventured to my local McDonald's in the hopes for a good meal. I ordered two quarter pounders with NO slivered onions, and their beloved shamrock shake. It took practically EONS for my food to even reach the counter, to start it off."
Brennan was angry and just grabbed the bag and took off. "After devouring the first pounder, I reached into the bag and much to my disbelief and disgust there was not another Quarter Pounder awaiting my grasp," he said. "I immediately grabbed my receipt, and ... I HAD ordered two and was charged just so. Mcdonald's will never receive another PENNY from my leather clutches EVER. AGAIN."
Painful admission
Implementing this latest big new idea requires making a painful admission -- McDonald's burgers are not necessarily the biggest and juiciest around, so the chain will be trying to improve the quality of its burgers and is looking for ways to make its Quarter Pounders and Big Macs more appealing. 
It's even experimenting with using fresh instead of frozen beef patties at its outlets in Texas and Oklahoma. A simpler menu with fewer choices is also in the works, as are home delivery and the option to order and pay via an app.
McDonald's is also working on serving better coffee and pastries. That's fine, but Miguel of Washington, D.C., would like to stop having to supply his own coffee cup. 
"I'm sick and tired of getting coffee cups that leak. It never fails. I have tried different locations in the DC area. It has come to me buying a coffee cup and pouring the McDonalds coffee into it. Please fix this issue, thanks," Miguel said.