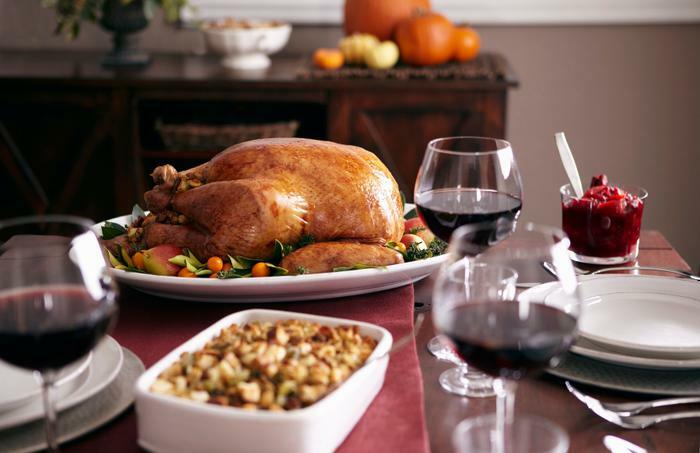 With Thanksgiving right around the corner, economists have warned consumers about the rising costs of holiday favorites – especially turkey. While several stores have announced their efforts to keep food prices reasonable this holiday season, Walmart is now joining the ranks. 
The company has announced that many of customers' Thanksgiving favorites will be made available this year at last year's prices to help offset the cost of the holiday. 
"The last few years brought new challenges to families planning their holiday meals, and this year is no different, from rising costs to concerns on supply for Thanksgiving favorites," said John Laney, executive vice president of food at Walmart. "Despite that, we know our customers still want to celebrate the season and make memories with their loved ones, so we've been working hard to ensure they can do just that." 
A Thanksgiving basket
Walmart is offering customers a Thanksgiving basket – a collection of holiday favorites that are sold at last year's prices. 
Shoppers will be able to score everything in one of these baskets. Thanksgiving staples like turkey – or ham – will be available alongside mashed potatoes, pumpkin pie, stuffing, and mac and cheese. There are also options for consumers who like to cook and bake from scratch, and those who prefer to have premade choices on hand. 
Currently, the basket includes a 10-17 lb Shady Brook Farms turkey priced at under $14. Libby's canned pumpkin is priced at $2.47, Jiffy cornbread mix is priced at $0.52, and a five-pound bag of whole potatoes is priced under $3. 
Some of the premade selections include a fresh pecan pie for $4.98, Bob Evans mashed potatoes for $3.87, and Stove Top stuffing mix for $1.98, among several other options. 
"We've been working with suppliers for months to help ensure a strong holiday supply for all the holiday mealtime essentials at Walmart this season, especially for meal heroes like ham and turkey," said Laney. "No matter when, where, or how customers prefer to shop, they can feel confident Walmart will have turkeys, hams, and all the fixings at incredible prices."