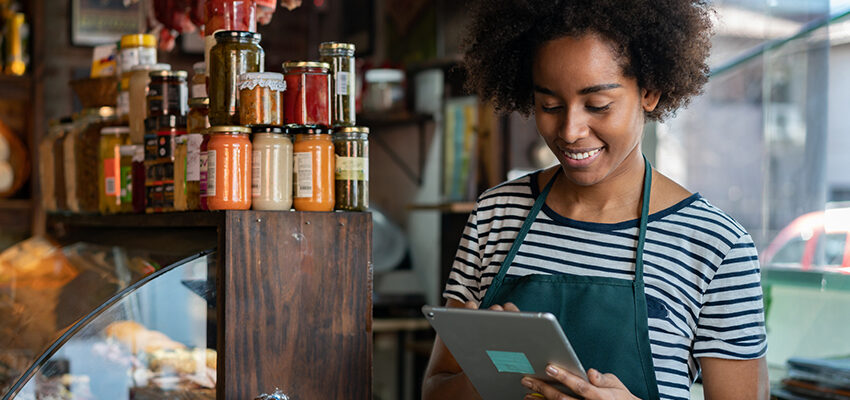 Black-owned businesses and products have become a major topic in recent news. With initiatives like Black Lives Matter, box-office hits like Black Panther and the rise of tech brands like Blavity, more and more people are paying attention to companies headed by Black makers, entrepreneurs and artists. But is this the only reason Black-owned businesses and products have become so talked about lately?
In the Black community, this shift has come from a drive — and a need — to support underserved populations and cater to needs that aren't being met by the mainstream.
Black-owned businesses often get half the amount of funding of their counterparts, with the average loan amount being $149,000 for Black-owned businesses and $310,000 for other companies. This gap in funding makes it challenging for Black-owned businesses and products to thrive in the marketplace.
In addition, these businesses and products meet diverse needs. For example, brands like Shea Moisture and Cantu create hair products for women of color. The proteins in curly and kinky hair make moisturizing and caring for this type of hair different from taking care of other hair types, and support of Black-owned businesses like Shea Moisture and Cantu opens the door to addressing these individual needs.
A growing number of minority-owned businesses are also using their business models to give back, incorporating a sense of social responsibility into the making of their products and profits. Some, for example, choose to donate a portion of their profits to multicultural organizations, while others create opportunities and initiatives for low-income communities.
Serving these communities is a large part of how Black History Month came about. What began as "National Negro History Week" in 1926,  which celebrated the accomplishments of Black people and people of the African diaspora, has grown into a month that recogizes the historical contributions of communities of color. The Association for the Study of Negro Life and History (ASNLH) chose the second week in February as its original date before President Gerald Ford made it a public holiday in 1976. 
In his Message on the Observance of Black History Month, February 1976, President Ford expanded on the importance of recognizing the achievements of these communities, stating that we "can seize the opportunity to honor the too-often neglected accomplishments of Black Americans in every area of endeavor throughout our history." As Black History Month comes and goes, it's important to remember that a month-long focus on Black issues is just the tip of the iceberg. 
Celebrating the contributions of different races, ethnicities, nationalities and cultures throughout the year is an initiative that can begin today. Learning more about the Black-owned businesses and products below is a start to supporting them year-round and to improving your cultural mindfulness.
Black-owned products you should know
The eight products highlighted below aren't just Black-owned – they're also eco-friendly, innovative and focused on giving back to and supporting the Black community. We chose these Black-owned products as a way to celebrate the diversity of Black-owned businesses and provide a glimpse into the variety of ways to support minority-owned brands.
Iya's 5 Spices & Seasonings Bundle
Iya's 5 Spices & Seasonings Bundle is an original blend of spices from the brand's catalog. This five-pack of pantry essentials includes piri-piri seasoning, jollof rice seasoning, spicy fried rice seasoning, smoked paprika and chili pepper flakes made with real, plant-based ingredients.
Iya Foods, which is based in Illinois, created this bundle as a way to provide customers with an alternative option to bulk spices. Its baking mixes, powders and seasonings take inspiration from African flavors and dishes.
The Iya Foods website also includes African recipes that use the spices in this bundle. The seasonings are ideal for rice, eggs, beef or chicken broths, roasted veggies, salad or seared meats. The piri-piri seasoning, a blend of herbs, peppers and spices, is great for the Iya Foods beef stew or chicken piri-piri, for example, while the smoked ground paprika can lend your vegetables a sweet and smoky flavor.
POWERHANDZ POWERFIT Weighted Training Gloves
These POWERHANDZ gloves feature stretch nylon fabric, iron sand weights and foam gel padding that protect athletes during training. The gloves are designed to protect your hands from sports equipment like free weights and bars that can create calluses and blisters. The added resistance from the iron sand weights placed around the joints helps improve hand and arm strength.
These weighted gloves are part of POWERHANDZ's roster of athletic and rehab products. Using innovative design and tech, the company creates fitness products for athletes, coaches, fitness enthusiasts and rehab patients like former NBA player Ronnie Price, pro softball player Lauren Chamberlain and Women's Basketball Hall of Famer Nancy Lieberman.
Weighted gloves are good for a variety of athletic and training activities. They can be used for weightlifting, cross-training, cycling and general workouts. The fingerless design lets you press buttons on exercise equipment or use a smartphone while still providing full protection.
16J Organics Body Bath Spa Collection – Gift Set
This four-piece gift set includes body oil, exfoliant, moisturizer and lip balm made from natural and essential oils, herbs, flowers and roots. The 4-ounce Green Quench body oil, for example, is made from a blend of olive oil, coconut oil, rosemary, lavender and avocado oil. The 9-ounce Scrubs exfoliates skin using olive and coconut oil, Himalayan raw acacia honey, ginger root and Epsom salts.
Lourdes Liz, founder of 16J Organics, created the natural skin care line as a way to heal her dry skin. Based in New York City, the brand offers handcrafted bath and body goods packaged in nontoxic cobalt blue glass to create an eco-friendly product.
This gift set is good for people with normal, dry, sensitive, combination or mature skin. Products can be used in combination to exfoliate, moisturize and calm skin during or after a shower.
LIVE BY BEING Bath Salt Spa Gift Set
Certified cruelty-free and vegan, this collection comes packaged in apothecary-style glass bottles with a wooden spoon for scooping. It includes three bath salt blends — Still, Drift and Float — made with dead sea salt and essential oils good for normal, combination, dry, oily and sensitive skin.
LIVE BY BEING handcrafts its artisanal bath and body products in small batches in Texas and uses U.S.-sourced ingredients. Founder Kennedy Lowery focuses on creating products with natural, plant-based ingredients that are paraben-free and sustainable. The bath salts also come in reusable glass containers and recycled packaging.
The company partners with fair-trade suppliers and only works with companies that don't test on animals. In addition, its BEINGfostered program donates a portion of its proceeds to nonprofit organizations that aid foster youth in supporting themselves and becoming self-reliant.
When used in combination, the soaks can provide a relaxing and replenishing experience. The skin-softening Still Salt Bath Blend is made from Himalayan pink salt, ylang ylang and floral geranium oil. The Drift Salt Bath Blend, made from Hiwa Kai Hawaiian black lava salt, atlas cedarwood and juniper berry, is meant to relax muscles, and Float, a blend of French green clay, peppermint and cypress essential oils, aids in detoxifying the body. For best use, the brand suggests adding the bath salt into a hot bath and mixing with your fingers to dissolve.
African American Expressions Shower Curtain with Hooks
This curtain is made from 100% polyester and features artwork from French artist Nicholle Kobi.
African American Expressions offers cards, gifts and decor reflecting African-American culture and heritage. This shower curtain, for example, features culturally diverse women in a variety of clothing styles.
Measuring 71 by 71 inches, the curtain is water-repellent and machine-washable. Customers rave about the touch of style this curtain adds to their bathroom decor.
SARA NELL Black Art Afro Black Mom and Daughter African American Women Shower Curtain
This shower curtain is made of polyester and rust-proof metal grommets, and its colors won't fade or bleed in heat — the curtain is created with HD digital print tech, making it an eco-friendly solution that's vinyl-, dye- and PVA-free.
SARA NELL is an independent design store that offers digitally printed home decor.
Depending on your personal needs, the curtain can be used with or without a liner. Measuring 72 by 72 inches, it's ideal for a space that requires an extra-long bath curtain, and it can be hand- or machine-washed.
BLK & Bold | Limu Ethiopia Single Origin
This Ethiopian coffee from BLK & Bold is a ground light roast that comes in a 12-ounce bag. The 100% Arabica beans have hints of chocolate, blueberry, honey and almond and are certified fair-trade from Limu, Ethiopia.
BLK & Bold creates specialty coffee and tea and does all of its own roasting in small batches. It donates 5% of profits to support youth programming, workforce development and youth homelessness initiatives locally and nationally, including No Kid Hungry, Urbanstead, and Code Fever Miami.
This single-origin blend can be brewed using fresh, filtered water. BLK & Bold suggests using 2 tablespoons of coffee to every 6 ounces of water, which comes to 24 standard cups per every 12-ounce bag.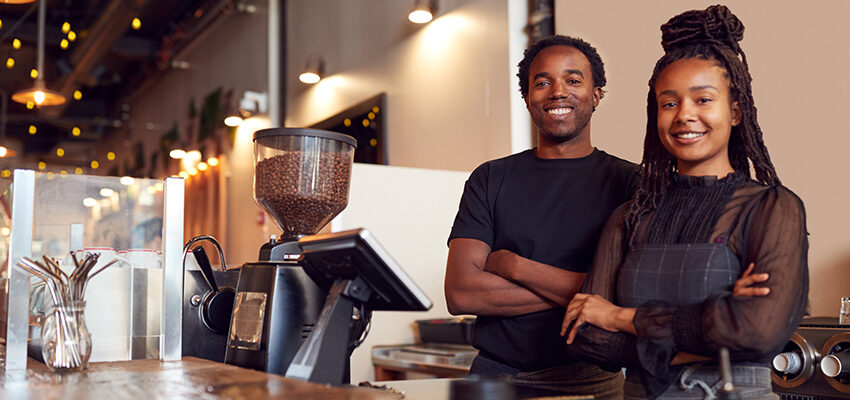 Black-owned businesses today are creating niche products for underserved communities as well as products marketed toward anyone and everyone. Many brands, like 16J Organics, BLK & Bold and Puzzle Huddle, are using their businesses to create sustainable products and support community initiatives and organizations that are focused on giving back to Black youth.
February's Black History Month provides an opportunity for these brands to highlight their products and help to boost support for Black and Brown communities. Beyond February, though, we can continue this work — researching Black-owned businesses and products throughout the year can level the playing field and help these up-and-coming brands succeed long-term.