Best Walk-In Tubs
Walk-in bathtubs come equipped with safety features for people with limited mobility. Therapeutic features vary, but generally, all walk-in tubs have the same safety features, including a low step-in threshold, watertight entrance door, built-in seating and anti-slip floors. Use our guide to compare the most popular walk-in tub companies.

Compare Top Walk-In Bathtub Companies

Safe Step Walk-in Tubs
Read 1,539 Reviews

Sells walk-in tubs and showers. Offers anti-slip flooring, anti-scald technology and waterproof remote. Tubs have contoured, heated seats and backrests. Built-in towel bar. Made in the U.S.

FREE QUOTE

Toll free number

(800) 692-1935

American Standard Walk-in Baths
Read 813 Reviews

Sells walk-in air baths, deep soaking tubs, walk-in whirlpool tubs and combo massage tubs. Tubs have built-in grab bars, two-minute drain times, shower wands and slip-resistant textured floor. Costs range from $4,500 to $12,000.

FREE QUOTE

Toll free number

(855) 858-5417

Elevate Bathtub
Read 6 Reviews

Available Chroma Light Therapy, heated backrests and air-jet systems. Tubs are chair level and have an emergency SOS button. Drain time for tubs are approximately 10 seconds. Tubs are made with the highest-quality materials.

FREE QUOTE

Toll free number

(833) 233-5382

Kohler Walk-In Bath
Read 144 Reviews

Offers walk-in tubs with three-inch step-in. Tubs have interior and exterior handles, hydrotherapy, air jets, fast-drain technology, heated surfaces and custom finishes. Designed and assembled in the U.S.

FREE QUOTE

Toll free number

(800) 997-3146

BOCA Walk-in Tubs
Read 166 Reviews

Sells walk-in tubs with 2-inch step-up. Anti-slip flooring and seating, ADA-compliant seat height and self-cleaning designs. Up to 18 air jets and 10 water jets. Bidet option. Quick drain. Left- and right-hand entry options.

FREE QUOTE

Toll free number

(678) 471-2087

Independent Home
Read 882 Reviews

Offers eight models of walk-in tubs. Tubs are wheelchair-accessible with compact options, hydrotherapy options and massage systems. Includes lifetime warranty with full coverage. Sells walk-in showers.

FREE QUOTE
Hydro Dimensions
Read 262 Reviews

Offers 16 walk-in tub models. Safe-T Drain drains in 85 seconds. Tubs have several massage options, a high-capacity faucet, shower wand, angled grab bars, aromatherapy and chromotherapy. Built in the U.S.

FREE QUOTE

Toll free number

(844) 334-7132

Jacuzzi Walk-in Tubs
Read 293 Reviews

Offers two walk-in tub models. Original model offers hydromassage, compact and large options, 10 jets, leak-proof door and fast-fill faucet. Finestra model has up to 10 massage jets and is for new constructions and remodels.

FREE QUOTE

Toll free number

(888) 907-0149

Bathing Solutions
Read 25 Reviews

Offers nine walk-in tub models. Tubs have one-piece construction, stainless steel frame, secondary door drain, 17-inch seat and 4.5- to 6-inch entry height. Provides wheelchair-accessible options. Monthly specials.

FREE QUOTE
Ella's Bubbles
Read 181 Reviews

Sells inward and outward swing walk-in tubs, two-seat tubs and wheelchair accessible tubs. Tubs have microbubble therapy, foot massage jets and heated seats. Includes limited lifetime warranty for shell, frame and door.

FREE QUOTE

Toll free number

(844) 380-2436
How do walk-in tubs work?
Walk-in tubs have valuable safety features for seniors, people with disabilities and those with limited mobility. These tubs are designed with an air-tight entrance door and low step-in threshold, which makes it easier for people at risk for falls to step directly into the tub rather than lift their legs over the side to enter. Walk-in tubs feature chair-level seats so you don't have to worry about getting up and down from the base of the tub. To bathe, you simply walk in and sit down.
What are the types of walk-in bathtubs?

People with limited mobility benefit from the easy access of a walk-in bathtub. Elderly individuals may want to look into switching to a walk-in tub for the added safety and therapeutic features available in different models.
Soaker tub: A walk-in soaker tub is a basic model and does not have any air or water jets. It includes a leak-proof door, a seat and a low-entry step-up. Most tubs also include grab bars and anti-slip floors and seats.
Aerotherapy tub: Aerotherapy tubs are soaker tubs outfitted with air jets for water circulation. These tubs are designed to provide a therapeutic massage experience.
Hydrotherapy tub: Hydrotherapy tubs are soaker tubs that include water jets for water circulation, which often provides a more intense massage than aerotherapy tubs. Hydrotherapy tubs also usually include air jets.
Combination walk-in bathtub: Combination aerotherapy/hydrotherapy tubs have both air and water jets. These tubs include the features of standard soaker tubs, and they can be customized with LED lights for chromotherapy and essential oil infusions for aromatherapy.
Wheelchair-accessible tub: Wheelchair-accessible tubs have outward-facing doors that allow people to transfer from the wheelchair into the bathtub more easily. The tub seat is generally lower in height than standard tub seats.
Bariatric tub: Bariatric tubs are specifically made with obese individuals in mind. They are walk-in tubs that are larger than standard models to ensure they're comfortable.
Chromotherapy: Chromotherapy is the term given to color therapy used in conjunction with water. In chromotherapy walk-in tubs, different colored lights shine in the water. This feature is supposed to help improve your energy and mood.
Aromatherapy: Aromatherapy walk-in tubs allow users to try out essential oils to create an aromatic experience. Lavender, jasmine and green tea are common scents people enjoy using, but you can use any essential oil you like.
Reclined: In most walk-in tubs, bathers sit upright. If you prefer to recline, you can buy a walk-in tub that lets you lean back farther.
Laydown: Laydown walk-in tubs are as close to traditional bathtubs as you can get with a walk-in tub. You lie down while you bathe but can still take advantage of safety features like non-slip surfaces and safety bars.
Fast-draining: Traditional walk-in tubs typically take six to 15 minutes to drain. Fast-draining tubs can take less than four minutes, and some drain as quickly as 90 seconds.
Inward swinging door: Many walk-in tubs have inward-swinging doors that require less bathroom space and are easier to close.
Outward swinging door: Some people prefer walk-in tubs with outward swinging doors. If you're in a wheelchair, it's easier to transfer to the seat if the door isn't in the way.
Walk-in shower: You might prefer a step-in tub and shower combo. Step-in bathtubs with showers let you take a shower while experiencing the traditional benefits of a walk-in tub.
Rising wall bathtub: Kohler offers a walk-in tub that has a rising wall instead of a swinging door. The rising wall seals the tub shut and keeps water from leaking out.
Walk-in tub features
Standard features
Walk-in bathtubs are similar to traditional tubs in some ways. They take up the same space as a regular bathtub and can usually be installed in one day. However, walk-in tubs have many additional features that set them apart.
Low step-up: The step-up is the height of the threshold that leads to the tub. Walk-in tubs have a much lower step-up than traditional bathtubs, which makes them ideal for people who have limited mobility. The most common step-up height is 4 to 7 inches, though some models have step-ups as low as 2.5 inches for even safer access.
Hand-held showerhead: Most walk-in bathtubs feature hand-held showerheads to make bathing easier for those who have trouble standing. This showerhead is usually located at the front of the tub with the faucets, but some companies offer raised showerheads with adjustable rods.
Extra depth: Water in walk-in bathtubs is about 2.5 feet deep — standard bathtubs are typically just more than a foot deep. This added depth provides owners with a relaxing, spa-like soak.
Walk-in tub sizes: Generally speaking, walk-in tubs take up the same space as a regular bathtub. Most walk-in tubs are between 37 to 47 inches tall. The width and length vary among models and providers, but walk-in tubs are usually 28 to 32 inches wide and no more than 60 inches long. Companies offer optional trim kits available to ensure that the tub correctly fits in the available bathroom space, and some manufacturers sell compact walk-in tubs specifically designed for smaller spaces. Most walk-in tubs are designed to fit in the space required for a standard tub.
Sealed doors: Every walk-in tub has sealed doors. These leak-proof doors prevent water from spilling out of the tub. Once the tub has fully drained, you can open the door and exit the tub.
Safety features
Walk-in tubs have a wide variety of safety features. The most common reason people purchase walk-in bathtubs is to prevent falls that are common while entering or exiting standard tubs. High walls, non-slip floors, seats and grab bars make using these tubs safer for people with mobility problems.
Built-in shower seat: Walk-in tubs contain shower seats that are around 17 inches high. These seats are covered with a textured surface to prevent slipping off the seat, which allows for safer bathing. Rising from a seat is much easier than from a standard tub floor.
Textured floor: Nearly all models include a textured floor surface to prevent slipping. Textured surfaces are a must if you're buying a walk-in tub for someone with mobility problems.
Grab bars: Most tubs are equipped with at least two grab bars or handrails. You should consider the placement of these bars and install them where they're most convenient to use. Grab bars are optional for some walk-in tubs, but they should be purchased if the user has a disability and would benefit from the additional support and safety grab bars provide.
Anti-scald valve: The anti-scald valve compensates for pressure changes in cold and hot water lines to keep your water temperature from sudden changes. Because quick spikes or falls in temperature can cause the user to jump and injure themselves, anti-scald valves are standard safety features in walk-in bathtubs.
In-line heater: The in-line heater helps keep the water at a consistent temperature when the jets are in use. An in-line heater keeps the water warm, which prevents discomfort and lets you use the tub for long, therapeutic soaks.
Contoured seating: Besides being comfortable, a contoured surface prevents you from slipping or sliding off the walk-in tub's seat.
Custom features
There are a variety of features available for walk-in tubs, and it's crucial to know what is included in the model you choose before purchasing it. This ensures the tub fits your needs and that you don't overpay for features you don't want.
Hand-held shower location options: Most tubs have a hand-held showerhead located in a slot along with the faucets, but some companies offer an ADA-compliant sidebar with a hand shower holder. This sidebar grants easier access to the showerhead while seated.
Lower-entry step up: Most tubs feature a 4- to 7-inch step-up, but some companies offer a 2-inch step-up for users who can't clear a taller threshold.
Tub extender: Companies make extensions for walk-in tubs that don't fit correctly into the available space in a standard bathroom. These extensions eliminate gaps between the tub and the wall and can be used as shelves to store soap, shampoo or other bath materials. Extenders may require you to move the shower curtain to ensure it covers the entire tub and prevents water from pooling on the floor, which causes a slipping hazard.
Neck rest: Some seats can be outfitted with a neck rest in case you need more support than the standard seat provides.
Wall surround: An acrylic wall surround can be added to your tub if you want to create a taller shower. These surrounds often have shelf space, and they protect the walls from water damage.
Tile flange for acrylic models: A tile flange is a raised area around the edge of the tub deck between the wall and tile that creates a seal to prevent leaking. Tile flanges also give your tub a more modern, organic look that helps it match your bathroom design.
Self-cleaning system: Hardly anyone enjoys cleaning the bathroom, and self-cleaning walk-in tubs make this task a little easier. Just add some bleach and dishwashing soap to your walk-in tub and let the automatic cleaning system take care of the rest.
Heated seats: A heated seat is a must, especially if you have a walk-in tub that takes a while to fill. These seats let you stay warm while you wait.
Rapid-fill faucet: If you want your tub to fill faster, look for a rapid-fill faucet. These faucets cut fill times down from six to 15 minutes to two to five minutes.
Built-in towel bar: For added convenience, consider a walk-in tub with a built-in towel bar so your towel is always within easy reach.
Massage features: For a more luxurious bathing experience, purchase a walk-in tub with massage features, such as water jets and air jets.
How to buy a walk-in tub
Determine your budget: Walk-in bathtub costs range from $1,500 to $20,000, depending on the features and the installation costs. Walk-in bathtubs are an investment, so take the necessary steps to ensure you purchase the tub you need. Most companies are eager to help you find the right fit and work with you from basic research to installation.
Schedule an in-home consultation: Most providers offer a complimentary home visit to help assess your needs. Technicians performing an inspection measure the available space to get the correct tub dimensions and help you choose the features you need.
Customize your order: Once you have the measurements, order a tub that fits in the available space and has the comfort features that matter most to you. Many people opt for neck rests, heated seats and massage features.
Choose your walk-in tub warranty package: Walk-in bathtubs are usually protected by a warranty on the entire package or on individual components. It's important to understand the tub's warranty. Be sure you ask what the warranty covers and how long it lasts.
Have your new walk-in tub professionally installed: Although many walk-in tub manufacturers have technicians that install the tub, some require you to have a trusted local plumber perform the installation. In this case, you want to be sure your plumber is familiar with the tub and piping.
Walk-in tub questions
What's the average cost of a walk-in tub?

The average cost of a walk-in tub is $2,000 to $5,000. Models with more advanced features can cost up to $7,000 or more.

What is a walk-in tub?

A walk-in tub is a bathtub designed specifically for easy accessibility and has a low step-threshold, a seat and other safety features. People with limited mobility have an easier time bathing in a walk-in tub than a traditional bathtub.

How are walk-in tubs installed?

Many manufacturers have technicians who install the tub. Companies that don't can often recommend a local plumber who can do the job for you. Walk-in tubs do not require self-installation.

How much water does it take to fill a walk-in tub?

A standard size walk-in tub uses about 50 to 55 gallons of water. Compact tubs may hold as little as 40 gallons, bariatric models hold an average of 100 gallons and double-seated tubs use about 120 gallons. You may need to get a larger water heater, depending on your current water heater size and size of walk-in tub you choose.

How long does it take for a walk-in tub to drain?

The time it takes to fill or drain a walk-in tub varies based on several factors, including the size of the tub, your home's water pressure and the age and quality of the plumbing. A standard-size walk-in tub usually takes between six to 15 minutes to fill or drain. Tubs with quick fill and quick drain features often fill or drain in as few as 1½ to four minutes.

There are several ways to avoid getting chilly while waiting for the tub to fill or drain. Choose a model with fast fill and drain technologies that work quickly to prevent you from getting cold. Using a heat lamp above the seating area or choosing a model with heated seating can also keep you comfortable. Since most walk-in tubs come with a hand shower, you can use that to stay warm while the tub drains.

How long does it take a walk-in tub to fill up?

Expect it to take between six and 15 minutes to fill most walk-in tubs. Tubs with fast fill faucets might take just a few minutes.

How do you clean a walk-in tub?

Cleaning a walk-in tub isn't very different from cleaning a traditional tub. It's often easier because many walk-in tubs come with a built-in cleaning or sanitizing system, like an ozone generator or UV sterilizer.

Here are some tips to keep your walk-in bathtub clean:

Wipe the interior surface with a towel after every use
Use a mild dishwashing detergent and water on the interior surface once a week
Clean your drain with a mixture of vinegar and baking soda once a week

Can you have a shower with a walk-in tub?

Some walk-in tub manufacturers make shower/tub combinations. These models have the accessibility of a walk-in tub and the convenience of a shower.

If you're interested in a walk-in tub but like the convenience of a shower, consider buying a walk-in shower. Walk-in showers give you the option to shower sitting down or standing up and come with features like hand-held shower wands and easy-to-use controls. These showers don't require extensive remodeling, and they typically fit in your existing shower space.

Are walk-in tubs safe for seniors?

Yes. The main reason people install walk-in tubs is to reduce the risk of falls and other accidents. Walk-in tubs provide a safe bathing option for seniors who want to maintain their independence.

Does a walk-in tub add value to a house?

Depending on where you live, a walk-in tub could add value to your home. Walk-in tubs are a popular addition to houses in retirement and senior-populated communities and can increase the value of homes in these areas.
Who are the best walk-in tub companies near me?
We've compared the best local walk-in tub companies across the United States to help you find trusted providers in your city.
Thank you, you have successfully subscribed to our newsletter!
We value your privacy. Unsubscribe easily.
Walk-in tub reviews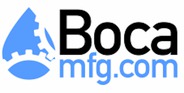 This veteran-owned company takes pride in providing American-made safe bathing solutions. Specializing in Boca products, the company offers several styles to suit your needs. Bathing Safety strives to provide exceptional customer service beginning with the bathtub selection up to and after installation.
Read More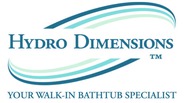 Founded in 1993 by veterans in the specialty bathing industry, this company specializes in creating walk-in tubs and custom hydrotherapy and air massage systems. Located in Temecula, California, their products are featured in showrooms nationwide.
Read More

A manufacturer of walk-in bathtubs and showers since 2002, the company was started with the simple mission of helping people have a safe, enjoyable bathing experience without being inhibited by mobility problems.
Walk-in tub standard features: Walk-in tubs from Independent Homes come with standard features that include a low 5-inch step-in, a built-in safety grab bar, a soft touch electronic control panel, textured seats and floors, aerotherapy and hydrotherapy spa systems and more.
Draining: Select tubs are equipped with a cable-operated 2-inch fast drain system and a pump-operated speed drain. These tubs can be drained in 90-120 seconds.
Wheelchair-accessible tubs: Independent Home's wheelchair-accessible bathtubs have outward-swinging doors that open 37.5 inches. The tub's chair is 21 inches high to allow for easier access from a wheelchair.
Specialty tubs: Independent Home offers specialty tubs like bariatric models, compact walk-in tubs, models with attached lifts and walk-in showers.
Customer support: Independent Homes offers customer support through email, online chat and over the phone. You can call or email them for a free estimate.
Best for: individuals with limited mobility and senior citizens who want to maintain independent lifestyles.
Read 882 Reviews

Originally founded as a company that manufactured airplane propellers, their focus switched to manufacturing whirlpool bathtubs in the 1950s. Now a well-known as a leader in the industry for over 60 years, the company's line of hydrotherapy tubs is marketed to seniors and people with joint pain and mobility problems.
Jacuzzi hydrotherapy system: Jacuzzi's hydrotherapy system uses a combination of water jets and air jets to maintain a steady massage that can be set to various intensities for a customizable bathing experience.
Standard tub: Jacuzzi's most popular model is the standard-size walk-in tub. It is equipped with a Jacuzzi hydrotherapy system as well as a number of other features like . It is also available with built-in aromatherapy and chromatherapy systems.
Compact tub: The compact tub has the amenities of the standard tub in a smaller model. The compact tub is designed to fit into shower stalls or smaller spaces.
Large tubs: Jacuzzi large tubs boast all the same amenities of the standard models only in a bigger tub. They are designed to provide a hydrotherapy bathing experience for the bariatric market.
Free quotes: Jacuzzi offers free quotes and estimates for interested customers. You can choose to get your quote by filling out a form online, or, if you want a more immediate answer, you can call them on a toll-free number.
Best for: seniors, people with mobility problems and people with chronic joint pain.
Read 293 Reviews

Providing American-made walk-in tubs since 2008, this company focuses on designs that provide consumers with in-home spa-like experiences. Built for comfort and safety, these walk-in tubs are available at several licensed service locations across the United States and Canada. The company is headquartered in Nashville, Tennessee.
Therapy options: Safe Step Walk-in Tubs are outfitted with hydrotherapy, aerotherapy, chromatherapy and aromatherapy systems. The Dual Hydrotherapy Massage System combines whirlpool and air massage for a full-feature spa experience.
Personal Hygiene Therapy: Safe Step Walk-in Tubs are outfitted with a Personal Hygiene Therapy system. This feature includes specially positioned jets on the seat of the tub to act as a bidet. To keep water fresh, tubs are also equipped with a Safe Water Ozone Cleaning System that purifies water through the tub's jets.
Aluminum frame: Most tubs have steel frames, but the frames of Safe Step Walk-in Tubs are made of aircraft-grade aluminum. The frame is lightweight, allowing for easier installation, without sacrificing durability.
Ordering process: Safe Step Walk-in Tubs works with consumers through every step of the ordering process. They begin with a free quote and offer consultation for pricing and financing. Safe Step Walk-in Tubs also provides certified installation service.
Discounts: Safe Step Walk-in Tubs offers special discounts for their products. With savings up to $1,500 and complimentary upgrades, Safe Step Walk-in Tubs works to save consumers money.
Walk-in showers: Safe Step also sells walk-in shower suites. If you need to convert your shower into a safer, more convenient bathroom space, Safe Step can help you.
Best for: individuals with limited mobility, those with chronic pain, senior citizens and caregivers.
Read 1539 Reviews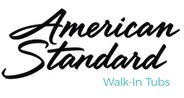 For more than 140 years American Standard has been setting the standard for health, safety, responsibility, and beauty in the home.  American Standard has earned the trust and confidence of millions of satisfied consumers, for generations.
Low step height: The step into an American Standard tub is just 3 inches in height. This is lower than most standard step-ins.
Optional quick draining: You can choose to install an optional quick-drain system that drains standing water as quickly and efficiently as possible.
Spa options: American Standard walk-in tubs can be upgraded with air massage, whirlpool massage or combination massage options. Aromatherapy and chromatherapy options are also available for purchase.
Price listings: American Standard lists prices for their tubs online. Prices range between $5,209 and $10,980, and most tub prices that include extra features are also listed online.
Support: American Standard provides several support guides, repair guides and installation videos. Their robust online parts store makes it easy to look up replacement parts for your walk-in tub.
Best for: senior citizens, people with limited mobility, people with chronic joint pain and individuals considering aging-in-place features.
Read 813 Reviews

This small, locally-owned company serving the St. Louis, Missouri and Springfield, Illinois areas offers American-made walk-in bathtubs along with installation services and are dedicated to customer service and a personalized experience.
Read More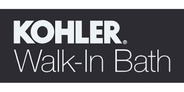 These walk-in tubs have the lowest step-in threshold on the market, just three inches, making them a great choice for anyone who needs a walk-in tub because of mobility issues. You can buy the bathtubs at a local showroom or a regional bath dealer.
Safety features: Walk-in tubs have important safety features, including a low step-in threshold, grab bars, an extra-wide entry door, slip-resistant surfaces, easy-to-reach controls and a multi-functional showerhead.
Comfort features: Built-in comfort features give you a spa-like experience every time you take a bath. These include whirlpool jets, air jets, heated surfaces, and fast draining.
American made: All Kohler walk-in tubs are designed and manufactured in the U.S.
One-day installation: An installation specialist can remove your current bathtub and replace it with a new walk-in tub in just one day.
Customize your bath: You can completely customize your walk-in tub. Choose from six different options for your sidewall along with your bath color and fixture finishes.
Quote is valid for a full year: You can get a free quote for that the company will honor for a full year. This gives you plenty of time to decide whether or not if the brand and tub are right for you.
Best for: senior citizens, people with mobility issues who want a fully customized walk-in bathtub.
Read 144 Reviews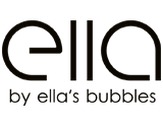 Makes and sells acrylic walk-in tubs with one or two seats, in addition to accessible shower stalls and kits. Wheelchair accessible walk-in tubs are also available. Their products are manufactured in the United States, and they have dealers across the country who can help you find the best walk-in tub for your needs.
Read More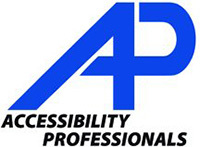 Founded in 2006 and distributing products across the United States, the brand focuses on making spaces more accessible for people with mobility problems. The company's products include Freedom Showers, Freedom Lift Systems and Freedom Bathtubs.
Freedom Riviera: The Freedom Riviera Walk-in Tub is their most popular walk-in bathtub. The Riviera can be outfitted with air jets, water jets and a host of other features.
Freedom Cozy: Freedom Cozy walk-in bathtubs are compact tubs designed for small spaces. They can be outfitted with the same features as the Freedom Riviera, only in a smaller model.
Freedom Tranquility Spa: The Freedom Tranquillity Spa is a luxury model of walk-in bathtub. These tubs are designed to transform your bathtub into a luxury spa complete with a molded seat and multiple optional air and water jets.
Grab bar options: Several grab bar options are available to make your bathroom and walk-in tub safer and more accessible.
Lowest price guarantee: The brand is committed to competitive pricing. They offer free quotes, and they will match or beat any competitor's offer. Check the company's website for rules and exceptions.
Best for: individuals with limited mobility, senior citizens, and individuals who suffer from chronic joint pain.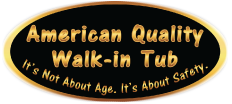 This company provides American-made, quality walk-in tubs and offers a number of styles with varying features based on customers' needs. Estimates are offered free of charge, and a lifetime manufacturer's warranty is also provided.
Standard tub options: Tubs can be outfitted with water jet, air jet or dual massage systems. You can also add heaters, ozone purification systems, power drains, chromatherapy systems and aromatherapy systems.
Wheelchair accessible bathtub: Slide-in wheelchair transfer bathtubs are available. This tub has a wide outward, swinging door and a 17-inch high chair to allow for easier access.
Sturdy construction: Each tub includes a high-gloss gel coat finish, a stainless steel frame, six adjustable leveling legs, chrome finish fixtures with a hand-held shower unit and an extension panel. Their tubs also come with a lifetime warranty.
Rush delivery: Rush shipping, with next-day delivery in many situations. Contact a representative to see if your purchase qualifies for rush delivery.
Free quotes and consultations: Free quotes and in-home consultations make sure you get the right tub to fit your space.
Best for: senior citizens, people with mobility problems and those considering aging-in-place features.
Compare Top Walk-In Bathtub Companies

Spirit Walk-In Tubs
Read 6 Reviews

These American-made walk-in tubs include a lifetime warranty and can be installed in one day. Choose from 14 walk-in styles and 26 tub options. Prices start at $6,000.

FREE QUOTE
Accessibility Professionals Inc.
Read Expert Review

Offers both walk-in tubs and walk-in showers with a lowest price guarantee. Tubs have molded seats and hand-held showerheads. Includes limited lifetime warranty on door seal. Prices range from $2,878 to $3,398.

American Quality Walk-In Tub
Read Expert Review

Sells walk-in tubs and walk-in showers. Provides wheelchair-accessible options and doors that can swing in or out. Customizes size and safety bar location. Offers economy, Premium, Luxury and Luxury Plus models.

Premier Care
Read 226 Reviews
Out of Business

Premier Care in Bathing ended operations in 2018 and is no longer in business.
Disclaimer
Information in this guide is general in nature and is intended for informational purposes only; it is not legal, health, investment or tax advice. ConsumerAffairs.com makes no representation as to the accuracy of the information provided and assumes no liability for any damages or loss arising from its use.
Thank you
Keep an eye on your inbox, the latest consumer news is on its way!