Best Walk-In Bathtub Companies

Updated on 03/01/2018
Walk-in bathtubs are tubs that have doors for easy access for people with joint or mobility problems. Water in walk-in bathtubs is about 2.5 feet deep compared to just over 1 foot in a standard bathtub. This added depth provides owners with a spa-like relaxing soak.
A variety of types of walk-in tubs offer consumers different features, including aerotherapy and wheelchair accessibility. Different manufacturers offer different features, so consumers should compare brands, models and features before making a purchase.
Compare Top Walk-In Bathtub Reviews

Safe Step Walk-in Tubs
Read 1115 Reviews

Safe Step Walk-in Tubs are hydrotherapy tubs carefully designed to combat bathroom slips and accidents. They come installed with anti-slip surfaces, built-in grab bars and low steps that make them accessible to virtually anyone.

American Standard Walk-in Baths
Read 190 Reviews

American Standard walk-in tubs combine safety and luxury features to provide a spa-like experience for each user. Available tubs include aerotherapy, soaking, combo massage and whirlpool models.

Bath Planet
Read 285 Reviews

Bath Planet's baths, walk-in tubs and showers are made from highly durable acrylic. Schedule an expert design consultation to have your bathroom measured for a tub, walk-in tub or shower. Installation takes as little as one day.

Independent Home
Read 397 Reviews

Independent Home is a nationwide company that manufactures walk-in hydrotherapy bathtubs for seniors who want to stay in their homes. Their professionals can typically offer one-day installation for new tubs.

Bathing Safety Walk-in Bathtubs
Read 141 Reviews

Veteran-owned, Bathing Safety takes pride in selling American-made safe bathing solutions. Features include a safety bar, a built-in seat and a hand-held shower, as well as options for hydrotherapy and air massages

Hydro Dimensions
Read 182 Reviews

Hydro Dimensions offers luxury walk-in tubs that feature modern, elegant design without sacrificing functionality. Their basic soaking tubs can be upgraded to massage therapy tubs with added water and air jets.

Jacuzzi Walk-in Tubs
Read 216 Reviews

Jacuzzi Walk-in Tubs offers a massaging experience designed to work out daily aches and pains. The extra tall design lets bathers relax in water up to their necks, as jets propel a carefully balanced mix of air and water.

Bathing Solutions
Read 22 Reviews

Bathing Solutions offers walk-in tubs at an affordable price with a lifetime warranty on the shell, frame, finish and door seal. The various tub models are designed to fit a number of bathtub spaces and shower stalls.

Ella Walk-in Baths
Read Reviews

Ella's Bubbles walk-in bathtubs are available in a wide range of sizes and styles. Ella's gloss acrylic tubs are designed for maximum comfort and safety and each comes with a limited lifetime warranty for door seals and bodies.

Accessibility Professionals Inc.
Read Expert Review

Accessibility Professionals manufactures a line of walk-in bathtubs and showers under their Freedom brand. Freedom Bathtubs are designed to offer luxury and therapy features from soaking tubs to hydrotherapy massage systems.
Thank you, you have successfully subscribed to our newsletter!
Enjoy reading our tips and recommendations.
Unsubscribe easily whenever you want
Walk-in bathtub features to consider
What safety features are available?
The most common reason people purchase walk-in bathtubs is that these tubs are safer than standard tubs. High walls, non-slip floors, seats and grab bars make using the tub safer for people with mobility problems.  
Wall height: Each walk-in tub features a wall that averages between 37 to 47 inches tall. This wall decreases the possibility of a person with limited mobility falling out of the bathtub.
Built-in shower seat: Walk-in tubs contain shower seats that are around 17 inches high. These seats are covered with a textured surface to prevent slipping off the seat, allowing for safer bathing. Rising from a seat is much easier than from a standard tub floor.
Textured floor: Nearly all models include a textured floor surface in order to prevent slipping. A textured floor is a must if you're buying a walk-in tub for someone with mobility trouble.
Grab bars: Most tubs are equipped with at least two grab bars. You should consider the placement of these bars and install them where they will get the most use. In some cases, the grab bars are an optional item and should be purchased if the user has limited mobility.
Anti-scald valve: The anti-scald valve compensates for sudden pressure changes in both cold and hot water lines to keep your water temperature from sudden changes. Because quick spikes or falls in temperature can cause the user to jump and injure themselves, anti-scald valves are standard safety features in walk-in bathtubs.
In-line heater: Only found in hydrotherapy tubs, the in-line heater helps to keep the water at a constant warm temperature when the jets are in use. An in-line heater will prevent the water from cooling too quickly which could cause discomfort.
What are the basic features of walk-in bathtubs?
Basic tub features include a low threshold step-up, watertight door seal and hand-held shower heads. These features are available in tubs of various sizes.
Step-up: The step-up is the height of the threshold that leads to the tub. The most common step-up height is 4 to 7 inches, though some models have lower step-ups for easier access.
Watertight door: Most tubs feature an inward-opening door with a watertight seal. Outward-opening doors are available and are good options for those who need to move from a wheelchair or shower chair. Bear in mind that the outward-opening door may have more pressure placed upon it by the water it contains, and outward-opening doors require more bathroom space to open fully. You will also want to make sure the user will not have trouble operating the door handle.
Size: Models average in height between 37 and 47 inches; width and length vary widely among models and providers. Generally, the tub's width is 28 to 32 inches, and its length generally caps off at 60 inches. There are optional trim kits available to ensure that the tub fits in the space correctly.
Hand-held shower head: Most walk-in bathtubs feature hand-held showerheads to make bathing easier for those with trouble standing. This shower head is usually located at the front of the tub along with the faucets, but some companies offer the option of adding a raised shower head with an adjustable rod.
How are walk-in bathtubs maintained?
Keeping a walk-in bathtub clean is fundamental to ensuring a germ-free bath. Bacteria and mold can form around faucets, chairs and hydrotherapy jets, so it's important to have a cleaning system. A clean tub is also less likely to need expensive repairs in the event of drain clogs or mildew damage.
Rapid drain or double drain option: One of the leading causes of bacteria or mold growth in walk-in tubs is standing water. Rapid drain or double drain options allow the tub to empty quickly in about 80 seconds depending upon the weight of the individual, the amount of water and the plumbing that is connected to the bathtub drainage system. To install these drains, however, you may need to update your plumbing. Consult with a plumber or tub vendor to make sure your plumbing can work with rapid drain systems.
Ozone cleaning system: The ozone cleaning system was developed in order to prevent mold from growing in the aerotherapy and hydrotherapy jets. This system uses ozone to purify water as it comes out of the jets, minimizing bacterial buildup.
Regular cleaning: Walk-in bathtubs have a larger amount of surface area to clean than an average bathtub. Regularly-scheduled cleanings with standard bathtub soaps and cleaners can go a long way to ensuring the tub's longevity.
What therapy options are available?
Some walk-in tubs have therapy systems that are helpful for users with arthritis, leg cramps or chronic pain. These systems create a therapeutic spa experience in a limited amount of available space.
Aerotherapy: Aerotherapy uses air jets to keep water moving to massage you while you bathe.
Hydrotherapy: Hydrotherapy uses water jets to move water around to create a massaging bath. Hydrotherapy jets are often capable of more vigorous massages than aerotherapy jets.
Chromatherapy: Chromatherapy uses LED lighting to create soothing, peaceful moods while you bathe.
Aromatherapy: Aromatherapy uses essential oils in a special diffuser in order to create a calming, spa-like experience.
What are the steps to ordering a walk-in bathtub?
Walk-in bathtubs are expensive investments, so you will want to take all the necessary steps to make sure you have the tub you need. From basic research to installation, most companies are eager to help you find the right fit.
Home visit: Most providers offer a complimentary home visit to help you assess your needs. This will include measuring your space for the tub and talking about what kind of features you need.
Shipping: Because tubs are often custom orders, you may need to pay for shipping of your new tub. These can either be shipped to your home or to the store that is performing the installation.
Installation: Installation can be expensive. Although many of the tub manufacturers provide installation as an option, some state that installation can easily be performed by any plumber. In this case, you want to be sure your plumber is familiar with the tub and piping to be installed.
What warranties are available?
Walk-in bathtubs are usually protected by a warranty on the entire package or on individual parts and pieces. It's important to know what warranties are offered and on which features in case you have problems with your tub.
Water-tight door seal: Most watertight door seals offer a lifetime warranty. These warranties usually apply to the original owner, but some can be extended to owners who move into a house with a walk-in bathtub.
Tubs and faucets: Tubs and faucets often come with limited lifetime warranties. Much like the door seal, however, these warranties usually apply to the tub's original purchaser.
Components: Components like water pumps, heaters and blowers are usually covered by 10-year limited warranties.
Hydrotherapy: Because they get a lot of use, hydrotherapy jets usually have a one-year parts and labor warranty to cover breakdowns.
What customization options are available?
There are many additional features available for walk-in tubs. However, they are quite expensive. Know what is included in the model you choose before it is delivered to make sure you do not overpay for extra parts.
Hand-held shower options: Most tubs have a hand-held shower head located in a slot along with the faucets, but an ADA compliant sidebar with hand shower holder is available. This sidebar grants easier access to the showerhead while seated.
Lower-entry step up: Most tubs feature a 4- to 7-inch step-up but some companies offer a 2-inch step-up for users who can't clear the average height.
Tub extender: Many tubs do not correctly fit into the space allotted for them in the standard bathroom. Therefore, extensions are available to eliminate gaps between the tub and the wall. These extensions can be used as shelves to store soap, shampoo or other bath materials. Extenders may require you to move the shower curtain to make sure it covers the entire tub and prevents water from pooling onto the floor.
Neck rest: Some seats can be outfitted with with a neck rest in case you need more neck support than the standard seat provides.
Wall surround: An acrylic wall surround can be added to your tub in case you want to build a taller shower. These surrounds often have shelf space for bathing materials and protect the walls from water damage.
Tile flange for acrylic models: The tile flange is a raised area around the edge of the tub deck between the wall and tile that creates a seal to prevent leaking. Tile flanges also give your tub a more modern, organic look that makes it integrate with your bathroom more smoothly.
What are the types of walk-in bathtubs?
Soaker tub
The soaker tub is a basic model and does not have any air or water jets. It includes a leak-proof door, a seat, anti-slip floors and a low-entry step-up. Most tubs also include grab bars and anti-slip floors and seats. Those that don't can have grab bars added.
Aerotherapy tub
Aerotherapy tubs are soaker tubs outfitted with air jets for water circulation. These tubs are designed to provide a therapeutic massage experience.
Hydrotherapy tub
Hydrotherapy tubs are soaker tubs that include water jets for water circulation, often providing a more rigorous massage than aerotherapy tubs. Hydrotherapy tubs usually include air jets as well.
Combination walk-in bathtub
Combination aerotherapy/hydrotherapy tubs have both air and water jets. These tubs include the features of standard soaker tubs, and they can be further customized with LED lights for chromatherapy and essential oil infusions for aromatherapy.
Wheelchair-accessible tub
The wheelchair-accessible tub has an outward facing door and allows for easier transfer from the wheelchair into the bathtub. The tub seat is generally lower in height than standard tub seats.
Bariatric tub
Bariatric tubs are specifically made with obese individuals in mind. They are walk-in tubs that are larger than standard models.
Who needs walk-in bathtubs?
Individuals with limited mobility
People with limited mobility can benefit from the easy access of a walk-in bathtub. These are people who may have been born with or developed a mobility problem and have difficulty using a standard bathtub.
Senior Citizens
Senior citizens can experience a decrease in mobility or stability that makes using a standard bathtub more difficult. A walk-in bathtub can help make bathing easier.
Those considering aging-in-place features
People who wish to remain in their own homes as they age and are preparing for their golden years may want to invest in a walk-in bathtub.
Individuals who are obese
Many people who are above average height or weight may find using a standard bathtub difficult. Walk-in bathtubs designed for the bariatric market can help make bathing much easier for obese people.
People with joint pain
Individuals with arthritis, restless leg syndrome, cramping or other chronic pain may find the aerotherapy and hydrotherapy features of walk-in bathtubs helpful.
Caregivers
Persons who are caregivers to aging parents or loved ones with mental or physical disabilities may find walk-in bathtubs to be a convenient option for the person they're helping.
People with dementia
Walk-in tubs can provide a soothing bathing experience for people with dementia. Though people in the early stages of dementia may be able to operate these bathtubs by themselves, people suffering from more severe cases will need the help of a caregiver when bathing.
Expert reviews for walk-in bathtub companies

Veteran-owned Bathing Safety Walk-in Tubs takes pride in providing American made safe bathing solutions. Specializing in Boca products, Bathing Safety offers several styles to suit your needs. Bathing Safety strives to provide exceptional customer service beginning with the bathtub selection up to and after installation.
Private label series: Bathing Safety's Private Label series are high-quality hydrotherapy tubs that come in various sizes. These tubs can be upgraded with more features like chromatherapy and aromatherapy.
Diamond Elite series: The Diamond Elite series of walk-in tubs are designed for safety and therapy. They are available in standard, petite, extra large and dual-seat models.
Limited space option: Bathing Safety offers a smaller walk-in tub that fits in a limited space. These tubs have front-facing doors to make access easier in a small area.
Customer service: Bathing Safety walk-in tubs is known for its customer service. Call or email them for a free price quote and consultation to make sure you find the right tub to fit your space.
American products: Bathing Safety offers a line of bathtubs that are "Made in America" certified. They are built by Boca, a manufacturing company based in Woodstock, Georgia.
Best for: individuals with limited mobility, senior citizens and individuals considering aging-in-place options.
Read 141 Reviews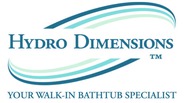 Hydro Dimensions' founders began their work in the specialty bathtub industry in 1983 when they started designing walk-in tubs. They founded their own company in 1993 and changed its name to Hydro Dimensions in 1996. Now, Hydro Dimensions specializes in creating walk-in tubs and custom hydrotherapy and air massage systems. Located in Temecula, California, their products are featured in showrooms nationwide.
Standard features: Hydro Dimensions' soaking tubs include a low threshold step-in, a high capacity faucet, a contoured door latch, a 17-inch high seat, a tile flange water barrier, an extension panel and angled grab bars.
Massage therapy systems: Hydro Dimensions tubs can be outfitted with massage therapy systems. Air jets and water jets can be added to make your tub an in-house spa. Options include Deep Soak, Hydro Massage, Air Massage and Combo Massage therapy systems.
Sanitization options: Hydro Dimensions offers an ozone sanitization system that cleans the tub and its jets by circulating ozone. There is also a UV sanitization system that uses ultraviolet light to kill bacteria, mold and other disease-causing microorganisms.
Drain options: Each Hydro Dimensions tub comes with a door drain to keep water from pooling when you open the door. You can upgrade your tub with a Safe-T Drain that is capable of draining a full tub in about 85 seconds.
Other features: Hydro Dimensions' tubs can be outfitted for aromatherapy and chromatherapy. These tubs can also be equipped with headsets and heated backrests.
Best for: individuals with limited mobility, senior citizens and individuals with joint pain.
Read 182 Reviews

Independent Home has been a manufacturer of walk-in bathtubs and showers since 2002. The company was started with the simple mission of helping people have a safe, enjoyable bathing experience without being inhibited by mobility problems.
Walk-in tub standard features: Walk-in tubs from Independent Homes come with standard features that include a low 5-inch step-in, a built-in safety grab bar, a soft touch electronic control panel, textured seats and floors, aerotherapy and hydrotherapy spa systems and more.
Draining: Select tubs are equipped with a cable-operated 2-inch fast drain system and a pump-operated speed drain. These tubs can be drained in 90-120 seconds.
Wheelchair-accessible tubs: Independent Home's wheelchair-accessible bathtubs have outward-swinging doors that open 37.5 inches. The tub's chair is 21 inches high to allow for easier access from a wheelchair.
Specialty tubs: Independent Home offers specialty tubs like bariatric models, compact walk-in tubs, models with attached lifts and walk-in showers.
Customer support: Independent Homes offers customer support through email, online chat and over the phone. You can call or email them for a free estimate.
Best for: individuals with limited mobility and senior citizens who want to maintain independent lifestyles.
Read 397 Reviews

Originally founded as a company that manufactured airplane propellers, Jacuzzi switched its focus to manufacturing whirlpool bathtubs in the 1950s. Now, Jacuzzi has been a well-known as a leader in the industry for over 60 years. The company's line of hydrotherapy tubs is marketed to seniors and people with joint pain and mobility problems.
Jacuzzi hydrotherapy system: Jacuzzi's hydrotherapy system uses a combination of water jets and air jets to maintain a steady massage that can be set to various intensities for a customizable bathing experience.
Standard tub: Jacuzzi's most popular model is the standard-size walk-in tub. It is equipped with a Jacuzzi hydrotherapy system as well as a number of other features like . It is also available with built-in aromatherapy and chromatherapy systems.
Compact tub: The compact tub has the amenities of the standard tub in a smaller model. The compact tub is designed to fit into shower stalls or smaller spaces.
Large tubs: Jacuzzi large tubs boast all the same amenities of the standard models only in a bigger tub. They are designed to provide a hydrotherapy bathing experience for the bariatric market.
Free quotes: Jacuzzi offers free quotes and estimates for interested customers. You can choose to get your quote by filling out a form online, or, if you want a more immediate answer, you can call them on a toll-free number.
Best for: seniors, people with mobility problems and people with chronic joint pain.
Read 216 Reviews

Founded in 2008, Safe Step Walk-In Tubs provides American-made walk-in tubs designed to provide consumers with in-home spa-like experiences. Built for comfort and safety, Safe Step Walk-In tubs are available at several licensed service locations across the United States and Canada. The company is headquartered in Nashville, Tennessee.
Therapy options: Safe Step Walk-in Tubs are outfitted with hydrotherapy, aerotherapy, chromatherapy and aromatherapy systems. The Dual Hydrotherapy Massage System combines whirlpool and air massage for a full-feature spa experience.
Personal Hygiene Therapy: Safe Step Walk-in Tubs are outfitted with a Personal Hygiene Therapy system. This feature includes specially positioned jets on the seat of the tub to act as a bidet. To keep water fresh, tubs are also equipped with a Safe Water Ozone Cleaning System that purifies water through the tub's jets.
Aluminum frame: Most tubs have steel frames, but the frames of Safe Step Walk-in Tubs are made of aircraft-grade aluminum. The frame is lightweight, allowing for easier installation, without sacrificing durability.
Ordering process: Safe Step Walk-in Tubs works with consumers through every step of the ordering process. They begin with a free quote and offer consultation for pricing and financing. Safe Step Walk-in Tubs also provides certified installation service.
Discounts: Safe Step Walk-in Tubs offers special discounts for their products. With savings up to $1,500 and complimentary upgrades, Safe Step Walk-in Tubs works to save consumers money.
Walk-in showers: Safe Step also sells walk-in shower suites. If you need to convert your shower into a safer, more convenient bathroom space, Safe Step can help you.
Best for: individuals with limited mobility, those with chronic pain, senior citizens and caregivers.
Read 1115 Reviews

American Standard has a company history stretching back over 130 years. As a manufacturer and distributor of numerous kitchen and bathroom appliances that include walk-in tubs, American Standard products can be found almost anywhere.
Low step height: The step into an American Standard tub is just 3 inches in height. This is lower than most standard step-ins.
Optional quick draining: You can choose to install an optional quick-drain system that drains standing water as quickly and efficiently as possible.
Spa options: American Standard walk-in tubs can be upgraded with air massage, whirlpool massage or combination massage options. Aromatherapy and chromatherapy options are also available for purchase.
Price listings: American Standard lists prices for their tubs online. Prices range between $5,209 and $10,980, and most tub prices that include extra features are also listed online.
Support: American Standard provides several support guides, repair guides and installation videos. Their robust online parts store makes it easy to look up replacement parts for your walk-in tub.
Best for: senior citizens, people with limited mobility, people with chronic joint pain and individuals considering aging-in-place features.
Read 190 Reviews

Spirit Walk-In Tubs is a small, locally-owned company serving the St. Louis, Missouri and Springfield, Illinois areas. They offer American-made walk-in bathtubs along with installation services and are dedicated to customer service and a personalized experience.
Read More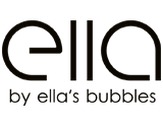 Headquartered in Chicago, Ella Walk-In Baths is a manufacturer of walk-in bathtubs that distributes its products across the United States. A division of Ella's Bubbles, LLC., Ella Walk-in Tubs are designed to be functional as well as aesthetically stylish.
Read More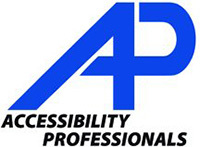 Accessibility Professionals was founded in 2006 and distributes products across the United States. Accessibility Professionals makes spaces more accessible for people with mobility problems. The company's products include Freedom Showers, Freedom Lift Systems and Freedom Bathtubs.
Freedom Riviera: The Freedom Riviera Walk-in Tub is Accessibility Professional's most popular walk-in bathtub. The Riviera can be outfitted with air jets, water jets and a host of other features.
Freedom Cozy: Freedom Cozy walk-in bathtubs are compact tubs designed for small spaces. They can be outfitted with the same features as the Freedom Riviera, only in a smaller model.
Freedom Tranquility Spa: The Freedom Tranquillity Spa is a luxury model of walk-in bathtub. These tubs are designed to transform your bathtub into a luxury spa complete with a molded seat and multiple optional air and water jets.
Grab bar options: Accessibility Professionals offers several grab bar options to make your bathroom and walk-in tub safer and more accessible.
Lowest price guarantee: Accessibility Professionals is committed to competitive pricing. They offer free quotes, and if you bring them a quote from a competitor, Accessibility Professionals will match or beat that competitor's offer. Check the company's website for rules and exceptions.
Best for: individuals with limited mobility, senior citizens, and individuals who suffer from chronic joint pain.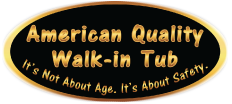 Based in Los Angeles, California, American Quality Walk-In Tubs provides American-made, quality walk-in tubs to customers. The company offers a number of styles with varying features based on customers' needs, and estimates are offered free of charge. American Quality also provides a lifetime manufacturer's warranty.
Standard tub options: American Quality Walk-in Tubs can be outfitted with water jet, air jet or dual massage systems. You can also add heaters, ozone purification systems, power drains, chromatherapy systems and aromatherapy systems.
Wheelchair accessible bathtub: American Quality Walk-in Tubs offers a slide-in wheelchair transfer bathtub. This tub has a wide outward, swinging door and a 17-inch high chair to allow for easier access.
Sturdy construction: Each American Quality tub includes a high-gloss gel coat finish, a stainless steel frame, six adjustable leveling legs, chrome finish fixtures with a hand-held shower unit and an extension panel. Their tubs also come with a lifetime warranty.
Rush delivery: American Quality Walk-in Tubs offers rush shipping, with next-day delivery in many situations. Contact a representative to see if your purchase qualifies for rush delivery.
Free quotes and consultations: American Quality Walk-in Tubs offer free quotes and in-home consultations to make sure you get the right tub to fit your space.
Best for: senior citizens, people with mobility problems and those considering aging-in-place features.

Alan and Kerry Knight established Tub King in 1993. They specialized in antique and cast iron bathtubs, eventually opening up a showroom in Jacksonville, Florida. Tub King entered the walk-in bathtub market in 2006. They currently offer refinishing services and refinishing training in addition to their bathtub business.
Read More
Expert note
Medicare does not generally cover the purchase of a walk-in bathtub, but it may be worth arguing that mobility safety reasons justify a tub and at least partial compensation. Check with your Medicare provider to see if you qualify for special circumstances.
Many walk-in tub models offer the option of having the door open inward or outward, though most are inward by default. The individual can then step into the tub rather than stepping over the side. The step-up ranges in height from 2½ inches to 7 inches. They are available in a wide range of sizes, styles and materials.
The standard soaking tub does not include aero or jet therapy. These bathtubs can range in price from $1,000 to $15,000 depending on the features chosen and the installation costs.
Are you an expert?
Disclaimer
Information in this guide is general in nature and is intended for informational purposes only; it is not legal, health, investment or tax advice. ConsumerAffairs.com makes no representation as to the accuracy of the information provided and assumes no liability for any damages or loss arising from its use.
Compare Top Walk-In Bathtub Reviews

Tub King
Read Reviews

Tub King offers affordable walk-in bathtubs with wide doors and a six-inch step up for consumers with mobility problems or joint pain. Tub King provides soaker tubs, hydrotherapy tubs, dual system tubs and shower suites.

Spirit Walk-In Tubs
Read 6 Reviews

U.S.-made Spirit Walk-in Tubs provides handicap-accessible bathing solutions in St. Louis and the southern Illinois area. Low step-in and easy locks make these walk-in tubs ideal for seniors and those with mobility problems.

American Quality Walk-In Tub
Read Expert Review

Located in Los Angeles, American Quality Walk-In Tubs feature stainless steel frames extension panels and high gloss acrylic finishing. American Quality insists on providing comfort and safety in each of their models.

Premier Care
Read 224 Reviews
Out of Business

Premier Care in Bathing ended operations in 2018 and is no longer in business.