by Barbara Friedberg
Personal Finance Contributing Editor
Investing in gold is a popular way to diversify your portfolio. Read our guide to choose the best gold dealer by comparing precious metal options, buying experience and customer satisfaction. Our research team vetted 24 gold dealers that are rated by more than 3,510 customers.
Why trust ConsumerAffairs?
Our recommendations are based on what reviewers say.
3,468,602 reviews on ConsumerAffairs are verified.
We require contact information to ensure our reviewers are real.
We use intelligent software that helps us maintain the integrity of reviews.
Our moderators read all reviews to verify quality and helpfulness.
Compare Top Gold Dealer Reviews

Patriot Gold Group
Read 601 Reviews

Deals in gold and silver. Helps investors buy and store precious metals. Offers home delivery and precious metal IRAs. Facilitates IRA and 401(k) rollovers. Minimum IRA investment is $15,000. No fees on qualifying IRAs.

Get Started
Orion Metal Exchange
Read 149 Reviews

Offers secure vault storage and home delivery options for gold and silver investments. No IRA setup or transfer fees. Gold, silver, platinum and palladium products. Buys back metals purchased elsewhere. Free storage for 3 years.

Red Rock Secured
Read 105 Reviews

Specializes in gold and silver investments for retirement. Zero-fee programs available for qualifying clients. Minimum gold IRA investment is $1,500. All precious metal products are backed and insured by Lloyd's of London.

Get Started
Monetary Gold
Read 31 Reviews

Specializes in gold IRA rollovers. Minimum investments range from $5,000 to $10,000. Metals are stored at the Delaware Depository Service Company. Annual storage and insurance fees start at $100. Free shipping for new clients.

Get Started
Oxford Gold Group
Read 52 Reviews

Converts existing IRAs or eligible 401(k)s into self-directed IRAs. Minimum IRA investment is $7,500. Requires a $175 annual fee for accounts below $100,000 and a $225 fee for accounts over $100,000.

Get Started
American Hartford Gold
Read 381 Reviews

Offers IRA-eligible gold coins and products from U.S., Canadian, Swiss, Austrian, South African and Australian mints. No minimum for self-directed gold IRAs. Orders are shipped free and include insurance. Storage fees vary.

Get Started

Call Now Toll Free

(866) 265-7222

Advantage Gold
Read 405 Reviews

Sells precious metals for direct delivery and IRAs. $5,000 minimum investment requirement. Metals stored with Delaware Depository or Brink's Global Services USA. Offers a buyback policy. Sells IRA-approved coins.

Noble Gold Investments
Read 428 Reviews

Offers survival packages starting at $10,000. Charges an $80 annual fee for gold IRAs, plus $150 per year if you store gold in Texas or Delaware. Offers a buyback program. Uses depositories in Texas, Delaware and Canada.

Get Started
Birch Gold Group
Read 114 Reviews

Deals in gold, silver and other precious metals. Minimum IRA investment is $10,000. $50 setup fee and $180 total annual fees. Offers storage options through the Delaware Depository and Brink's Global Services.

U.S. Money Reserve

Offers online gold deals and self-directed IRA programs. Requires a minimum $25,000 purchase for IRA rollovers and transfers. Provides a buyback guarantee. Home delivery options available.

Chat with a ConsumerAffairs decision guide

Live agent
Gold and other precious metals are an investment and carry risk. Consumers should be alert to claims that customers can make a lot of money in these or any investment with little risk. As with any investment, you can lose money and past performance is not a guarantee of future performance results. Consumers should also obtain a clear understanding of the fees associated with any investment before agreeing to invest.
How to find reputable gold dealers
It's important to work with a reputable company when buying gold. Some dealers are not legitimate and sell fake coins or overpriced inventory. You can avoid scams by only working with companies that have a solid track record. As you compare companies, look for dealers with a clear refund and return policy. Most companies give you a window of at least three days to express dissatisfaction. Pay attention to whether there is a restocking fee, and if so, how much.
Other things to look for to ensure you find a reputable dealer include:
Established transaction history: One of the ways to determine whether you can trust a specific dealer is by looking at their transactions and customer reviews. Companies that have moved billions worth of metals have built up trust and reputation, but they can often charge larger premiums on the spot price.
Physical headquarters: Some people feel more comfortable doing business with a local dealer because they're often easier to contact if you have any issues. Even if you complete the whole transaction over the phone or on a computer, confirm that the online dealer has a physical headquarters listed somewhere. Avoid dealers who only list a P.O. Box.
Transparent pricing: Clear pricing on a company's website is a plus, but this can be difficult to find — you might need to call a representative to get the most accurate and up-to-date prices. Companies that do not offer quick and transparent bid-ask prices can cause unfavorable delays for the customer. Gold prices fluctuate rapidly, so a delay can result in a different price than you expected for a purchase or a sale.
Reputation: Reputation is critical with gold dealers. While rare, fraud is not unheard of, typically occurring when gold bars and coins are only coated and the underlying metal is not actually gold. Make sure you are working with a reputable gold dealer to reduce the chance of fraud.
Risk disclosures: There are risks when buying any investment. A good gold dealer will be upfront about the potential risks and realities of investing in precious metals, so look for a disclosure page that gives you the facts.
Payment options: Be sure that your dealer accepts your preferred payment method. Online gold dealers commonly accept payments by credit card, check, money order, wire transfer, PayPal and Bitcoin.
What to know about buying gold
Not all gold is created equal, according to the Federal Trade Commission. Gold is typically held physically in bars or rounds that range from as small as 1/10 of an ounce to a kilogram. The standard quality of gold fineness is .999, or 99.9%, pure. Gold in its purest form is too soft to handle, so an alloy like copper is added to keep the shape of the gold bar or round intact.
Gold is a commodity
Any basic good used in commerce is a commodity. Historically, gold and other precious or noble metals (such as silver and palladium) have functioned as currency and a commodity. Gold is sometimes considered a fiat commodity, meaning it has qualities of a typical commodity, like oil or coffee, as well as the qualities of currency or other monetary assets.
Gold is different from many other commodities in that it can also have sentimental or collectible value, which makes its price more subjective. Compared to copper, tin or lead, gold is more valuable because of its rarity, malleability and resistance to corrosion.
Types of gold investments
Investors can purchase gold bullion or opt into gold-backed securities as an alternative to buying physical gold. In addition to bullion and coins, some of the most popular types of gold investments include mining stocks, exchange-traded funds (ETFs) and individual retirement accounts (IRAs). With all gold investments, the ultimate goal is to see the value of the metals increase over time and earn a net profit.
Gold bullion: Bullion is bars, ingots or coins made of gold. Many nations' mints, including the U.S. Mint, produce numismatic coins for collectors and bullion coins for investors in addition to circulating coins for commerce. Bullion coins from some nation's mints are considered more established and of higher quality than others and come with a higher premium. For example, the South African Mint is known for its quality Krugerrand bullion coins and also produces its country's currency and commemorative coins.
Gold jewelry and numismatic coins: Buying jewelry is an excellent way to invest in gold if you also want to wear it and pass it down through generations. Numismatic coins often carry additional value based on their rarity, artistry, condition and history. Unique gold jewelry and special gold coins are often worth more than the value of their metal's weight.
Mining stocks: Mining stocks are a way to invest in companies that source gold through mines. With mining stocks, the value of your investment is tied to the companies and not the value of gold. Raw gold is sourced from mines all over the world, including South Africa, Russia, China, Australia and parts of the United States.
Gold ETFs or mutual funds: Exchange-traded funds, or ETFs, are traded on the exchange. Gold ETFs are traded on the New York Stock Exchange, SIX Swiss Exchange, London Stock Exchange, Bombay Stock Exchange and Paris Bourse. Gold ETFs hold the value of the physical gold behind them. Gold mutual funds are issued with ETFs as their underlying asset. For example, SPDR Gold Shares (GLD) is a popular gold fund.
Individual retirement accounts: Gold and silver can be included as an option for retirement planning. If you're interested in IRA options for investing in gold or silver, read more about gold IRAs.
Cost of buying gold
The spot price refers to the market price at which gold is bought and sold at any given time. In other words, it's what you'd pay "on the spot" instead of the future price. The spot price of gold changes daily based on market fluctuations.
Typically, gold prices drop in a bull market (when the stock market is trending up) and increase in a bear market (when stocks are trending down). Gold investors should monitor real-time market data updates online to stay up to date with current gold market pricing.
After considering the current market value, the weight of a gold coin or bar is the most significant factor in its price. Generally, the higher the weight, the lower the premium you pay over the spot price to the dealer.
Gold dealers and brokers also charge a range of fees, including commissions, transaction fees (referred to as "premiums to spot") and shipping fees.
Transaction fees: Charging customers a fee to sell their gold is relatively standard in the industry. If price is your primary consideration, look for gold and silver dealers with the lowest possible transaction fee.
Shipping fees: Find out what the shipping costs are for your gold dealer before placing an order. Some dealers offer free shipping with a minimum purchase requirement. Shipping fees can make the cost of purchasing physical bullion more expensive.
Additional fees: After making the initial purchase of precious metals, some companies charge an ongoing management fee that's similar to the fees charged by brokerages for investment portfolios. This fee is related to the storage and security of the bullion. Some gold and silver dealers charge for storage, typically at different rates, based on the needs of the investor. Some dealers charge by weight, and others offer a simple monthly fee for smaller amounts of gold.
Buying gold pros and cons
Unlike paper money that can be overprinted and devalued, gold and other precious metals are tangible assets with naturally limited supplies. This helps keep the market value of gold stable, which makes it an attractive investment option for many people. On the other hand, some financial experts advise against buying gold because the returns may not be as good as other options and it can be hard to sell.
Reasons to buy gold
Most people buy gold because it has historically held its value, which provides protection against inflation. Precious metals act as a hedge for storing wealth in times of economic and political uncertainty. The liquidity of gold and silver is also an advantage, and dealers play an important role in ensuring the matching of bullion buyers and sellers. Additional reasons to buy gold include:
Historically valuable
Portfolio diversification
Hedge against stock market
No contracts required
Private and confidential
Easy to buy
Demand is up while supply is diminishing
Reasons not to buy gold
Gold might be a pretty way to invest, but it's not guaranteed to keep its value. Opponents of gold also don't like that it isn't a cash-generating asset. Some of the most common reasons to avoid buying gold include:
No dividend revenue
Low long-term returns compared to stocks
Can be difficult to sell
Unpredictable prices
Little utility
Taxed as a collectible
Where to buy gold
Investors and collectors can buy gold through online dealers and brokers or local stores. Some gold brokers and dealers publicly post their precious metal prices online, while others sell complex packages or only disclose the price on the contract for sale. For more information, read our resources on how to buy gold and how to buy silver.
Gold dealers: A dealer is a person or firm that sells bars, coins and other forms of gold online or through a physical location. Many gold and silver bullion dealers also offer other forms of precious metals, including silver, platinum and palladium, as well as jewels. Dealers commonly carry insurance up to the value of their total vault that covers anything they are storing for customers. Some gold and silver dealers offer insurance during shipping and for at-home storage.
Gold broker: Gold brokers set up deals between distributors, buyers and sellers. Unlike dealers, brokers don't retain a title to their clients' property — they function as a middleman between the buyer and seller. Brokers usually charge a fee for setting up the deal and a transaction fee for brokering the deal.
Coin shops: Some people prefer to purchase their precious metals from a local coin shop. The benefit of shopping at a local store is that you can see your investment before you purchase it. Plus, you can avoid shipping and delivery costs when you buy locally. Coins often carry additional value based on their rarity, condition and history. A dealer that specializes in numismatic value will often have higher prices than the gold weight value for certain coins.
Gold vending machines: You can buy coins and small bars at market price through gold vending machines. Sometimes called "gold ATMs," gold vending machines are becoming more common in airports and shopping malls in large international cities.
Financial services company: A gold dealer that offers retirement and other planning services can be considered a financial services company. Gold dealers that are part of a larger financial system can offer advice about multiple investment options, including securities, stocks, bonds, mutual funds, precious metals and real estate. Private client services that cater to high net-worth individuals can assist in large purchases of gold inventory.
Gold dealers FAQ
Who should buy gold?

Whether or not you should buy gold depends on your specific financial situation. Some financial advisors recommend investing up to 10% of your portfolio in bullion. However, sometimes buying gold is motivated by sentimental benefits.

Investors: Investors typically buy gold as a hedge against inflation and economic instability. If this is the type of investment you're seeking, gold can be an appropriate investment for retirement.
Speculators: Speculators put their money into markets based on the belief that those markets will show a healthy return over time. Precious metals have traditionally been considered a safe investment that helps offset a riskier investment portfolio in periods of economic or political instability.
Collectors: Collectors can pass their gold pieces through inheritance to their children or grandchildren. Some people even collect gold jewelry, rare coins and scrap gold as keepsakes for a hobby.
Retirees: Savings and retirement investments become a significant consideration for individuals as they age. When income is in question and holding value is paramount, putting gold bullion behind your IRA can act as a hedge for unknown risks.

Is gold a good investment?

Gold is a relatively safe investment. Gold is separate from national currencies, so gold can hold its value if markets drop. Since gold is often inversely correlated to the strength of the dollar, investing in gold is a smart way to diversify your portfolio and hedge your bets against uncertainty. However, you probably shouldn't put more than 10% of your total assets in gold.

What is scrap gold?

Scrap gold refers to gold that no longer has value in its original form, like broken jewelry and industrial byproducts. Scrap gold still has value because it can be melted down and recycled by a refinery.

Why does the price of gold fluctuate?

Gold is a massive market and is highly valued in many countries around the world. For this reason, dozens of factors affect the price of gold. Some of the most influential factors include:

Supply: Although gold can't be printed like money, mining companies may find more gold at some times than others. Mining operations can also shut down, which decreases the available supply.
Demand: Gold isn't just used for investments — it also has technological purposes that affect demand. The more individual consumer demand goes up, the more gold is worth.
State of the economy: Oftentimes, when the dollar or other currencies become weak, gold gains strength. The value of gold often increases during economic downturns.

Do banks sell silver bars?

Yes, most major banks sell silver bars. Even if your bank doesn't sell silver bars, it most likely knows of reputable dealers.

How much over the spot should I pay for gold?

When you buy gold, dealers charge a premium above the spot price, which is the current market price of gold. The spot price fluctuates constantly, but you shouldn't pay more than a 5% or 8% markup above the spot on average. Find the lowest markup by shopping around several reputable precious metal dealers.

Do you need a license to sell precious metals?

Yes, you likely need a license to be a precious metal dealer. License requirements vary by state. To find the requirements for your state, contact the appropriate state regulator.

How much will a jeweler pay for gold?

Usually, a jeweler pays anywhere between 10% to 30% lower than the spot price, or current market price, for gold. If a jeweler does pay spot price for gold, they often charge a transaction fee.

How do I sell my gold?

Pawnshops, gold exchanges, local jewelers and online gold buyers are the most common ways to sell gold. You can sell your gold back to the dealer you originally purchased it from, but the dealer might offer a lower price than the spot price. Generally, pawnshops are best avoided if you're looking to maximize your payout from selling gold. Online markets like eBay let you sell directly to coin and bullion buyers, which often ends up better for seeing profits on your investment.

Do banks sell gold?

No, most banks do not sell gold. A few banks sell gold coins but not gold bars.
Thank you, you have successfully subscribed to our newsletter!
Author reviews of gold dealers

Founded in 1997, Lear Capital is one of the leading dealers in precious metals in America. During its 17-year history, this company has transacted more than 2 billion dollars' worth of precious metals.
Read 1153 Reviews

Goldco Precious Metals help individuals looking to diversify their retirement investments and ensure future financial security. The company specializes in precious metals investments and aiding customers in opening Individual Retirement Accounts (IRAs) that include gold, silver and other metals. Goldco Precious Metals provides each customer access to experts who can help them make informed decisions regarding opening precious metals IRAs or adding metals to a current IRA.
Hedge against government money problems: Goldco Precious Metals focuses on investments that help provide a secure financial future, even in the face of problems like the rapid expansion of money supply via The Federal Reserve.
Customer service assistance: Customers of Goldco Precious Metals are assigned two experts who can provide help and advice regarding their precious metals IRAs.
Reduce fees and taxes: This company helps individuals cut investment fees and taxes as they transfer from stocks and bonds to precious metals investments.
Free guide: Goldco Precious Metals provides free information about using precious metals to secure financial health, including a free Gold IRA Guide, a free Silver IRA Guide and detailed website overviews of various gold and silver coins.
Hands-on help: When a Goldco Precious Metals customer decides to roll over an existing retirement account to a precious metals IRA, the company works with the existing retirement account company to ensure a smooth transaction without any added taxes or penalties.
Read 528 Reviews

The Patriot Gold Group sells gold, silver, platinum and palladium for cash purchase and for IRA investment. They offer investor direct pricing to manage the costs for consumers.
Free newsletter: All interested consumers can sign up to receive Patriot Gold Group's free newsletters, which include market news and economic forecasts. To request a newsletter, consumers should fill out the Contact Us form on Patriot's website.
Investor direct pricing: Customers buying from Patriot directly deal with senior partners. This more direct sales approach helps customers save money, giving them more investing power.
Self-directed IRA: Individuals with IRAs, 401ks and some other retirement accounts can roll their existing account into a self-directed, precious metals IRA through Patriot.
Social media: The Patriot Gold Group is active on Facebook and Twitter. Interested consumers can follow the company on those sites to learn about investing in precious medals.
Informational reports: The Forecasts & Projections section of Patriot's website includes over a dozen information reports that educate consumers about the economics of precious medals.
Read 601 Reviews

APMEX recently celebrated its 15th anniversary and is now one of the top Internet retailers in North America. It has a catalog of more than 10,000 products for investors interested in both precious metal weight and numismatic value to choose from.
Read 163 Reviews

Located in Dallas, JM Bullion is primarily an online gold and precious metals dealer offering customer service online, via telephone and with walk-in meetings.
Read 235 Reviews

Also known as "The People's Bullion Dealer," Provident Metals has been supplying bullion since 2009. As members of the ANA, ICTA, CCE and NGC, among other professional membership organizations, this relatively new entrant into precious metal dealing has quickly earned a reputation for excellence.
Telephone customer service: Call anytime between 8 a.m. to 6 p.m. on a weekday to speak to a company representative.
Visit the booth: Put a face to the company by visiting one of numerous trade shows it attends around the country.
Buy and sell: See both the buy and sell price for virtually any coin. If a specific coin is not listed, a quick call can usually deliver an estimate of what they are willing to pay.
Free shipping: Get precious metals delivered to the front door free with any order of $99 or more. Shipping on smaller orders is just $5.95.
Store, organize and learn: Shop for a variety of resources in addition to bullion including storage books, coin holders, safes, and books and videos about coins.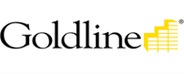 Known as Goldline International since 1992, this well-established gold dealership has been rapidly expanding its operations.
Price guarantee program: Goldline International's seven-day price guarantee ensures that it will re-price an order at the lower rate when asked.
Real-time market prices: Keep up to date with what the markets are doing using the charts provided at Goldline International. Spot prices may vary though, so call in to get the most accurate information.
Low cost liquidations: Goldline charges only one percent with a $25 minimum to liquidate holdings at the posted buyback bid price.
IRA investments: Learn about which coins and bullion options are eligible for IRA investments and how to get started under the IRA tab on the Goldline website.
TrueCost Pricing: The TrueCost pricing program shows not only the asking price from the seller but also the buyback price and how much the metal needs to appreciate to break even.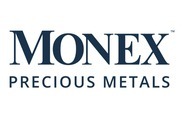 While officially founded in 1987, Monex and its founder Louis Carabini have been in the industry for more than 40 years. To date, Monex has handled client transactions totaling more than $40 billion, making it one of the most popular gold dealers in America.
Read 15 Reviews

Founded in 2003, U.S. Gold Bureau is currently headquartered in Austin, TX. It is an authorized purchaser of bulk coins and bullion from the U.S. Mint.
Read more about U.S. Gold Bureau

Global Gold and Silver is a company that specialize in buying jewelry, precious metals and diamonds. With over 60 years of service in the jewelry trade industry, they can assist nearly any jewelry seller. They have three stores, which are located in Manhattan, Brooklyn and New Jersey.
Precious metal buyers: They buy a variety of jewelry and metals such as gold watches, gold jewelry, gold coins, diamond jewelry, loose diamonds, silver jewelry, silver coins and silver sets.
Fair prices: They do their research to determine if the item is worth more than its raw materials, ensuring they are offering fair prices.
Certified gemologists: There is a certified gemologist at each location, ensuring that items are expertly evaluated.
Free shipping service: Sellers can send their tracked jewelry items to the company for evaluation, through a trusted courier service, free of charge.
No appointment: They offer a walk-in service in which customers can request an evaluation anytime during business hours, although if the collection is considerable an appointment is usually recommended.
Free estimates: After testing the item, they will answer any questions and give a free estimate.

Fisher Precious Metals helps clients buy and sell gold, silver, diamonds, other sought-after metals, rare coins and various investment products. Additionally, the firm provides storage services for these physical investments. Within this industry, Fisher Precious Metals offers one-on-one counsel and advice to its customers, ensuring they get the best possible return on their investment. The lack of government oversight in this investment sector does add an element of privacy, and Fisher Precious Metals is there to help investors successfully navigate through an industry where regulations aren't always clear and dealers aren't always straightforward.
Fast shipping times: Fisher Precious Metals carries a varied inventory and is able to drop ship any item within just 24 hours.
Authenticity confirmation: Fisher Precious Metals uses the best metal purity testing technology available to authenticate all its gold and silver products.
Fair buying: Fisher Precious Metals buys unwanted jewelry at a fair market price, with cost of conversion ranging between 2 percent and 6 percent.
Trustworthy advice: Fisher Precious Metals prides itself on being a consultative dealer and makes every effort to help each buyer find the right product.
Fair returns: Fisher Precious Metals buys back items at the current market rate.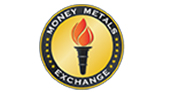 Money Metals is a dealer that specializes in silver, gold, platinum, palladium, rhodium and copper. IRA programs and storage for precious metals are also available. The company is headquartered in Idaho and services customers nationwide.
Transparent pricing: The site publishes spot prices, premiums, weight, purity and current buyback prices on most products.
Returns and refunds: You have three days after receipt of shipment to contact customer service for a return or refund. Not all items are eligible for a refund or exchange. Restocking fees apply.
Gold-related products: Money Metals also offers storage services, security products and books about precious metals.
Customer service: Representatives are available online and over the phone. The company's regular hours of operation are 7 a.m. to 5:30 p.m. Mountain Time, Monday through Friday.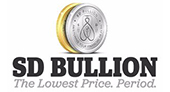 SD Bullion sells and buys gold, silver and platinum. Popular products include coins, bars and rounds. Search for bullion by grade, metal content and year.
Payment and pricing: Payment options include bank wires, personal or cashiers checks, money orders, credit card, debit card, Bitcoin, Paypal and eCheck. Costs are updated to reflect current spot prices.
Shipping policies: All orders through USPS, UPS and FedEx are fully insured. The company provides free shipping on domestic orders over $99.
Satisfaction guarantee: You have three days after receipt of shipment to request a return or refund for any reason. There is a restocking fee of up to $35.
Customer service: Sales and customer service representatives are available online and over the phone. The company's regular business hours are 8 a.m. to 6 p.m., Monday through Thursday, and 8 a.m. to 5 p.m. on Friday (Eastern Time).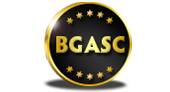 Buying Gold and Silver Coins (BGASC) offers wide selection coins, jewelry, bars and more. Customers can browse inventory by theme, bullion type or popular world mints.
Payment methods: Accepted payment methods include Paypal, credit card, debit card, paper check and bank wire.
Shipping policy: The standard shipping rate is $7.95, but the company provides free shipping on orders over $5,000. BGASC currently only ships within the United States. The company doesn't deliver to mail drop locations or third-party postal boxes. All packages are fully insured.
Additional products: BGASC also offers storage supplies, such as coin tubes, holders, bags, boxes and flips.
Customer service: Customers can contact customer service over the phone Monday through Friday, 10 a.m. to 5 p.m. Eastern Time. Online ordering help is available 24/7.
Compare Top Gold Dealer Reviews

Augusta Precious Metals
Read 104 Reviews

Specializes in precious metal IRAs. Also offers gold and silver cash purchases. Has a $50,000 order minimum. Charges custodian and storage fees. Select from depositories in multiple states.

Chat with a ConsumerAffairs decision guide

Live agent
Goldco
Read 528 Reviews

Specializes in IRAs. Requires $25,000 minimum investment. Annual account maintenance fees are $175 for investments under $100,000 and $225 for investments over $100,000. Storage fees vary.

Lear Capital
Read 1,153 Reviews

Buy gold or silver or invest in precious metals IRAs. Rollover your 401(k), 403(b), 457(b), Thrift Savings Plan, annuity or pension plan to a gold IRA tax-free. Provides guidance through the process.

Chat with a ConsumerAffairs decision guide

Live agent
JM Bullion
Read 235 Reviews

Sells gold, silver and platinum bullion. $100 minimum on all orders. Free shipping on orders over $199. Partners with New Direction to offer precious metal IRAs. All products are shipped directly to your chosen depository.

Chat with a ConsumerAffairs decision guide

Live agent
APMEX
Read 163 Reviews

Specializes in rare coins and IRA-eligible precious metals. Minimum investments range from $1,000 to $2,000. Requires a $50 setup fee. Annual IRA fees are $75. Partners with Citadel to offer secure storage. Storage fees vary.

Chat with a ConsumerAffairs decision guide

Live agent
U.S. Gold Bureau
Read 30 Reviews

Founded in 2003, U.S. Gold Bureau is a precious metals and diamond seller that has grown quickly. The company offers investment packages, valued at $3,500 to $30,000, that include a wide range of bullion and numismatic coins.

Chat with a ConsumerAffairs decision guide

Live agent
Cash4Gold.com
Read 35 Reviews

Cash4Gold allows consumers to sell their old, unwanted or broken gold, silver, diamond or platinum jewelry without leaving their home. Consumers send away for a free packet, ship their jewelry and receive cash within a few days.

Chat with a ConsumerAffairs decision guide

Live agent
Monex Gold
Read 15 Reviews

Online dealer for gold, silver, platinum and palladium. Precious metal IRAs available through recommended trustees and custodians. Storage fees vary. Real-time pricing online. Personal reps available.

Chat with a ConsumerAffairs decision guide

Live agent
BGASC
Read Author Review

Offers wide selection of gold and silver bars, coins, jewelry and more. Browse inventory by theme or popular world mints.

Chat with a ConsumerAffairs decision guide

Live agent
Fisher Precious Metals
Read Author Review

Fisher Precious Metals is an investment firm offering buyers a range of gold and silver products, including gold and silver IRAs. The company provides individualized consultation for each buyer during the investment process.

Chat with a ConsumerAffairs decision guide

Live agent
Global Gold and Silver
Read Author Review

Global Gold and Silver is a company that buys diamonds, precious metals and jewelry. Their staff is comprised of jewelry experts, including gemologists. They offer free estimates, a free shipping service and fair prices.

Chat with a ConsumerAffairs decision guide

Live agent
Goldline International
Read Author Review

Goldline has been buying and selling precious metal products, including numismatic coins, for over half a century. In addition to government-minted currency, Goldline sells uncirculated coins that commemorate historic events.

Chat with a ConsumerAffairs decision guide

Live agent
Money Metals
Read Author Review

Find silver, gold, platinum, palladium, rhodium and copper. Offers IRA programs, secure storage services and monthly saving plans. Available nationwide.

Chat with a ConsumerAffairs decision guide

Live agent
Provident Metals
Read Author Review

Provident Metals has a large catalog of precious metal bullion and numismatic coins from around the world. The company's Elemental Vault service lets its customers trade bullion and store it in a secure location.

Chat with a ConsumerAffairs decision guide

Live agent
SD Bullion
Read Author Review

Sells and buys gold, silver and platinum. Ships domestic orders over $99 free. Top sellers include gold bars and silver rounds.

Chat with a ConsumerAffairs decision guide

Live agent
Disclaimer
Information in this guide is general in nature and is intended for informational purposes only; it is not legal, health, investment or tax advice. ConsumerAffairs.com makes no representation as to the accuracy of the information provided and assumes no liability for any damages or loss arising from its use.
You're signed up
We'll start sending you the news you need delivered straight to you. We value your privacy. Unsubscribe easily.
Comparing
×