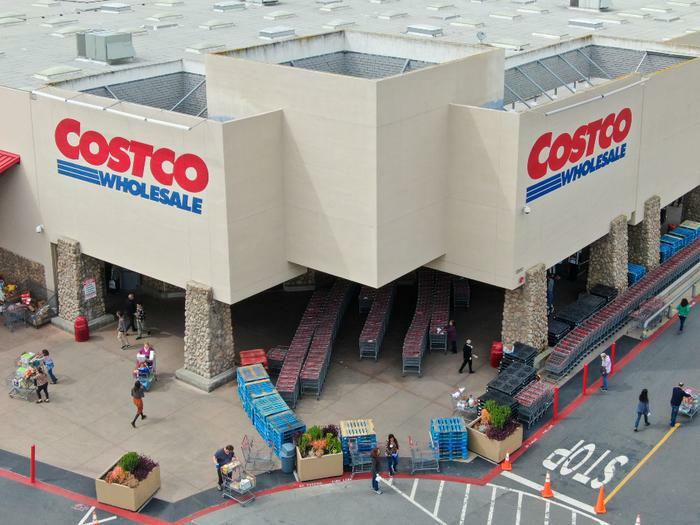 Large, empty spaces have returned to store shelves as consumers return to stockpiling essential items and supply chain issues slow deliveries.
Costco has reimposed limits on the purchase of toilet paper, paper towels, and bottled water -- limits first imposed during the early days of the pandemic when panicked consumers overstocked their pantries.
With the spread of the Delta variant, some consumers are returning to that buying pattern. However, retail analysts say some consumers never changed their behavior and continue to buy in larger quantities than before the pandemic.
Supply chain bottlenecks
Overbuying isn't the only reason for the growing gaps on supermarket shelves. The empty spaces in the soft drink aisle are caused by nagging supply chain bottlenecks that continue to slow both production and delivery.
According to the Economic Times (ET), Vietnam is a source of persistent supply chain problems. The U.S. depends on that country for a large amount of food and consumer product manufacturing. It's one of the Asian nations currently struggling to contain the Delta variant.
"Shipping containers are in the wrong place. Sea freight costs are up tenfold. If goods do arrive at the destined ports, there are too few truck drivers to transport them to retailers," ET reported. "Shortages of workers to harvest and prepare foods are also adding to the pressures."
Slowed production has also led to fewer choices in the soft drink aisle. Soft drink manufacturers are dealing with a shortage of packaging, including aluminum cans. There is also a shortage of C02, which produces carbonation. That problem has been felt the most so far in the U.K.
Other products in short supply
Other categories experiencing increased demand are coffee, school supplies, consumer electronics, and pet food. Retailers report that the shortages have been caused by both increased demand from consumers and delivery problems.
With school starting up again, demand for Kraft Heinz's Lunchables" packaged snack/meal product has created shortages at grocery stores. The food manufacturer told KIRO-TV in Seattle that the product is seeing double-digit sales growth for the first time in five years.
Economists say shortages inevitably lead to higher prices, which are already being seen in some food and beverage categories. The Federal Reserve has acknowledged the presence of inflation but predicted it will be "transitory" in nature.
Economist Joel Naroff, president of Naroff Economics, says manufacturers are paying more to produce their products. Unfortunately, they will likely pass those costs along to consumers at some point. He says labor shortages and supply chain issues could keep prices higher for longer than expected.