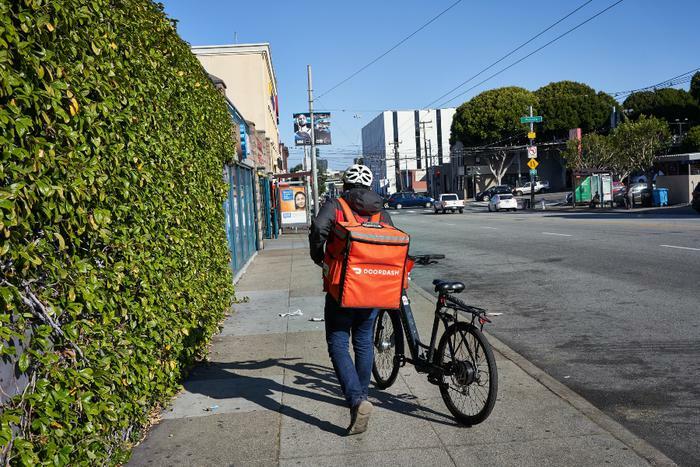 DoorDash announced that it will partner with a number of retailers, expanding its offerings to consumers. The delivery company will work with Victoria's Secret, Lush Cosmetics, and Party City to bring everything that consumers order directly to their homes. 
"Our mission is to bring consumers all the best of their neighborhoods to their doorstep, including retail, grocery, convenience, and alcohol items, at low cost while saving them time," said Fuad Hannon, vice president of new verticals at DoorDash. 
Consumers can get more delivered
With DoorDash's new retail partnerships, consumers will suddenly see more options.
In working with Party City, DoorDash will offer access to just about everything people need for their next party. Over 700 stores across the country will be available through DoorDash, and everything from balloons, seasonal decor, costumes, and more will be available for on-demand delivery. 
Similarly, partnering with Lush Cosmetics gives shoppers the opportunity to order things like bath bombs, body lotions, gift sets, and more. Over 250 Lush stores across the United States and Canada will be available through DoorDash. 
Lastly, consumers will also be able to order from Victoria's Secret on DoorDash. Shoppers can expect to see a wide range of pajamas, fragrances, lingerie, and accessories from Victoria's Secret on DoorDash.  
New shopping options on DoorDash
In addition to the new retail locations, DoorDash also announced new shopping options: frictionless communication, flexible and fast delivery, and search and discovery. 
Not every item may be available at every location when consumers place an order with DoorDash. With frictionless communication, shoppers will be able to indicate their preferences should an item need to be swapped to ensure that they're receiving the next best item. 
DoorDash is also expanding its delivery options. Consumers will have more options in scheduling their deliveries to best suit their schedules, and they'll also be able to get their items even faster by choosing express delivery. 
Lastly, DoorDash is updating its search options to make it easier for consumers to get exactly what they're looking for. Shoppers looking for store-specific items can expect better results when using the new search feature, the company says.
"Features such as express delivery ensure that consumers get essentials like over-the-counter medicine quickly, while enhanced search lets them easily find travel necessities for that last-minute weekend trip," Hannon said. "We're proud to develop these features in partnership with retailers as consumers crave convenience, alongside speed and selection."