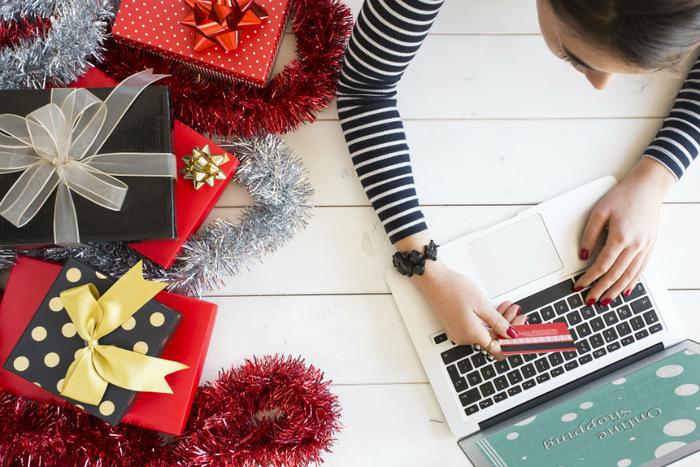 In late summer, a survey revealed that consumers planned to start their holiday shopping as early as possible – even by taking advantage of Labor Day deals – to offset the effects of inflation. 
Now, a new survey conducted by U.S. News 360 shows that consumers are more ready than ever to check every gift off their list – before October's end. The survey included nearly 2,000 Americans who answered questions about the ways they save money with online shopping, the impact of inflation on holiday shopping, and their plans for Black Friday and Cyber Monday sales. 
Nearly 90% of respondents said they'd be ready to score Black Friday deals this month if they were made available, while more than half of the participants said they've started their holiday shopping already. As the holidays get closer, 65% have plans to shop during both Black Friday and Cyber Monday – with the goal of locking in deals and saving money. 
"Our holiday shopping survey finds that a majority of U.S. consumers plan to shop on both Black Friday and Cyber Monday; at the same time, more than two in three U.S. consumers plan to spend less on holiday gifts this year compared to last year due to inflation," said Alexandra Kelly, senior editor of 360 Deals. "It's clear that inflation has already and will continue to impact Americans' holiday shopping plans; from using coupon apps and browser extensions to signing up for retailer promotional emails – Americans are already on the lookout for ways to save this holiday season." 
Doing research to save money
With saving money as one of the biggest goals of the holiday shopping season, the survey revealed that many shoppers are doing their homework to get the most for their money. Nearly 80% reported that they've already been scoping out the Black Friday and Cyber Monday deals, 60% have done Google searches on available discounts, and 55% have signed up for promotional emails from stores they frequent. 
Eighty-four percent of shoppers also plan to take advantage of other tools on the internet to save more money during holiday shopping. Over 60% said they'll use coupons or promo codes when ordering online, while 47% plan to use coupon apps, and 42% have installed browser extensions that save money and search for discounts. 
Many shoppers are also turning to social media to help with their holiday savings. More than 55% said they follow their favorite stores on social media to stay in the loop on upcoming discounts, while nearly 30% look to influencers to learn about the latest money-saving tips. 
Saving money early in the holiday season
Some of the biggest retailers have listened to consumers' needs and are planning holiday savings deals this month. 
Amazon will hold its second Prime Day deal of the year from October 11-12. The company will release its Top Toys list, while also marking down some of the most sought-after brands of the holiday season – Peloton, KitchenAid, Samsung, and more. 
Target will host its first Deal Day event from October 6-8. Shoppers will get deals on thousands of items both online and in-store. The company will also be price-matching holiday gifts from October 6 through Christmas Eve. 
Walmart released its top toys of the year list earlier than ever in 2022. In addition, the company has made returning items easier this holiday season and hired more employees to ensure customers receive their gifts in time. 
Most recently, Kohl's announced its plans for the holiday season. The company will be offering a 2-Day Deal Dash event from October 11-12, extra discounts through Christmas Eve, and more rewards and more Kohl's cash.