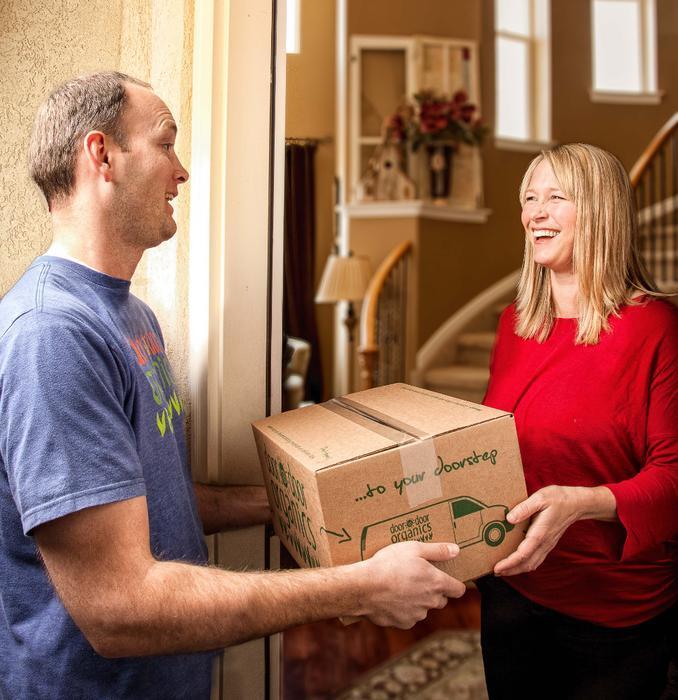 Technology is having a highly disruptive effect on long established business sectors. Just look at what Uber has done to the taxi industry.
By developing an app that connects drivers with people who need a ride, Uber, a company with almost no physical assets, is enjoying explosive growth. It was recently valued at $18 billion.
One sector where the jury is still out is online grocery purchases. What Amazon.com set out to do for books 20 years ago a number of companies are trying to do for groceries.
Remember Webvan?
Webvan was one of the pioneers in this area. It was founded in the late 1990s, when every company with a .com as part of its name could attract all kinds of investment capital. By 2001, however, it was bankrupt.
At its peak, Webvan had fleets of vans, warehouses and staff in 10 major cities, taking and filling grocery orders online. Today's online grocery delivery services have radically changed the business plan.
Most of today's online grocery stores are more like Uber. They market themselves as delivery services.
Netgrocer.com is an online grocery store delivering nationwide, not just select cities. It offers a selection of refrigerated, frozen, and non-perishable groceries, health and beauty supplies. It delivers via Federal Express, much like Amazon.
Instacart is a grocery delivery service that allows you to order the groceries from your choice of stores on the list of the company's providers. Instacart recently added Whole Foods in the Seattle market and Magruder's in the Washington, D.C., market.
Supermarket chains
There are plenty of other players crowding into the delivery space, including traditional grocery stores. Walmart is among them, offering both home delivery and a "To Go" service in select markets, where consumers order online and then swing by the store to pick up their purchases, without having to come inside and shop.
In the end, it appears brick and mortar supermarkets are embracing online shopping instead of fighting it. But while traditional grocery stores may not fear online shopping the way taxi companies fear Uber, new research suggests they may be hurting themselves by promoting online shopping.
Impulse buys
A market research firm called eDigitalResearch has discovered that when consumers order their groceries online, they buy fewer items than if they go to the store. The reason? No impulse buys.
That may be good for consumers in the long run but definitely not very good for grocery stores. Here's why.
Supermarkets go to great lengths of use store layout and shelf design to encourage consumers to pick up things not on their lists. Sure, a consumer might order something online they hadn't planned to, but the research suggests it doesn't happen all that often.
In fact, the survey found that 29% of respondents feel that they make far fewer impulse purchases online than in store. Just 7% said that they purchase more additional impulse buys online than they do in a store.
The researchers say their findings serve as a warning to brick and mortar supermarkets. Sooner or later online shopping going to affect the bottom line.
"The growth of online has the ability to drastically hamper supermarkets, retailers and suppliers," said Derek Eccleston, commercial director at eDigitalResearch. "With more of us becoming all the more reliant on online and digital technologies, the online grocery market is only likely to grow."
Shrinking spending
Eccleston predicts that as more consumers shop for groceries online, supermarkets will see overall spending shrink.
And chances are good online grocery shopping is going to grow. After all, it's not a brand new concept.
Decades ago grocery stores – especially those in small towns – routinely took grocery orders over the phone, delivered them to the home and actually placed the items in the refrigerator.
Today's online grocery shopping services are simply an updated, digital wrinkle to an old idea.