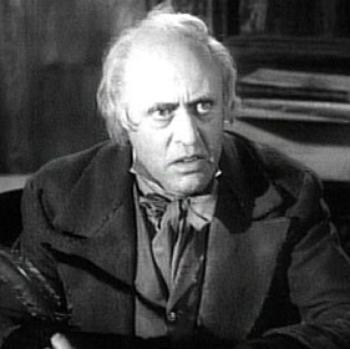 Ebeneezer Scrooge: You'll want all day tomorrow, I suppose?
Bob Crachet: If quite convenient, sir.
Ebeneezer Scrooge: It's not convenient, and it's not fair. If I was to stop half-a-crown for it, you'd think yourself ill-used, I'll be bound?
In Charles Dickens' classic "A Christmas Carol," Scrooge complained about giving his clerk Christmas Day off but in the end, relented. Now, McDonald's appears to be reprising the role of Scrooge, urging all its Bob Crachets to show up for work Dec. 25.
Not ordering them to, but just suggesting it would be a great thing if they did. In a communication with franchisees, Ad Age reports McDonald's executives urged them to be open for business on Christmas Day, calling it a great opportunity to maximize December's revenue.
Making Scrooge proud
Most businesses are closed on Christmas Day and not everyone observes the holiday at home with family and friends. Those people have to eat somewhere, the thinking goes. By being open on the holiday, McDonald's would pretty much have the market to itself. Ebeneezer Scrooge would be proud.
But what about the people who work at McDonald's restaurants? They're mostly young and earn minimum wage. The chance to celebrate Christmas with their families is one of the few perks retail workers have traditionally enjoyed. But that seems to be changing.
Last month Walmart announced it was opening its stores on Thanksgiving evening, to get a jump on Black Friday sales. Several other retail chains followed suit, requiring many employees to reschedule or curtail family celebrations. Many employees didn't like it and even some consumers complained about it.
"You guys ruined my Thanksgiving," John, of Reynoldsburg, Ohio, wrote in a ConsumerAffairs post about Walmart. "Having your Black Friday sales today. Really, on Thanksgiving? Friday was bad enough. Now you are doing it on Thursday. I got in a big argument (with my wife) because she wanted one of your TVs that went on sale."
Open on Thanksgiving
In fact, a number of McDonald's stores remained open on Thanksgiving this year and the results may have prompted corporate executives to press franchisees to do the same on Christmas. Company executives also point out that the average McDonald's restaurant that stayed open last Christmas rang the register to the tune of $5,500.
Writing in Forbes, contributor Adam Hartung suggests the desire to stay open on Christmas is a sign of a business in trouble. He notes the company had a bad last quarter and recently fired the head of its North American operations.