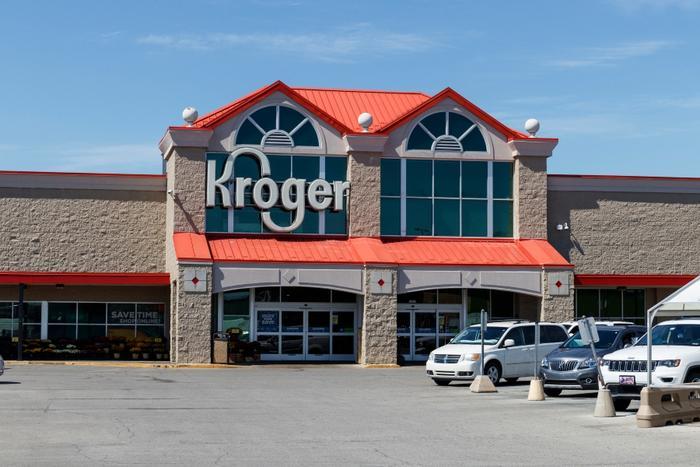 In the race to deliver groceries as fast as a genie, Kroger has decided to rub the lamp a little harder. What has steadily grown in the consumer's favor from Amazon's Whole Foods two-hour delivery promise to Aldi's one-hour delivery option, the country's largest grocery chain announced Tuesday that it is launching "Kroger Delivery Now" in partnership with Instacart with store-to-door delivery within 30 minutes.
The delivery service is available nationwide through Kroger's online ordering platform as well as via Instacart's new "Convenience Hub," which was also announced on Tuesday.
According to the Wall Street Journal, Kroger Delivery Now will require customers to order a minimum of $10 and pay a $2.99 delivery fee on top of that.
Is Kroger moving too fast?
Needless to say, Kroger has little choice but to think big and act big. Promising 30-minute delivery is an ambitious promise, but can the company make it happen without breaking its own back or the connection it has with its customers?
Maybe. Maybe not.
Instacart looks like it's upholding its end of the new delivery bargain. According to Indeed data and estimations, Instacart has only 242 job openings, and its delivery drivers can fare pretty well -- making upwards of $50,000 a year.
Kroger, on the other hand, pays $15-20 an hour -- about $10,000 less than Indeed's Instacart salary prediction -- and is reportedly looking to hire 10,000 new employees to flesh out its initiatives in delivery and the surge in demand created by the pandemic.
The key determinator, of course, will be left to the consumer and Kroger has to step up its game a bit in that department.
In ConsumerAffairs reviews of Kroger's delivery service, there is a hodge-podge of concerns ranging from receiving partial orders to hassles over charge disputes. 
For example, Jeannie of Georgia's experience: "I have use Kroger delivery before even during this pandemic and never this bad. This food was missing that I ordered was that sent was sub. Even though I requested it not be. I really needed items not included that weren't even tried to sub and what was was sub was more expensive than what I had ordered and why do were have to pay for delivery and tip too. Pay your employees a decent salary."
"Convenience" takes over
There's no headlines being made by traditional convenience stores shaking in their boots over Kroger's new salvo, but the lines between convenience stores and big box grocers continues to get blurred. Kroger believes in the "convenience" aspect so much that it used that word 16 times in its announcement.
"Kroger Delivery Now is a differentiated solution in the e-commerce industry, not just the grocery sector," said Rodney McMullen, Kroger's chairman and CEO. "Our new service provides customers with one more way to shop with us and addresses the importance of convenience and immediacy. Operationally, this service reaches up to 50 million households [allowing us] to provide our customers with anything, anytime, anywhere without compromise."
Little by little, e-commerce has changed the face of consumer shopping behaviors. But, when the pandemic washed over everyone's life, digital disruption took off like wildfire. 
Pre-COVID, 2019 online sales accounted for 3-4% of the U.S. grocery market. However, as it was in many consumer categories, COVID-19 was the great disruptor in the grocery world, and, as of May 2020, Statista reported there was a 202% increase in online grocery delivery web searches in the wake of the COVID-19 outbreak. 
In a survey conducted in April 2020, 38% of shoppers who felt they needed to play things safe with COVID looming large, opted for online grocery shopping. In response, grocery retailers who wanted to avoid falling behind had to adjust to the surge in demand for online grocery delivery. In fact, sales of grocery delivery and pickup in the U.S. surged from 1.2 billion U.S. dollars in August 2019 to 7.2 billion U.S. in June 2020.
"Other companies are also forging partnerships to enter the convenience delivery space," notes GroceryDive. "This includes c-store operators like 7-Eleven, which now offers nationwide delivery through companies like Instacart, Uber and DoorDash, as well as its own 7Now 30-minute service."