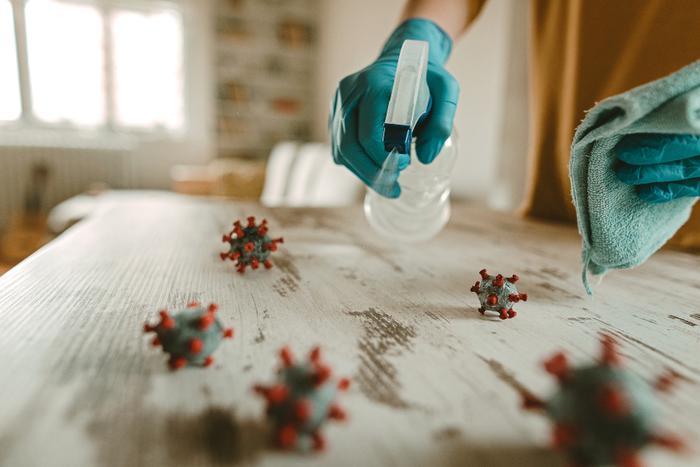 There's a reason you can't find cleaning supplies at the supermarket. Consumer spending on cleaning products has risen 34 percent since February, according to NCSolutions (NCS), an advertising data service.
It's no surprise that hand sanitizer leads the way in terms of sales. It's a product few consumers thought much about before the coronavirus (COVID-19) pandemic, but suddenly it was on everyone's shopping list. Sales are up 838 percent since the pandemic began.
Soap, both the bar and liquid types, was also in demand over the last six months, with sales rising 65 percent. Sales of antiseptics and disinfectants are up 61 percent.
"We've entered a new era for cleaning," said Linda Dupree, CEO at NCS. "Hand sanitizers, disinfectant wipes and sprays are our constant companions, providing a sense of psychological security and control during a period of unknowns."
No end in sight
Dupree said sales are driven by consumers' need to take preventive measures seriously, and their increased spending for these products suggests consumers are changing their priorities. Those changes, she says, may last for a while.
"I can't imagine the pressing need to clean and have these types of products on hand waning anytime soon," Dupree said. "As we venture out more, we're going to come into contact with more contamination points, from school desks to gym equipment and mass transit. We can expect sales of cleaning supplies to remain elevated for the long-term."
Many consumers haven't purchased cleaning supplies lately because they simply haven't been on store shelves. During what NCSolutions calls the "extreme buying" phase, from March 11 to March 21, household spending on these products jumped 164 percent, depleting most stores' supply.
Spending is now much lower, yet consumers say they are still having trouble finding these products in stock. NCSolutions notes that 38 percent of retailers report being out of stock for most of the day. No sooner are store shelves stocked than they're picked clean.
Paper towels still scarce
The buying frenzy hasn't been limited to cleaning products. NCSolutions reports that paper towels are still hard to find. Over the last six months, there have also been sustained elevated sales for laundry detergent, bleach, cleaning implements and supplies, cleaning pad sponges and cloths, dish detergent, and gloves.
Early in the pandemic, the White House joined the National Retail Federation (NRF) in urging Americans not to hoard products like cleaning supplies and toilet paper. The NRF expressed concern that stockpiling creates "unnecessary gaps between the time that someone who truly needs a product can find it back on retailers' shelves."