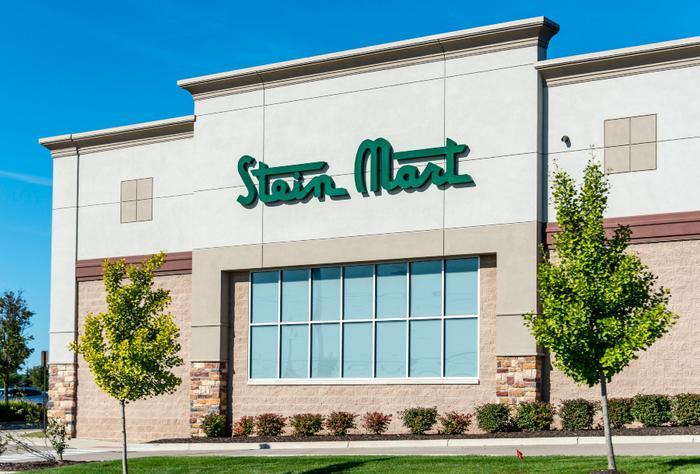 Stein Mart, the American discount men and women's department store chain, has found someone to rescue it from the pits of bankruptcy. 
Retail Ecommerce Ventures (REV) won an auction in bankruptcy court to buy Stein Mart's intellectual property -- private-label brands, domain names, social media assets, and customer information -- for $6.02 million. With those assets in hand, REV plans to relaunch the brand online next year. 
The Miami-based company's typical recipe is to resuscitate distressed retailers by turning them into online-only stores. Thanks to coronavirus-led bankruptcies, REV has wound up with a nice portfolio of once well-to-do stores, including Pier 1 Imports, Radio Shack, Dressbarn, Linens 'n Things, and Modell's Sporting Goods. REV said its brands now generate more than $1 billion in sales each year.
Timing is everything
As they say, timing is everything, and it's no different in the retail world. The pandemic has either forced businesses to shutter completely or transfer their in-store mojo to online spaces where consumers are moving their shopping, in part because they feel safer clicking a mouse than trying to avoid the spread of the coronavirus inside a store. A good case-in-point is Walmart, which has seen online sales surge by 97 percent during the pandemic.
The timing is also good for REV, or so it hopes. "I've always been a big fan of Warren Buffett, and his strategy of just acquiring things that are already there versus building from scratch," REV Executive Chairman Tai Lopez told CNBC. "And in 2019, we started seeing the writing on the wall with the so-called retail apocalypse."
Another REV hope is that discount retailers will spring back once a COVID-19 vaccine is readily available in the U.S. REV has wind at its back already. Shares of TJX Companies -- owners of TJ Maxx, Marshalls, and HomeGoods -- are up 30 percent since late June, and shares of Ross Dress for Less ramped up 32 percent during the same period.
"Anytime you see the big, 800-pound gorilla competitor, like TJ Maxx, you know they're doing something right," Lopez said. "We want to be kind of an online version."