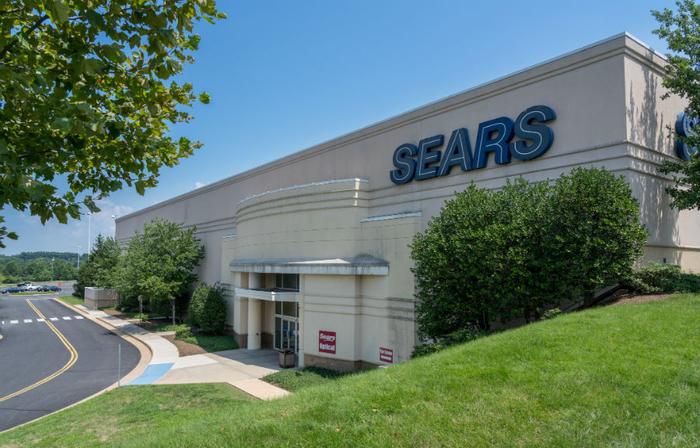 With a huge debt payment just hours away, Sears Holdings -- the company that operates Sears and Kmart stores -- filed for Chapter 11 bankruptcy protection early Monday.
The company said the move was made possible by an agreement among its lenders who are owed billions of dollars to give the venerable retailer one last chance to become solvent. Later today, Sears Holdings was scheduled to make a $134 million dollar debt payment. Bankruptcy protection will allow Sears to reorganize that debt.
"The company expects to move through the restructuring process as expeditiously as possible and is committed to pursuing a plan of reorganization in the very near term as it continues negotiations with major stakeholders started prior to today's announcement," the company said in a release.
Sears says it has received commitments for $300 million in senior debt financing from its major lenders and is negotiating a $300 million financing program with ESL Investments, Inc., the hedge fund headed by Sears Holdings Chairman and CEO Eddie Lampert.
Lampert steps down as CEO
Lampert is stepping down as Sears Holdings' CEO but will remain as chairman. The company said the financing deal with Lampert's hedge fund is expected to improve the retailer's financial position immediately and support its operations during the financial restructuring process.
While it restructures, consumers will find even fewer Sears and Kmart stores with open doors. Along with the bankruptcy announcement, Sears said it will close another 142 Sears and Kmart stores by the end of the year. That's in addition to the 46 other stores already targeted for closing.
Business as usual
Despite the bankruptcy filing, Sears says it will be business as usual for employees, vendors, and suppliers. The company said employees will continue to get paid their full wages and benefits and vendors and suppliers will receive payment "in the ordinary course for all goods and services provided on or after the filing date."
Lampert said Sears Holdings had made progress in recent years in trying to stem the flow of red ink, but in the end, its efforts weren't enough. He said bankruptcy protection will give the company the time and flexibility it needs to strengthen its balance sheet, find the right size for its operating model, and return to profitability.