Best Gold IRA Companies
Those concerned with the lack of predictability in the stock market may want to invest in gold IRAs (Individual Retirement Account). A gold IRA is the same as a traditional IRA, but instead of paper assets, it holds gold in coin or bullion form.
Compare Top Gold IRA Company reviews

Lear Capital
Read 1,035 Reviews

Gold and silver metal and IRA options with a 30-day price guarantee. A $180 annual fee includes storage, insurance, financial statements and 24/7 access online. Storage by Delaware Depository.

toll free

number

(800) 757-1158

Visit Website
American Hartford Gold Group
Read 250 Reviews

Gold, silver and platinum specialists with no minimum contribution. Fees vary based on amount and type of metals in depository. In some cases, storage is free. No setup or transfer fees. Stored with Brinks and Delaware Depository.

toll free

number

(877) 743-6566

Patriot Gold
Read 257 Reviews

Procures gold, silver, platinum and palladium with a 24-hour account turnaround and no fees for life on qualifying IRAs. IRAs requires $15,000 min. investment. Gold and silver available as bullions or coins with free shipping.

toll free

number

(855) 463-2658

Visit Website
Orion Metal Exchange
Read 84 Reviews

Full-service precious metals coin dealer and investment firm with annual fees waived up to 5 years on eligible IRAs. $5,000 minimum deposit. Free storage on gold and silver up to three years through Brinks or Delaware Depository.

Visit Website
Noble Gold Investments
Read 146 Reviews

Secures gold, silver, platinum and palladium with a $2,000 minimum investment. Annual fees are $225 and include segregated storage, insurance and online access. International Depository Services provides storage and vault options.

toll free

number

(877) 646-5347

Advantage Gold
Read 311 Reviews

Deals in all precious metal sales and IRAs with annual fees of $75 on IRA accounts under $100,000 and $125 on ones over it. Setup fee is $50. Storage is $100 annually for commingled and $140 for segregated.

Visit Website
Birch Gold Group
Read 99 Reviews

Get up to $10,000 in free gold and silver with qualifying purchases. In-house IRA department focused on Precious Metal IRAs. $90 initial setup fee with first-year fees paid on transfers over $50,000.

toll free

number

(844) 899-7320

JM Bullion
Read 95 Reviews

Online bullion dealer with $100 minimum investment required. Annual fees of $75 for accounts under $100,000, and $125 for those over. Setup fee of $50. Storage preferred through A-M Global Logistics. Fees vary by amount and type.

Goldco
Read 205 Reviews

Silver and gold IRA brokers of precious metals with a minimum purchase of $25,000. Annual fees are $175, or $225 for accounts over $100,000. Storage facilitated with an IRS-approved depository, and first year's costs reimbursed.

Red Rock Secured
Read 50 Reviews

RRS brokers retirement options in physical gold, silver & other precious metals. Storage fees vary by state and range from $125–$300 at certified depositories. Min. purchase of $1,500 to open or rollover an account; no max limit.
How to invest in gold
There are a few different types of gold investments you should discuss with your broker. Each type can cater to your specific interest — from investing in gold itself to putting your money into a gold mining operation.
Gold: Gold is the most popular investment when it comes to precious metals. For this reason, some brokers focus only on gold stock.
Bullion stock: Bullion brokers may deal in a range of precious metals, but they do so only in bullion form. Bullion metals are crafted into pure bars or coins with a specific weight.
Collectible coins: Collectible coins are a specific and popular form of bullion because they are beautiful, sometimes rare and may even rise in value over time more than raw bars of gold, silver or other precious metals. Investing in collectible coins can result in higher entry costs and questionable long-term value, so be wary of these risks and do your research before investing.
Gold futures and options: There are investment companies that focus on "call and put options" — selling you the right to buy or sell gold at a specific price at a particular time. Although risky, these may be able to bring you higher returns.
Company investment options: You may wish to invest in mining operations instead of bullion or coins, but not every brokerage company features options for gold mine investors.
Gold IRA questions
Is a gold IRA a good investment?

Generally speaking, gold prices move in the opposite direction from traditional paper investments. In the long-term, having gold in your portfolio could be a way of "hedging your bets" in case inflation strikes your other retirement investments. A perfect example of this was the 2008 financial crisis when the market started favoring gold when other investment returns were dropping.

Another reason is gold's track record. When looking at gold prices over 10-, 20-, or even 30-year increments and even in the worst economic situations, you will notice the price has steadily gone up. Some investors also see gold as a "standard" investment in a world of overly-complicated money moves. Although most investors agree not to spend too much on a gold IRA, some will tell you supplementing your portfolio with a modest investment in gold is a wise decision.

Is gold a safe investment?

For those interested in purchasing gold, it's always important to remember the risks as well as the rewards. For instance, gold is a wonderful counter to your other market investments — if the stock market is doing poorly, gold has a habit of out-performing. However, the flip-side of this is gold's traditional slump when stocks are doing well. If you are interested in backing your IRA with gold, here are a few things to remember:

Fluctuating gold prices: Like any investment, the price of gold can go through fluctuations associated with other typical markets. Although somewhat more constant, gold prices can still go up and down.
It is a physical investment asset: As stated above, gold is a physical investment. Because of this, there is always the chance of theft. Even if your gold is placed in an insured depository doesn't mean it still cannot be taken through burglary or fraud.
Gold storage costs: Unlike paper investments, gold needs to be stored, so the fees associated with it are something to consider.

What is a gold IRA rollover?

A gold IRA rollover allows investors to move their retirement savings from a 401k or profit-sharing plan into a gold Individual Retirement Account (IRA) that is backed with a physical asset (gold). The process of rolling-over your investment to a gold IRA is very strict and must follow IRS rules; however, benefits of a gold IRA rollover include:

It's tax-free: Brokers that facilitate rollovers can do it so that your initial investments remain tax-free.
There are no fees: Most brokers offer no-fee rollovers, so ask if you aren't sure of their rules.
It's simple to do: Investment professionals can make rollovers very simple, quick and easy.

How does a gold IRA work?

A gold or precious metals IRA is a retirement account that includes physical gold or other approved metals. Gold IRAs allow you to diversify your retirement portfolio. While they function like a traditional IRA, Gold IRAs let you invest your savings in coins and bars, as opposed to paper assets.

Can I take physical possession of gold in my IRA?

During your IRA term, gold must be stored in an IRS-approved facility or bank. You could be subject to high penalties by storing gold from your IRA in your home.

At the end of your IRA term, you can liquidate your gold assets for cash or take possession of your gold without penalty.

Can I use my IRA to buy gold?

You can convert your IRA funds by withdrawing them. Make sure you're familiar with the terms of your IRA before withdrawing funds, though, because some accounts are subject to penalties or taxes for early withdrawals.

Can you hold precious metals in an IRA?

Most traditional IRAs don't allow you to invest in precious metals like gold or silver. Opening a self-directed account, which allows you to control what you invest in, gives you the ability to invest in physical gold and other precious metals.
Gold investment tips
Purchase high-quality gold assets
Unlike paper assets, gold is a tangible commodity. Because of this, the condition and quality of gold factors into its worth as an investment. Non-reputable brokers will buy damaged metals and resell them at the price of pristine stock, so check the gold quality before purchasing.
Gold bullion is valued on its weight, so scratched or damaged bars and coins are less valuable than they would be in as-new condition. Only accept the stock if it weighs what the manufacturer intended.
Follow IRS gold IRA rules
Rare and collectible gold coins offer unique investment opportunities, but their worth and legitimacy must be checked. The IRS has specific requirements for what types of gold bullion are acceptable to be held in a gold IRA and have a preference for rounds over gold bars.
Work with an experienced gold ira investor
Remember, many financial advisors and accountants are against gold and precious metal investing as they do not understand it or appreciate its relative historical value. If these advisors are losing fees due to your IRA rollover or new account creation in a gold IRA account, be especially wary of their advice against doing so if it is the direction you would like to go.
How to choose a gold IRA company
When looking to back your IRA with gold, make sure to choose a qualified advisor. An assigned gold investment advisor will familiarize herself with your existing portfolio or finances to provide personal advice. Here are a few other helpful tips when trying to deciding which gold IRA company to choose.
Look for a history of transparent transactions: Gold IRA investors should choose companies that complete transactions honestly and transparently.
Read gold ira reviews: Request references from trusted brands and/or spend time reading online reviews from their customers.
Make sure your investors use up-to-date values: The market value of gold, silver, metal and mining companies will fluctuate regularly, which means that posted sales prices need to be updated frequently.
Always request detailed receipts: Detailed receipts are necessary to prove or disprove the true value of any precious metals that have been sold or purchased, especially at the date and time of purchase given the variable.
Thank you, you have successfully subscribed to our newsletter!
Enjoy reading our tips and recommendations.
We value your privacy. Unsubscribe easily.
Gold IRA reviews

Noble Gold Investments is a gold and precious metal brokerage firm based in California that specializes in purchases of gold, silver, platinum and paladium as well as rollover IRA accounts. They can facilitate your purchase of precious metals, and they also maintain and administer Gold IRA accounts.
Read More

Red Rock Secured is a brokerage firm specializing in precious metals. The company is headquartered in Marina Del Rey, California and was founded in 2009.
Read More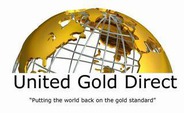 Based in Westlake Village, California, United Gold Direct is a team of expert precious metal asset managers and gold dealers. Specialists at this company deal with various retirement investments and precious metal options. Managers at this company have 25 years of experience in the industry.
Competitive and transparent pricing: At United Gold Direct, all shipping and insurance fees are included at the beginning of the investment purchase with no hidden expenses. The company is also dedicated to providing the best quality service and products for an affordable price.
Reliable shipping: Physical orders are shipped via a registered and insured service by the U.S. Post Office. Packages will be tracked and signed for at every step of the journey, including point of delivery.
Coins for purchase: Special gold and silver coins are available through United Gold Direct, which can add value to the bullion over time.
Fully-vetted precious metals: Every precious metal that is purchased or sold through UGD has been thoroughly inspected by knowledgeable, experienced staff to ensure its value.
Storage options: Purchasers can choose to have their gold and silver delivered to their door or have it shipped to affiliated company Delaware Depository for safekeeping.
Best for: Good for savers because the focus of the company is to provide high-value products plus storage, making the transaction quick and easy for those unused to investing.

American Bullion is dedicated to providing a diverse set of options when it comes to precious metal investment. Experts at this company specialize in gold and silver IRAs, including special collector's coins in each type of metal.
Read More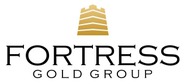 The Fortress Gold Group is a precious metal brokerage company that believes investors should be engaged with their investments. The company allows clients to invest their IRAs or buy gold, silver and platinum coins.
Read More

Transfer or convert your existing retirement account into gold. This company offers 7-day guaranteed shipping for direct purchases of physical precious metals and off-shore storage options to skirt taxes and penalties. They can also buy back gold on any business day, so you can have your cash back in your pocket within 24 hours.
Gold Bullion: Buy gold bars weighing from one gram to one kilo, including popular 10-ounce 99.99 percent pure gold bars from the Swiss National Bank with embossed finish.
Gold Coins: Gold American Eagle and American Buffalo coins, plus Canadian Maple Leaf coins, Austrian Philharmonic, Chinese Panda, South African Krugerrand and Gold Britannia coins are available.
Merchant Package: For the individual who wants to invest in precious metals, this $5,000 reserve of gold or silver can be liquidated at any time.
Knighthood Package: A package designed for an investor with a family, this $10,000 security of gold or silver can be liquidated to support a family of four for an average of three months.
Customer Education: Provides free resources to keep investors informed.
Storage: Local and overseas options.
Compare Top Gold IRA Company reviews

APMEX
Read 84 Reviews

Large-scale precious metal provider with more than 400 IRA-approved products, including collectibles. Minimum $2,000 investment required. Annual fees are $75. Setup fee is $50. Delaware Depository storage starts at $100 a year.

Bitvest IRA
Read 17 Reviews

Bitvest IRA is a company dedicated to mining Bitcoins for use in an IRA. You buy Bitcoins at a discounted rate for deferred delivery. You can choose among several options for Bitcoin purchases.

Monex Gold
Read 12 Reviews

Offers precious metal IRAs with gold and silver bullion in bars and coins and an 11-hour buy/sell market. Discounts are available through its Atlas account program. Affiliated custodians determine setup, storage and other fees.

Fortress Gold Group
Read Reviews

Gold IRA directors offering Brink's depository or home-based storage with a $10,000 minimum buy. Setup averages $275. First-year and storage fees waived for new clients. Home storage setup costs $599, with annual fees of $149.

Kitco
Read Reviews

Online precious metal retailer connecting investors with 10 gold IRA custodians. Discounts offered on investments over $100,000. Setup and other fees vary by custodian. Brink's Global Services handles storage for $150 annually.

American Bullion

Precious metal investment specialists requiring a $10,000 minimum purchase. There is a $25 online setup fee and $160 annual fee, which varies on investments over $100,000. Storage through Delaware Depository starts at $100 a year.

Regal Assets
Read Expert Review

Offers a selection of gold coins and bullion from 1 gram to 1 kilo. Direct purchases come with 7-day shipping and can be refunded within 24 hours. Prices for gold and other precious metals are current with changing market values.

United Gold Direct
Read Expert Review

Precious metal wholesaler arranging diversified IRAs with a minimum investment of $5,000. Setup fees are around $75. Annual administration fees are $95. Storage is through Delaware Depository with yearly fees starting at $100.
Disclaimer
Information in this guide is general in nature and is intended for informational purposes only; it is not legal, health, investment or tax advice. ConsumerAffairs.com makes no representation as to the accuracy of the information provided and assumes no liability for any damages or loss arising from its use.