Best Gold IRA Companies

Updated on 12/08/2017
Starting in 1997 under the Tax Payer Relief Act passed by the U.S. Congress and signed by former President Bill Clinton. Investors were allowed to invest their IRA (Individual Retirement Account) dollars in gold, silver, platinum and palladium.
The ability to invest in a variety of precious metals instead of just mutual funds, stocks and bonds provided a larger variety of choice to investors. Those concerned with the volatility and lack of predictability of the stock market may want to look into gold IRAs to receive the same tax favorable benefits for their retirement savings as those investing traditional IRA's in more traditional asset classes.
Compare Reviews for Top Gold IRA Companies

Lear Capital
Read 892 Reviews

Lear Capital is an online market that buys and sells coins made from precious metals. The company visits clients in their homes or businesses to assess the values of, and potentially purchase, large coin collections.

The Hartford Gold Group
Read 184 Reviews

The Hartford Gold Group (HGG) helps clients invest in hard currency. With up-to-date resources about the value of precious metals and IRAs, HGG makes it easy to start investing in gold, silver and platinum.

Noble Gold Investments
Read 44 Reviews

Noble Gold is a trusted gold IRA expert, offering a wide variety of precious metals. At Noble Gold, we pride ourselves in being able to provide the best advice to our customers when it comes to securing their financial future.

Orion Metal Exchange
Read 24 Reviews

Orion Metal Exchange gives clients the option to add precious metals to their retirement savings. They offer free storage and have accounts without any setup or transfer fees. They can also help with home storage options.

Patriot Gold
Read 129 Reviews

Working with some of the largest firms in the US, Patriot Gold offers pricing for gold, silver and platinum for retail investors & individual clients. They offer Investor Direct Pricing and 30 years of experience and knowledge.

Birch Gold Group
Read 49 Reviews

Birch Gold Group specializes in precious metal IRAs. Based in California, it offers palladium, platinum, silver and gold bullion, proofs, bars and rounds for investors wanting to diversify their portfolios.

Advantage Gold
Read 43 Reviews

Advantage Gold specializes in precious metal sales and full-service IRA investing via transparent pricing. We take pride in the educational opportunities we provide each client as well as our top notch customer service team.

Red Rock Secured
Read 12 Reviews

Red Rock Secured specializes in home delivery and self-directed IRAs that include precious metals. The broker offers a variety of investment options. It has been in business since 2009 and is headquartered in California.

APMEX
Read 21 Reviews

In addition to selling precious metal products, AMPEX purchases gold, silver, platinum and palladium sent to them through the mail. The company ships orders within one business day when clients pay with credit cards.

Goldco Precious Metals
Read 142 Reviews

Top-rated by leading consumer groups, Goldco helps protect your retirement savings by rolling over existing IRA, 401(k) or other qualified accounts to a Gold IRA. You can protect your wealth and secure your retirement—call today.
Thank you, you have successfully subscribed to our newsletter!
Enjoy reading our tips and recommendations.
We value your privacy. Unsubscribe easily.
What features matter when choosing a gold IRA?
Transparent transactions
As with any transaction that involves money changing hands, consumers should choose companies that complete such transactions in a trustworthy and transparent way. One way to gauge this is to request references from reputable brands and/or spend time reading online reviews from their customers.
Up-to-date values: The market value of gold, silver, metal and mining companies will fluctuate on a regular basis, which means that posted sales prices need to be updated frequently.
Detailed receipts: Detailed receipts are necessary to prove or disprove the true value of any precious metals that have been sold or purchased, especially at the date and time of purchase given the variable.
As-new stock
When stock changes hands it can become damaged and less valuable.
Physical condition: Non-reputable brokers will buy damaged metals and resell them at the price of pristine stock, so check the product before purchasing.
Exact weight: Bullion is valued on its weight, so scratched or damaged bars or coins are less valuable than they would be in as-new condition. Only accept the stock if it weighs what the manufacturer intended.
Purity of coins: Rare and collectible coins offer unique investment opportunities, but their worth and legitimacy must be checked. The IRS has specific requirements for what types of bullion are acceptable to be held in a GOLD IRA and a preference for rounds over bars.
Storage options
The IRS requires that all Gold IRA holders store their bullion with a custodian or trustee. Most brokerage companies have partnered with professional storage facilities and offer storage services to their clients.
Affiliate storage: Many precious metal brokers are affiliated with a trusted and professional storage company.
Storage included with account: Some companies provide free storage for a period of time when you open an account.
IRA rollover
An IRA rollover allows investors to move their retirement savings from a 401k or profit-sharing plan into one investment account. This is called an Individual Retirement Account.
Tax-free: Brokers that facilitate rollovers can do it so that your initial investments remain tax-free.
No fees: Most brokers offer no-fee rollovers, so ask if you aren't sure of their rules.
Ease of use: Investment professionals can make rollovers very simple, quick and easy.
Range of stock
Not every investor wants to purchase the same stock or invest in the same companies, which is why it is important to find the range that speaks to your interests.
Full range of precious metals: The full range includes gold, silver, platinum and palladium.
Rare and collectible coins: The IRS has limitations on what types of mintage (who produces the rounds or bars) an IRA investor may hold in their Gold IRA. There is an overall preference for rounds over bars due to the lower probability of forgery in rounds compared with bars.
Rare and collectible coins: Antique coins are valuable not only for their material but their antiquity. Newer coins are valued in weight as well as their potential historical value.
Company investment options: You may wish to invest in mining operations instead of bullion or coins, but not every brokerage company features these.
Personalized investment advice
If an investor is looking to have a Gold IRA, it is often advisable, especially for new investors, to seek out a professional investment advisor and/or an accountant.
Assigned advisor: An assigned investment advisor will familiarize him or herself with your existing portfolio or finances to provide personal advice.
Dedicated advice line: Telephone lines or email accounts dedicated to advising account holders make it easier to contact a professional any time of the day or week.
Personal account: A personalized account with your brokerage company means that your information is all in one place, updated regularly and available for advisors to help you with questions or decision-making.
Remain Focused: Many financial advisors and accountants are against gold and precious metal investing as they do not understand it or appreciate its relative historical value in human society throughout time. Be wary of financial advisors or accountants who are not knowledgeable about gold investing or seem exceedingly negative on this investment. If these advisors are losing fees due to your IRA rollover or new account creation in a Gold IRA account, be especially wary of their advice against doing so if it is the direction you would like to go.
What types of precious metals do brokers focus on?
Gold
Gold is the most popular investment when it comes to precious metals. For this reason, some brokers focus only on gold stock.
Gold and silver
Gold- and silver-focused brokers are concerned only with the two metals, most likely to attract new investors. Gold and silver are tangible, plentiful resources that people feel good about investing in.
Bullion Stock
Bullion brokers may deal in a range of precious metals, but they do so only in bullion form. Bullion metals are crafted into pure bars or coins with specific weight.
Collectible Coins
Collectible coins are a specific and popular form of bullion because they are beautiful, sometimes rare and may even rise in value over time more than raw bars of gold, silver or other precious metals. Investing in numismatic coins can result in higher entry costs and questionable long term value. Be wary of these risks and do your research before investing in these.
What types of investors choose a gold IRA?
Savers
People, either employed or not, in a position to save money. These could be stay-at-home parents or young people still living at home, as well as the fiscally conservative.
Savers plus income generators
Employed people with disposable income to put into a savings account. These people either have investments started already, or are looking to begin investing.
Retirees
People that are no longer working for their income. They will have a pension, retirement fund and possibly an IRA.
Seasoned Investors
People that already possess a successful investment portfolio and are looking for another way to diversify.
Skeptics
People that are highly skeptical of the mutual fund, stock and bond markets or are concerned about central banking or political policies and actions that can affect their wealth.
Expert reviews for gold IRAs

Noble Gold Investments is a gold and precious metal brokerage firm based in California that specializes in purchases of gold, silver, platinum and paladium as well as rollover IRA accounts. They can facilitate your purchase of precious metals, and they also maintain and administer Gold IRA accounts.
Read More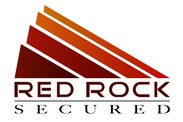 Red Rock Secured is a brokerage firm specializing in precious metals. The company is headquartered in Marina Del Rey, California and was founded in 2009.
Read More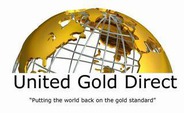 Based in Westlake Village, California, United Gold Direct is a team of expert precious metal asset managers and gold dealers. Specialists at this company deal with various retirement investments and precious metal options. Managers at this company have 25 years of experience in the industry.
Competitive and transparent pricing: At United Gold Direct, all shipping and insurance fees are included at the beginning of the investment purchase with no hidden expenses. The company is also dedicated to providing the best quality service and products for an affordable price.
Reliable shipping: Physical orders are shipped via a registered and insured service by the U.S. Post Office. Packages will be tracked and signed for at every step of the journey, including point of delivery.
Coins for purchase: Special gold and silver coins are available through United Gold Direct, which can add value to the bullion over time.
Fully-vetted precious metals: Every precious metal that is purchased or sold through UGD has been thoroughly inspected by knowledgeable, experienced staff to ensure its value.
Storage options: Purchasers can choose to have their gold and silver delivered to their door or have it shipped to affiliated company Delaware Depository for safekeeping.
Best for: Good for savers because the focus of the company is to provide high-value products plus storage, making the transaction quick and easy for those unused to investing.

Capital Gold Group launch in 2005 and has since completed over one billion dollars of transactions. It's a precious metals IRA company that offers investors gold, silver and other precious metals. The company is headquartered in California and serves customers across the United States.

American Bullion is dedicated to providing a diverse set of options when it comes to precious metal investment. Experts at this company specialize in gold and silver IRAs, including special collector's coins in each type of metal.
Read More

My Private Bullion concentrates on educating savers about their options when it comes to precious metals. The company believes in a diversified investment portfolio that includes gold, silver, platinum, palladium, bullion and coins. Staff have over 20 years of experience in the industry.
Read More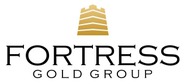 The Fortress Gold Group is a precious metal brokerage company that believes investors should be engaged with their investments. The company allows clients to invest their IRAs or buy gold, silver and platinum coins.
Read More
Disclaimer
Information in this guide is general in nature and is intended for informational purposes only; it is not legal, health, investment or tax advice. ConsumerAffairs.com makes no representation as to the accuracy of the information provided and assumes no liability for any damages or loss arising from its use.
Compare Reviews for Top Gold IRA Companies

JM Bullion
Read 12 Reviews

JM Bullion is a precious metals dealer that helps protect investments by offering free, fully insured shipping options and a website with 256-bit SSL encryption.

American Bullion
Read Reviews

American Bullion offers detailed information on precious metals' investment and IRAs. Investment professionals will handle the bulk of the paperwork and make all account transfers and purchases as simple as possible.

Fortress Gold Group
Read Reviews

Fortress Gold Group is a precious metals brokerage company that is endorsed by Ed Moy, the former Director of the United States Mint. Clients can request Moy's investment guide through the Fortress Gold Group website.

Kitco
Read Reviews

Kitco is a company that offers precious metal refining services, as well as precious metal products. Its Kcast mobile app provides streaming market information about exchange rates, gold prices and precious metal trends.

Monex Gold
Read 9 Reviews

Monex is a precious metal dealer that has been in business for over 40 years. Services offered by the company include live precious metal prices and investor education. The website offers a wide range of coins for sale.

My Private Bullion
Read Reviews

Through My Private Bullion, investors can rollover their existing IRA into a Gold IRA through a 3-step process. A range of metals are available for purchase and new clients may be eligible to receive a free 24K gold coin.

Capital Gold Group
Read 18 Reviews

Capital Gold Group sells precious metals and offers precious-metals IRAs. Each Investor can choose to have the company store their investment or to store the metals in their own home. The company has been in business since 2005.

United Gold Direct
Read Expert Review

United Gold Direct brokers investment purchases of gold and silver and will deliver them straight to your door upon request. Storage and custodial fees are waived for the first year, and 401k rollover is tax-exempt.