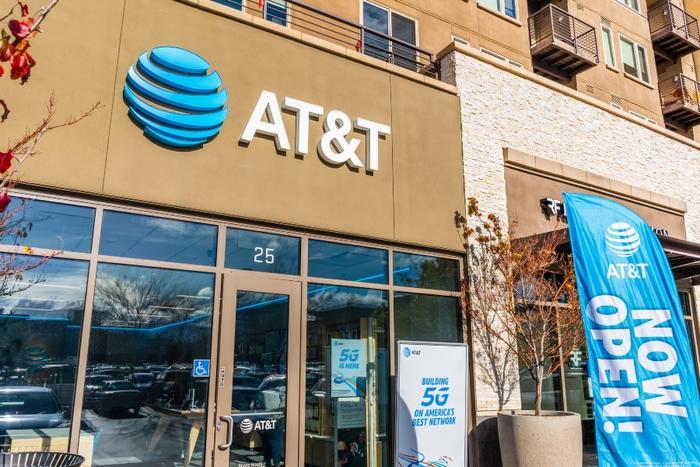 Big Tech's hunting season for new customers is officially in full swing. And with the Apples and Googles of the world going after consumers, they're making lots of promises that their deals are the sweetest. As ConsumerAffairs reviewers have found out, those enticements often wind up being empty promises loaded with conditions and plenty of strings attached. 
By and large, AT&T gets good reviews on ConsumerAffairs. However, some of the carrier's customers have encountered specific problems regarding sales promotions. 
Keep an eye out for the small print
A mother-daughter team from Kentucky recently told ConsumerAffairs that they felt they were swayed by an AT&T ad that offered a free iPhone with a trade-in. They were already AT&T contract holders and, based on positive experiences they had in the past, thought the promotion was worth pursuing. But when they went to an AT&T store, that sweet iPhone deal went sour quickly.
"Joy" said she first became aware of the promotion when she clicked "upgrade" in her AT&T account on the company's website. What she saw was this headline: "$0 w/ Trade. Apple iPhone 13 Pro." A rate of "$27.70/mo." was crossed out and followed by "As low as" in small type, with "$0.00/mo." in much larger, bolder type. That was followed by more small-type words that stated "with eligible trade-in. Requires 0% APR 36-mo. Agmt [agreement] and svc [service]. Well-qual[ified] customers only. See price details."
She admitted that the graphic indeed said "with eligible trade-in" and assumed she and AT&T were in sync because the offer showed a photo of her current phone. "ATT knows what phone I have, so I assumed mine was eligible," she said.
Sheila -- Joy's mom and a member of the family's plan -- thinks if AT&T had tried another angle on the incentive, she would have felt a lot less disappointed. "If they said it would cost me $300 to get a new phone instead of saying they would only give me $300 for my [current] phone, I could've lived with that."
In response, an AT&T spokesperson had this to say regarding the issues Joy and Sheila had: "We have multiple trade-in promotions, and the offer details for each are defined on our website and made available at the time of purchase. The amount of money a customer is credited for an eligible trade-in depends on the type and condition of the device."
Other AT&T reviewers chime in
Sheila and Joy aren't alone in their experience with an AT&T promotion. Other ConsumerAffairs reviewers aren't shy about sharing their own stories.
"They lied to me that if I trade in my phone for a new iPhone 12 Pro that I will get $700 off and I should only pay $400 remaining and can pay it off after 3 months," wrote Manjula in their review. "Now they are telling me if I want to pay off my phone I should pay $1,000. Fraud. Don't fall for it."
Several ConsumerAffairs AT&T reviewers pointed out that their issues took forever to resolve, and many started at the store level. When Carolina and her husband tried to take advantage of a "buy one, get one" promotion, the salesperson allegedly told them that the initial bill would not reflect the correct cost of the promotion and that it would take "a couple of billing cycles" before they would see the corrected charges. 
Carolina said months passed, and bills started to arrive showing that they were charged for two new phones instead of one. "We kept calling and calling, we kept visiting the store, and [the store's reps] kept saying 'just to wait' for the charges to adjust eventually on our bill."
Fast forward a year, several phone calls to AT&T Customer Care and the store manager, and assurances that the issue would be resolved, Carolina got an unexpected -- and final -- blow. 
"[The store manager] had the audacity to tell us that he acknowledged that they owed us $750, but that this issue was 'over 12 months old' and because of that small detail, THAT was the reason why they were not going to refund us what was owed to us. ... This is a scam and fraud by AT&T. To drag the issue long enough to make sure customers don't get refunded what is owed to them," she said.
How can consumers resolve their problems with a company?
ConsumerAffairs reached out to Dr. Eunkyu Lee, Associate Dean for Global Initiatives and Professor of Marketing at Syracuse University, to get his take on promotion deals. He advised consumers to pay close attention and "think about if a deal is worth the effort." 
As for AT&T, Lee said if complaints continue to snowball, consumers are likely to take their business elsewhere. "Companies need to think twice about desensitizing consumers further," he said.
As evidenced by ConsumerAffairs reviews, frustrated AT&T customers have gone to the mat to try to get their issues resolved. Some were fortunate, but many weren't. Lee said raising concerns on social media can be effective because there is a built-in support group of other consumers who might be able to empathize and raise the volume of your concern.
"If [a consumer] believes [a promotion] is deceptive, they can make their voice heard and the company might try to resolve the issue in a positive way," Lee said.
Looking at AT&T's Facebook page, Lee may be onto something. As an example, ConsumerAffairs found that one post of a disgruntled AT&T customer produced 2,600 comments and 46 shares -- enough that an AT&T representative stepped in. 
"That's not the experience we want you to have. Please meet us in a PM [private message], so we can talk things out," the representative commented. And, to the company's credit, that kind of proactive "let's fix this" response was consistent with almost all of the complaints AT&T customers posted on Facebook.
In its comments to ConsumerAffairs, AT&T also suggested that "customers who have questions can contact us at 1-800-288-2020."