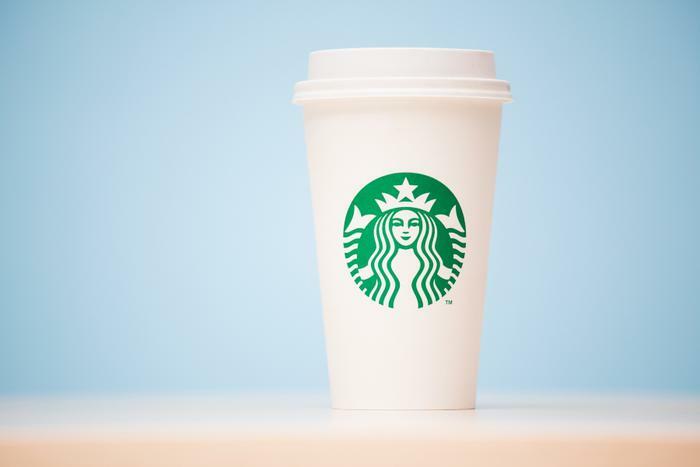 Last year, Starbucks told customers it was banning the use of personal cups in its stores in an effort to stop the spread of the coronavirus. Now, a new trial taking place in Seattle is bringing back reusable cups in another form. 
The company announced on Tuesday that five stores will participate in an eco-friendly initiative that will allow customers to pay an extra dollar to order a drink with a store-provided reusable cup. After drinking their beverage, customers can return the cup to the store via a contactless kiosk or to a local service called Ridwell and get their dollar back, plus an additional 10 Starbucks rewards points.
Starbucks is partnering with reuse system operator and service provider GO Box to sanitize the returned cups and help achieve the company's goal of cutting down on waste. 
"Reducing waste through reuse is an important way to support a transition to a more circular economy," said GO Box CEO Jocelyn Gaudi Quarrell. "We're thrilled to be partnered with Starbucks to ensure the Borrow A Cup program is a safe and sustainable choice for your favorite beverage."
Setting sustainable goals
Starbucks set some lofty sustainability goals just before the pandemic began that focused on reducing carbon emissions, water consumption, and waste sent to landfills by 50% by 2030. The chain also hoped to introduce a more environmentally friendly menu, shift away from single-use plastic packaging, and invest in better agricultural and environmental practices, among other goals. 
"Sustainability has been at Starbucks core since the beginning and consistent with our belief that we can build a great business that scales for good," said CEO Kevin Johnson at the time.