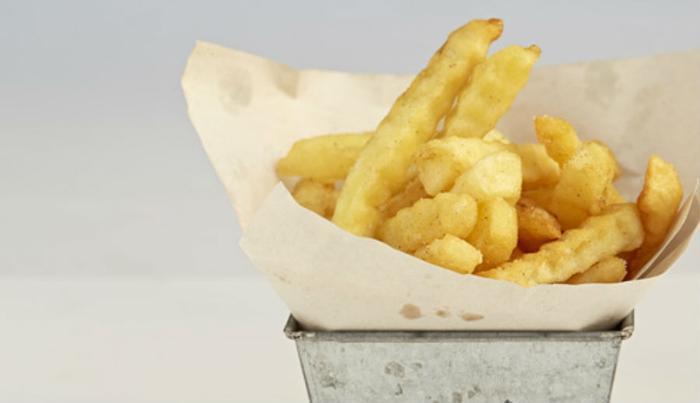 An environmental group has released a study suggesting fast food consumers have more than calories to worry about when they order burgers and fries.
The peer-reviewed study, released by the Silent Spring Institute, claims the greaseproof packaging that holds some fast food products may contain potentially harmful fluorinated chemicals that can end up in the food.
The researchers say they tested more than 400 samples collected from 17 fast food chains. They inspected paper wrappers, paperboard, and drink cups.
It was all analyzed for a class of chemicals called PFASs (per- and polyfluoroalkyl substances), also going by the name PFCs.
The environmental group maintains that these highly fluorinated chemicals are widely used in a variety of nonstick, stain-resistant, and waterproof products. They show up in carpeting, cookware, and outdoor apparel, but also in food packaging.
Linked to health problems
Laurel Schaider, an environmental chemist at Silent Spring Institute and the study's lead author, says the chemicals have been linked to health problems, so it is only natural that they be examined.
"Exposure to some PFASs has been associated with cancer, thyroid disease, immune suppression, low birth weight, and decreased fertility," Schaider said. "Children are especially at risk for health effects because their developing bodies are more vulnerable to toxic chemicals."
The issue is of heightened concern, she says, because approximately one third of American children eat fast food every day.
The study looked for evidence of fluorine, a marker of PFASs. The researchers say they found traces of fluorine in nearly half of the paper burger wrappers and pastry bags they analyzed and in around 20% of cardboard food boxes, such as containers for French fries and pizza.
Tex-Mex food the worst offender
The worst offenders, they say, were Tex-Mex food packaging and dessert and bread wrappers. They were most likely to contain more fluorine than other categories of food packaging.
In 2011, after the Food and Drug Administration conducted a review of packaging materials, several manufacturers voluntarily agreed to stop using the compounds in their food packaging products.
The researchers point out the presence of elements of fluorine in fast food packaging may not be the direct fault of the manufacturers. Rather, they say it may have entered the system from the use of recycled materials.
The good news, the researchers say, is manufacturers have other options. They say there are plenty of materials that don't contain fluorine that can be used to package fast food.