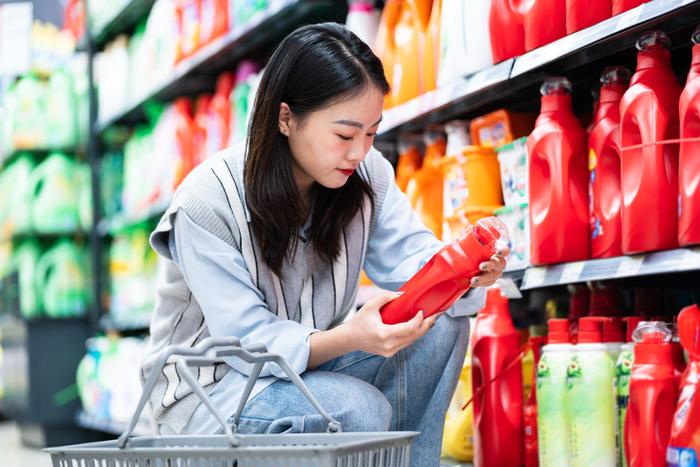 The original article has been updated to clarify that New York's Department of Environmental Conservation has not banned specific detergents, only that new regulations will hold them to a tougher standard.
An environmental advocacy group says New York state regulators will take a closer look at several popular laundry detergents, citing a new state regulation limiting the presence of a chemical believed to be a  human carcinogen.
However, an industry group representing detergent manufacturers tells ConsumerAffairs that there has been no ban and none is expected because major manufacturers currently meet the new standard.
"It is important to highlight that 1,4-dioxane is not an ingredient in detergents and cleaning products, but rather a by-product of the manufacturing processes, present at very low trace levels," the American Cleaning Institute said in a statement. "Additionally, according to a 2020 determination by the U.S. Environmental Protection Agency (EPA), "certain consumer products containing the by-product 1,4-dioxane do not present an unreasonable risk of injury to human health or the environment."
In a press release, the group Ingredients Matter said tests showed several popular detergents all contained more than 3 parts per million (PPM) of the chemical 1,4-dioxane. The group said New York law limits the chemical in laundry detergents to 2 PPM.
The consumer watchdog group said it tested many different brands of detergent last year and found most contained some level of 1,4-dioxane, including plant-based products.
ACI cites what it calls "misleading information" about test results of 1,4-dioxane conducted by the third-party lab several months ago. To date, the group says no products have been banned.
"These products were analyzed months before the (New York) law went into effect and do not reflect the recent changes made by the manufacturers," ACI said.
What is 1,4-dioxane?
The National Institutes of Health (NIH) has issued a health advisory on 1,4-dioxane, saying it can enter the body when people breathe air or consume water or food contaminated with it.
"People can also be exposed following contact with cosmetics, shampoo, or bubble bath that contain certain ingredients in which 1,4-dioxane may be a contaminant," the advisory notes. "1,4-Dioxane does not remain in the body because it breaks down into chemicals that are removed quickly."
The Environmental Protection Agency (EPA) has classified 1,4-dioxane as a probable human carcinogen. Whether New York or any other state acts, at this point, is not known. So far, none have.
The California Department of Toxic Substances Control (DTSC) describes 1,4 dioxane as "highly mobile and persistent in water and is not removed by most standard forms of wastewater and drinking water treatment."
The agency said it is concerned about the potential adverse impacts on Californians from exposure to 1,4-dioxane, especially children.