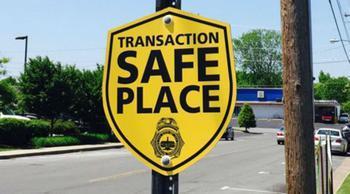 Buying or selling items on Craigslist comes with all the risks that one might associate with meeting a complete stranger. It's recommended that users have their Craigslist transactions in a public setting, but still, many trusting individuals choose to have buyers over to their homes.
There are countless stories of Craigslist transactions gone wrong, and many have been made worse by the fact that home addresses were given. Now, a new feature on an app called Quilo may make the site a little safer when it comes to buying and selling items.
Quilo, an officially licensed Craigslist app for iOS, has added a new feature called Safe Meeting Places. The app will now enable users to find the closest police station safe zone or coffee shop where conducting their transaction would be safe.
Ten closest safe places
The addition of Safe Meeting Places, which shows users the closest ten safe meeting locations, is an effort to protect Craigslist users from scammers and criminals.
"Craigslist is a great place to buy things but there's always a bit of apprehension when meeting a buyer or seller you found on the internet," said Phillip Lee, Product Manager for Qwilo, in a statement. "We built the Safe Meeting Places feature to make it easier for Craigslist users to find a safe public place where they can conduct their transactions without fear of violence or being scammed."
In addition to meeting in a safe location, Lee also recommends that users follow Craigslist's Safety Tips. Tips include telling a friend or family member where you're going, taking along your cell phone, having someone go with you, and trusting your instincts.
Qwilo is available on the App Store.