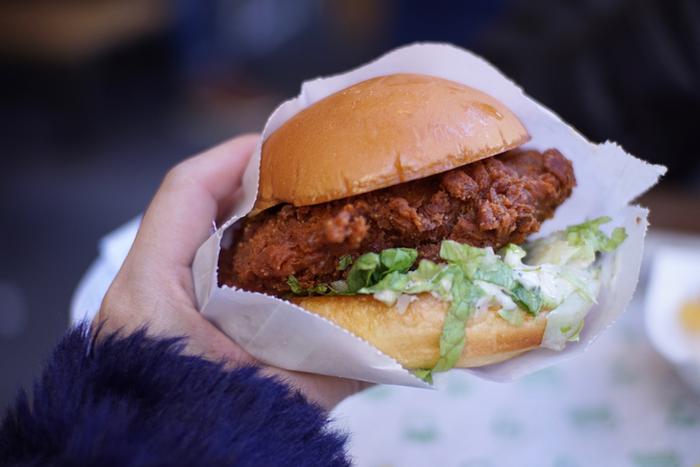 Fifty million Chick-fil-A app users will soon see a dramatic change in their One Awards program offers. Starting April 4, some rewards will now require more points that customers will have to amass to be able to cash in.
According to the company and other resources, a large waffle potato fries order will now cost 500 points, Chick-fil-A nuggets and a two-piece Chick-n-Strips 600 points, a sausage biscuit 700 points, 5-piece grilled nuggets 800 points, a bowl of chicken noodle soup 1,200 points, and a meal (entree, side, and a drink) 2,500 points.
Breaking those points into hard dollars spent – 10 points per dollar for Basic members – means that you would have to spend $50 to get a large waffle potato fries. For people who spend more, they can get bumped up to the chain's Silver, Red, or Signature levels which gives them more points per dollar spent.
But one Chick-fil-A watcher -- Robert DellaFave of ValueSleuths -- says this is an about-face for the company which until now has taken a hard stance against promotions and offers.
"I believe whenever a company announces that point redemptions are going to up, despite the addition of new rewards and promotions, it's a net negative for customers," he told ConsumerAffairs.
"Chick-fil-A's One already had one of the lowest cash back rates of any loyalty program, and to know that the ROI is only going to get worse is disappointing."
Fast food chains looking for a win-win
The chicken chain isn't alone in making customers collect more points. Starbucks, Chipotle, Panera, and Dunkin' have also tweaked theirs too in recent months.
And while this whole shift may seem like a win that only the restaurant chains will get to enjoy, consumers get a little benefit in joining a loyalty program as well. According to the latest Restaurant Friction Index, the prices that loyalty program members see when ordering through an app are 3.8% lower than people who aren't in a loyalty program.
Fast food lovers can expect more loyalty programs to also change their points systems, not to mention push customers towards their apps, a place where a restaurant can collect a ton of personal data to keep its carrot-and-stick affair going.
Chick-fil-A benefits you may not know about 
There are people who thrive on things like little-known deals that restaurants don't promote. For example, the Krazy Koupon Lady recently looked under Chick-fil-A's rug of points to see if there were any secrets that she could divulge. And that she did!
She found a long list of "hacks" in a "secret menu" that Chick-fil-A customers could benefit from if they simply add some things together. For example, this grilled chicken sandwich hack:
First, order a grilled chicken sandwich, then...
Substitute the standard bun for the multigrain brioche bun

Substitute the grilled chicken patty for the sliced grilled chicken

Add lettuce

Add tomato

Add bacon (if you want to save $1.10, leave it off, but I wouldn't)

Ask for two packets of Garden Herb Ranch

Add the ranch to the inside of both buns

Substitute the standard bun for the multigrain brioche bun
And that's not her only chicken sandwich hack.
"Instead of ordering two separate sandwiches (which would cost you around $10.58), order 4-piece Chicken Strips and two sets of buns for about $8.85! Maybe if you ask nicely, they'll give you a couple of pickles, too," she said. "You're essentially getting the same amount of chicken for 16.3% off and saving $1.73 at the same time."