Compare Reviews for Tax Relief Services
Tax relief companies help taxpayers who struggle to or cannot pay their taxes. Individuals who work with a tax relief companies or tax clinics can save a significant amount of money and gain confidence by solving their tax problems.
While these companies' processes vary in strategy, they all work to reduce the financial burden on a taxpayer. Tax relief companies often assist consumers by helping reduce the level of tax debt, stopping wage garnishments, walking customers through audits and reaching a tax relief agreement with the IRS.
Top 10 Best Rated Tax Relief

Larson Tax Relief
Read 162 Reviews

Since 2005, Larson Tax Relief has helped thousands of tax relief cases representing clients in all 50 states. The Larson team can help with business, personal, state or IRS tax issues.

Attorney's Tax Relief
Read 65 Reviews

With years of experience representing clients across the Nation, Attorney's Tax Relief provides IRS debt relief through a manageable and streamlined process. Attorney's Tax Relief offers tax resolution you've been looking for.

Fortress Financial Services, Inc.
Read 55 Reviews

Fortress Financial Services works for you to resolve tax issues. They help protect your wages and assets from enforcement, help you with your back taxes and more. Each case is handled by a licensed attorney.

Community Tax
Read 341 Reviews

Community Tax is a reliable company dedicated to tax relief and resolution services for consumers. Based in Chicago, IL, the company also helps clients with tax preparation and book keeping services to its customers.

The Tax Resolvers
Read 43 Reviews

Tax Resolvers are experts in helping consumers work out an agreement with the IRS. They have a four step process including consultation, investigation, resolution and completion. The company strives for the best results.

Tax Group Center
Read 49 Reviews

Tax Group Center is a California-based tax service. It works primarily with individuals and businesses who are experiencing tax problems with the IRS or their state tax authority, and offers 24/7 services and free consultations.

Instant Tax Solutions
Read Reviews

Instant Tax Solutions works to legally reduce tax debt and its expertise covers everything from tax liens to wage garnishments and more.

Wall & Associates
Read 57 Reviews

Wall & Associates are tax professionals who want to help reduce your tax debt. They offer around-the-clock customer service and have ample experience handling issues such as seizures, wage garnishments, and liens.

Victory Tax Solutions
Read 27 Reviews

Victory Tax Solutions helps consumers in all 50 states with federal and state taxes. The company's team of tax attorneys and CPAs works to find the best solution for each client's situation. Free consultations are available.

Tax Tiger
Read 11 Reviews

Tax Tiger has been helping businesses and individuals with their tax debt since 2002. The company's services are affordable, and they work quickly to reduce your debt, stop liens or wage garnishments, and get you back on track.
Thank you, you have successfully subscribed to our newsletter!
Enjoy reading our tips and recommendations.
Unsubscribe easily whenever you want

Andrew Poulos
Tax Relief Contributing Editor
View Profile
Andrew G. Poulos, EA, ABA, ATP, is principal of Poulos Accounting & Consulting, Inc. in Atlanta, GA where he works with individual and business tax clients and represents clients before the IRS and state labor agencies. A self-made entrepreneur and real estate investor, Andrew is an author, national speaker and nationally syndicated tax software expert.
Important features for tax services and tax software
Credentials
The official credentials of a tax relief company can reveal a lot about its reputation and its success rate.
Generally certified staff: In order to represent a consumer to the IRS, a company must have a properly licensed staff member on board, such as a licensed attorney, a Certified Public Accountant (CPA) or an enrolled agent.
Specialized staff: Enrolled agents (EAs), (CPAs) and tax attorneys are the only tax professionals who have been licensed, and therefore the only tax professionals who can practice before the IRS. Any reputable tax relief company will have EAs, CPAs and/or tax attorneys on staff who can legally represent you before the IRS.
No licensed staff: Some companies offering tax relief have no properly licensed staff on board, which means they are legally unable to represent taxpayers to the IRS. They are therefore completely ineffective because they will not be able to legally represent a taxpayer with tax debt issues.
Reputation
Tax relief companies can have a range of reputations among taxpayers, often based on their success rates and customer service practices.
Consumer-reviewed: There are many websites offering firsthand customer reviews of tax relief companies and consumers' experience using them.
Calculated ratings: Several business evaluation companies have algorithms that take into account factors like customer reviews and company success rates to give tax relief companies calculated ratings, which are good indicators of a company's reputation and likelihood of success.
Unreviewed: Some tax relief companies have little to no documented reviews or ratings, which makes it difficult for prospective customers to judge their previous levels of success or failure.
Tax relief strategy
There are several ways tax relief companies attempt to sell their services to prospective consumers.
Direct consumer contact: Some tax relief companies pursue business by contacting customers directly, often based on lists of liens filed with each individual county.
Traditional advertising: Many tax relief companies adhere to traditional and ethical advertising practices to draw customers, such as placing ads in relevant newspapers or print publications, or optimizing web content to appear in search engine results.
Advertising guarantees: One tactic some tax relief companies use to draw clients is guaranteeing successful tax relief, which should make consumers wary because it's impossible to make guarantees about tax relief without first making an official agreement with the IRS.
Fees
Tax relief companies ask for fees for their service, and the manner in which they calculate and obtain these fees varies from company to company.
Time-based fees: Time-based fees are charged by tax relief companies based on the time it will take them to handle a consumer's case.
Debt-based fees: Some companies charge their fees based on the amount of tax debt a person owes to the government.
Upfront fees: Some tax relief companies ask their customers to pay flat fees for their services upfront before starting the tax relief process.
Customer interaction
Tax relief companies often have many people on staff working to bring customers relief from their tax debt, and some companies vary based on which employees interact directly with customers.
Interaction with salespeople: Some companies use sales people to interact with customers, initially assess their case, and offer potential consumers a deal before beginning work on their case.
Interaction with tax experts: Many tax relief companies pair potential customers and paying customers with licensed tax experts who can assess their debt situation with knowledge and offer them specialized tax advice.
Interaction with various employees: When bringing in customers, some tax relief companies allow salespeople to handle the initial transaction, while the follow-up communication is handled by a more specialized tax expert.
Contract options
Many tax relief companies vary from one another based on whether they require a customer to sign a contract to work with them or not.
No contract: Some tax relief companies do not require customers to sign any paperwork to work with them, allowing them to start and stop work at their own discretion.
Contract-based work: There are tax relief companies that require customers to sign a contract before they take their case, requiring them to pay them a certain amount of money and complete work with that company.
Fee agreement work: Some tax relief companies only require customers to sign paperwork to agree on an upfront fee, but does not require them to complete the work with the company, should they decide not to.
What are different types of tax relief companies?
Traditional tax relief company
A traditional tax relief company has licensed tax professionals on staff - CPAs, attorneys and Enrolled Agents - who can help consumers settle their tax debt. Traditional tax relief companies are the most qualified to successfully manage a tax settlement case with the government.
Low-income taxpayer clinics
Low-income taxpayer clinics are companies geared towards people who make below a certain amount of income. They are free or low-cost services to help low-income consumers get out of tax debt.
Unverified tax relief companies
Due to the economic climate, there are many new tax relief companies cropping up each year, and many are untested and unverified by consumers and the IRS. Year after year, many new or unverified companies are proven to have no licensed financial experts on staff.
People who can use tax software
Individuals with garnished wages
Individuals with garnished wages have all or part of their paychecks sent immediately to the government in order to pay off a tax debt. These people often have other financial obligations on their plate which prohibit them from meeting their tax repayment goals, and having wages garnished can severely disrupt a healthy and normal lifestyle.
Individuals with a federal tax lien or levy
The federal government may place a lien on peoples' assets when they have not paid a tax debt. Federal tax liens can have damaging consequences like ruined credit. Federal tax levies occur when the government actually seizes property or taxes to repay a tax debt.
Innocent spouses
Innocent spouses are individuals who have filed a joint tax return with someone who has incurred a tax penalty and are thus liable, despite being innocent of any wrongdoing. Innocent spouses can use tax relief companies to help them avoid paying hefty penalties they did not earn and cannot afford.
Business owners with back payroll taxes
Some tax relief companies work with owners of businesses who owe taxes to the government but cannot pay them. Many of these business owners are at the helm of companies struggling to stay financially solvent.
Expert reviews for tax software

Community Tax is a company focused on tax relief staffed by tax attorneys and bankers. The company focuses on a two step process to resolve tax issues.
Nominal fees: Community Tax touts their fee policy for tax relief customers. The company first analyzes the customer's debt situation, then comes up with a tailored plan and fee suited to the situation, so clients needn't pay a large upfront fee for services. The fee is refundable if Community Tax can't help the customer.
Online learning center: The Community Tax website offers a learning center where customers and potential customers can visit to learn about tax relief, debt and more.
All flat rates: In addition to no fee upfront, Community Tax charges only flat rates for work and never tacks on additional fees for extra services.
Convenience: Community Tax provides tax and IRS help to people who live all over the country, so the service is convenient to use no matter where a customer lives.
Online presence: With Facebook, Twitter, and LinkedIn pages, Community Tax has an extensive and helpful online web and social media presence.
Best for: Individuals with garnished wages, individuals with a federal tax lien or levy and innocent spouses.
Read 341 Reviews

Wall & Associates is one of the country's oldest debt relief companies. The company is headquartered in Fairfax, VA.
Customer service options: Wall & Associates offers customers a variety of customer service options, including live online chat and a toll-free phone number with representatives to provide help 24 hours a day, 7 days a week.
Free consultation offered: Customers interested in tax relief can receive a free 30-minute consultation from tax experts at Wall & Associates.
Varied services: Wall & Associates handles a variety of tax relief cases, including liens and levies, garnishments, seizures, penalties and more.
Experience handling tax debt: Wall & Associates has been in business since 1982, which means they have a good deal of experience and an established track record for getting people out of tax debt.
Certified experts on staff: The company has CPAs and Enrolled Agents on staff to handle client cases, so they are properly certified to handle tax debt with the IRS.
Best for: Individuals with garnished wages, individuals with a federal tax lien or levy, innocent spouses and business owners with back payroll taxes.
Read 57 Reviews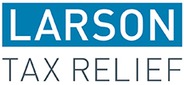 Founded in 2005, Larson Tax Relief represents clients in all 50 states. They specialize in helping businesses and individuals who are behind on their taxes and/or who have past-due tax filings and returns at both the state and federal level.
Spectrum of clients: Larson Tax Relief helps all types of clients, including small businesses, large businesses, individuals, religious organizations and nonprofit organizations.
Emergency tax relief: Larson Tax Relief works fast to get their clients immediate relief from collectors, garnished wages and levied accounts. They will then work on developing a long-term solution to make sure their clients have the breathing room they need to pay the amount they owe on their taxes.
Nationwide tax relief: Larson Tax Relief is headquartered in Colorado, but they represent clients in all 50 states. Find your local toll free number on their website.
Free consultation: Call Larson Tax Relief for a free consultation to find out how they can help you settle your federal or state tax problems.
Real-world experience: Many of Larson Tax Relief's attorneys have business experience, so they understand business taxes first-hand. Some are business owners, which gives them additional insight into understanding business taxes.
Best for: Larson Tax Relief is best for businesses and individuals who need tax relief.
Read 162 Reviews

Attorney's Tax Relief is based in Chicago and represents clients in all 50 states. They specialize in fighting for people who are facing problems with the IRS due to aggressive collections, an inability to make their monthly IRS payment, penalties and interest that are above and beyond what they can reasonably afford and/or who owe the IRS more than they can actually afford to pay.
Legal help in all 50 states: Attorney's Tax Relief is licensed with the Federal Tax Court, which means they can represent clients in any state, even though they are based in Chicago.
Tax specialization: Attorney's Tax Relief specializes in tax litigation, so they know the ins and outs of dealing with the IRS. Their areas of practice are tax fraud, taxation, criminal tax defense, IRS defense and offers in compromise.
Free consultations: If you aren't sure where to start with your tax litigation suit, call Attorney's Tax Relief for a free consultation. You aren't obligated to hire them after the consultation.
Blog: Read Attorney's Tax Relief blog for valuable information related to common tax challenges. The blog is updated regularly, so you can find up-to-date, relevant tax information there.
Resources: Attorney's Tax Relief website has a number of valuable resources available for free that can help anyone who is experiencing troubles with the IRS. Learn more about tax fraud, tax fraud defense, offers in compromise, levy releases and appeals.
Best for: Attorney's Tax Relief is best for individuals who need tax relief.
Read 65 Reviews

The Tax Resolvers is a traditional tax relief company that works with anyone who owes the IRS more than $10,000. Their staff includes enrolled agents, arbitrators, tax attorneys and CPAs.
Multiple solutions: The Tax Resolvers work to find the best solution for each individual client. They help customers with reduce their debt through tax penalty abatement, pay their debt down with an IRS installment program and/or eliminate their debt altogether with an offer in compromise.
Free consultation: Interested consumers can contact The Tax Resolvers or fill out an online request to have someone to contact them. The consultations are free and help consumers understand their options.
Services: The Tax Resolvers' staff help customers through a variety of services. They can help fight wage garnishments, resolve debt, file missing tax returns and explain customers' legal rights.
State taxes: In addition to helping with federal taxes, The Tax Resolvers can help those who owe back taxes to their state. The company has professionals who are knowledgeable about specific states' laws and policies.
Business taxes: The Tax Resolvers can assist business owners who have delinquent payroll taxes or sales taxes.
Best for: Individuals and business owners with more than $10,000 in state or federal tax debt.
Read 43 Reviews

Tax Group Center is a tax consulting service headquartered in San Francisco, California. It has been in business since 2009, and offers services to people and businesses in trouble with the IRS or state taxing authorities. It has an office in Calabasas, California and in Post Falls, Idaho and also consults with clients through its website.
IRS tax problems: Group Center specializes in IRS tax problems such as unified returns, unpaid payroll taxes, IRS penalties and interest, bank levies, tax liens, unpaid taxes, wage garnishment and IRS audits.
Tax solutions: In addition to IRS problems, Tax Group Center offers tax solutions like penalty abatement, offers in compromise, expiration of statutes, currently not collectible (CNC) accounts, installation agreement and bankruptcy.
Other services: Tax Group Center also offers tax preparation, bookkeeping, ETS services, Freedom of Information requests and more.
24/7 service: Tax Group Center offers services 24 hours a day, 7 days a week. You can contact them by phone, email, online chat or visit one of their office locations in California or Idaho.
Fast settlement: Tax Group Center's clients usually reach a settlement with the IRS or state taxing authority within about seven months.
Free consultations: The cost of Tax Group Center's services varies depending on what you need and how much work is involved, but the company offers a free consultation to help you determine if their services are right for you and how much it will cost you.
Best for: individuals and businesses with tax problems with the IRS or state taxing authorities.
Read 49 Reviews

First Eagle Partners specializes in state and federal tax resolution for individuals and businesses. They have over 25 years of experience, and anyone can call their toll free phone number for a free and confidential consultation.
Read 2 Reviews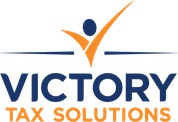 Victory Tax Solutions can help you if you're dealing with a lien, a bank levy or wage garnishments as the result of unpaid state and federal taxes. The company employs legal and accounting professionals to help people in all 50 states. It has been in business since 2012 and is headquartered in Ann Arbor, Michigan.
Read 27 Reviews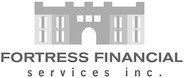 Fortress Financial Services offers tax resolution solutions to protect things like your bank account, business and personal assets and wages from levies, garnishments and seizures. They'll help you identify a solution that requires the lowest repayment or settlement amount.
Offers in compromise: Fortress Financial can help you settle with the IRS or state taxing authority for less than the full amount owed. They can help you prove things like doubt of collectability, or demonstrating you can't pay the amount owed in full, and doubt of liability, or establishing doubt as to whether the taxes should be owed.
Penalty abatements: Fortress Financial can help you establish "reasonable cause" so you can qualify for an Abatement of Penalties. Your lawyer will make sure the written request is correct and covers the necessary facts and persuasive legal arguments to obtain an Abatement of Penalties.
Installment agreements: Fortress Financial can help you reach a fair installment agreement with the IRS and make sure your agreement doesn't fall into default. They will make sure your monthly payments are ones you can easily afford.
Innocent spouse: Fortress Financial will work with individuals who qualify for Innocent Spouse Relief. They can help prove whether it's unfair to hold a spouse liable for back taxes.
Appeals: Fortress Financial has years of experience working with the IRS appeals system. They can help you file for the two main avenues of appeals: Collection Appeals Program (CAP) and Request for a Collection Due Process Hearing (CDP).
Best for: anyone who owes the IRS back taxes.
Read 55 Reviews

Based in Sunnyvale, California, Tax Relief USA specializes in tax relief for both individuals and small businesses. In addition to providing tax relief services, the company also files taxes and provides bookkeeping services.
Read More

Tax Defense Partners was founded in 1998 in order to resolve problems with the IRS and help customers find relief from back taxes. Tax Defense Partners represents individuals and businesses both small and large.
Read More

Tax Resolution Institute has more than 25 years of experience handling tax debt nationwide. The company is staffed with certified tax experts to help consumers with their tax relief.
Free consultation: Tax Resolution Institute offers customers looking for tax relief a free consultation about their problems with the IRS or back taxes.
Licensed tax experts: Everyone who handles cases at Tax Resolution Institute has official credentials for handling tax relief, as either tax attorneys or CPAs.
Tax resolution educators: The professionals at Tax Resolution Institute are experts at handling customers' tax problems. They're also tax relief educators, and they teach other tax professionals how to handle tax relief cases.
Unconditional guarantee: The company offers customers an unconditional guarantee if they're unhappy with the service they receive. Tax Resolution Institute will refund 100 percent of the fee to unsatisfied customers.
Easy accessibility: Customers can contact Tax Resolution Institute 24 hours per day via phone or their website, and the forms required for the initial consultation are available on the company's site, so people can get started at any time of day.
Best for: Individuals with garnished wages, individuals with a federal tax lien or levy,, innocent spouses and business owners with back payroll taxes.

US Tax Shield is a large national tax relief company. The company has offices throughout the country, including outposts in New York, San Francisco, Dallas, Chicago, Atlanta, Houston, and Los Angeles.
Read More

US Tax Solutions is a based in Hixson, Tennessee but offers tax relief for anyone in the United States.
Enrolled agents: US Tax Solutions is staffed by enrolled agents, so qualified specialists handle cases for people in need of debt relief.
Informative website: Their website contains a large amount of helpful information about tax debt, back taxes and what could happen to consumers who aren't able to pay off what they owe; the site explains wage levies instruct employers to withhold wages, bank levies instruct your bank to withhold funds from your accounts, and the government can actually seize property like boats, homes, and cars.
Free consultation: Every customer interested in using US Tax Solutions Inc. is entitled to a free 30-minute consultation to gauge whether he or she qualifies for a relief case.
Fixed fees: Once the fee has been quoted to a customer, US Tax Solutions Inc. will not change it or tack on additional costs.
Excellent reviews: The company receives excellent reviews from customers, who have found the company's service to be outstanding.
Best for: Individuals with garnished wages and individuals with a federal tax lien or levy.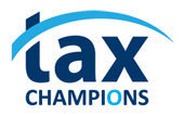 Tax Champions, a tax relief company founded by CPA Walter Wotman, has over 30 years of experience helping taxpayers get out of tax debt across America. The company is staffed by tax professionals and offers a wide range of tax relief services.
Range of experience: Tax Champions has a good deal of experience when it comes to dealing with debt relief cases. The company has handled cases ranging from helping a franchise of stores get out of payroll tax debt to helping a divorced wife with innocent spouse tax relief.
Time in existence: The company has a proven track record helping clients for over 30 years, which means they have a range of experience to prove they are capable of handling relief cases well.
Renowned experts: The owners of Tax Champions, Walter Wotman, is a tax relief specialist and a renowned expert on the topic. He published an Amazon No. 1 Bestseller in the Finance genre titled, "Tax Champions Guide to Tax Resolution."
Free case review: Before any client decides to work with Tax Champions, they are provided a free case review by the company to ensure tax relief work will be necessary.
Variety of services: The company provides a wide range of debt relief solutions to individuals and companies, but they can also act as CPAs and prepare tax returns for customers, making it a convenient one-stop-shop for tax help.
Best for: Individuals with garnished wages and individuals with a federal tax lien or levy.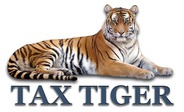 Tax Tiger was founded in 2002 by Kathy Hill. The company serves customers in every state in the U.S.
Read More

Dartmouth Financial Group is a tax resolution company that specializes in helping clients solve their tax liability issues. Dartmouth professionals work to alleviate the stress and financial impacts of tax debts, ridding clients of the burden.
Read More

Instant Tax Solutions is a tax relief company based out of Post Falls, ID founded in 2009.
Read More
Disclaimer
Information in this guide is general in nature and is intended for informational purposes only; it is not legal, health, investment or tax advice. ConsumerAffairs.com makes no representation as to the accuracy of the information provided and assumes no liability for any damages or loss arising from its use.
11 – 18 Best Rated Tax Relief

Tax Defense Partners
Read 7 Reviews

Tax Defense Partners specialize in tax negotiation and resolution. The company has a AAA rating with the Business Consumer Alliance, and it offers professional consultations completely free through their website.

Tax Relief USA
Read Reviews
Be the first one to rate this company

Tax Relief USA has an A rating with the Better Business Bureau. As the company's name suggests, Tax Relief seeks to reduce your tax debt, possibly eliminating it altogether, by using federal laws to your advantage.

Tax Champions
Read Expert Review
Be the first one to rate this company

With over 30 years of successful negotiations with the IRS, Tax Champions is focused on working hard to reduce your tax debt or stop your tax lien. The company also offers consumers a free guide to IRS Tax Resolution.


Tax Resolution Institute
Read Expert Review
Be the first one to rate this company

The Tax Resolution Institute helps consumers reduce their debt. The company offers a 100 percent money-back guarantee and provides consultations with tax professionals who have extensive experience in the industry.


US Tax Solutions Inc.
Read Expert Review
Be the first one to rate this company

US Tax Solutions wants to ease the stress of dealing with difficult tax situations. It helps with tax liens, wage garnishments and penalties, and it may also be able to set up a payment plan to get your tax debt resolved.


US Tax Shield
Read Reviews

US Tax Shield offers a free, no-obligation consultation. It has years of experience in the tax industry and works with both businesses and individuals to help reduce tax debt, stop wage garnishments and cease tax liens.

Dartmouth Financial
Read Reviews

Dartmouth Financial Group's tax resolution services are fast and efficient at helping clients rid themselves of the stress and burden of tax liabilities. Its tailored repayment plans are ideal for any tax situation.

First Eagle Partners
Read Reviews

First Eagle Partners consists of certified tax and legal professionals with over 25 years of experience. Experts in debt resolution, mediation, and negotiations offering a free, confidential consultation to assess your needs.