Best Window and Door Companies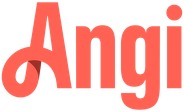 Get matched with local window manufacturers and installers
Schedule service online
Free to use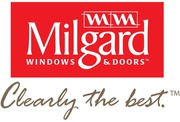 Offers a full lifetime warranty
Limited availability
Must request pricing info

Warranty protection up to 20 years
Works with a large network of installers
Window prices start around $1,000

Written by
Homeowners save anywhere from $150 to $500 a year on energy bills by replacing old windows or doors with ENERGY STAR-certified models. Our research team vetted 13 window and door companies rated by more than 27,201 reviewers. If you need an upgrade, use our guide to find the best window and door company by comparing features like energy efficiency, noise reduction quality and window styles.
Why trust ConsumerAffairs?
Our recommendations are based on what reviewers say.
4,188,850 reviews on ConsumerAffairs are verified.
We require contact information to ensure our reviewers are real.
We use intelligent software that helps us maintain the integrity of reviews.
Our moderators read all reviews to verify quality and helpfulness.
Compare Top Window and Door Companies

Read 1,553 Reviews

Emphasizes sustainable, recyclable materials. Offers 20-year glass warranty, 10-year coverage for locks and hinges and two-year installation coverage, with fully transferable policies. Provides in-home consultations.

Shop Now

Call Center Open

(888) 570-8481

Read 22,564 Reviews

Connects homeowners and renters with home improvement specialists for free. Average home improvement job costs between $120 and $6,000. Includes damage protection guarantee up to $500,000. Online booking available.

Get a Quote

Call Center Open

(866) 782-4077

Read 761 Reviews

Specializes in natural disaster resistance. Offers free quotes on a wide selection of windows and doors. Includes four financing options ranging from 37 to 132 months. Exclusive outdoor enclosure options. Offers lifetime warranty.

Shop Now

Call Center Open

(813) 626-6000

Read 359 Reviews

Offers free all-inclusive quotes and consultations. Emphasizes cold-weather installation to reduce energy loss. Provides limited lifetime warranty and coverage at no additional charge.

Call Center Open

(888) 817-6992

Read 262 Reviews

Offers Simonton, PGT, SoftLite and Andersen windows. Financing with 0% interest for qualifying buyers. Purchases include a lifetime warranty on products and labor. Provides installation. Available in central Florida.

Shop Now

Call Center Open

(866) 737-7173

Read 13 Reviews

Operates throughout Rochester and Southeastern Minnesota. Offers low-interest financing and payment options. Provides retractable awnings and storm damage services. Customer referral program available.

Chat with a ConsumerAffairs decision guide

Live agent

Read 2,603 Reviews

Offers custom and energy-efficient windows. Includes a full lifetime warranty. Works with a network across 16 states. Includes guides and educational resources for professional installers. Free selection guide quotes.

Chat with a ConsumerAffairs decision guide

Live agent

Read 17 Reviews

Specializes in replacement windows and doors. Includes other home improvement options such as roofing and gutters. Offers a lifetime plus warranty. Available in New York, New Jersey and Connecticut.

Chat with a ConsumerAffairs decision guide

Live agent

Read 48 Reviews

Offers four product lines and a range of window and door options. Sells products through dealers and distributors in the U.S. and Canada. Offers express limited warranties and a five-year international limited warranty.

Chat with a ConsumerAffairs decision guide

Live agent

Read 545 Reviews

Offers do-it-yourself window options, guides and manuals online. Recommends partnering with a local contractor. Cost is based on style and purchase options. No professional installation. Offers limited lifetime warranty.

Shop Now

Call Center Open

(877) 631-2430

Read 140 Reviews

High-quality vinyl siding, windows, doors, stone, gutters, trim, molding, fences, railing and shutters. Various color choices and textures. Energy-efficient options. 75+ years in the industry. Online design tool.

Chat with a ConsumerAffairs decision guide

Live agent

Read 51 Reviews

Specializes in energy-efficient home products. Engineered materials for weatherproof windowing and door installations. Operates mainly around Kentucky. Financing options available. Offers free-in home demonstrations.

Chat with a ConsumerAffairs decision guide

Live agent

Read 474 Reviews

Locations nationwide. Offers customizable window and door options. Emphasizes savings and special offers for projects. Free in-home consultations available. Also offers a new virtual viewing feature. 10-year limited warranty.

Chat with a ConsumerAffairs decision guide

Live agent

Read 814 Reviews

Offers a range of windows, patio doors and front-entry doors. Offers Pella Insynctive technology for security. Tested for sound, weather and impact resistance. Energy-efficient. Provides limited installation warranty.

Chat with a ConsumerAffairs decision guide

Live agent

Read 5 Reviews

Replacement window and door company. Offers custom design, build and installation services. 1,500+ style combinations to choose from. 15 showrooms in the U.S. Backed by limited lifetime warranty. Financing available.

Chat with a ConsumerAffairs decision guide

Live agent
Read Reviews

Sells and installs baths, showers, hurricane windows and doors, kitchen counters, cabinets and roofs. Offers financing and warranties on all products. Serves only Florida residents. Determines pricing upon consultation.

Get a Quote

Online supplier and installer of windows and doors. Works with homeowners and professionals. Online and phone ordering available. Free measurements with every purchase. Installation included for added cost.

Chat with a ConsumerAffairs decision guide

Live agent
Find the best replacement windows
Windows are a long-term investment that affect a variety of features in your home, from energy bills to your home's overall aesthetic. Buying replacement windows is typically pricey, so it's important to thoroughly research and compare window manufacturers before deciding which windows to purchase.
How to buy replacement windows
When you're in the market for replacement windows, there's a ton of features to consider, including:
Energy efficiency

Most windows are sold with energy efficiency in mind, meaning they can help you save money on your energy bill and contribute to protecting the environment.

Extra caulking and weatherstripping can help reduce drafts and leakage by eliminating gaps between the window sash.
Passive solar design windows are designed to collect solar energy and trap natural sources of heat and light so homeowners don't have to rely solely on heaters or lights.
Energy performance ratings are a great way to find out more about a window's level of energy efficiency. The National Fenestration Rating Council uses a variety of factors to determine a window's rating, from how well a window retains and resists heat to how it transmits light. Usually, this information can be found on a sticker attached to the window or even online.

Protection against storms

Exterior storm windows and hurricane windows are designed to enhance the energy efficiency of existing windows while also withstanding damage during harsh weather conditions.

Special glass: Storm windows use extra-strength glass to reduce the risk of breakage during a violent storm. The window frames are typically made of aluminum, vinyl or fiberglass.
Multiple tracks: These windows have multiple tracks and layers so the glass is reinforced and you can open different parts of the window, adding greater flexibility.
Built-in screens: Most storm windows and hurricane windows have built-in screens that prevent insects and debris from entering the home when the window is open.

Noise reduction

There are specially engineered windows that can dramatically reduce noise from outside. These windows are popular in urban areas, neighborhoods near airports and other locations where there's a lot of traffic and noise. Some windows can even be fitted with filters that can be set to block out certain noises and let in others.

Inserts: Inside-mount window inserts cover the window sash and block out most noises. They also help insulate the window, keeping heated or cooled air inside.
Laminated glass: Laminated glass has a layer of plastic in between the glass panes, which helps block out noise. This type of window is also known as a soundproof window.
Triple-pane windows: Built for superior energy efficiency, triple-pane windows also do an excellent job of dampening exterior sounds.

Home security

Different types of windows can be used to help keep your home safe and reduce the risk of break-ins.

Security doors: Security doors are made of reinforced steel and set into welded steel frames. These heavy doors are virtually impossible to cut through and are used to secure rooms where valuables are stored. They are often fitted with multiple locks.
Reinforced glass: Placing reinforced glass in the windows makes it harder for people to break the panes to get into the house. This glass may also have multiple layers.
Window bars: Steel bars on windows can deter intruders from breaking and entering a home. The bars can be customized to fit the home's decor and architectural style.

Customization

It's important to many homeowners to be able to customize doors and windows to fit their personal preference and style.

Mix and match: Homeowners can choose from a variety of products and install different products in different parts of the home.
Style packages: Some window or door installers may offer a series of products that are meant to emulate a particular style.
Expert help: Some window or door companies may provide designers to help homeowners determine which products best meet their stylistic needs.

Warranties

Most replacement windows come with a warranty, but it's important to consider the length and level of coverage. For low-budget windows, the warranty length may be shorter and limited to certain features on your window. If you're updating your windows with the intent of selling your home, make sure you double-check that the window warranty is transferable.
Types of windows
Windows come in many different shapes, styles and sizes. Depending on the style of your home and your budget, you may have a specific style of window in mind. If you're not sure what type of window will fit your home's aesthetic, read through the following window types to see which might best suit your home.
Double-hung windows: With two sashes that slide up and down independently, double-hung windows are the most popular type of residential window sold today.
Casement windows: Popular on contemporary-style homes, casement windows crank open and are particularly well-suited for hard-to-reach installations, such as in front of a kitchen sink.
Bay windows: These windows project from the house at an angle to provide wide-angle views and architectural interest.
Bow windows: Projecting out from the house in a gentle arch, bow windows provide a panoramic view of the outdoors.
Picture windows: Picture windows are stationary, non-openable windows that add great views and aesthetic value. They're often flanked by narrow casements or double-hung units.
Hopper windows: Tilt-in hopper windows are typically installed in basements and crawl spaces. The narrow sash locks at the top and tips in toward the interior when unlatched.
Replacement window costs
The average cost to replace windows varies based on a number of factors, like the type and style of the window and the price of installation. In general, replacement window prices range from $150 to $1,000 per window, depending on the materials, window dimensions and other factors.
When getting a quote for replacement windows, make sure you factor in the cost of installation. Window installation can be pricey, with costs ranging from $800 to $8,000 for whole-home installation. If you've decided you'd like a specific brand of window, check to make sure the installer you're working with offers the brand and has any special certifications required to install the brand — some window manufacturers require installers to be specialized in order to work with their products.
Windows and doors FAQ
What is the average cost to replace windows?

The average cost to replace a window is between $300 and $1,000. The cost of a window varies based on the window style, the frame material, the window's energy efficiency and the type of glass. Keep in mind there's also the cost of installation and the permit fee, in some cases.
Are vinyl replacement windows any good?

Vinyl replacement windows are popular because they cost less than other options, are energy efficient, require little maintenance and can handle the elements. Vinyl is also available in different colors, shapes and sizes.
What are the best windows to put in a house?

Appearance and function are both important when choosing windows for a house. Homeowners should consider these factors:

Window style
Frame material
Energy efficiency
Window glass
Window cost and budget
Window manufacturer and installer
Window warranty
What kind of windows are most energy efficient?

Energy-efficient windows reduce heat loss in cold weather and lower heat gain in your home during warm weather. Look for windows with ENERGY STAR and NFRC labels to compare ratings like U-factor, solar heat gain coefficient, visible transmittance and air leakage. Make sure your windows are professionally installed so they operate with peak energy efficiency.
Are replacement windows worth the cost?

Yes, replacement windows are worth the cost if you can afford them, especially if your windows are showing signs of aging. With new windows, you can save money on energy bills, protect your interior furnishings, reduce noise and increase your home's curb appeal. Plus, you stand to recoup a sizable amount of the replacement cost when you sell your home.
What are the different types of windows?

There are more than a dozen different types of windows that you can install in a home. The most popular types include:

Single-hung: The bottom panel slides up and down.
Double-hung: Both top and bottom panels slide up and down.
Awning: A hinged panel at the top swings outward.
Casement: A hinged panel on the side swings outward.
Bay/bow: Multiple windows protrude from the home's exterior.
Sliding: One or more panels slide horizontally.
Picture: Fixed window that doesn't open.
How do you know if your windows need replacing?

A number of signs could indicate your windows need replacing:

It's difficult to open or close the window.
The area near the window is drafty.
Your energy bill has suddenly increased.
The window has a rotting frame, chips or damaged glass.
You hear a lot of noise from outside when the window is closed.
Interior furnishings are fading.
The window is 15 years old, has a single pane of glass or isn't ENERGY STAR-certified.

Leaving a poorly functioning window in place may lead to higher energy costs, safety issues or even water damage .
Find the best exterior doors
Exterior doors aren't just a necessity — they're aesthetic pieces of your home that require forethought and planning. Find the right exterior door for your home by comparing door brands, materials and durability.
How to buy exterior doors
Not all doors are made alike, and there are a variety of materials and styles of doors to consider before you make a purchase. If you're looking for new doors, make sure you consider the following factors before buying:
Durability

Doors can be made of a variety of materials, and the type you choose should depend on weather conditions where you live and the style of your home. Metal doors are a great option for homeowners in colder climates, while wood or fiberglass doors are better suited for homes in warmer climates.

Security

When you're purchasing a new exterior door, think about the security functions you want — you might be fine with basic locks, but you can also invest in smart locks.

Efficiency

Just like with windows, you'll want to make sure your door is energy efficient by ensuring the insulation, weather stripping and caulking are done correctly.

Style

Your door is the gateway to your home, so it's nice to have its style and color reflect your decor.
Label
Authorized Partner
Company name
Logo
Contact
Summary

Call Center Open

(866) 782-4077 Get a Quote

Get matched with local window manufacturers and installers
Schedule service online
Free to use

Label
Authorized Partner
Company name
Logo
Contact
Summary

Call Center Open

(877) 631-2430 Shop Now

Large variety and multiple door styles
Works with certified contractors
Basic door prices start at $1,000

Label
Authorized Partner
Company name
Logo
Contact
Summary

Call Center Open

(888) 817-6992 Learn More

Custom options available
Must request pricing info
Widely available
Types of doors
Exterior doors
Exterior doors are typically installed in the front and back of your home. They're fitted with locks and usually made out of a heavier material than interior doors. Some common types of exterior doors include:
Wood-panel doors
Solid-core flush exterior doors
Stave-core doors
Fiberglass exterior doors
Glass exterior doors
Steel exterior doors
Interior doors
Interior doors are installed in doorways. They're often made out of solid wood with a traditional frame-and-panel design, but lightweight options are also available. Common styles of interior doors include:
Solid wood interior doors
Solid-core interior doors
Hollow-core interior doors
Medium-density fiberboard (MDF) doors
Laminate interior doors
Glass interior doors
Exterior door costs
Exterior door prices vary depending on the style and material you're interested in. Exterior doors tend to cost more than interior doors, with prices starting at $150. The cost for interior doors can be as low as $50 a door based on the quality and style of door you're looking for.
Like with windows, don't forget to consider the cost of installation when budgeting for a new door. If you're planning to replace more than one door at a time, you might qualify for a discount on installation fees. Some companies list installation costs on their websites, but if not, make sure you ask a representative before committing to a company or brand.
Doors FAQ
Is steel or fiberglass better for an entry door?

Both steel and fiberglass are good materials for front doors. Steel is a highly secure, affordable, low-maintenance option. Fiberglass doors are generally more weather resistant, energy efficient and customizable.

What is the best material for sliding glass doors?

Sliding glass doors come in a variety of materials, including wood, vinyl, fiberglass, steel and aluminum. Choose a material based on look, energy efficiency, durability, amount of maintenance required and cost.

What is the best patio door material?

Patio doors come in wood, vinyl, fiberglass, steel and aluminum. Each has its own benefits and drawbacks. When choosing a door material, consider cost, appearance, energy efficiency, durability and maintenance.

Are vinyl patio doors good?

Vinyl doors are a very popular option for patios. They're affordable, low maintenance, durable, energy efficient and customizable in color and finish.
Thank you, you have successfully subscribed to our newsletter!
Window and door company reviews
Disclaimer
Information in this guide is general in nature and is intended for informational purposes only; it is not legal, health, investment or tax advice. ConsumerAffairs.com makes no representation as to the accuracy of the information provided and assumes no liability for any damages or loss arising from its use.
You're signed up
We'll start sending you the news you need delivered straight to you. We value your privacy. Unsubscribe easily.
Comparing
×