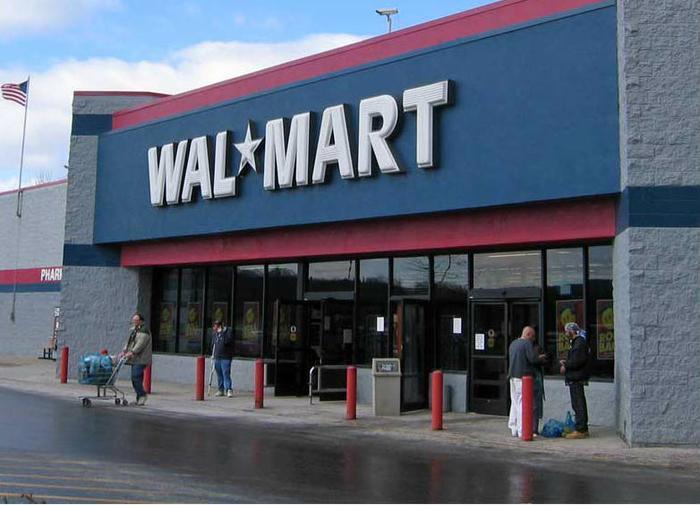 Walmart's Black Friday ad has leaked, and surprising no one, it shows the nation's largest retailer will join other heavyweights Target, Toys R Us, and Best Buy by opening on Thanksgiving Day.
The 32-page ad, displayed at BestBlackFriday.com, shows Walmart will be open Thanksgiving Day and begin its Black Friday event at 6 p.m. Walmart.com will offer special deals throughout the day.
Among the in-store advertised deals for Black Friday, Walmart is offering 50-inch HDTVs for $269 and 40-inch sets for $149. No brand names are specified in the ad, which says shoppers may find different brands at that price.
The RCA Voyager II Android tablet will go for $28.88, marked down from its regular price of $49.87.
There's more than a 50% mark-down on popular video games. NBA2K16, Madden '16, or FIFA '16 for Xbox One will be $27, marked down from the regular price of $59.88.
The Fitbit Flex wristband will be on sale at $59, down from the regular price of $99.
New for 2015
In noting Walmart's promotion plans, BestBlackFriday.com sees something new: unlike previous years, many of Walmart's Thanksgiving and Black Friday sales will also be available on their website.
"This is a huge benefit, as it allows for much easier shopping, and more family time," the website notes. "Remember though, some doorbusters will only be available at your local Walmart store, but page 32 is dedicated to items that have a one-hour guarantee to be in-stock at brick & mortar stores."
These items will also be limited to one per customer, per item. In addition, Walmart is offering an "ad match," meaning that if any other store's Black Friday ad has an item for a cheaper price, Walmart will match it.