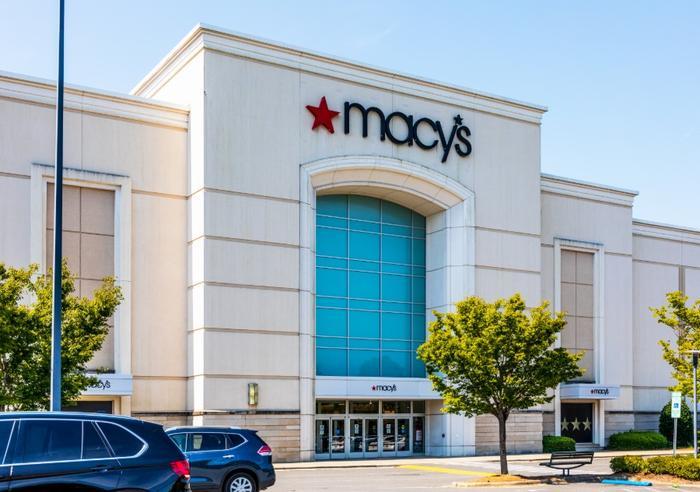 In an effort to mitigate the financial toll of the coronavirus pandemic, Macy's is cutting nearly 4,000 corporate and management jobs, or around 3 percent of its workforce. The company said the action will save it roughly $630 million per year. 
Macy's has begun gradually reopening its U.S. stores, and they are performing well. However, the retailer is looking to maintain a lower cost base going forward.
"Covid-19 has significantly impacted our business," Macy's CEO Jeff Gennette said in a statement Thursday. "While the reopening of our stores is going well, we do anticipate a gradual recovery of business, and we are taking action to align our cost base with our anticipated lower sales."
The company added that many of the employees it furloughed in March will be returning to work beginning July 5. 
"We look forward to welcoming back many of our furloughed colleagues the first week of July," Gennette said. "We know that we will be a smaller company for the foreseeable future, and our cost base will continue to reflect that moving forward. Our lower cost base combined with the approximately $4.5 billion in new financing will also make us a more stable, flexible company." 
Macy's had been struggling before the pandemic due to competition from lower-priced retailers and the increase in shoppers who prefer to shop online. In February, the department store chain announced that it would close 125 of its lowest-performing stores and cut approximately 2,000 jobs at its offices in Cincinnati and San Francisco.
Retailers struggling to rebound
The COVID-19 pandemic has led to a number of bankruptcy filings in the retail sector. In recent months, J.C. Penney, J.Crew, Pier 1, GNC, Neiman Marcus, and Stage Stores (SSI) have all filed for bankruptcy due to a significant decrease in sales. 
Department stores were hit particularly hard by the unexpected health crisis. A report released earlier this month by Coresight Research predicted that retail closures this year will ultimately grow to a number topping last year's record of 9,302.
"Apparel retail and department stores look set to feature prominently in total store closures," Coresight said. The firm added that retailers that were struggling to stay afloat before the coronavirus pandemic and recession are "unlikely to have the wherewithal to stay the course on the road to recovery." 
Macy's previously said it lost $1 billion during its first quarter due to the pandemic.