Best Bathroom Remodeling Contractors

Written by
Bathroom remodeling is a significant home improvement project. Use our guide to research the best bathroom remodeling contractor for you. We explain why it's crucial to hire a remodeler who stays on budget and works efficiently to meet your timeline, especially if there's only one bathroom in the house.
Why trust ConsumerAffairs?
Our recommendations are based on what reviewers say.
4,187,091 reviews on ConsumerAffairs are verified.
We require contact information to ensure our reviewers are real.
We use intelligent software that helps us maintain the integrity of reviews.
Our moderators read all reviews to verify quality and helpfulness.
Compare Top Bathroom Remodeling Companies

Read 105 Reviews

Bath retailer offering bathtub and shower sales and renovations. Custom options available. Free design consultations. Large showroom network. Freestanding and walk-in tub options. Presence at major retailers.

Chat with a ConsumerAffairs decision guide

Live agent

Read 4,692 Reviews

Specializes in bathtub and bathroom remodeling. Serves homeowners and commercial customers with free virtual consultations. Sells showers and bathroom accessories in addition to remodeling services. Financing available.

Read 181 Reviews

Luxury Bath Technologies offers homeowners easier and faster bathroom remodeling services. In as little as one day, Luxury Bath Technologies is able to install and complete your new bathroom during a hassle-free process.

Read 679 Reviews

Offers bathroom conversions, bath and shower replacement and remodeling, new bath and shower, walk-in tubs and one-day remodels. Financing available. Includes a limited lifetime warranty.

Read 957 Reviews

Provides complete bathroom remodel and tub/shower conversions. Offers aging and accessibility bathroom assessments and remodels. Free design process. 10 year to lifetime limited warranties on tub and shower units.

Read 22,564 Reviews

Connects homeowners and renters with home improvement specialists for free. Average home improvement job costs between $120 and $6,000. Includes damage protection guarantee up to $500,000. Online booking available.

Get a Quote

Call Center Open

(866) 782-4077

Read 1,449 Reviews

Granite Transformations is a global, full-service home and business remodeling company. It has production facilities in the United States and over 50 countries.

Chat with a ConsumerAffairs decision guide

Live agent

Read 334 Reviews

Kohler was founded in 1873 and today makes bathroom and kitchen fixtures. You can choose from multiple styles and models of faucets, toilets, tubs, shower heads and more.

Chat with a ConsumerAffairs decision guide

Live agent

Read 24 Reviews

Tile Redi makes and sells shower pans, shelves and kits to fit most showers. Its shower pans can be made to fit any angle, with any drain style. Your shower pan is leakproof and can be tiled with any design.

Chat with a ConsumerAffairs decision guide

Live agent

Read 137 Reviews

MAAX helps you remodel your bathroom with multiple designs and styles of bathtubs, showers, shower doors and accessories. Tub styles include alcove, freestanding, corner, drop-in or tub showers.

Chat with a ConsumerAffairs decision guide

Live agent
What to consider when choosing a bathroom remodeler
Bathroom remodel cost
Bathroom contractor pricing varies widely depending on the type and complexity of the bathroom remodeling project. Budgets are also impacted by complications, changing orders and increases in project scope, so homeowners need to completely understand pricing before any work begins.
Project scope: The project scope covers exactly what work the remodeling contractor handles and does not include anything falling outside that scope. It should describe in detail precisely which materials will be used and what work will be done.
Subcontractors: A bath remodeler often works with subcontractors—such as electricians, plumbers and tile setters—who can impact the overall cost and timeline of the project.
Compare quotes: Bathroom remodeling projects vary in costs, so compare quotes from a minimum of three contractors.
Bathroom remodelers speed
Bathroom remodelers work on specific project deadlines, but their work speed is impacted by several factors.
Work hours: You'll need to work with your contractor to make sure their daily working hours in your bathroom are compatible with your schedule.
Milestones: The bathroom remodel needs to hit progress milestones so that the contractor stays on track for completion. The contractor typically sets these milestones.
Reliability: Keep in mind that you won't be able to use your bathroom while it's being remodeled. Make sure you work with a reliable contractor who will finish the job within a reasonable timeframe.
Contracts: A thorough, clearly written contract keeps the contractor and homeowner on the same page with a bathroom remodeling project. The contract will help avoid problems, misunderstandings and overlooked details.
Remodeling work: The consumer and contractor define all work required for the bathroom remodeling project, the materials needed, the design style, paint colors, cabinetry, faucets and many other details.
Resolution methods: The contract defines recourse the consumer can take if a dispute occurs with the contractor. The resolution methods may include contact information for upper management, discounts on missed timelines and mediation.
Expertise
Bathroom remodelers have different levels of expertise. General contractors and specialty contractors provide homeowners with different levels of service. When comparing brands like Bath Fitter vs. Re-Bath, it's important to understand if they can do the type of remodel you need.
General contractors: These bathroom remodelers have general knowledge of, and the many skills required for, bathroom remodeling. They typically manage the project from start to finish, and hire and supervise all subcontractors.
Specialty contractors: This type of bathroom remodeling service has specialized contractors on hand for electrical, plumbing and other specialties. You'll get an all-in-one service instead of relying on subcontractors.
Style of bathroom contractor
Most bathroom remodeling services can create any style of new bathroom, but some specialize in certain distinct styles. For example, some contractors might focus on modern designs, while others are experts on historical restorations.
Designers: If you're looking for a specific style or custom look, you should work with a bathroom designer.
Interior decorators: Some contractors have in-house interior decorators, or hire them as subcontractors to match the customer's preferred bathroom style.
Bathroom remodelers licensing
Most states require licensing for bath remodeling general contractors, subcontractors, designers and other specialists. Avoid hiring unlicensed contractors.
State required licenses: Confirm whether the contractor has a license if the state requires it. Some states have optional licenses, which can set a bathroom remodeler apart from other companies.
Additional certifications: Some bathroom remodelers pursue additional certifications in specialty fields such as interior decorating or plumbing.
Insurance for bathroom remodeling contractors
Bathroom remodelers carry commercial or contractor insurance to cover any accidents and problems that may occur during the remodeling project.
Homeowner's insurance protection: Homeowners should check with their insurance carriers to see if their property is covered while the bathroom is being renovated. Whether it's coverage of any property moved out of the room being remodeled to coverage of any lasting property damage, the homeowners should review their policies as well as the contracts they sign.
Contractor coverage: Most contractors carry liability insurance – in fact, some states require it. Homeowners should be able to review these policies before they sign a contract.
Bonded: Though different from insurance, most licensed contractors are also bonded, meaning that they are legally bound to the work they agreed to do. A bond acts as a sort of insurance to make sure all agreed work is completed on time. Homeowners should make sure their contractor is bonded in case there are disputes with the contractor's progress.
Communication with your bathroom remodeler
To avoid any mistakes or misunderstandings, stay in communication with your bathroom remodeling contractor throughout the duration of the remodeling project.
Availability: Look for bathroom remodeling services that are easy to reach—especially after normal working hours—so changes and problems can be quickly addressed.
Contact options: Phone contact is not usually the best way to reach contractors. Having a variety of convenient communication channels, such as email or text, ensures the contractor can be reached when necessary.
What are different types of bathroom remodels?
Minor cosmetic
Minor cosmetic upgrades enhance and update the look of a bath without making any major, expensive changes. Cosmetic improvements include new light fixtures, wall paint, faucets, shower head and cabinet knobs and pulls.
Major cosmetic
Major cosmetic bath remodeling projects address the same issues as a minor project, but also include new flooring, wall tile and sinks.
Bathroom repairs
This type of bathroom remodeling project addresses problems with the current bathroom, fixing problems such as leaky sinks, slow-draining bathtubs, running toilets and cracked floor tiles.
Remodel current bathroom
A complete remodeling replaces all existing surfaces, cabinetry, and fittings but typically leaves in place large fixtures, such as the toilet and tub.
Ground-up bathroom remodel
When total transformation is required, choose a ground-up approach. The entire bathroom is gutted and rebuilt from scratch. In some cases, this includes removing walls to enlarge the bathroom.
Bathroom remodeling FAQ
What is the cheapest way to remodel a bathroom?

The absolute cheapest way to remodel a bathroom is by replacing as few elements as possible with the lowest-cost options available. However, finding cheap options is easier for some elements than others.

Many tile and flooring options look much more expensive than they really are, so this is a good place to save money.
Fixtures are generally worth buying above the lowest price point.
Fitting a bathtub over an existing tub is cheaper than demolition and full replacement.
An improved vanity is usually an inexpensive way to enhance the look and function of a bathroom.

You can also try to save money on labor by doing things yourself. Completing simple projects on your own, like tiling, can save money, but you should probably leave more complex jobs, like plumbing, to the professionals.
Is a bathroom remodel worth it?

It depends on what you're hoping to get out of your remodel. If you're remodeling to get additional functionality or enjoyment out of the space and have the money to do so, a remodel is definitely worth it.

Generally, homeowners usually recoup about 70% of bathroom remodeling costs upon selling — one of the highest returns of any home improvement project.
What are the steps to remodeling a bathroom?

Generally, the steps to remodeling a bathroom are:

Setting a budget
Design
Demolition
Installing the shower or tub basin
Hanging new drywall and/or painting the walls
Installing flooring
Tiling the shower and/or tub area
Installing a vanity, a toilet and light fixtures
Installing sink fixtures and completing all plumbing
Finishing with final touches and accessories
Can you put a tub over an existing tub?

Yes, there are a number of companies that complete this type of remodel. They use your old tub as a base and install a new liner over the top.
What should be in a remodeling contract?

Make sure your contract includes:

Contractor business name, address and phone number
Proof of licenses, insurance and bond
A description of the project, including the scope of the work and materials
A detailed outline of costs and materials
Instructions for the contractor to handle permits
Start and end dates
Payment details and a schedule of payment
A procedure for change orders
Subcontractor information
Penalties and processes in case the contractor misses deadlines
A termination clause
Signatures
Do bathroom remodels add value?

Yes, an updated bathroom does increase your home's value. Generally, you can expect to get back 65% to 70% of what you spend, one of the highest returns of any home improvement project.
Thank you, you have successfully subscribed to our newsletter!
Author reviews for bathroom remodeling companies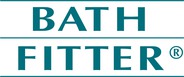 Bath Fitter was founded in 1984 in Montreal. It focuses on easy-to-install custom bathtub and shower liners for homes. This bathroom remodeling company has hundreds of locations across the United States and Canada.
Acrylic bathtub liners: Bath Fitter sells and installs durable acrylic liners that fit precisely over existing bathtubs and showers. With this approach, consumers eliminate the expense and mess of tearing out the tub or shower enclosure.
Easy installation: The installation process is quick since the bathtub and shower don't have to be removed. The company can also convert a combination tub/shower into a spacious shower-only unit.
In-home consultations: Experienced bath-remodeling contractors meet with consumers to inspect the existing tub or shower and explain how the Bath Fitter solution works.
Customized solutions: Bath Fitter customizes solutions for its customers so their selection fits their existing bathroom perfectly.
Matching accessories: Bath Fitter has bathroom hardware and fixtures designed to perfectly match their bathroom liners. Consumers can choose from a wide range of faucets, shower rods, towel holders and other bathroom accessories complement the custom liners.
Read 4692 Reviews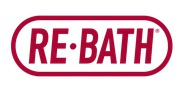 Founded in 1982, Re-Bath is a top bath-remodeling provider with franchises located throughout the United States and Canada. The company specializes in acrylic tub liners and operates out of a 165,000 sq. ft. facility in Tempe, Ariz. To date, it has remodeled over a million bathrooms.
Variety: The company focuses primarily on bathtub liners that fit over existing tubs, but it also does partial and full bath remodels, as well as install walk-in tubs, shower walls and pans, shower doors, bath vanities, countertops and flooring.
Certifications: Re-Bath is ADA compliant and industry certified. And the company offers free bath-design consultation services.
Safety features: The products and services offered by Re-Bath Safety Solutions are selected to create the safest bath possible, including protection from slipping, scalding and electric shock.
Read 957 Reviews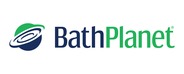 Bath Planet specializes in bathroom conversions and remodels. Start with an in-home design consultation to finalize the details of your project. Professional installation of bathtubs, showers and walk-in bathtubs, takes as little as one day.
Design Studio page: Homeowners can get an idea of how they want to remodel their bathrooms and get a digital demo through Bath Planet's Design Studio page. Choose the style and fixtures that match your bathrooms to see what a remodel will look like without going to the store.
Free in-home consultation and one-day remodel: Bath Planet's team of remodelers evaluate your bathroom through careful measurements with a free in-home bathroom remodeling consultation. Frontloading this process allows many projects to be completed in one day.
Specials: Bath Planet has several listed specials that can help consumers to save money on Bath Planet's services. Specials are subject to change.
Walk-in Tubs: Bath Planet installs and fits walk-in bathtubs. Bath Planet sells a variety of soaking and therapy tubs in several different patterns and colors. They can install it in as little as a day.
Financing: You can finance your remodel up to 60 months to keep your monthly payments low. Bath Planet offers both senior and military discounts. Financing is only available after credit approval and minimum purchases are met.
Read 679 Reviews

As its name implies, One Week Bath provides fast remodeling services that promise to complete a full-bath remodel in just one week. The company was founded in 2000 and serves southern California.
No subcontractors: One Week Bath is an all-inclusive, design-build firm with in-house bath-remodeling specialists. They don't hire subcontractors, which helps streamline and simplify the project.
One week remodels: With over 16 years of experience, One Week Bath has an efficient remodeling process that starts on time, proceeds smoothly, stays on budget, and finishes within one week. The timeline is discussed before work begins so the homeowner knows exactly what to expect.
Completely custom work: One Week Bath creates custom bathrooms without using liners or other non-custom supplies. They use durable and well-known brands designed to withstand the rigors of household bathrooms.
All-inclusive prices: One Week Bath includes all costs in its written quote. This price includes everything from materials and labor to the cost of all building permits.
Fully involved homeowners: An in-house bathroom designer involves homeowners in every step of the design process to create a dream bathroom. The company also offers universal design services for homeowners with special needs.

Jackson Design and Remodeling, based in San Diego, was founded in 1989 by an experienced, licensed general contractor. The company has worked with over 2,000 clients and has been recognized with several local and national awards.
Unique designs: Jackson Design and Remodeling focuses on cutting-edge bathroom designs that are custom-built, unique and innovative.
One team: Homeowners work with a single design-build team throughout the entire remodeling process. All work is done in-house; no subcontractors are used.
Streamlined communication: Jackson Design and Remodeling makes it easy to keep in touch with the bath-remodeling team so there's no chance for miscommunication or major problems.
Design and build process: Jackson Design and Remodeling handles the entire remodeling process from design to execution to the finishing touches. As a result, the work goes smoothly with fewer worries for the homeowners.
Green building practices: Consumers can incorporate environmentally friendly and sustainable construction practices into their bathroom remodeling with Jackson Design and Remodeling.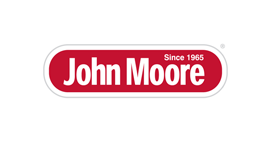 Founded in 1965, John Moore Services is a respected plumbing air-conditioning, and electrical contracting firm, serving the greater Houston area. It has grown into a full-service company that also offers expert home-remodeling work, including custom-built bathrooms and the installation of new showers, tubs, vanities, fixtures and finishes.
Repair expertise: John Moore Services has over 50 years of bathroom and plumbing repair experience. This highly experienced provider can quickly identify and resolve any bath problem fast and professionally.
In-house training: Contractors working with this company go through an extensive in-house training program designed to produce top-quality professionals.
Easy booking process: Consumers can contact the company either online or by phone to request information or book a consultation.
Selected savings: The company's website offers downloadable coupons for significant savings on many remodeling services.
One-stop option: John Moore Services has electricians, plumbers and other specialists available if a bathroom remodel requires complex work.

Innovate Building Solutions, based in Cleveland, Cincinnati and Columbus, Ohio, has nine companies under its umbrella. With over 28 years of experience, this company serviced more than 150,000 customers. Its bath-remodeling division provides start-to-finish, all-inclusive services focused on a customer-friendly experience.
Extensive customer resources: Innovate Building Solutions offers a wide range of resources to help homeowners understand and choose the best options for their bath remodeling project. And personal attention and professional guidance help homeowners throughout the process.
High-quality products: This bathroom remodeling and home services company uses only high-quality products. It specializes in modern and contemporary designs but happily accommodates a wide range of style preferences.
Accessible designs: Innovate Building Solutions works with consumers with various needs, including those who need custom designs to create a more accessible and usable bathroom.
Accurate estimates: The company's project scope is clearly defined at the start of the project so there are no hidden surprises for the homeowners.
Constant communication: Innovate Building Solutions focuses on keeping homeowners in the communication loop throughout the entire design and bathroom remodeling process.

Thumbtack is a website that connects homeowners with service providers in their local area. This online company offers more than 200,000 active professionals available in all 50 U.S. states.
Read 802 Reviews

BathWraps exclusively sells 100% U.S.-manufactured products made from high-quality materials. Each tub or shower is entirely customizable with a variety of color options and accessories to complement the bathroom of your dreams.
Read 105 Reviews
More resources about bathroom remodeling from ConsumerAffairs
Bathroom remodeling trends to avoid. These trendy ideas may not bring a return on your investment
Low-cost luxury bathroom remodeling ideas. Use these hacks to mimic expensive design trends on a budget
Compare Top Bathroom Remodeling Companies

Read Reviews

Remodels bathrooms of all sizes, ages and styles. Products include tub liners, soaking tubs, walk-in tubs, roll-in showers and more. National network of dealers. Financing and discounts. Free in-home consultation and quote.

Read Author Review

Innovate Building Solutions has over 28 years of experience in bathroom remodeling in the Cleveland area. With an honest and personal approach, Innovate Building Solutions take pride in using high-quality building materials.

Chat with a ConsumerAffairs decision guide

Live agent
Read Author Review

Jackson Design and Remodeling is a San Diego-based remodeling agency.. The company combines design and construction operations under one roof, leading to quick, seamless jobs.

Chat with a ConsumerAffairs decision guide

Live agent
Read Author Review

John Moore Services is a Houston company specializing in residential plumbing, heating and electrical. Founded in 1965, the company has grown from a one-man operation into a large team of hand-picked professionals.

Chat with a ConsumerAffairs decision guide

Live agent
Read Author Review

One Week Bath is a bathroom remodeling company serving homeowners in southern California. The company saves the homeowner any hassle by bringing its showroom to the client, using quality materials and no sub-contractors.

Chat with a ConsumerAffairs decision guide

Live agent
Disclaimer
Information in this guide is general in nature and is intended for informational purposes only; it is not legal, health, investment or tax advice. ConsumerAffairs.com makes no representation as to the accuracy of the information provided and assumes no liability for any damages or loss arising from its use.
You're signed up
We'll start sending you the news you need delivered straight to you. We value your privacy. Unsubscribe easily.
Comparing
×