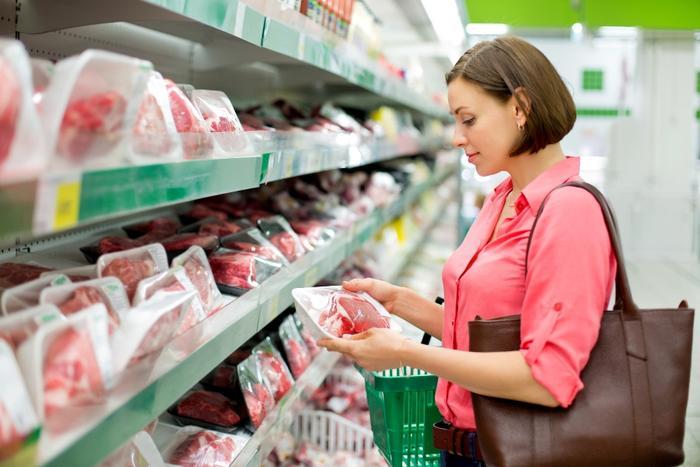 Tyson Foods says it has raised prices for most of its meat products because its costs have risen across the board.
When it reported third quarter earnings this week, the meat producer reported that the cost of beef rose 20% year-over-year. The company is also facing higher costs for other aspects of its business, including labor, ingredients, and packaging. 
In a conference call with reporters and analysts, Tyson's CEO Donnie King said "I can't think of a single thing that has either stayed the same or gone down." 
King traces some of the increased costs to supply chain issues and increased consumer demand. He said the industry has struggled to meet the demand from supermarkets and reopened restaurants.
Beef prices rise 30%
The industry has responded by increasing prices, mainly by charging more when they sell to foodservice and supermarket customers. In the third quarter, Tyson reported that beef prices increased by more than 30%. Pork prices rose even more -- by 38%. Chicken prices also increased, but not as much -- rising less than 20%.
"The inflation we incur needs to be passed on," Stewart Glendinning, Tyson's chief financial officer, told the Wall Street Journal. "Some of the inflation for us has been substantial."
Food was a big part of inflation
In its October Consumer Price Index (CPI), the Labor Department found that food prices were a significant contributor to inflation, which increased at the highest level in three decades. Food costs at the retail level increased almost a full percentage point from September and were up 5.4% in the last 12 months. Costs were higher across all six food groups that the government monitors.
"The index for meats, poultry, fish, and eggs increased 11.9%, with the index for beef rising 20.1% and the index for pork rising 14.1%, its largest 12-month increase since the period ending December 1990." the Labor Department said in a release. 
Rising prices may pose a challenge for consumers but they don't appear to have hurt Tyson Foods. The company reports that its profit margins improved during the third quarter, mainly because it was able to pass on its higher costs.