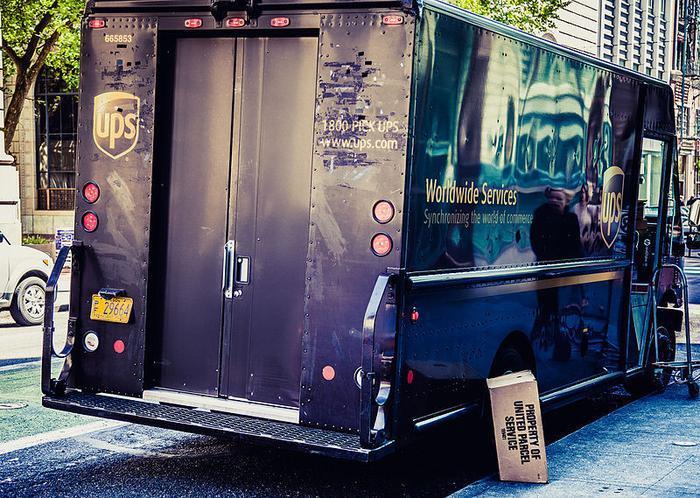 Amazon is having second, or maybe even third, thoughts about its relationship with UPS. The giant retailer reportedly spends more than $1 billion with UPS, and the two companies have both prospered as Amazon's online business has grown.
Anyway you look at it, $1 billion is a lot of money and Amazon is trying to get more control of its shipping costs, possibly spelling trouble down the road for UPS, according to a report in today's Wall Street Journal.
Amazon's hopes for drone delivery are well-known, but it has also been using everything from its own trucks to the United States Postal Service as alternatives to UPS.
Whether this turns out to be good for consumers remains to be seen. Complaints about all the major delivery services spike every year about this time, and it's difficult to say that one service ranks as the unchallenged champion. This year is no different. 
UPS grievances
"UPS is the new United States Parcel Service. You get your package when they decide you get it," said Patricia of Greenwood Village, Colo., in a ConsumerAffairs review. "Forget about that 'online' tracking. It is an absolute dupe to make you think you are actually tracking your package."
Patricia was referring to an incident on Dec. 18. "I was scheduled to receive 8 packages. Logging into my UPS account confirmed they were on the truck 'out for delivery.' Never mind that several had been on the truck 'out for delivery' for several days. I did not receive a single one of those packages on the truck 'out for delivery.' 
Patricia said she finally got a UPS representative on the phone. 
"That UPS representative confirmed that none of those packages were actually on a truck 'out for delivery.' And that UPS representative went on to say they were going to 'try and get those packages delivered' -- not 'get those packages delivered'...but 'try,'" she said.
Over at Highlands Ranch, Colo., Christine said a package UPS said it had delivered was nowhere to be found.
"When I called to report the error, I was told to contact the company I bought the gift from and see if they would replace it, as they had no way of tracking where it was delivered if it wasn't on my porch. They suggested I go up and down the street, asking the neighbors if they'd seen my package. UNBELIEVABLE!!"
"They are now "investigating," but my Christmas is ruined, as this very important gift cannot be replaced in time. UPS doesn't care about their clients. I will consider the shipping service when I select stores to purchase from in the future, and opt for those that don't use UPS," Christine vowed.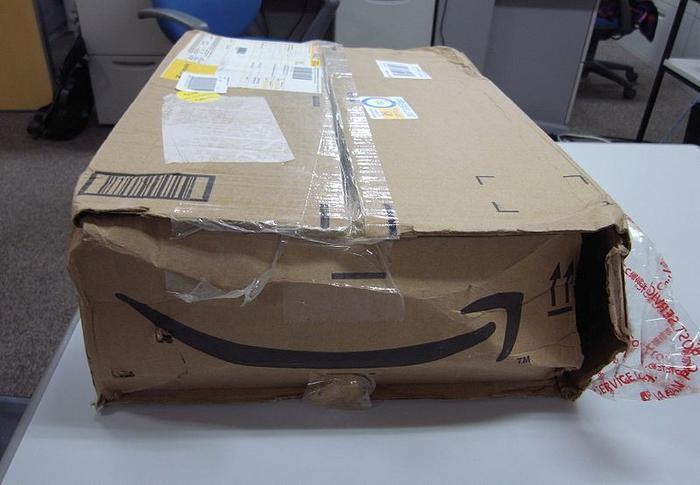 Still not happy
Some complaints come from people who received their packages but still aren't happy.
"In this day of people stealing packages right off your doorstep, UPS delivered a large box, from Hollywood Racks, ordered from Amazon.com, to my porch and didn't even ring the doorbell. I was home, so I'm sure of it," said Robert of San Lorenzo, Calif. "In addition, the tape sealing the box had been cut already, so someone, at some point, had at least looked into the box."
Vickie of Kansas City, Mo., is also peeved about a successful delivery, one that was a little too successful from her point of view.
"UPS delivered a sofa that I had cancelled online with Kohls. UPS tossed the sofa into my backyard. We were not informed that it was being delivered I was under the impression that the order was cancelled. Called UPS and they said they would pick it back up and return to Kohls," she said.
"UPS never showed up despite several phone calls. They would set up times where you had to wait all day 9a to 7p and would not show they did this twice. Finally we returned it to the store on our own."
Then there's Janet of Brownsburg, Ind., who wonders about UPS' definition of "fragile."
"Three packages have been delivered this week and left at the end of the driveway. One that was marked 'fragile' was tied to a tree. UPS has never left packages outside in the weather before. Previous deliveries have been put on our porch."
Is USPS any better?
Switching to USPS may save money or solve other problems, but a big downside to USPS is that packages are often stuffed into mailboxes or simply thrown down at the curb rather than brought to the door, as Jonitisia of Gainesville, Fla., complained in a ConsumerAffairs review.
"USPS is very slow and rude. They're always refusing to deliver my packages to my front door as I requested and they put it in my mailbox," she said. "I'm typing in my shipping address correctly and every package I've tracked, apparently is being [declared] "UNDELIVERABLE" because evidently my address is always incorrect when it isn't. I'm am so sick of this company. ... I have never had this problem with UPS. USPS sucks."
Henry of Coventry, R.I., has failed to receive not one, but two, shipments from Amazon and thinks the problem is theft-related.
"I ordered two packages from Amazon Prime, both including very important and expensive Christmas presents for my family. A few days later I got a text saying both my packages 'could not be delivered' with no other details whatsoever," Henry said. 
"I figured it was the holiday season so maybe it was a crazy coincidence both packages got lost, so I re-ordered and Amazon agreed to ship me free replacements for both packages. A few days later, the EXACT same thing happened again, with both packages, nothing left at my address, no information anywhere about where my packages were. At this point I may as well assume a USPS employee is stealing my packages," Henry concluded.
How about FedEx?
FedEx has its problems as well. Daniel, of Antioch, Tenn., said he waited all day Saturday for FedEx to deliver his packages, but gave up at 8 p.m. On Sunday morning, he checked the status report and found that the packages had been delivered to his offices and supposedly signed for.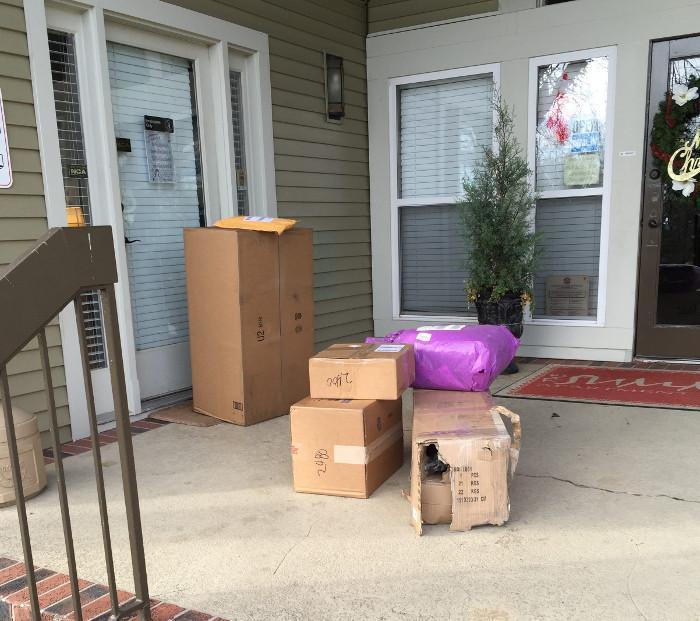 "When I pass by [the office] at 8 a.m., there's a bunch of packages that looked like they were thrown up there," Daniel said. My two packages were there and one was torn open. Just laying there at the front door of leasing office," as shown in the photo.
Annette of Baltimore is ready to start rifling through FedEx trucks: "My package should have been delivered in Baltimore on the 16th. It is listed as pending and customer service says it is on a trailer in Hagerstown as yet unloaded."
"They cannot tell me when it will be unloaded or delivered and act as if extra shipping volume at Christmas is some big surprise. There is no bad weather to hide behind, only terrible planning on the part of the company," Annette said.
Many packages from FedEx and other carriers are handed for "last-mile" delivery by the U.S. Postal Service, which sometimes makes it hard to pinpoint just where things may have gone wrong.
"I placed an order on 11-27 and the scheduled delivery time was 12-8. It is now 12-19 and Fed Ex hasn't even delivered it to my local post office yet," said Jenny of Grain Valley, Mo. "It's been pending transit to my local post office since 12-5. This is ridiculous. I understand how swamped they are during the holidays, but isn't that why they should plan ahead and hire extra people to handle the rush?"
UPS phone scam
Besides delivery and theft problems, consumers also need to be aware of the constant threat of scams that use the name of Amazon or one of its delivery partners.
While we were working on this story, the phone rang, as it does pretty much constantly. The call, supposedly from the 215 area code, was from an unfamiliar number, so we let it go to voicemail. (Rude? Maybe, but if we answered every phone call, no work would get done).
The phone then rang again, from the same number. Irked, we again let it go to voicemail.
Checking a few minutes later, we found this message, as transcribed by Google Voice:
Good morning, tim My name is amber Bachelor. I'm calling from ups. Out of the chantilly location giving you a call in regards to shipment that we have attempted to deliver to you and we need an updated address then the one that the shipper has on the shipping label so you could give us a call back at yournext convenience. I can be reached directly at 215-xxx-xxxx. Or you can also let us know if you wouldlike to come to our chantilly location and pick up the package in person And that address is 4455 StoneCroft Boulevard Chantilly, Virginia 20151 If it were option is more convenient, Please let us know anyglass Claim my number again 215 xxx-xxxx. Thank you. 

Several things about this struck me as odd:
1. UPS would never call twice in two minutes. 
2. The 215 number in the voicemail was not the same as the 215 number that showed on my Caller ID. While there are possible explanations for this, it's a little suspect.
3. We have a busy little operation here and get UPS deliveries nearly every day. I don't recall ever receiving a phone call like this before. For one thing, how would UPS get the phone number if it didn't have the address?
Suspicious, I did a reverse look-up on both numbers. One was a pediatrician's office in the Philadelphia area and the other was a private residence. I called the pediatrician's number just to be sure and, yep, a chipper voice answered with those familiar words: "Doctor's office."
So what's this all about? Chances are, if I had answered the caller would have pumped me for all the usual info -- address, phone, email, etc., probably leading up to a request for a credit card or checking account number based on some bogus explanation of shipping charges that weren't paid by the shipper.
It's a reminder that even what seems to be a routine request can be a dangerous scam.