Nice to Meet You.
The ConsumerAffairs promise
We give consumers a buying advantage
Big buying decisions are never easy—especially those that accompany big life events. Twists and turns in our finances or families, changes in our homes or in a loved one's health, can lead to new purchases we're not used to navigating. That's where ConsumerAffairs comes in. We are here to give consumers a buying advantage when they need it most.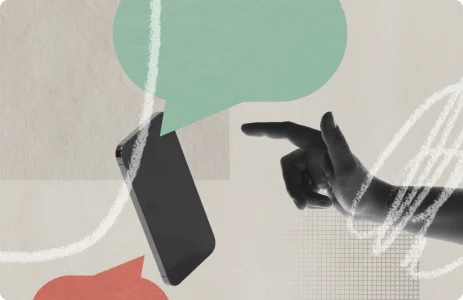 Our distinctive formula
From consumer reviews to expertise
Everything starts on our website and SaaS platform, where consumers share their experiences and where thousands of businesses respond to them and improve. We curate those reviews and expertise into authoritative buyers guides and matching tools on our website and put those in hands of our telephone concierge team at our headquarters in Tulsa, Oklahoma. It all works together to produce successful buying choices.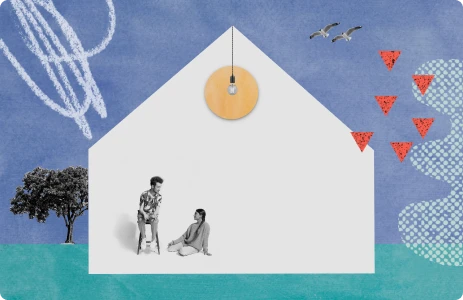 Unparalleled Consumer Reviews
Our 3+ million real-world testimonies
We believe that our 3+ million consumer reviews are the most valuable on the internet. Collected via detailed submission forms and phone interviews, they are all vetted and verified by human moderators and only earn publication if they contain real insight. In an era of dubiously unverified reviews, that extra effort makes them a difference maker for consumers.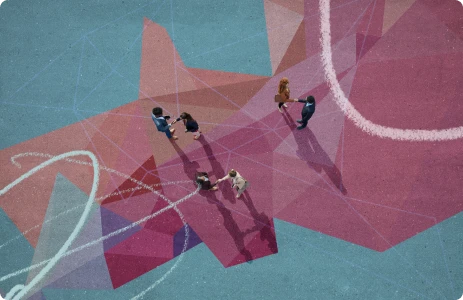 The secret Sauce
Match making improved
Our buying guides, produced by our in-house research team, pinpoint which brands best fit specific consumers. And our matching tools go one personalized step further. They walk consumers through a series of questions about their situation, needs, and budget, and then our intelligent technology surfaces the brands that we know are ready to deliver on those needs.
Measuring our impact
3

5

9

k

+

Consumers protected through our Concierge service

6

m

+

Consumers connected with a brand good for them

5

m

+

Consumers connected with with one of our "top picks"

1

8

1

m

+

Consumers who've used our company profiles and reviews for research
People with a passion for the promise
Our team includes top engineers, developers, partner representatives, customer service experts, journalists, and digital minds who have an unusual combination of technical know-how and empathy for consumers and the businesses that serve them best.
Zac Carman
Chief Executive Officer
Zac believes consumers deserve an advantage during life's hardest purchases. He acquired ConsumerAffairs in 2010 because journalism combined with authentic consumer experience is the keystone. Though Zac is the first to say he knows almost nothing, he will admit to knowing a little bit about growth equity transactions, sales, and search engine optimization. Zac is a fifth generation Tulsan who loves Green Country (if you know, you know). He graduated from Dartmouth where he studied Engineering and Sculpture. He is a member of the Kaw Tribe.
What Zac loves about ConsumerAffairs
Helping consumers.
Favorite book
How to Win Friends and Influence People — Dale Carnegie
Favorite movie
Eternal Sunshine of Spotless Mind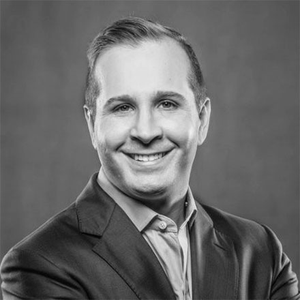 Chang Paik
Chief Financial Officer
Chang is a recovering investment banker who took multiple companies public during his time at Goldman Sachs. At ConsumerAffairs he is responsible for helping us make good investment decisions and preparing us to someday also go public. After leaving Wall Street, he served as CFO of high growth consumer tech companies in New York City. A mediocre golfer and a diehard fan of UVA athletics (Go Hoos!) and DC area sports, he resides in McLean, VA with his wife and two young daughters.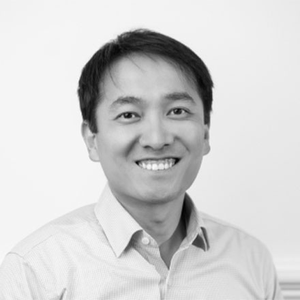 What Chang loves about ConsumerAffairs
Having team members all over the world with unique backgrounds and interests.
Favorite movie
Godfather II
Adam Joffe
Chief Technology Officer
Adam has built and grown innovative online, financial and content services companies and their technology for over 30 years. Before joining ConsumerAffairs in 2017, he was CTO at the solar finance lender DividendSolar (4.5 stars on ConsumerAffairs!), the IoT platform T-Ink Software, and Blurb, part of the self-publishing industry. Back in the day, Adam served as PayPal's vice-president of data management and CIO for Bill Me Later, and also spent years in the entertainment industry, starting successful ISP, Web development, and content creation companies and serving as CTO of Sony Online Entertainment. Adam lives in Napa California, grows grapes for his favorite winery, and enjoys country life with his wife Janie and two cats, Bogart and Bacall.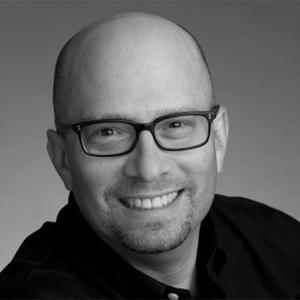 What Adam loves most about ConsumerAffairs
The people, the mission, and the opportunity.
Favorite book
Electric Kool-Aid Acid Test, by Tom Wolfe
Favorite movie
Star Wars
Zac Bogart
Chief Marketing Officer
As ConsumerAffairs' CMO, Zac Bogart leads the company's marketing, advertising and growth initiatives as the company scales its performance and brand marketing operations. Zac Bogart joined ConsumerAffairs in 2020 and has been instrumental in the company's meteoritic growth as the company expands its marketplace offerings and strengthens its reputation as a trusted advisor for consumers. Previous to CA, he served as Senior Director of Digital at Sweetwater.com, a $1.5B music e-commerce retailer, where he led performance and brand marketing, and drove significant growth in paid media, SEO, data strategy, and lifecycle marketing in several mid-stage startups.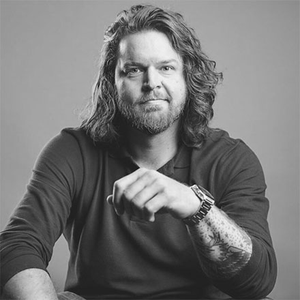 What Zac loves about ConsumerAffairs
The team! I love that I get to go out into the world and make a living every day with my best friends, and we get to do that by helping our customers when they need us most!
Favorite book
How Brands Grow: What Marketers Don't Know - by Byron Sharp
Favorite movie
Beverly Hills, 90210
Daniel Brauer
Head of Product
Daniel joined ConsumerAffairs in 2019 as Chief of Staff and since 2021 has headed up site improvements, SEO and design across the company. He spent 13 years in the ski industry, starting as a seasonal guest service employee at Copper Mountain in Colorado. Daniel eventually led Epic Pass's growth as the first product to provide skiers with the ability to ski across the US, Canada, Europe, Japan, and Australia. Outside of work, Daniel loves DIY renovation projects and anything outdoors with his family, especially (surprise!) skiing.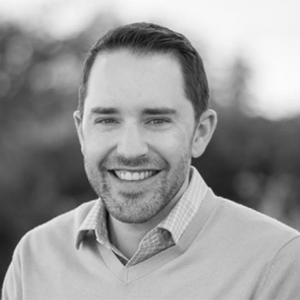 What Daniel loves about ConsumerAffairs
Working with a group of smart, hardworking, and passionate friends.
Favorite book
Turn the Ship Around! A True Story of Turning Followers into Leaders, By Capt. L. David Marquet
John Henson
General Counsel
John leads legal and compliance at ConsumerAffairs and also has responsibility for talent and culture. He joined the company in 2021 and was named general counsel in 2022. John was at LendingTree for six years in a variety of roles including vice president of compliance, assistant general manager of the home vertical and interim general counsel. A native of Tennessee, he lives with his family in Birmingham, Alabama, where he can pursue his love for barbecue and college football.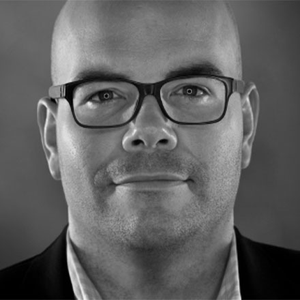 What John loves about ConsumerAffairs
We work with some of the smartest and most talented people I've ever worked with who are passionate about truly helping consumers.
Favorite book
Shibumi, by Trevanian
Jay Butler
VP of Marketplace
Raised in picturesque Cape Cod, MA., Jay graduated from Duke University, was an analyst at Capital One, and led multiple business units at Red Ventures through the 2010s. After a winter off to chase a dream of being a ski instructor in Wyoming, he was drawn to ConsumerAffairs by the strength of its talent and people. Jay is responsible for the profitability and growth of our marketplace business. When he's not busy crunching numbers, he can be found indulging in his passions for skiing and for all things water-related (from scuba diving to sailing).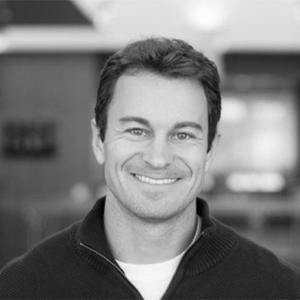 What Jay loves about ConsumerAffairs
The people!
Favorite book
The Old Man and the Sea
Favorite movie
Forrest Gump or Shawshank Redemption
Bruce Kelley
Chief Content Officer
Even after an action-packed career leading editorial at Reader's Digest, Prevention, San Francisco, and other brands, Bruce has found himself astonished by the rocket-ship pace and get-it-right passion of ConsumerAffairs. He is responsible for the words on our site. As an editor, Bruce prides himself on close listening to knowledgeable talent and unlocking their most powerful work. Investigations he's led over three decades have won national awards and brought positive change. He lives in upstate New York with his wife Susan. His two children work in health care.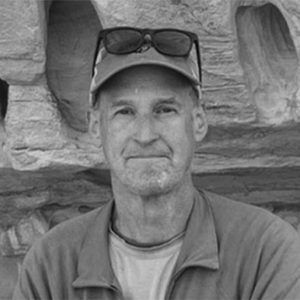 What Bruce loves about ConsumerAffairs
The buzz of energy in our national headquarters in Tulsa, Oklahoma
Favorite book
Young Men and Fire, Norman Maclean
Florencia Stanicio
VP of Finance
Flor is responsible for leading the accounting, finance, and planning and analysis functions within the finance team. With over 25 years of experience in finance and HR, including 12 years with multinational companies such as Disney, she joined ConsumerAffairs five years ago to play an active role in a growing startup. Flor's goal is to transform the finance team into a true business partner by encouraging them to ask questions, make decisions, and drive growth through changes. She currently resides in Buenos Aires, Argentina, with her husband, daughter, and son. In her free time, Flor enjoys traveling, photography, and interior decor. She believes in working hard and having fun at the same time.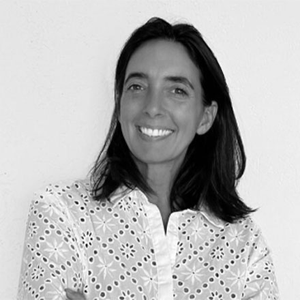 What Flor loves about ConsumerAffairs
The people! ConsumerAffairs has the most passionate, smartest people I have ever seen.
Favorite book
The Little Prince, by Antoine de Saint-Exupéry
Favorite book
The Butterfly Effect
Julie Johnson
Head of Talent & Culture
In charge of all things "people" at ConsumerAffairs, Julie vows to put people at the center of every decision she makes. She joined in 2020 and has brought 20 years of experience to her advocacy for employee development, wellness, innovation, and a fun, inclusive culture. A devoted volunteer with Love on Leash, Julie works alongside her therapy dog Gary to run reading programs for children and assist hospice patients. Colleagues know her as an inspiring fitness and Crossfit buff. Julie is also Canadian, graduating from McGill University, so don't mind her when she uses Canadian pronunciations and spellings.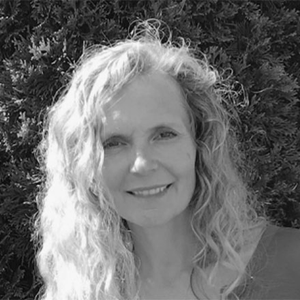 What Julie loves about ConsumerAffairs
Because my personal values are so aligned with the company values, I can help our employees, the Tulsa community, and our consumers in all the ways I want.
Favorite movie
Rounders
Quint Mansell
Head of Strategy & Analytics
Quint leads all analytics efforts at Consumer Affairs with the goal of helping consumers make complex purchases with actionable data. Trained in mechanical engineering, he still approaches problems faced in finance and analytics as an engineer does: by balancing precision and pragmatism. He's been heavily influenced by mentors in finance and strategy the past 10 years.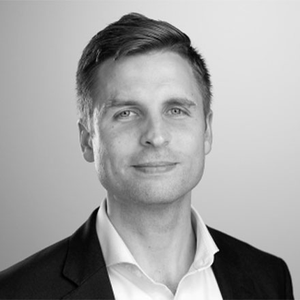 What Quint loves about ConsumerAffairs
The people and core values
Favorite book
Zen Mind, Beginner's Mind
Ross Monaghan
VP of Product
Ross is a passionate leader with extensive experience in product experience, marketing, and creating optimal customer experiences. As the head of product experience at ConsumerAffairs, he is dedicated to creating consumer value and building strong relationships with end-users. Previously, Ross served as SVP at Red Ventures, where he led product and marketing for Bankrate.com and their higher education vertical. His product development and consumer strategies have helped numerous companies achieve success. Outside of work, Ross is an avid golfer and assistant coach for his children's sports teams. Originally from South Africa, Ross now resides in north Dallas with his family.
What Ross loves about ConsumerAffairs
Each and every employee truly cares about our customers and partners. Treating them all how we would a family member or friend is going to be the key to our success.
Favorite book
A Long Walk to Freedom, by Nelson Mandela
Favorite movie
Wedding Crashers
Matt Abadie
General Manager, Marketplace
Matt oversees the marketplace team's home services and home finance verticals. He previously held management roles at Cadre and LendingTree. Matt is a proud alumnus of the UNC-Chapel Hill, where he became an avid follower of Tar Heel sports. In his free time, Matt enjoys playing golf and spending quality time with his family.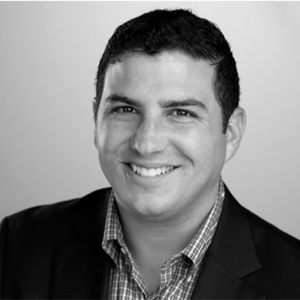 What Matt loves about ConsumerAffairs
I love the people and the mission. I feel lucky to work with a great team that's passionate about helping consumers navigate life's most challenging purchases
Favorite movie
Sandlot
Matt Lazar
Director of Special Projects
Matt is focused on helping ConsumerAffairs grow, whether on Consumeraffairs.com or other Consumers Unified sites. He is excited to have been a part of ConsumerAffairs for the past ten years, as the company has changed from a small team in Tulsa, his home, to an employer of hundreds of people across the globe.
What Matt loves about ConsumerAffairs
Working with different teams that care about their work and are focused on growth.
Favorite book
Lord of the Rings
Favorite movie
Lawrence of Arabia
Justin Martino
Managing Editor, Home Services
Justin Martino has more than 20 years of journalism experience and has focused on consumer-related topics, including as editor of a Tulsa-based regional magazine. He started his career as a political reporter covering the Oklahoma Senate, Supreme Court and state regulatory agencies. He has also covered the energy industry, specializing in solar and renewable energy production. He has a BS from the University of Oklahoma College of Arts and Sciences and a JD from the University of Oklahoma College of Law.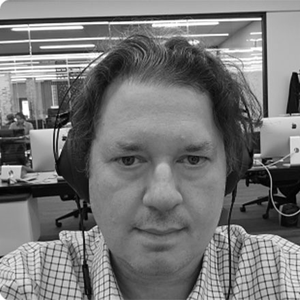 What Justin loves about ConsumerAffairs
Working toward the same goal with talented, dedicated co-workers.
Favorite book
Catch-22, by Joseph Heller
Favorite movie
Cool Hand Luke
Cassidy McCants
Deputy Editor, Home Services
Cassidy is a writer and editor from Tulsa who spearheads much of ConsumerAffairs' coverage of home services, from solar energy to moving to home warranties. She received her B.A. in writing from University of Arkansas and her M.F.A. in writing at Vermont College of Fine Arts. She worked as an editor and freelance journalist in local culture and news for The Tulsa Voice before joining ConsumerAffairs in 2020. She's also taught writing through the Osher Lifelong Learning Institute at OSU-Tulsa and composition at Tulsa Community College.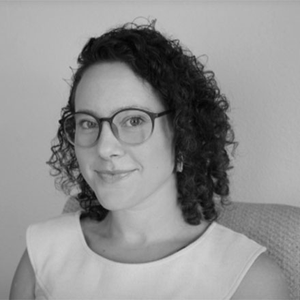 What Cassidy loves about ConsumerAffairs
Working with passionate folks who employ their empathy every day to help people make smart decisions.
Favorite book
"Housekeeping" by Marilynne Robinson
Kathryn Parkman
Senior Staff Writer, Home Services
Kathryn writes about topics important to both homeowners and renters, including security systems, pest control, solar panels, warranties and more. Her goal is to demystify complex purchases and empower readers to make informed decisions. Before ConsumerAffairs, she earned an English degree from Northeastern State University and worked in community journalism and digital marketing for several years.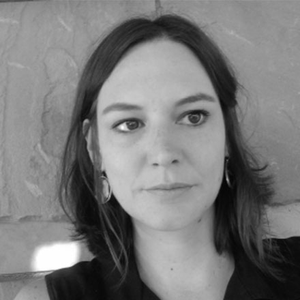 What Kathryn loves about ConsumerAffairs
Learning about authentic consumer experiences through reviews (and the story that the data tells collectively).
Favorite book
Bluets, by Maggie Nelson
Vincent Landino
Associate Editor
The Swiss Army knife of the ConsumerAffairs content team, Vincent has taken on every editing task there is since 2019, from creating article outlines to fact-checking final versions. He is also our in-house expert for anything to do with cars or home security. Vincent's previous experience includes teaching college composition courses and an ill-fated gig writing movie trivia. He has a master's degree in English. His favorite things when researching a brand are transparent online pricing and substantial About pages.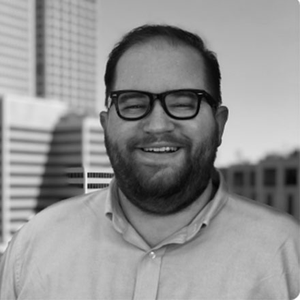 What Vincent loves about ConsumerAffairs
If I do my job right, I get to turn moments of confusion and frustration for our readers into confident decisions that improve their lives.
Favorite book
The Associated Press Stylebook
Tammy Burns
Deputy Editor, Personal Finance
A former finance phobe, Tammy now devotes her career to ensuring that people don't make the same money mistakes she once did. Her work has appeared in Fortune, the Toronto Star, Advisor's Edge, Greedy Rates, and Money Under 30. She joined ConsumerAffairs in 2023. Tammy studied magazine publishing at Toronto Metropolitan University and has a BA in psychology from York University, and her earlier journalism took her from editing law books to writing restaurant reviews to reporting live from the Eyjafjallajökull eruption in Iceland. A part-time digital nomad, Tammy calls Toronto home but has also lived in Chiang Mai, Prague, Glasgow and rural Crete.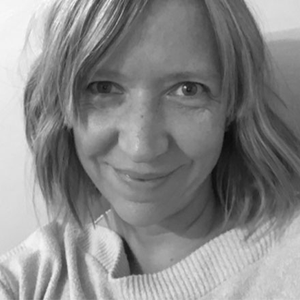 What Tammy loves about ConsumerAffairs
The commitment to honesty and transparency
Favorite book
The Beauty of Humanity Movement, by Camilla Gibb
Favorite movie
Baz Luhrmann's Romeo + Juliet
Ashley Eneriz
Senior Staff Writer, Personal Finance
Ashley is an expert finance writer who worked for 12 years with top names in the industry, including Discover, The Hartford, ScotiaBank, Chime and Synchrony. She joined ConsumerAffairs in 2022, and specializes in coverage of banking, credit repair and debt management. Her writing has also been featured in Forbes, Time, Yahoo, MSN and Reader's Digest. In her personal life, she enjoys homeschooling her three daughters and writing children's books.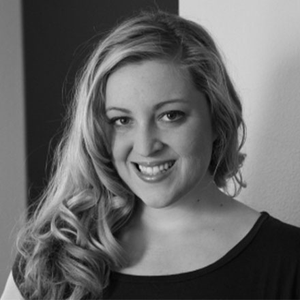 What Ashley loves about ConsumerAffairs
It's our chance to make money topics easy for everyone to understand, thanks to engaging content.
Favorite book
The Bible
Favorite movie
Tie between Lord of the Rings trilogy and Little Women
Jon Bortin
Senior Research Editor
Jon oversees the factual integrity of ConsumerAffairs content, leads a research team and contributes as a writer. Before joining the company in 2018, he worked in the U.S. Senate and at a health care research firm. When he's not editing content or contributing to CA's data journalism efforts, Jon is closely following the news, running, umpiring high school baseball or watching the Milwaukee Bucks. Jon lives in Tulsa, Oklahoma, with his wife and their standard poodle.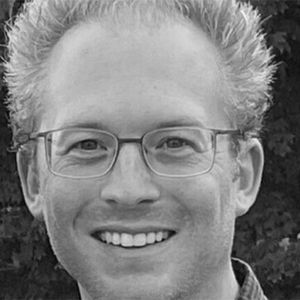 What Jon loves about ConsumerAffairs
Working alongside smart people who care about helping people make difficult purchasing decisions.
Favorite book
1984
Marissa Boles
Content Operations Manager
Originally from southern Illinois, Marissa moved to Tulsa and joined ConsumerAffairs in 2017. She's been in several roles across various teams, currently serving as the center of the editorial wheel. When Marissa's not helping consumers make smart buying decisions through our content, you can find her spending time with her husband at the lake, golfing, hunting, or rooting for one of her favorite sports teams, especially the Oklahoma State University Cowboys.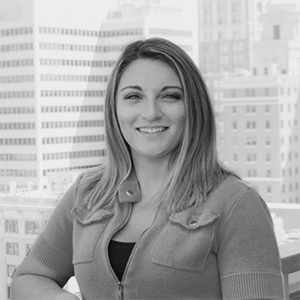 What Marissa loves about ConsumerAffairs
All the opportunities for ownership and initiative.
Favorite book
Atomic Habits, by James Clear
Favorite movie
The Lincoln Lawyer
Cassie Tolhurst
Digital PR Manager
With six years of experience in content and marketing, Cassie is a creative powerhouse who is passionate about building data-driven, engaging stories that resonate. When she's not working, you can find her reading the latest theme park news and playing with her cats. She lives in Salt Lake City.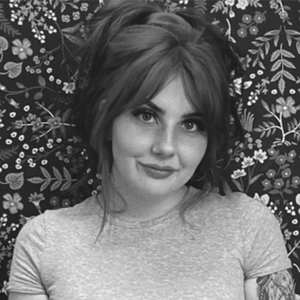 What Cassie loves about ConsumerAffairs
Working with such a talented and collaborative team.
Favorite book
The Princess Bride, by William Goldman
Favorite movie
The Princess Bride
Chloe Cochran
Editorial Assistant
A graduate of Southern Virginia University, where she served as their newspaper's Editor-in-Chief, Chloe manages the publishing process at ConsumerAffairs. In that role, she works alongside the Content, SEO, Product and the Philippines team to help maintain a steady publishing flow throughout each week. Chloe enjoys working at ConsumerAffairs because of the trust and accountability within her role. She finds happiness in being able to help others and being part of a caring and grit-filled team.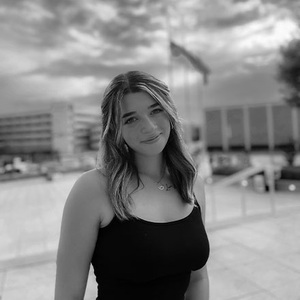 What Chloe loves about ConsumerAffairs
The people and the atmosphere!
Favorite book
A Walk to Remember, Nicholas Sparks
Favorite movie
The Hangover or Sleepless in Seattle
Rebecca Sowell
Senior Digital PR Specialist
A storyteller at heart, Rebecca enjoys creating data-driven stories that challenge or enhance existing narratives. She takes a thoughtful approach to building relationships with journalists, which has earned her coverage in Forbes, NPR, Search Engine Journal, Fox News, and more. She graduated from Miami University with a degree in Strategic Communication and Professional Writing. She lives in Chicago, IL, and believes tavern-style pizza is superior to deep dish.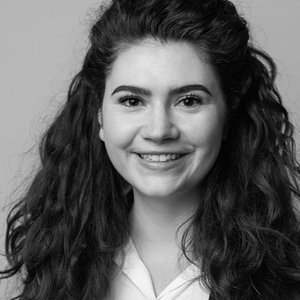 What Rebecca loves about ConsumerAffairs
At its core, ConsumerAffairs is a mission-driven organization that cares for consumers above all else. Working in this environment has been deeply fulfilling to me — it's important that my work makes a positive impact in people's lives, and I've had more opportunities to make a difference here more than any point in my career.
Favorite book
Just Kids by Patti Smith
Favorite movie
Spirited Away (2001)
"I think consumers need someone to listen to them and I find taking on that role to be very gratifying." Mark has written about consumer issues for ConsumerAffairs.com since 2004. Previously, he was a news correspondent for the Associated Press Radio Network, Westwood One Radio Networks and Marketwatch.com. Huffman also produces video segments for ConsumerAffairs.com and, in 2006, produced a 20-minute DVD, "Senior Scam Alert," a training tool to help seniors avoid scams. He received a B.A. degree from the University of Kentucky. He and his family live in a historic rowhouse in Richmond, VA, and have a weekend home on Chesapeake Bay.
What Mark loves about ConsumerAffairs
I have the opportunity to do what I love while helping consumers avoid scams and make good decisions.
Favorite book
Zen and the Art of Motorcycle Maintenance
Favorite movie
Groundhog Day
Gary's main beats for the ConsumerAffairs news team are travel and technology. Prior to working here, he was a programming consultant for radio and TV stations in some 20 markets around the U.S., as well as a presentation developer for the likes of Jack Daniel's, Procter & Gamble, AT&T, and Columbia University. "My deepest consumer belief is one that I take from Tom Peters — that the customer perceives service in their own terms." And Gary gives that angle as much sunlight as possible in his ConsumerAffairs pieces. He received a B.S. degree in communications from Murray State University. He lives in Louisville, KY, where he serves on the board at a refugee initiative and can be found rooting on the Bellarmine University Knights any time they're on the court.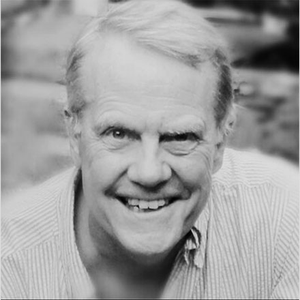 "The Internet gives remarkable power to consumers but it affords even greater power to corporate interests, which is why it's essential to have sites like ConsumerAffairs.com to give consumers a voice and dig out information that's useful and illuminating to them." A veteran Associated Press newsman, Limbach worked for more than 33 years in AP's Washington broadcast news center. He has covered Space Shuttle launches, Presidential elections, business and consumer news and medical stories. Before joining AP, Limbach was news director of WAVA-AM/FM when it was one of three all-news radio stations in the then-hotly competitive D.C. radio market. He and his wife live in the D.C. suburb of Prince William County, Virginia, and have several grown children. James volunteers regularly in soup kitchens, food pantries and other social services that provide aid and comfort to the downtrodden.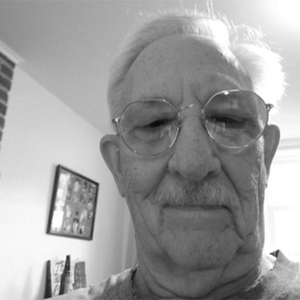 What James loves about ConsumerAffairs
ConsumerAffairs helps consumers live the best lives they can by providing them with important information; I like being part of that.
Favorite book
Anything by John D. MacDonald
Favorite movie
Vertigo
Kristen Dalli is a New York native and recent graduate of Marist College. She has worked as a writer and editor for several different companies and publications, including Thought Catalog, The Oddysey, Thomas Greco Publishing, and several travel blogs. She's currently pursuing her MFA in Creative Non-Fiction at Fairfield University and spends her free time drinking lots of coffee!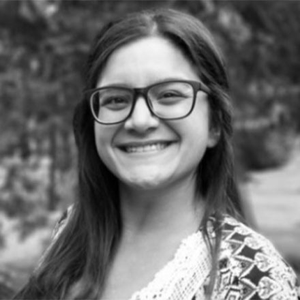 What Kristen loves about ConsumerAffairs
I get to work with people who are passionate, creative, and encouraging.
Favorite book
Pride & Prejudice
Favorite movie
Clueless
"Consumers need to stand up, make noise and demand the service and product quality they are entitled to. This includes taking an active interest in politics and voting for candidates who don't move their lips when they read. Aggressive journalism and educated, civic-minded citizens are what made America great – not long-winded speeches, cable shouting matches, dumb political ads and celebrity gossip." Truman is an old hand at covering news, interrogating politicians, cozying up to sources and slipping past police lines. After a youthful stint covering Mob activities and other war-like enterprises, Truman sought out more peaceful beats. He has been a bureau chief and correspondent in D.C., Los Angeles, Phoenix and elsewhere, reporting for radio, television, print and news services, for more than 30 years. Now somewhat secretive and not eager to meet up with certain of his past subjects, Truman, who writes under a pseudonym, keeps mum about his personal life and eschews social media.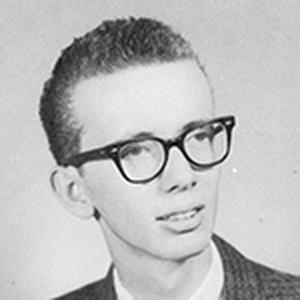 Join Us
Our mission drives us.
Our values guide us.
Our vision brings us together.
ConsumerAffairs takes our responsibility to our users seriously, and we're looking for employees who care about the people who visit our site and use our tools to help them with important purchases. We take our responsibility to our employees seriously as well — we want people who care about themselves and know what it means to put your honest best into a weekday.
See Our Open Roles