Find the Best Reverse Mortgage Lenders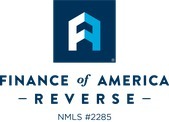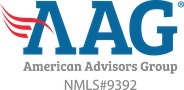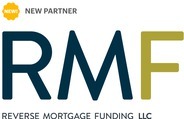 A reverse mortgage can be a smart way to supplement retirement income for those who have most of their net worth tied up in a house. Our research team vetted 14 lenders that are rated by more than 7,104 customers. Read our guide to choose the best company for you by comparing loan options, availability and customer experiences.
Our 3 Top Reverse Mortgage Lender Picks
We started with the companies listed on this guide and narrowed them down by first eliminating those without any verified reviews on our site. Companies then had to have an overall satisfaction rating of at least 4 stars to stay on the list, which only left four brands in the running. Finally, we required our top picks to have at least a 2:1 ratio of 5-star to 1-star reviews.
Once we made our selections, we analyzed verified review data collected between March 29, 2020, and March 29, 2021, to determine what customers consistently like most about our top-rated lenders.
Our pick for helpful loan officers
American Advisors Group (AAG)
AUTHORIZED PARTNER
Accessible loan specialists
Free educational resources
Jumbo reverse mortgages
At the time of publishing, American Advisors Group has an overall satisfaction rating of 4.7 stars based on customer experiences over the last year.
A HECM reverse mortgage from American Advisors Group could be good for someone in retirement who needs extra cash flow to supplement their regular income or cover unplanned life expenses. You may have the option to roll upfront costs and fees into the principal, which is due with the rest of the loan.
Available products: American Advisors Group offers a variety of reverse mortgage loan products and services, including standard HECMs, HECMs for Purchase, single-purpose reverse mortgages, proprietary reverse mortgages and refinancing loans.
What to consider: AAG is licensed to provide reverse mortgages in almost every state. However, it currently only has physical branch locations in California, Georgia, Hawaii, Illinois, New York and Texas.
What we like: Each new client is assigned a dedicated loan officer who helps them through the entire process, from scheduling an appraisal to submitting their application for underwriting review. According to positive reviews, loan officers are very good at making clients feel comfortable. They take the time to answer all questions to make sure everything is clear. All of AAG's reverse mortgage professionals are required to pass federal and state tests to get their licenses through the Nationwide Mortgage Licensing System.
Our pick for a smooth application process
Finance of America Reverse
AUTHORIZED PARTNER
Wholesale reverse mortgage lender
Highly rated customer service
Wide selection of loan options
Finance of America Reverse has an overall satisfaction rating of 4.6 stars at the time of publishing, leaving it not far behind AAG. As a wholesale lender, it utilizes independent brokers to work with clients. FAR specializes in proprietary jumbo reverse mortgages through its HomeSafe program.
Through HomeSafe, you can increase your cash flow without paying fees, leverage current equity to purchase a new property or access a credit line. This proprietary reverse mortgage could be good for those with enough equity in a high-value property to leverage more substantial loan amounts than possible with a HECM. Also, FAR's HomeSafe program doesn't require you to pay mortgage insurance premiums.
Available products: FAR is a wholesale lender offering HECMs and HECMs for Purchase, second mortgages and loan refinancing. HomeSafe is a program for second-lien reverse mortgages that lets homeowners who already have low fixed rates keep their terms and still tap into their equity. Refinancing is also available through the EquityAvail program.
What to consider: FAR serves homeowners in most states. However, not all HomeSafe products are available nationwide. The HomeSafe program has similar requirements to a government-backed reverse mortgage but with higher loan limits (up to $4 million).
What we like: Those who rated FAR highly often mentioned how the company's representatives made them feel comfortable through the whole process and answered all their questions. Those who recommend the company to a friend also frequently express satisfaction with their interest rates and terms.
Our pick for reverse mortgage refinancing
Liberty Reverse Mortgage
AUTHORIZED PARTNER
Wholesale reverse mortgage lender
Helpful loan officers
Specializes in HECMs
As of publishing, Liberty Reverse Mortgage has an overall satisfaction rating of 4.3 stars. We picked it for refinancing because a relatively high number of 5-star reviews mention good rates and a smooth process.
Available products: Liberty specializes in HECMs and HECM for Purchase loans. Through its new EquityIQ program, the company offers jumbo reverse mortgages up to $4 million.
What to consider: Liberty Reverse is currently unavailable in Hawaii, New York, South Dakota and Utah. According to positive reviews, the application and underwriting process takes between four and six weeks. However, some negative reviews from 2020 seem to have to do with delays related to COVID-19.
What we like: Many who told us they would recommend Liberty to a friend also mentioned the loan officers were "very nice" and "helpful." People seem to like that the company's representatives take time to answer all questions throughout the application and underwriting processes.
According to a reviewer who refinanced with the company earlier this year: "Liberty did good. They helped us out a lot. All the people I talked to there were great. Also, the interest rate was a lot better." Another reviewer with a line of credit said that "it's a very efficient process working with Liberty."
What to know about reverse mortgages
With a reverse mortgage, you can get a one-time cash payout or regularly recurring disbursements in exchange for reducing the equity you have in your home. Think of equity as the percentage of your home that you've already earned. A reverse mortgage lets you tap into that equity without selling your home.
Most people access about


60%

of a home's value
through a reverse mortgage
There are specific requirements you must meet to qualify for a reverse mortgage. Generally, the amount you can access through a reverse mortgage is determined by the:
Age of the youngest homeowner
Current value of your property
Balance on your current mortgage
Interest rate
The title of your house stays in your name, and your lender uses the property as collateral against the loan. This means that the lender may force you to sell your house when the loan comes due. However, it's a nonrecourse loan, so lenders can't demand more than the home is worth, and your reverse mortgage shouldn't come due until you die or violate the terms of the loan.
In other words, you can't owe more than your home is worth when the loan becomes due. Additionally, if the property is sold for more than the debt on the loan, you (or your estate) are entitled to the surplus. For more information, read about what a reverse mortgage is and how it works next.
Types of reverse mortgages
The three main types of reverse mortgage products are home equity conversion mortgages (HECMs), single-purpose reverse mortgages and proprietary reverse mortgages. Which one's right for you depends on your financial needs and retirement goals.
Home equity conversion mortgages: A HECM (pronounced "heck-um") is a reverse mortgage offered through Federal Housing Administration-approved lenders and backed by the Department of Housing and Urban Development (HUD). HECM loans have a 95% market share of the reverse mortgage industry. Unlike a single-purpose reverse mortgage, HECM loan proceeds can be used for whatever purposes the borrower wants, including living expenses or home repairs. However, the FHA capped the maximum HECM lending limit at $822,375 in 2021. This means that you may have to look for another option if your equity exceeds this limit.
HECM for Purchase loans: A HECM for Purchase loan leverages a borrower's existing equity to finance a new house, often to downsize, move closer to family, relocate to a property better suited to aging in place or transition into a retirement community. A HECM for Purchase doesn't require you to make monthly loan payments, but it does require that you keep up with mortgage insurance premiums and property taxes. Perhaps the most significant advantage of a HECM for Purchase is that you have to pay just one set of loan closing costs.
Single-purpose reverse mortgages: Single-purpose reverse mortgage proceeds can be used for lender-approved purposes, including property taxes or crucial home repairs. Local governments and nonprofits that offer these don't charge origination fees, and the closing costs are minimal. According to the Federal Trade Commission, single-purpose reverse mortgages are the least expensive reverse mortgage type, but they aren't available everywhere.
Proprietary reverse mortgages: Wholesale lenders offer proprietary reverse mortgage loans up to $4 million. Proprietary reverse mortgages aren't insured by the government, but this also allows them to exceed HECM limits. This is why they are sometimes called jumbo reverse mortgages. Since the federal government does not heavily regulate them, proprietary lenders have different rules regarding nonborrowing spouses by state, and funds might affect some government assistance programs.
Reverse mortgage payout options
Reverse mortgage borrowers can select how frequently they receive their loan proceeds. Depending on the type of reverse mortgage you choose, you can get funds in a lump sum, in fixed monthly installments or through a line of credit. The older the borrower is, the more equity they usually can access, which makes reverse mortgages popular among older retirees.
Lump-sum payments: Lump-sum payments come all at once in a single disbursement. Lump-sum amounts are most commonly used in HECM for Purchase reverse mortgages.
Fixed monthly payments: Fixed monthly payments are disbursed regularly. If you opt for fixed monthly payments, you can select from term or tenure payments. Term payments are received over a specific amount of time — typically between five and 10 years. Tenure payments are received as long as the home is your primary residence.
Lines of credit: A line of credit lets the borrower access funds as needed. The line of credit grows over time, but the borrower doesn't necessarily earn interest on it.
Reverse mortgage FAQs
Who should get a reverse mortgage?

A reverse mortgage isn't right for everyone, but it can be a good financial tool in the following situations:

If you don't plan to move: Since a change of permanent residency triggers the reverse mortgage repayment obligations, this type of loan is generally only a good idea if you plan to age in place.
If you're on a fixed income: Many seniors who depend on a fixed income from Social Security or other retirement programs use reverse mortgages to supplement their income. People often get reverse mortgages to pay off their existing mortgages and use the savings for extra cash every month.
If you can afford to keep up with ongoing costs: Reverse mortgages require you to pay expenses associated with property taxes, insurance and maintaining the residence. You must also pay a servicing fee to the lender, which is typically due monthly. Otherwise, you're at risk for default and foreclosure.
If you expect your home value to increase: If your heirs sell your house after you die to pay off the loan, they can keep the surplus of the sale. This means that, should your property value increase, it may offset a major downside of reverse mortgages.

How much money do you get from a reverse mortgage?

The maximum loan amount anyone can access through a HECM is $822,375 in 2021 (up from $765,600 in 2020). Since private lenders issue proprietary reverse mortgages, they're not capped, though. Many private lending companies offer proprietary jumbo reverse mortgages up to $4 million.

The largest loan amount you can receive depends on how much equity you have built up and other factors. The initial principal limit, or the total amount you can borrow against your home through a reverse mortgage, is determined by three factors: the value of your home, your age and current interest rates. The more your home is currently worth, the more funds you can get through a reverse mortgage.

Older homeowners, especially those over 75, tend to get significantly higher loan disbursements. Current interest rates also affect how much you can take out with a reverse mortgage — the lower the interest rates, the more funds you have available to you.

What is the interest rate on a reverse mortgage?

Interest rates for reverse mortgages fluctuate based on the economy. Historically, reverse mortgage interest rates have been between 3% and 6%. Like traditional mortgages, reverse mortgages are available as fixed- or variable-rate loans.

Fixed interest rates tend to start higher than adjustable rates, but they're more stable in the long run. The disadvantage of a fixed-rate loan is that proceeds must be awarded as a lump sum. If you're more interested in regular payments to supplement your monthly income, you might prefer a variable-rate reverse mortgage.

Variable interest rates change over time. While these changes may seem arbitrary, variable interest rates are generally based on an index and your lender's margin. The base interest rate corresponds to a third-party market index, and the margin is a fixed percentage added on top by your lender. Reverse mortgage lenders typically add a margin between 1% and 3% to the base interest rate.

How do you pay back a reverse mortgage?

Most of the time, a reverse mortgage is paid back by selling the property. You (or your estate) have the option of selling the house and turning over proceeds to the reverse mortgage lender. However, you could also refinance or repay the loan with other funds if you want to keep the house.

You don't have to make payments towards your reverse mortgage like you would a traditional mortgage. Reverse mortgage loans generally come due after a maturity event occurs, such as a change of residency, title transfer, failure to pay property charges or death.

What happens when you die with a reverse mortgage?

When you die, your lender will attempt to recoup what you owe. Generally, your family or estate has about six months to repay the loan outright or sell the property to recoup the balance. If the house is sold for more than the loan balance, your family keeps the difference. Alternatively, if the home sells for less than is needed to repay the loan, your family isn't held financially responsible — mortgage insurance covers the difference.

If you're married, your spouse can continue to live in the house under either of the following conditions:

They are also a borrower on the loan.
You were married before you took out the reverse mortgage and they were listed as a nonborrowing spouse on the application. Other criteria may also apply.

Is a reverse mortgage a ripoff?

Many people think of reverse mortgages as a last-resort source of income, but reverse mortgages can also be a smart financial tool for eligible homeowners in retirement. The extra funds provide seniors and retirees with an alternative way of accessing their equity without refinancing or selling their homes.

In 2017, the U.S. Department of Housing and Urban Development (HUD) and the Federal Housing Administration (FHA) set more regulations and stricter requirements on HECM programs to protect high-risk borrowers from default. Since then, defaults on new reverse mortgage lending have decreased by over 66% in some cases.

However, reverse mortgage scams do exist. Reverse mortgage fraud is a type of equity scam in which a perpetrator persuades an older person to take out a reverse mortgage against their best interests for the fraudster's personal financial gain.

Often, the victim is already acquainted with the perpetrator in reverse mortgage scams, but some lenders also purposely mislead prospective borrowers, according to the National Reverse Mortgage Lenders Association (NRMLA).

What is the downside to a reverse mortgage?

The biggest downside to a reverse mortgage is that the balance increases over time as interest on the loan accumulates. This process can eat up your home's equity, which leaves fewer assets for your heirs, especially if your wealth is primarily tied up in your home.

Reverse mortgage residency requirements can also be challenging to uphold as you get older. For example, the loan is due if you unexpectedly have to move into a nursing home or assisted living facility. There's also the chance you could outlive the payment terms on your reverse mortgage, which could lead to a significant financial struggle in your later years.

Another downside is that the fees can get expensive — plus, you're financially responsible for property taxes, insurance and maintenance charges. The extra income from disbursements can also affect your eligibility for needs-based government programs, including Medicare and Social Security income.

A reverse mortgage usually isn't a good idea if you don't plan on spending the rest of your life in the home. Remember that the loan is due when you die or permanently move out of the property.

Can a reverse mortgage be refinanced?

Yes. Like a traditional mortgage, you can refinance a reverse mortgage to get a better rate, more favorable terms or a different lender. Refinancing requirements vary based on the type of reverse mortgage and whether you want to refinance into a conventional mortgage or another reverse mortgage. To refinance a reverse mortgage, you must submit a new application and possibly schedule another session with a HUD-approved counselor.
Reverse mortgage costs
Before you can know if a reverse mortgage is right for you, it helps to understand your options and the typical fees involved. Keep in mind that the real cost of your reverse mortgage is a combination of upfront fees and ongoing costs.
HECM lending limits are
$822,375
in 2021
Upfront reverse mortgage fees
The upfront costs associated with a reverse mortgage include fees, charges for services and your initial mortgage insurance premium.
Counseling fee: Reverse mortgage counseling is mandatory if you choose a government-backed reverse mortgage. It typically costs around $125 to get a certificate from a HUD-approved, third-party HECM counselor. However, if you cannot afford this fee, it may be waived.
Appraisal fee: Professional home appraisals are required for HECMs. The process is similar to the kind of home inspection you need to sell a property. Average home appraisal costs range from $300 to $500.
Loan origination fee: Loan origination fees are based on your home's current value, but the government limits reverse mortgage origination fees to a maximum of $6,000.
Closing costs: Closing costs include fees for credit checks, document preparation, loan recording, couriers, inspections and title insurance. Reverse mortgage closing costs vary depending on the type of loan and your state of residence. Eligible homeowners have the option to pay closing fees upfront or bundle closing costs.
Mortgage insurance premium: Initial mortgage insurance premiums (MIP) cost up to 2% of the loan amount and are due at loan closing.
Ongoing reverse mortgage costs
Even though you receive payment after you close on a reverse mortgage, there are still additional costs to consider. Annual mortgage insurance premium payments are typically between 0.5% and 1% of the outstanding mortgage balance. Homeowner's insurance is also required, and flood insurance may be mandatory in some areas.
Reverse mortgage lenders also charge monthly fees for administering the loan. Servicing fees are a fixed amount capped at less than $40 for HECMs, but they are due each month.
You also must continue to pay property taxes and keep your property in good condition, so plan on paying regular costs for maintenance. Your loan can wind up in default if you violate its terms by neglecting the collateral property or not keeping the property in good condition.
You can also opt in to a life expectancy set-aside (LESA), which dedicates a portion of your reverse mortgage proceeds to pay for future taxes and premiums for a period of time. According to the National Reverse Mortgage Lenders Association (NRMLA), a LESA can fund property taxes, homeowners insurance and flood insurance, but it can't fund homeowners association dues or condominium fees.
How to get a reverse mortgage
If you're eligible for a reverse mortgage and decide it's the right move for you and your family, the next thing to do is find out exactly how much equity you have in your home. An appraisal is required to determine your home's current fair market value, and you can see how much you owe on your house on your monthly mortgage statement.
After you complete the initial application and submit a signed certificate, you must pay for an independent HUD-approved appraisal. An underwriter then reviews your application and sets a closing date if everything is in order.
1. Talk to your family

A reverse mortgage is a big decision. Because your primary residence is collateral against a reverse mortgage loan, it's crucial to talk to your spouse, children or other heirs about whether or not they plan to live in your house after you. If you want to keep the house in your family, your children can potentially refinance your mortgage loan and maintain the title.

2. Find the right reverse mortgage lender

You can find reverse mortgage products through direct lending companies and brokers. Reverse mortgage wholesale lenders can work with banks and brokers to originate proprietary loans. Few national banks offer reverse mortgage programs now, but some smaller banks still do. The reverse mortgage industry in 2021 is largely dominated by companies that focus exclusively on HECM loans.

If you're interested in a HECM, you should focus on FHA-approved reverse mortgage lenders. It's a good idea to talk to at least three different lenders to be sure you get the lowest rates available. As you compare reverse mortgage rates, keep in mind that a lower interest rate results in a higher calculation of your principal limit and decreases the total amount added to the balance of the loan.

Ask each lender how much you qualify for, what your payment options are, if there are any restrictions on the proceeds and what kind of fees you should expect to pay. Look for a national reverse mortgage lender that walks you through the entire process and doesn't resort to high-pressure sales tactics.

3. Get HUD-approved counseling

You're required to meet with a counselor approved by the U.S. Department of Housing and Urban Development before applying for a reverse mortgage. Your counselor sends you information before your session so you can prepare.

During counseling, you learn more about how a reverse mortgage affects you and your family. Your counselor also helps you compare alternatives to reverse mortgages, like cash-out refinancing or home equity loans.

After the counseling session, you receive a Certificate of HECM Counseling stating that you understand the basics of a reverse mortgage loan.

4. Complete application

A 1009 form is required to apply for most reverse mortgages. The application will be easier to complete if you have all the right documentation in order. You need a valid government-issued identification (driver's license or passport), verification that the property is your primary residence (bank statements or voter registration), proof of income (W-2, Social Security award letter or pay stubs) and your counseling certificate. Altogether, the reverse mortgage application process takes between 30 and 45 days.

5. Close on the reverse mortgage loan

At closing, your loan officer meets with you, an attorney and a notary to sign the documents to finalize your reverse mortgage loan. After the three-day rescission period, you start receiving payment disbursements according to the terms of your reverse mortgage. Funds from HECM and proprietary reverse mortgages can be used for living expenses or whatever else you like.

Once you close on a reverse mortgage, you have certain obligations to maintain the property and avoid going into default. This includes making any necessary home repairs and keeping up with property taxes, homeowners insurance and homeowners association fees. Reverse mortgage loans are due when the borrower sells the property, permanently leaves the residence or breaks the loan terms in some way (for example, by not paying property taxes).
Reverse mortgage tips
If you're considering a reverse mortgage, here are some key takeaways to keep in mind:
Put the house in both spouses' names: In most scenarios, it's ideal if the people listed on the title also sign for the reverse mortgage. If you're married, your spouse must consent to the reverse mortgage but is not legally required to sign on as a borrower. However, this can create problems down the road. For instance, the surviving spouse could lose the property if the primary borrower passes away and the loan is due.
Understand how interest accumulates: With a reverse mortgage, interest payments on the loan are deferred but still accumulate. Just like traditional mortgages, reverse mortgages can have fixed or adjustable interest rates. Adjustable interest rates are sometimes called variable interest rates because they change over time. Furthermore, interest on reverse mortgages is not tax deductible.
Know when the loan is due: As long as the terms of the reverse mortgage are met, the loan has to be repaid only when the borrower dies or permanently moves from the residence. Reverse mortgages are nonrecourse loans, meaning the lender can seize the collateral if the borrower defaults. However, the borrower (or heir) is not obligated to pay compensation, even if the collateral doesn't cover the full balance of the debt. Heirs have the option to pay back the reverse mortgage, usually through refinancing. Otherwise, the lender puts a lien on the property to settle the loan.
Remember you have rights: You have the right to cancel without any penalties within three business days after your reverse mortgage closing date — this is known as the rescission period. The Truth in Lending Act (TILA) requires lenders to provide a Good Faith Estimate (GFE) that itemizes all reverse mortgage service fees. Lenders must disclose your total annual loan cost (TALC), which is similar to how standard mortgage lenders must disclose the annual percentage rate (APR).
What are the best reverse mortgage lenders near me?
We compared our favorite reverse mortgage companies across the U.S. to help you find the right one for you.
Guide Sources

ConsumerAffairs writers primarily rely on government data, industry experts and original research from other reputable publications to inform their work. To learn more about the content on our site, visit our FAQ page.
Thank you, you have successfully subscribed to our newsletter!
Reverse mortgage company information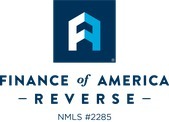 Finance of America Reverse provides homeowners aged 62 and older with financial independence for retirement through reverse mortgages. Eligible homeowners can get a free quote for FAR senior reverse mortgage services.
HECM and HomeSafe: FAR offers conventional HECM loans and proprietary reverse mortgages through the HomeSafe program.
Reverse for Purchase: With a HECM or HomeSafe for Purchase, your new down payment is typically between 45% and 62% of the purchase price.
Silvernest: Silvernest is a program that helps seniors generate income through homesharing. The platform matches your personality profile with potential housemates.
24/7 support: Finance of America Reverse offers 24/7 customer service by phone and email. Consumers can easily resolve problems or get questions answered.
Availability: FAR services are available in most states, and the company has offices in San Diego, New York, Indianapolis and Tulsa.
Read 2480 Reviews

Liberty Reverse Mortgage, formerly known as Genworth Financial Home Equity Access, has been helping senior citizens gain financial independence and security through Home Equity Conversion Mortgages (HECMs) for almost a decade.
Reverse mortgage loan options: Liberty Reverse Mortgage is a direct lender for HECM and HECM for Purchase loans. Repair set-asides are not available with the HECM for Purchase.
Iron Clad Guarantee: Liberty's Iron Clad Guarantee promises to deliver fair and competitive pricing and a loan closing within 60 days of the date the company receives your loan application and HUD Counseling Certificate. Liberty guarantees it will match or beat a competitor's pricing, and it will give you a $100 gift card if it can't.
Reverse mortgage calculator: Use Liberty's free reverse mortgage calculator for estimates and rate comparisons.
Availability: Liberty is a direct lender licensed in all 50 states but does not currently offer consumer-direct retail reverse mortgage lending in Utah.
Best for: Seniors who want a fast reverse mortgage process.
Read 1799 Reviews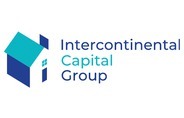 Intercontinental Capital Group Inc. is licensed by the U.S. Department of Housing and Urban Development as a Title II Mortgagee to offer government-insured Federal Housing Administration home loans and standard conventional financing.
Read 158 Reviews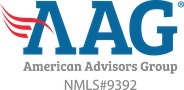 American Advisors Group offers reverse mortgage loans and refinancing options. Dedicated loan specialists help you compare reverse mortgage interest rates.
Loan options: The company offers reverse mortgages, HECM for Purchase, jumbo and refinance loans.
Free reverse mortgage calculator: Use AAG's free reverse mortgage calculator to figure out know much you could qualify for. Clients can also prequalify online.
Customer service: Some consumer complaints indicate that it took months for AAG to close on a reverse mortgage.
Comparison: Some consumers claim that they got less money once AAG closed on the mortgage than they would have from competing companies.
Read 1548 Reviews

Champion Mortgage is a division of Nationstar Mortgage. The company has been providing seniors and others with a variety of mortgage products since 1997.
Read 67 Reviews

All Reverse Mortgage Company offers HECM and HECM for Purchase loan options. Choose from a line of credit, lump-sum and term or tenure disbursements.
Read 3 Reviews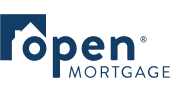 Open Mortgage offers loan programs for traditional and reverse mortgages and refinancing options. The company provides mortgage products in 46 states and the District of Columbia.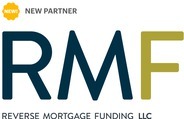 Reverse Mortgage Funding's loan products include Equity Elite Reverse Mortgage, adjustable-rate HECM, fixed-rate HECM and Reverse Mortgage for Purchase.
Loan options: In addition to fixed-rate HECMs, you can find options with adjustable rates that fluctuate on a monthly or yearly basis. The new Equity Elite reverse mortgage program is available to homeowners as young as 60. Reverse mortgage for purchase solutions are also available.
Online tools: Find loan calculators and free educational resources on the website.
Customer support: Representatives are available over the phone or via email.
Availability: RMF is available in all 50 states, plus Washington, D.C., and Puerto Rico.
Read Review

One Reverse Mortgage is the largest reverse mortgage lender in America. Licensed loan officers lead borrowers through each step of the process in all 50 states. This process and the company's licensed specialists make it an easy option for those new to the concept of reverse mortgages.
Read 19 Reviews

Quontic Bank specializes in consumer banking and lending, including HECMs. Standard eligibility requirements apply. Personal checking and savings accounts are also available.
Loan options: Conventional, FHA and VA mortgages are available for owner-occupied and investment properties. Reverse and wholesale mortgages are also available.
Online tools: Clients get access to accounts through a mobile app.
Customer support: Representatives are available via live chat, phone, email and physical branch locations.
Availability: Quontic Bank serves residents nationwide. However, not all products are available in all states.
Compare Reverse Mortgage Reviews

One Reverse Mortgage
Read 19 Reviews

Adjustable- and fixed-rate HECM, HECM for Purchase and HELOC programs. Licensed loan specialists help guide borrowers through each step of the process. No longer offers reverse mortgages.

Chat with a ConsumerAffairs decision guide

Live agent
Champion Mortgage
Read 67 Reviews

Provides reverse mortgage loan options to eligible homeowners. Offers direct deposit disbursement payments and line of credit payment plan options. Requires a high number of fees for various services.

Chat with a ConsumerAffairs decision guide

Live agent
All Reverse Mortgage Company
Read Reviews

Offers HECM and HECM for Purchase reverse mortgage programs. Handles HECM loans up to $822,375 and jumbo loans up to $4 million. Provides online quotes that let you compare reverse mortgage rates and loan terms.

Chat with a ConsumerAffairs decision guide

Live agent
EasyKnock

Provides a sale-leaseback program where homeowners sell their home and then lease it back. Eliminates the need for banks and loans. Sellers can rent, buy the house back or move. This is not a reverse mortgage.

Fairway Reverse Mortgage

Offers HECMs, HECMs for Purchase, jumbo reverse mortgages and proprietary reverse mortgages. Operates in all 50 states with local agents in most major cities. Provides online calculators.

Chat with a ConsumerAffairs decision guide

Live agent
Longbridge Financial

Offers HECMs, HECMs for Purchase and jumbo reverse mortgages that cover homes valued up to $4 million. Guarantees loan closure within 45 days of application. Charges a low origination fee.

Chat with a ConsumerAffairs decision guide

Live agent
Open Mortgage
Read Author Review

Offers HECM for Retirement and HECM for Purchase reverse mortgage products. Also provides mortgage loans and refinancing programs, including FHA, USDA, VA, DPA, conventional and rehab options.

Chat with a ConsumerAffairs decision guide

Live agent
Quontic Bank
Read Author Review

Offers residential mortgage programs including HECMs. Standard eligibility requirements apply. Personal checking and savings accounts are also available.

Chat with a ConsumerAffairs decision guide

Live agent
Disclaimer
Information in this guide is general in nature and is intended for informational purposes only; it is not legal, health, investment or tax advice. ConsumerAffairs.com makes no representation as to the accuracy of the information provided and assumes no liability for any damages or loss arising from its use.
You're signed up
We'll start sending you the news you need delivered straight to you. We value your privacy. Unsubscribe easily.
Comparing
×