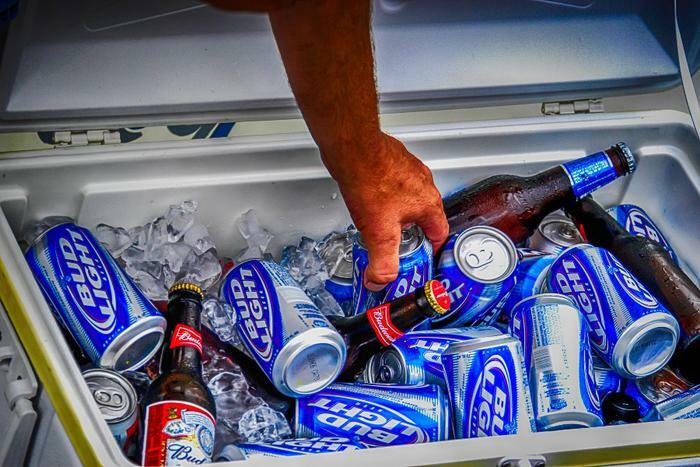 Budweiser has announced that it's offering free beer to consumers who are fully vaccinated against COVID-19. 
On Thursday, the company posted a commercial called "Reunited with Buds" to YouTube. In the ad, which features the beer brand's popular Clydesdales, Budweiser said consumers can get one of its beers for free if they show proof of vaccination at the website ABeerOnBud.com. 
Budweiser said consumers can show proof of vaccination in one of three ways: a photo of their "I Got Vaccinated" sticker; an uploaded photo of the "band aid" on their shot site; or an uploaded selfie showing that they were vaccinated at a vaccination location.
U.S. residents can enter the giveaway now through May 15, or while supplies last. The giveaway excludes residents of Alabama, California, and Texas. Also, those who enter must be a new or existing My Cooler Rewards member. 
Encouraging vaccinations
The company said it's hoping to encourage consumers to get vaccinated so that friends can "safely reunite at bars and restaurants in person" in the not-too-distant future. 
"As one of America's biggest brands, we felt it was important to take a stand on this issue and encourage people to get a vaccine so we can all gather together again," Monica Rustgi, Budweiser vice president of marketing, told USA Today.
Budweiser joins a number of other brands giving away free products as an incentive for customers to get vaccinated. 
Samuel Adams has announced that it will give vaccinated consumers free beer as part of its #ShotForSam promotion. Last month, Krispy Kreme announced that consumers who show proof of vaccination can get one free Original Glazed doughnut every day this year at any one of its 369 U.S. locations.