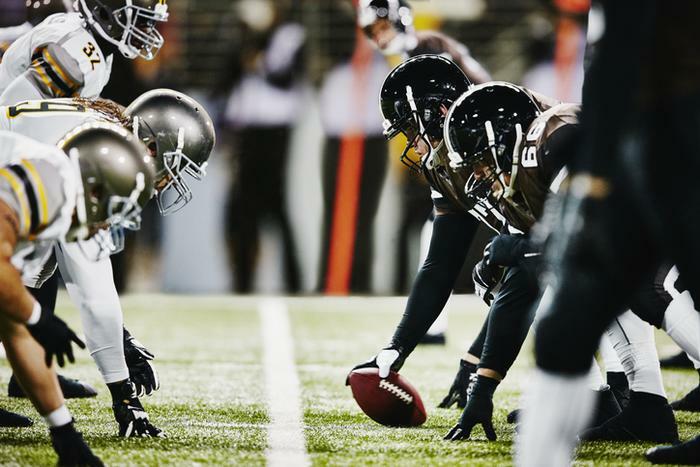 Typically, Black Friday is the biggest holiday shopping event of the year. However, this year, things have taken quite the turn. Instead of waiting until the end of November, some of the biggest retailers have already hosted big holiday shopping sales in October. 
Now, the NFL and Amazon's latest announcement could continue to change the course of the holiday shopping season. 
While most consumers are used to seeing football on their TVs on Thanksgiving Day, as of Thanksgiving 2023, viewers can also tune into football on Black Friday – November 24, 2023, at 3:00 pm ET on Prime Video. 
"Thanksgiving is synonymous with football, and we're excited to give our fans another day of NFL during this holiday weekend," said Hans Schroeder, chief operating officer of NFL Media. "Amazon is uniquely positioned to partner with us for this game as 'Black Friday' is one of the most important days of the year for their business." 
"Thursday Night Football has already proven tremendously successful on Prime Video, delivering millions of viewers every week, and we're excited to expand our relationship with the NFL with the inaugural 'Black Friday' game, starting next year," said Jay Marine, global head of sports for Prime Video. "'Black Friday' is the unofficial start of the holiday season, and we're thrilled to kick it off with a gift for football fans across the country with this new game." 
Amazon says it has seen great success since partnering with the NFL for Thursday Night Football. The games are averaging nearly 11 million viewers each week, and the season is just five weeks underway. These figures are up nearly 50% from Thursday Night Football telecasts in 2021. 
How will this affect Black Friday shopping?
Black Friday and holiday shopping trends from this year might clue retailers and shoppers in on what to expect with an NFL broadcast on the calendar for Black Friday next year. 
Three weeks into October, some of the biggest retailers have already hosted major holiday shopping events. Target, Amazon, Walmart, and Kohl's ran specials that rival Black Friday sales over a month out from one of the biggest shopping days of the year. 
With holiday shopping deals starting earlier in the season, and now a push to stay in on Black Friday to watch football, how will this announcement affect retailers that rely on foot traffic during what is typically the holiday rush? Many suspect that football fans may be more inclined to spend their money at Amazon during the big shopping day just because a game is being streamed on prime Video. 
This move, in combination with early season sales, may change the holiday shopping landscape. With deals rolling in much earlier, and a reason to spend another day away from stores, the mad rushes to brick-and-mortar stores may not last much longer.