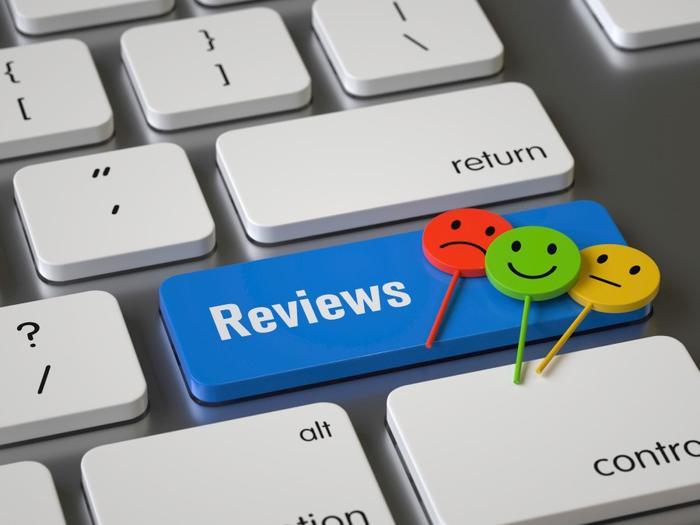 A new study conducted by researchers from the University of South Florida explored what goes into the decision-making process when consumers make online purchases. 
According to their findings, customer reviews are more impactful than ratings when consumers are trying to decide on purchases. 
"It's surprising because as a researcher, a business, or a consumer, we typically believe that when we go to Amazon, the most important piece of information is the average rating," said researcher Dezhi Yin. "And what we found was that when they read some reviews, just a few reviews can overturn the impact of average ratings." 
The importance of customer reviews
The researchers conducted three experiments as part of the study to better understand what goes into consumers' decisions when shopping online. 
In the first study, the researchers analyzed data from nearly 540 apps in the Apple App Store that were ranked in the top 100 apps over the course of two months. In the other two studies, college students were asked to purchase a digital camera and were given access to the products' reviews and ratings, though the two revealed mixed messages to the participants. 
Ultimately, the researchers learned that reviews play an important role in consumers' purchasing decisions. They note that ratings aren't irrelevant, but the details and descriptions used in some of the top reviews on products can carry more weight than ratings when consumers have to choose between different products. 
"It's the text of the top reviews that made a difference," said Yin. "This swaying effect only happened for text reviews. Without text, people are not swayed. It's the concrete details that are driving this impact." 
Advice for businesses
The researchers had some tips for online business owners that could help them make more sales. For starters, they recommend not getting too wrapped up in the ratings on specific products.
They also suggest that businesses try not to respond to any negative reviews – especially those that are at the top of the comments – as these are most likely to catch customers' eyes in their searches. 
"Businesses should not spend a lot of time gaming the rating system," Yin said. "That effort is actually not very meaningful or effective, based on our findings. Our findings suggest that as long as your average ratings were fine, what matters is the top reviews." 
Consumers can find thousands of verified reviews, and write their own, at ConsumerAffairs.