Best Solar Energy Companies
Solar energy is the most accessible and abundant energy source on Earth, and also the cheapest. Air conditioners, water heaters and anything that operates with gas and electricity can run on solar power. First, use our guide to determine if your house is a good candidate for solar and then compare solar companies.

Compare Top Solar Company Reviews

SunPower
Read 700 Reviews

Home, business and global solar energy provider and system maker with purchase, loan and no-money-down lease options. Local certified installation with a 25-year complete system warranty covering power, product and service.

Visit Website
Vivint Solar
Read 2,305 Reviews

Offers solar energy leases and loans, along with solar panel installation, design and permitting. Plans start at $0 down and include maintenance, monitoring and a 25-year panel warranty. Systems can also be purchased outright.

Sunrun
Read 1,412 Reviews

Provides loans and leases for no money down and options to prepay or purchase solar energy with installation, 10-year roof coverage and rate protection. Free maintenance, daily monitoring and 20-year insurance policy included.

SunLux Energy
Read 309 Reviews

Full-service solar energy provider with options to purchase, finance, pre-pay or lease for zero down. Complete system installation and lifetime customer service includes maintenance, monitoring and comprehensive 25-year warranty.

Visit Website
Zenernet
Read 29 Reviews

Specializing in residential solar panels, energy monitoring and smart home integration systems, this company provides no-pressure consultations, up-front pricing and premium technology. Warranties are available.

Sungevity
Read 311 Reviews

Powering Horizon Solar Power & Solar Spectrum, Sungevity offers zero-down solar energy systems with lifetime guarantees. Free installation, maintenance & repair included. Fixed rates for 20 years, with option to buy or extend.

PetersenDean
Read 130 Reviews

Solar contractor focused on zero-down loans for up to 20 years and multi-paneled systems including design, permitting, installation and inspection. A 25-year workmanship warranty includes roof penetration and transfer guaranty.

Dividend Solar
Read 636 Reviews

Finances zero-down solar system loans in more than 25 states with installation, low or flat-fixed rates, a 10-year workmanship warranty and optional 20-year extended service plan. Storage batteries and PACE financing is available.

RGS Energy
Read 31 Reviews

Full-service solar provider offering installation and zero-down financing in 10 states. Systems can also be purchased outright. Design, permitting, inspection and 25-year warranties included. Service and maintenance available.

Complete Solar
Read 185 Reviews

Partner-based business model connecting homeowners in California, Utah and New Jersey with solar energy providers and no-money-down financing options. Design, installation, permitting, maintenance and 25-year guarantee included.
What is solar energy?
In the simplest terms, solar energy is energy derived from sunlight. The sun releases particles of light called photons. When photons come into contact with solar panels, it forces electrons free from atoms, which creates an electrical flow that can be converted into solar thermal energy or electrical energy.
Sun energy is a form of renewable energy, meaning it doesn't use up natural resources or harm the environment. When it comes to harnessing those photons into energy, there are two main types of solar energy technologies: photovoltaic cell (PV) and concentrating solar power (CSP). Both convert sun energy into electrical power.
Is my house a good candidate for solar?
If you have high electric bills and sun in your yard, solar panels might be a good investment for you. There are two questions everyone should ask when considering adding solar panels to their home:
How much is your energy bill?
In order to actually save money by going solar, your current utility bill needs to be at least $75 per month. Residential solar companies set this $75 threshold because if your monthly utility bill is less than that, you won't really see energy savings by installing solar panels to your home.
What kind of roof do you have?
The best solar panels have a life expectancy of 40+ years, so you need to be certain your roof can last just as long. Solar panels require mounting hardware, which works best on composite or asphalt shingle, concrete tile or standing seam metal, or other sturdy material. If you've been thinking of replacing your roof, prioritize that over installing residential solar panels.
If you've got a sturdy roof and your utility bill is over $75 per month, then you should set up a solar consultation. A solar panel expert will come to your home to evaluate its potential for solar panels. Other considerations include:
The size of your roof
One solar panel is 5 ½ feet tall by 3 feet wide, so the area of available space on your roof could determine how much of your energy needs can be met by solar panels. On average, and under proper conditions, one solar panel produces about 1 kWh per day. If your daily kWh usage is 30, you would need 30 solar panels to generate all of your energy needs.
The direction of your roof
To get the best efficiency out of your solar panels, you must mount them toward the rotation of the sun. In the northern hemisphere, this means orienting it on a south-facing part of your roof.
How much sun you get
Solar panels produce more power when they get more direct sunlight, unshaded by trees or taller buildings. The more sun in your area, the more electricity you'll be able to produce. Know that you also might end up using a lot of power for air conditioning. Solar energy companies calculate "peak sun-hours" unique to your home. Peak sun-hours are the hours on a typical day that determine how much of the day sunlight can reach your panels at 1,000 watts per square meter. Most homes in the United States have three to five peak sun-hours, with less in the winter and more in the summer.
Where you live
The climate will also affect how much energy you need. Keep in mind that if your home is surrounded by shade from tall buildings, large trees or other obstructions, this will interfere with the amount of sunlight your panels will receive, thus making it less effective. You can calculate your peak sun-hours by placing an insolation meter in direct sunlight, and the meter will inform you about the solar power supply and current light intensity in your area.
Finally, consider how much solar panels cost. It's important to know whether the solar company offers solar leases or Power Purchase Agreements (PPAs), if they provide loans, or if they can help you get Property Assessed Clean Energy (PACE) financing. There are financing, leasing and PPA (power purchase agreement) options. As with most major purchases, there are pros and cons to consider before you install solar panels onto your home.
Types of solar companies
Most companies aren't equipped to manufacture, install and finance your solar panel system, but rather specialize in one of those areas. As a homeowner, you'll mostly deal with installers and financing companies, but it's important to understand how the different types of solar companies function. Remember that you don't have to go with the same company for installation and financing.
Solar panel manufacturers
Solar panel manufacturers create the solar cells and assemble the solar panels that go on your roof. Often solar panel manufacturers are also at the forefront of solar energy research and development. The best solar panel manufacturers own their supply chain and assemble high-efficiency solar panels from the cells they create. They offer warranties on their products.
Solar installers
If you think about it like buying a car, your installer is often like your dealership. Usually, solar panel installers will source your panels from a solar panel manufacturer directly or through a solar panel wholesaler. A solar panel installer's primary business is getting solar panels working on your rooftop, which requires other components like wiring and inverters that the solar panel manufacturer might not specialize in. These companies can be small or large. Some serve only certain geographic areas, while others operate nationwide.
Solar financing companies
These companies help people finance a solar panel system for their home through solar leases, loans or power purchase agreements. For more information, read our guide on solar financing companies.
Solar energy questions
How does solar energy work?

The most practical and common application of solar energy today for residential use is solar panels. PV panels are made up of many solar cells that have semiconductor materials to capture the light. When the sunlight hits those cells, electrons are knocked loose, creating an electric current. The electrons flow through a circuit on the panels and generate electricity.

Solar panels are made up of a collection of photovoltaic cells, commonly referred to as PV cells. The PV cells absorb sunlight and generate a direct current, which is then converted into alternating current electricity by an inverter. As the most important part of a solar energy system, a solar inverter converts the direct current (DC) output of a PV panel into alternative 240V currents (AC) that then feed energy into the home. Alternating current electricity is what powers your home. The more panels on a home or business, the more energy that can be created.

The energy that a panel can produce will vary by location and its available sunlight, but in general, most home solar panels have power output ratings ranging from 250 to 400 watts, with an average of about 320. The efficiency of your solar panels and how much electricity you require in your home will dictate the number of solar panels you need.

What are the different types of solar energy technologies?

The three types of technologies most commonly used to harness solar energy are photovoltaics, concentrating solar power and direct thermal:

Photovoltaic technology
Often referred to as PV, this technology converts sunlight directly into electricity using panels. Most commonly used in residential homes, photovoltaic panels are made up of many solar cells that have semiconductor materials to capture the light. When the sunlight hits those cells, electrons are knocked loose, creating an electric current. The electrons flow through a circuit on the panels and generate electricity. The more panels on a home or business, the more energy that can be generated.
Concentrated solar power
Referred to as CSP, concentrated solar power is used mostly in large power plants and is not typically recommended for residential use. CSP technology concentrates sunlight using mirrors and reflectors to collect solar energy and turn it into thermal energy. This thermal technology harnesses the sun's heat and converts it to mechanical energy before converting that to concentrated solar power to heat homes and water. This energy can be used to power turbines, which then makes electricity. CSP plants can also store their energy in order to produce electricity at all times of the day.
Direct thermal
Also called solar heating, direct thermal is another type of solar technology. These systems, like water heaters for homes or pools, use solar energy directly as a source of heat. By using sunlight or collector systems, direct-thermal systems can also heat living and working spaces, which can reduce utility costs immensely. There are also solar cooling systems that can circulate air conditioning or liquid through an HVAC system, without the use of electricity.

How do I choose a solar company?

To choose a solar company, start by figuring out what kind of solar panels you want. The three most popular types of solar panels are:

Amorphous
Monocrystalline
Polycrystalline

Once you pick the type of solar panel you want, find a company that specializes in that style. Make sure a solar company is right for you by checking their:

Licenses and insurance policies
Consumer reviews
Expertise level
Financing options

Do you really save money with solar panels?

Solar panels could save you a lot of money on electricity costs. Depending on where you live, you could even be eligible for extra incentives through the federal, state or local government. To find out how much money you could save through solar panels, click here.

How much does solar installation cost?

Solar panel installation costs vary based on multiple factors, including:

Where you live
Style of panel
Amount of panels

The federal solar tax credit can reduce your solar installation costs by 30% if you meet all of the eligibility requirements. For more information on solar installation costs, click here.

How many solar panels would it take to power a house?

The amount of solar panels needed to power a house is dependent on a few factors:

Your electricity usage
Type of panels you have
Solar exposure

If you're concerned about the number of solar panels you're going to need, don't be afraid to get quotes from different providers and compare benefits.
Thank you, you have successfully subscribed to our newsletter!
We value your privacy. Unsubscribe easily.
Expert reviews about solar companies

This solar financing company's mission is to give investors a way to invest in solar and to provide homeowners another source of financing. Through crowd-sourced investments, a homeowner can get a competitive loan to cover the cost of a rooftop solar system.
Read More

This company offers solar panels and a product line of solar batteries, powerful chargers and smart home apps to customers in 22 states. Plans include solar purchase, solar loan, solar power purchase agreement (PPA) and solar lease.>
Solar panels: Vivint Solar offers polycrystalline panels for those looking to save money and monocrystalline panels for greater efficiency.
Combined services: The process involves consultation, design, permitting, installation and activation. The company has partnered with LG Chem that provides batteries with an energy capacity of 9.8 kWh and warranty of 10 years. They are wall-mounted, noiseless and touch-safe.
Customer acquisition and installation efficiency: Vivint Solar is reportedly very efficient when it comes to customer acquisition, allowing it to theoretically offer customers lower prices than its competitors.
Financing model: Vivint Solar's most popular financing option is their PPA structure.
Read 2305 Reviews

Perhaps the largest residential solar installation company, this California-based subsidiary of Tesla manufactures and installs solar panels, servicing about 275,000 residential and commercial customers in 19 states and Washington, D.C.
Read More

Based in Massachusetts, this company provides affordable solar energy to homeowners, businesses and governments. They manage the installation process from start to finish for an easy transition to solar power.
Read More

In business for over 10 years, this company services more than 100,000 customers in 22 states. They specialize in customized solar energy systems and offers a lifetime warranty on its products.
Multiple financing options: SunRun lets you pay for your solar energy system in many ways. If you want to lease the system, you can pay SunRun a set amount per month or pay them a higher up-front fee and avoid the monthly payment. If you want to own the system, you can pay off the system in full or finance it with a loan.
Lifetime warranty: SunRun guarantees the performance of its product throughout the product's lifetime. This warranty promises free repairs on your solar energy system. SunRun's systems also include a roof warranty in case of leaks or holes.
mySunRun app: With SunRun's mobile app, mySunRun, you can track your system's production, share your system's stats via social media and change your billing preferences. The app also helps you submit customer support issues and refer friends to SunRun in exchange for Visa gift cards.
LG Chem battery: With SunRun, you can purchase an LG Chem battery in addition to your solar energy system. This battery can store the excess energy that your system produces, making it available to you in the event of an outage.
Read 1412 Reviews

This company can handle everything from site evaluation and paperwork and installation to maintenance—locations in California, Texas, Nevada and Arizona. For over 20 years, they have focused on helping consumers save money but pinpointing their properties exact energy needs.
Installation process: Upon signing a contract, SunLux will do a site evaluation, measuring your roof and conduct a shading study. Once the evaluation is complete, its team of engineers will design a system that fits your property and send it to you for approval. They will handle all permits that are needed through your city and once the proper permits are obtained, they will install your system. Finally, SunLux will do a final inspection with the city manager to check for proper installation.
Leasing options: SunLux Energy partners with solar leasing programs and offers leasing options for people paying over $100 per month on their energy bills. Its customers who use a leasing program save over 30% on their energy bills and an average of $500 by the end of the first year.
Financing options: SunLux Energy partners with finance companies to offer financing for its energy systems. No down payment is required and you can choose between 5- to 25-year terms. Additionally, financing your system earns you a 30-percent tax credit and allows you to own your own solar panels, which has an average return on investment of 20 percent.
Commercial project development: SunLux Energy works with commercial clients in the state of California to maximize energy savings and return on investment. Its engineers work with your company during the design phase to develop customized energy solutions for your business.
Qualification: Interested customers can visit the SunLux website and fill out a form with their basic information and the amount of their average electric bill to see if they qualify to switch to solar energy.
Read 309 Reviews

The world's leading solar cell and solar module manufacturers is also a leading solar installer. It was one of the first solar companies to become vertically integrated and was the first U.S. company focused on the home solar market to do so. Aside from residential solar installations, this company is routinely one of the top commercial solar panel installers in the United States.
Read More

Going solar is easy with Zenernet's convenient consultations, up-front pricing and financing options. Professional solar panel installation is available across the U.S. with long-term warranties.
Consultation: Talk to a solar panel expert over the phone to get a customized solar plan for your home.
Pricing: Technicians always quote the lowest price they can offer, so you don't have to worry about haggling.
Hardware: Zenernet builds solar panels systems to look good and perform with sleek, black-on-black panels. Warranties cover your system and roof for 25 years.
Financing: Several financing options are available to work within your budget and financial preferences.
Installation: Their network of professional local installers with solar experience are all certified and insured. Installation is available in California, Arizona, Texas, Illinois and other states.
Read 29 Reviews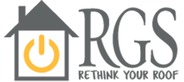 This company provides solar power systems, solar financing and maintenance services. Since its founding in 1978, this solar power systems installer has installed over 25,000 solar energy systems on home, schools and businesses.
Read More

Devoted to designing and installing residential solar power systems, this company offers a range of services, and much of its success comes from a proprietary technology that helps clients choose specific features while staying within their budgets.
Read More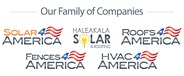 Founded in 1984, this residential and commercial roofing and solar company handles estimating, design, permitting and American-made roofs and solar roofing systems installation. They also offer backup batteries and EV chargers.
Read 130 Reviews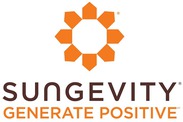 The company is a leading solar power provider that designs and installs residential and commercial solar systems in California. It offers flexible financing options and fast installation time.
Read More

This Colorado-based and Colorado-focused full-service solar company has partnered with high-quality U.S.-based companies to offer great solar products made in the USA.
Supports the US economy: Focused on supporting the U.S. economy, Go Solar, Inc. uses solar panels and solar inverters from top U.S. solar companies such as SunEdison and Enphase.
Industry knowledge: The company's leadership knows solar technology and solar financing in depth, which leads to a high-quality product offering and competitive financing options.
High-quality industry partnership: With SunEdison as a dedicated partner, Go Solar, Inc., presumably gets a good deal on its solar panels, thus allowing the company to offer customers a good deal on high-quality solar technology (which includes a 25-year warranty).
Complete service: Go Solar, Inc. keeps the customer experience smooth and pleasant with in-house contractors, financing, maintenance, monitoring and even roof repair (with a 20-year "bumper to bumper" warranty).
Mutual benefit with growth: The company also offers a $500 reward for referring new customers.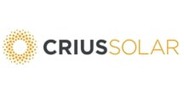 This company offers leading retail energy products and full-service solar installation from Verengo Solar.
Read More

This unique solar company is focused on assisting homeowners who want to go solar. It collects bids from various solar installers, evaluates them and makes recommendations to the homeowners.
Read More
Compare Top Solar Company Reviews

Solar Five
Read 22 Reviews

Provides residential and commercial solar energy ownership and lease options on the East Coast with installation, monitoring, 20-year system warranty and five-year workmanship guarantee. Rooftop and ground systems available.

Crius Solar
Read 13 Reviews

Offers comprehensive solar energy service, including design, planning, permitting and installation. $0 down loans and PPAs available. Plans include repair, monitoring and insurance for 20 years.

Tesla Energy
Read 8 Reviews

Designs and installs solar panels and roof shingles with options to buy, finance or lease systems for no money down. Monitoring, maintenance and insurance available. Systems include a 20-year warranty. Home batteries available.

EnergySage
Read Reviews

Nationwide cost-comparing network gathering competitive offers from pre-screened installers in an online solar marketplace. Customers can request and compare competing quotes and research solar financing across 30-plus states.

Pick My Solar

Online hub matching users with solar manufacturers, financiers and certified installers who competitively bid on projects. Triple-coverage guarantee includes production, workmanship warranty and system's manufacturer warranty.

Go Solar
Read Expert Review

Based in colorado, Go Solar is dedicated to making quality solar products that are made in the USA. The company offers both residential and commercial solutions.

SolarCity
Read 586 Reviews
Out Of Business

Nationwide residential and commercial solar panel installation specialist, now a subsidiary of Tesla that's responsible for installing low-profile-design solar panels and solar roof tiles for use with Tesla's home battery system.
Disclaimer
Information in this guide is general in nature and is intended for informational purposes only; it is not legal, health, investment or tax advice. ConsumerAffairs.com makes no representation as to the accuracy of the information provided and assumes no liability for any damages or loss arising from its use.
Thank you
Keep an eye on your inbox, the latest consumer news is on its way!