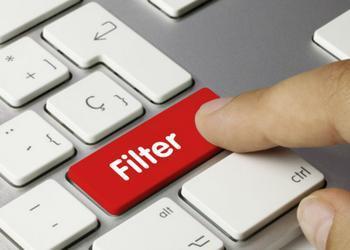 You wouldn't think someone would go to a restaurant or coffee shop and use the free wi-fi access to watch porn, but apparently it's a thing.
Last week McDonald's said it had installed filters on public wi-fi at its restaurants to prevent customers from accessing porn sites. Now Starbucks says it is exploring similar action, according to Enough Is Enough, an anti-porn advocacy group.
"We are pleased by Starbucks' decision to make its stores safer for families and children by pursuing an effective wi-fi filtering solution," said Donna Rice Hughes, President of Enough Is Enough. "This simple act of corporate responsibility is good for the public and for customer service. We are hopeful that in the very near future, Starbucks will be filtering their coffee and their wi-fi, both nationally and globally."
McDonald's filter in place
Last week McDonald's said it has put into place a filtered wi-fi system at nearly 14,000 stores in the U.S. The filtering system is designed to block someone accessing the internet using the restaurants' free wi-fi from accessing porn sites.
On Friday, Starbucks issued a statement saying it is in the process of evaluating a similar system for all of its company-owned stores. Discussions center on ways to implement what the company called "the right, broad-based solution that would remove any illegal and other egregious content."
The spokesperson said the company wants to make sure than any system it deploys also does not involuntarily block unintended content.
"In the meantime, we reserve the right to stop any behavior that interferes with our customer experience, including what is accessed on our free wi-fi, as part of our commitment to ensuring that our stores remain a safe and welcoming environment," the spokesperson is quoted as saying.
Pretty creepy
Apparently some consumers have been using public wi-fi to access porn for quite a while. This forum from 2010 discusses whether anyone can tell if a user is on a porn site and block and activity. At the time, the consensus was that few institutions blocked it, but it was also generally agreed that the practice was pretty creepy.
Hughes says it's not just creepy, but poses a very real danger.
"Internet safety is now the fourth top-ranked health issue for U.S. children with peer-reviewed research confirming internet pornography as a public health crisis," she said. "Pervasive online child pornography, which is the actual sexual abuse of children, is a crime to produce, distribute or download."
She commended both Starbucks and McDonalds for taking stands on the issue and her website set up a page to allow like-minded consumers to send both companies a thank you note.