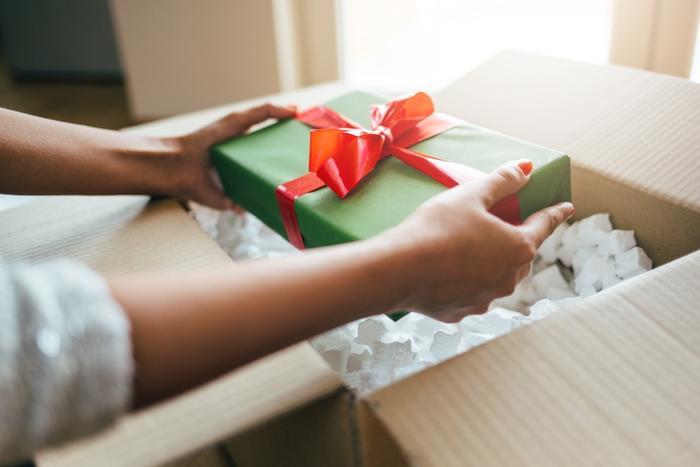 Consumers will likely spend generously this holiday season, according to a survey by The Conference Board, which finds shoppers in a festive mood.
The survey showed the typical consumer plans to spend about $675 on gifts, nearly 8 percent more than last year. Lynn Franco, senior director of Economic Indicators at the organization, says that's good news for retailers.
"Consumers are gearing up for the holidays, with signs indicating they will not reign in their spending," Franco said. "Consumer confidence is at historically strong levels, the job market remains solid, and the economy is in a record-breaking year of expansion. Retailers should expect strong demand this season."
28 million packages a day
According to Adobe Analytics, consumers spent $126 billion with online retailers last holiday season -- 16 percent more than the year before. And those online purchases have to be delivered to consumers' front porches.
The U.S. Postal Service (USPS) said it expects to deliver 28 million packages per day between December 16 and 21, with the average falling only slightly after that. Between Thanksgiving and New Years Day, USPS expects to deliver 800 million packages. 
Consumers should take that into consideration when ordering gifts, leaving plenty of time to get them where they are going. 
This year, USPS expects its busiest time of the season will peak two weeks before Christmas when consumers start their last-minute shopping. The week of December 16 is expected to be the busiest time for mailing, shipping, and delivering packages. And that doesn't count the nearly 2.5 billion pieces of First-Class Mail, including greeting cards, that have to be processed and delivered the week of Dec. 16.
Shipping deadlines
USPS has issued this list of shipping deadlines for consumers sending packages domestically and to U.S. military service personnel:
Dec. 9 — APO/FPO/DPO (ZIP Code 093 only) Priority Mail and First-Class Mail

Dec. 11 — APO/FPO/DPO (all other ZIP Codes) Priority Mail and First-Class Mail

Dec. 14 — USPS Retail Ground

Dec. 18 — APO/FPO/DPO (except ZIP Code 093) USPS Priority Mail Express

Dec. 20 — First-Class Mail (including greeting cards)

Dec. 20 — First-Class packages (up to 15.99 ounces)

Dec. 21 — Priority Mail

Dec. 23 — Priority Mail Express*
To avoid long lines at post offices, USPS says consumers can use its website to ship their packages. Again, December 16 is expected to be the busiest day for USPS online. 
The Postal Service said it is expanding Sunday delivery beginning Nov. 24 to locations with high package volumes. The company expects to deliver more than 8 million packages on Sundays in December.