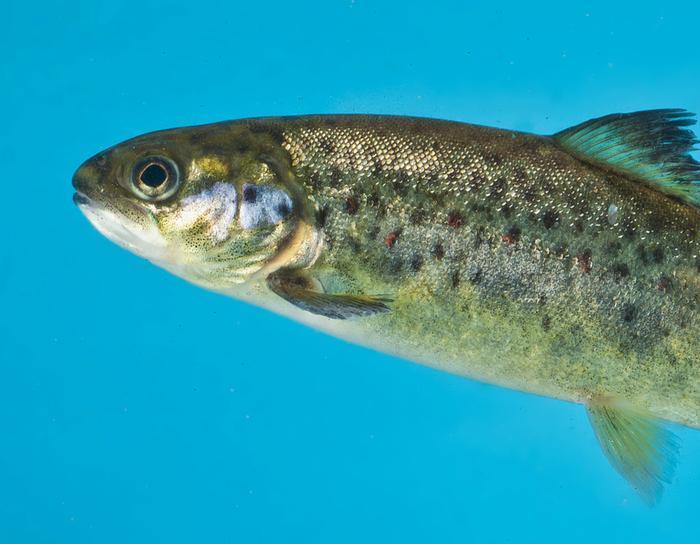 The first genetically modified salmon will be swimming your way shortly. The Food and Drug Administration has approved AquaBounty Technologies' application for AquAdvantage Salmon, an Atlantic salmon that reaches market size more quickly than non-GMO farm-raised Atlantic salmon.
The FDA insists the fast-growing salmon is safe.
"The FDA has thoroughly analyzed and evaluated the data and information submitted by AquaBounty Technologies regarding AquAdvantage Salmon and determined that they have met the regulatory requirements for approval, including that food from the fish is safe to eat," said Bernadette Dunham, D.V.M., Ph.D., director of the FDA's Center for Veterinary Medicine.
Others, of course, disagree.
"Moms don't want to feed their children fish genetically engineered to grow four times fatter, four times faster and to be sterile," said Zen Honeycutt, founder of Moms Across America, an anti-GMO group. "The approval of GMO Salmon shows us that the federal government is not protecting us. It is apparent that the only line of defense is the parent who gets informed and chooses not to buy GMO toxic food and feed it to their children."
20 years
This is not exactly a bolt from the blue. AquaBounty Technologies has been pleading its case for 20 years, arguing that the genetically engineered salmon will, so to speak, bring protein to the people faster and more cheaply than ever before.
"AquAdvantage Salmon is a game-changer that brings healthy and nutritious food to consumers in an environmentally responsible manner without damaging the ocean and other marine habitats. Using land-based aquaculture systems, this rich source of protein and other nutrients can be farmed close to major consumer markets in a more sustainable manner," said AquaBounty CEO Ronald L. Stotish, Ph.D.
To those who compare the GMO salmon to frankenfish, AquaBounty and its supporters say genetic engineering is actually beneficial to the environment.
"Through greater efficiency and localized production, AquaBounty's AquAdvantage Salmon increases productivity while reducing costs and the environmental impacts associated with current salmon farming operations," the company said in a statement. "Land-based aquaculture systems can provide a continuous supply of fresh, safe, traceable, and sustainable AquAdvantage Salmon to communities across the U.S. and do it with a reduced carbon footprint. Importantly, it offers an alternative approach to fish farming that does not exploit the oceans."
The customized fish will be grown in inland facilities in Canada and Panama, growing to market weight in about half the time of conventional salmon, with 25 percent less feed.
One flash point is that, in the U.S., there is no requirement for labeling GMO products and therefore Zen Honeycutt and other consumers won't necessarily know whether the fish they're buying is a GMO specimen, a point made by Colin O'Neil, agriculture policy director at the Environmental Working Group.  
"Foods with genetically modified ingredients line the shelves of our supermarket aisles, and today the federal government gave its approval to the first GMO salmon. Yet, American consumers have no way of knowing whether or not what they are eating has been genetically modified," O'Neil said. "With this latest decision to approve GMO salmon as food, our leaders in government and the food industry need to finally give consumers the right to know."