Best Debt Consolidation Loan Companies

Debt consolidation loan alternative
Debt of $10,000 or more to qualify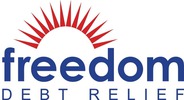 Debt consolidation loan alternative
Debt of $15,000 or more to qualify

Debt consolidation loan alternative
Debt of $10,000 or more to qualify
Use our guide to research and find the best debt consolidation loan company for you. These companies provide loans that you use to pay off your current debt. A debt consolidation loan lets you make one monthly payment, typically at a lower interest rate than your current loans. We looked at how to apply for a debt consolidation loan and the rates you should expect to pay on one.
Why trust ConsumerAffairs?
Our recommendations are based on what reviewers say.
4,150,603 reviews on ConsumerAffairs are verified.
We require contact information to ensure our reviewers are real.
We use intelligent software that helps us maintain the integrity of reviews.
Our moderators read all reviews to verify quality and helpfulness.
Compare Top Debt Consolidation Companies

Read 1,244 Reviews

Offers fast funding and flexible loan terms. Borrowers can get approved for loans up to $10,000. Approved applications funded as soon as the same business day. Offers lines of credit from $500 to $4,500. APRs vary by state.

Learn More

Read 16 Reviews

Offers debt consolidation, credit card consolidation and debt settlement. No minimum credit score required for approval. Results within minutes. Program is between 12 and 48 months.

Chat with a ConsumerAffairs decision guide

Live agent

Read 530 Reviews

Personal loans from $600 to $20,000. Maximum APRs vary by state. Includes a seven-day "no worry guarantee" to return any amount. No prepayment penalty. Small business loans also available.

Chat with a ConsumerAffairs decision guide

Live agent

Read 333 Reviews

Charges $89 setup fee. Monthly fees from $79 to $109. Averages 19 points improvement per customer. Does not guarantee specific results. Cancel contract within five days of signing. Not be available in all states.

Get a Quote

Call ConsumerAffairs Toll Free

(855) 579-9181

Read 80 Reviews

Loan amounts from $1,000 to $47,500. Select from terms between 12 and 60 months. APR is from 4.99% to 29.99%. No minimum credit score. No administration fee and no prepayment penalty. Limited availability.

Chat with a ConsumerAffairs decision guide

Live agent

Read 119 Reviews

Loan amounts from $2,000 to $100,000. Secures loans in as little as 24 hours. Call to start an application if you don't have an eligibility ID. Check your rate without affecting your credit score. Limited availability.

Chat with a ConsumerAffairs decision guide

Live agent

Read 511 Reviews

Loan amounts from $5,000 to $50,000. Select from 24- to 60-month terms. APR from 7.99% to 29.99%. Requires 600 credit score. Origination fee up to 4.99%. No prepayment penalty.

Get Started

Call Center Open

(844) 752-5328

LightStream

Partner Disclosures

Your loan terms, including APR, may differ based on loan purpose, amount, term length, and your credit profile. Excellent credit is required to qualify for lowest rates. Rate is quoted with AutoPay discount. AutoPay discount is only available prior to loan funding. Rates without AutoPay are 0.50% points higher. Subject to credit approval. Conditions and limitations apply. Advertised rates and terms are subject to change without notice. Payment example: Monthly payments for a $10,000 loan at 3.99% APR with a term of 4 years would result in 48 monthly payments of $227.75. Truist Bank is an Equal Housing Lender. © 2022 Truist Financial Corporation. Truist, LightStream, and the LightStream logo are service marks of Truist Financial Corporation. All other trademarks are the property of their respective owners. Lending services provided by Truist Bank.

Read 15 Reviews

Loan amounts from $5,000 to $100,000. Offers a 0.5% APR discount for using automatic payments. Rate Beat program for competitor offers. Minimum credit score varies. No fees or prepayment penalties.

Get Started
Read Reviews

Analyzes credit to see if you qualify for a line of credit loan with a lower interest rate. Provides app that monitors credit card due dates, minimum payments and interest rates and calculates the best way to pay off debt.

Chat with a ConsumerAffairs decision guide

Live agent
Read Reviews

Online marketplace for personal loans between $2,000 and $50,000. APR from 2.49% to 35.99%. Select from terms between 61 days and 180 months. Origination fee up to 8%.
What is a debt consolidation loan?
Debt consolidation is a debt relief program that lets you take out a new loan to pay some or all of your outstanding debts. In some situations, it reduces the total amount you pay by lowering the interest rate, and it often gives borrowers more time to repay the owed amount.
Consolidating your debt streamlines the debt repayment process by combining multiple bills into one single payment. A debt consolidation loan covers the following types of debt:
Credit cards
Personal loans
Medical bills
Payday loans
Student loans
How do debt consolidation loans work?
Debt consolidation can be done with a balance transfer credit card or by taking out a personal loan. You still pay the full amount you owe when using a personal loan for debt consolidation, but you're simplifying your payments and protecting your credit. A personal loan typically has a lower interest rate than credit cards, and the repayment terms can be stretched to between 36 and 60 months so you can take advantage of lower monthly payments over an extended period.
Debt consolidation loans are available in various amounts through banks, credit unions, private lenders and other financial institutions. The amount you pay and the availability of loans depend on several factors, including the total amount of debt and your credit score.
Debt consolidation changes the terms of your debt. Debt settlement reduces your debt.
Debt consolidation vs. debt settlement
Debt settlement is another popular form of debt relief, but it's notably different from debt consolidation. With debt consolidation, you still pay the total amount of debt you owe. With a debt settlement program, you attempt to reduce the total amount of debt you owe by negotiating with creditors.
How to qualify for a debt consolidation loan
Specific debt consolidation requirements vary by lender but are likely to include:
Proof of income
Credit history
Unsecured debt exceeding $5,000
Debt consolidation lenders generally set a minimum credit score of 580 to 640 to qualify for a loan.
How to get a debt consolidation loan
Getting a loan for debt consolidation requires careful preparation. Follow these steps to find a debt consolidation loan for your situation:
Analyze your debt
Take an inventory of each loan and credit card balance you have and prepare a budget and payment plan. Your budget helps you calculate how large of a monthly payment you can afford, and your payment plan reminds you to set aside the needed funds.
Know the type of loan you need
Your credit counselor or debt consolidation lender helps you identify the type of loan you qualify for and have the best chance of paying off. If you've weighed your debt relief options and decide to take out a loan, you need to choose between a secured loan or an unsecured loan.

Unsecured debt consolidation loans aren't backed by an asset or personal property as collateral. This is the most popular type of debt consolidation loan, though interest rates of unsecured loans are generally higher than those of secured loans. Lenders base approval and interest rates on your credit score, income and debt-to-income ratio. You typically need to have a good credit score to be approved for an unsecured personal loan for debt consolidation.
Secured debt consolidation loans are secured by an asset or property, such as your house when taking out a home equity loan for debt consolidation. Secured personal loans can be easier to get than unsecured loans, but they're riskier because your property may be seized if you default on the loan. Only apply for one if you're confident you can make consistent monthly payments.

Find a reputable debt consolidation company
Shop around and compare rates and terms. Know what qualifications each lender requires to approve a loan. Not all debt consolidation lenders are equal — use the following tips to identify a legitimate debt consolidation company you can trust.
Debt consolidation loan rates
Debt consolidation interest rates vary by lender and are based on factors like your credit score, the loan amount and the loan term. Debt consolidation loans have fixed or variable rates. If you're worried about rising interest rates on a long-term loan, get one with a fixed rate. Variable-rate loans have lower APRs than fixed-rate loans, but the interest rates are based on a benchmark set by banks on a periodic basis. This means the interest rate of your loan is likely to rise or fall over time, which creates financial uncertainty.
Your credit score is usually the primary factor when a lender determines what interest rates to offer you. Debt consolidation loan rates range from 4% for borrowers with excellent credit to 36% for those with poor credit. Many debt consolidation lenders require borrowers to have a minimum credit score of 580.
Estimated debt consolidation loan rates
| Credit score | Score range | APR estimate | APR average |
| --- | --- | --- | --- |
| Excellent | 730 - 850 | 4% - 20% | 14% |
| Good | 680 - 730 | 6% - 29% | 18% |
| Fair | 610 - 680 | 7% - 31% | 22% |
| Poor | 300 - 610 | 14% - 37% | 28% |
Debt consolidation questions
Is it a good idea to consolidate debt?

As with any debt relief solution, there are pros and cons to debt consolidation. However, debt consolidation can be an attractive option for consumers looking to simplify their debt portfolio or buy more time to pay off their debts and take control of their finances. By paying off several debts with one new loan, you also alleviate the stress associated with having multiple creditors.

Are debt consolidation companies legitimate?

There are many legitimate debt consolidation companies, but there are also fraudulent businesses. Review our tips above for finding a reputable lender and read reviews to better understand the results you can expect from a company.

Are there any government programs to help with debt?

There are no government-approved debt consolidation companies. The federal government does not directly offer or endorse any debt management program. It does, however, set regulations for the lending industry to protect consumers.

Can I get a debt consolidation loan with poor credit?

You can still get a debt consolidation loan with bad credit, but it's more difficult. Your interest rates will be higher, which means you won't be saving as much money. This could defeat the purpose of consolidating your debt.

When choosing a lender, consider the full amount of interest you'll pay over the life of the loan. Opting for a short-term loan increases your monthly payments but reduces the amount of interest and fees you pay over time.

If you have already consulted your local credit union, tried options such as a loan finder service and are having trouble securing a debt consolidation loan, consider seeking help from a credit counseling agency. Credit counseling agencies offer programs that can help people with bad credit who are having trouble finding a loan.

Do debt consolidation loans hurt your credit score?

When taking out any new line of credit, you may see a short-term effect on your credit score. However, taking out a personal loan for debt consolidation shouldn't have a long-term negative impact on your credit if make your payments consistently and don't default on the loan.

Credit scores are impacted by your credit utilization ratio, which is the amount of credit you owe compared to how much credit is available to you. Closing credit card accounts reduces your available credit and raises your credit utilization ratio. A higher credit utilization ratio can lower your credit score. You might want to leave your credit accounts open even after they are paid off — just don't add any new or additional debt on the accounts.

How much does debt consolidation cost?

The only cost of debt consolidation is the same associated with any personal loan: the interest charged over the term of the loan and any origination fee the lender charges. There is no guarantee you'll save money by consolidating your debt — you may end up paying more over the life of the loan if you opt for a long repayment term. A good lender or credit counselor helps you make sense of the loan conditions and ensures the loan you're taking out makes sense for your financial situation.

Can you consolidate student loans?

The short answer is yes, but student loan consolidation is an animal of its own. Unlike other types of debt, there are federal consolidation programs for student loans. You can also use a personal loan to consolidate student loans — this is typically referred to as refinancing your student loans.

READ MORE: Best Student Loan Refinancing and Consolidation Companies

Do debt consolidation programs work?

Yes. Taking out a personal loan to consolidate your debt is a viable option. Whether the method is successful depends on the individual and their ability and commitment to repaying the new loan.

What are some debt consolidation alternatives?

When it comes to debt relief, debt consolidation is not your only option. Other popular debt management plans and programs include debt settlement and credit counseling. There are also DIY debt repayment solutions, including the snowball or avalanche methods. As a last resort, filing for bankruptcy may be a solution for some people.

READ MORE: Debt relief programs and solutions.
Thank you, you have successfully subscribed to our newsletter!
Debt consolidation reviews
Disclaimer
Information in this guide is general in nature and is intended for informational purposes only; it is not legal, health, investment or tax advice. ConsumerAffairs.com makes no representation as to the accuracy of the information provided and assumes no liability for any damages or loss arising from its use.
You're signed up
We'll start sending you the news you need delivered straight to you. We value your privacy. Unsubscribe easily.
Comparing
×