Find the Best Corporate Relocation Companies

Compare Reviews for Top Corporate Relocation Companies

Colonial Van Lines
Read 1,341 Reviews

Offers long distance moving, storage and corporate relocation. Includes packing and assembly/disassembly in estimates. Requires a near-50% deposit. Charges around $4,000 for two-bedroom interstate moves.

Visit Website

Toll free number

(855) 463-2357

American Van Lines
Read 2,048 Reviews

Offers long-distance, military, commercial, and corporate moving services. Requires a 50% deposit to reserve a move. Charges around $4,000 for a two-bedroom cross-country move.

Visit Website

Toll free number

(855) 463-2541

Bold Moving and Storage
Read 55 Reviews

Specializes in local and long-distance moves to and from the DMV (D.C., Maryland, Virginia) area. Charges from $1,000 to $3,000 for long-distance moves. Offers a price-match policy to beat competitors' prices by $500.

Visit Website

Toll free number

(844) 924-8396

Move Quick
Read 43 Reviews

Move Quick Inc is a Florida-based moving company. It provides local, long distance, commercial and international moving as well as storage and packing services. You can get a free estimate using their online tool.

United Van Lines
Read 252 Reviews

Offers local and long-distance services for residential, corporate and military relocation. Uses a virtual estimator system to approximate cost. Charges around $2,250 for local moves and $4,500 for long-distance moves.

Atlas Van Lines
Read 164 Reviews

Performs local, long-distance and interstate moves as well as moves to Canada. Charges based on the weight of items being moved and the overall distance traveled. Offers moving services for vehicles and specialty items.

Radius Moving and Storage
Read 32 Reviews

Specializes in full-service moving services for long-distance private moves. Provides options for all stages of the move from packing services to storage. Charges based on move size and distance. Offers commercial moving.

Aires
Read Expert Review

Aires is headquartered in Pittsburgh and has over 35 years of corporate relocation experience. Its solutions include a worldwide network of over 3,000 active service providers in more than 175 countries.

Alexander's Mobility Services
Read Expert Review

Founded in 1953 and based in San Marcos, California, Alexander's Mobility Services provides relocation services and solutions to over 300 global clients. Alexander's is a shareholder agent with Atlas, expanding its global reach.

ARC
Read Expert Review

Based in Fairfax, Virginia, ARC Relocation provides its clients with a full spectrum of relocation services for corporations, government agencies and individuals. It specializes in relocation tax compliance and technology.
Common questions about corporate relocation companies
How do corporate relocation companies benefit employers and employees?
Corporate relocation companies offer clients and their employees numerous cost-saving and streamlining benefits during the relocation process. In addition to transporting employee's household goods, many companies offer departure services (like home sale assistance) and cost management services (like lump sum management).
BVO program: Relocation companies often manage Buyer Value Option (BVO) programs, allowing the employer to be responsible for listing an employee's home for sale and obtaining an offer. In other words, the employer purchases the home and sells it to the future buyer, letting the employee focus on moving instead of selling their home.
GBO program: Some relocation companies offer a Guaranteed Buyout Program (GBO) in which the relocation company buys the home from a transferee as a GBO vendor and lists it for sale with a real estate brokerage firm.
Cost management: One of the main goals of a corporate relocation company is to help clients save money and stay on budget during the relocation process. Be it a domestic or international move or a local commercial move, relocation companies are trained in cost management. Many companies have lump sum management programs that help transferees manage the allotted relocation budget provided by their employer.
What international destination services do corporate relocators offer?
Corporate relocation companies that understand the importance of international moves offer multiple services to help transferees every step of the way. From counseling, area orientation and home finding to cross-cultural and language training and immigration services, relocation companies can help ease families into the transition of a new culture.
Immigration services: International relocators have extensive knowledge in each country's rules and regulations regarding work visas and permits, passports and immigration administration. They typically coordinate with an immigration law firm in the host country to obtain the proper documents.
Area orientation: Most relocation companies that offer international services assign a local consultant in the host country who meets families at the airport and gives them an overview of their new country including community tours, school and housing information and information on how to get involved in activities they enjoy.
Cross cultural training: In order to adapt to their new cultures effectively, many relocation companies offer cultural and language training to families upon arrival.
Do corporate relocation companies service government and military families?
Some corporate relocators understand the time constraints and special requirements that come with government and military relocation and offer multiple mobility services for military members and their families. Additionally, corporate relocators can specialize in General Services Administration (GSA) office moving, which involves special rules and regulations.
Military relocation: Companies that provide military relocation must be authorized Schedule 48 service providers, which means they can aid government agencies in meeting their transportation needs, including ground transportation and domestic delivery services.
GSA services: Schedule 48 authorization allows corporate relocators to provide GSA office relocation services, including on-site move coordination, global building-to-building and internal moves and the relocation of electronics, computers and server rooms.
Government pricing: As a Schedule 48 contract holder, relocating companies can offer regional GSA pricing for relocation services.
What departure services do corporate relocators offer?
Preparing to start a new life in a new city, state or country comes with a lot of planning and preparation. One of the main focuses of corporate relocation companies is helping transferees manage the tasks that lead up to moving day.
Home sale services: For transferees whose employers don't participate in a BVO or GBO program, most relocation companies provide assistance with marketing, home listings and closing assistance.
Lease and utilities cancellation: Some relocation companies will take care of disconnecting local utilities and cable services and transferring or setting up services in the new city. They also handle lease cancellation for transferees who are renting an apartment or home.
Other termination services: Corporate relocators often take care of things like closing bank accounts, canceling insurance, terminating memberships and subscriptions, forwarding mail and more.
What tools do corporate relocation companies offer clients?
Corporate relocation companies work with clients to tailor relocation policies to the needs of each company and their employees. They work with each client's budget to make sure they stay on track and provide reports so clients can access detailed relocation information.
Policy creation: Relocation companies will work with a client's current relocation policy or help them create a new one that can be tailored to each employee's assignment, including a list of benefits to choose from on the authorization forms.
Budget forecasting: Many relocation companies use technology to keep clients on budget, such as tools that show real-time pricing data for any transfer location so clients can estimate total costs for each move.
Reporting: Keeping track of each transfer's expenses and progress in real time is an important factor for many clients. Some relocation companies offer reporting capabilities that allow companies to customize reports and information for their records.
How is technology used in corporate relocation?
Technology has made corporate relocation more transparent, streamlined and budget-friendly. From secure portals that allow clients to create an account and view real-time data to mobile apps that show real-time data on the go, technology makes collaborating during relocation more convenient.
Information portals: Information portals allow clients and transferees to create an account and log in to view real-time data for each relocation. They can view and create customized reports, move-status updates, expense reports and policy information.
Mobile apps: Most corporate relocation companies offer a mobile version of their information portal so clients and transferees can check real time status updates and information from any location.
Live timelines: Keeping track of every task that comes with moving can be overwhelming. Some corporate relocation companies provide an interactive timeline via their mobile app that is updated in real-time, providing reminders and to-do alerts so transferees stay up-to-date on tasks.
Types of corporate relocation services
Full-service domestic relocation
Full-service domestic relocation companies handle all aspects and details of moving employees and their families across the United States. From employee counseling and policy implementation to the transportation of household goods and home purchase assistance, domestic relocation companies make sure company and employee needs are fully met.
Full-service international relocation
Many companies offer full-service international relocation in addition to domestic relocation. Through broad networks of international service providers and global offices, international relocators manage global moves from start to finish, from counseling and moving goods to area orientation, cultural and language training, immigration services and home-purchasing services.
Commercial relocation
Companies and retailers staying in the same area but relocating to a new office space may utilize a corporate relocation company that specializes in commercial moves. They are trained in mobility management to minimize downtime and lost productivity.
Who would benefit from corporate relocation services?
Companies relocating employees domestically
Corporate relocation companies offer domestic mobility services to help companies relocate employees. From employee counseling and household goods transportation to home sale and purchase assistance, relocation companies help clients and transferees seamlessly complete the moving process.
Companies relocating employees internationally
Companies relocating employees and their families internationally are faced with the daunting task of not only moving the family but helping them adjust to a new culture and way of life. Aside from transporting household items, relocation companies offer solutions such as area orientation, language and cultural training and immigration services like obtaining visas and work permits.
Companies moving to a new building
Corporate relocation companies offer mobility solutions that focus on minimizing downtime during an office relocation.
Companies rearranging their current office space
Clients looking to make inter-office moves or rearrange their office layout can hire a relocation company to manage files, IT equipment and employee mobility.
Thank you, you have successfully subscribed to our newsletter!
We value your privacy. Unsubscribe easily.
Expert reviews for corporate relocation companies

Move Quick Inc is a Florida-based company that's been moving people since 2004. The company can pack your home or business and load your items onto their moving trucks. They will move your items locally or internationally and can also provide storage on a monthly basis.
Read More

Radius Moving and Storage is a full-service moving company based in New Jersey. Its services include corporate relocation, full service moving, long distance moves, packing supplies, packing service and secure storage. It operates throughout the United States.
Read More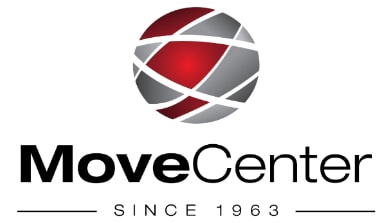 MoveCenter is the oldest certified Women's Business Enterprise in the relocation industry with over 50 years of experience providing relocation services. Its services include domestic relocation management, cross-border and international relocation, group-move services, office and industrial moving and more. It offers services in over 150 countries and has a full list of suppliers, including real estate agents and van lines.
Global services: MoveCenter provides a full range of relocation management services, including domestic and international relocation, expense management and office and industrial moving services. Its clients include Fortune 500 companies, privately-owned companies, government agencies and individuals.
Home sale and departure services: MoveCenter offers assistance with home sales and departure such as budget and cost estimates, cost of living calculations, property and inventory management and visa and permit procurement. It also offers a Buyer Value Option (BVO), a cost-effective program allowing the employer to cover the closing costs as normal operating costs as opposed to a payroll expense and saves clients money in several other ways including saving on income and payroll tax.
Home purchase and destination services: MoveCenter assists with searching for new homes, mortgage and leasing help, area tours and orientations, move coordination and settling-in services. Additionally, it helps with things like language training and cultural introduction.
Group move services: MoveCenter's group moving services include full departure, destination and logistics. It takes care of site planning, employee retention analysis, written announcements, employee stay bonus incentives and on-site counseling. It also provides real-time moving expense data like scanned receipts per line item.
Pricing: Interested clients can fill out an online form to get in touch with a sales team member or call a toll-free number for pricing and information. The online form asks if you are inquiring about corporate, government or individual relocation.
Best for: corporations needing a full-service relocation company.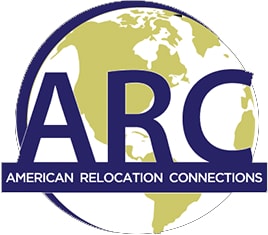 ARC Relocation provides a full spectrum of relocation services to multiple corporations, government agencies and individuals across the globe. It uses local service providers based on cost and customer service and understands the value in personally investing in each transferee.
Home selling/buying services: ARC only partners with the top real estate brokerages in each region, regardless of ownership or affiliation. In addition to connecting clients to top real estate brokerage companies, ARC's Affinity Rebate program offers a rebate on every home sale and purchase transaction. A full list of rebate amounts per purchase/sale price is listed online.
Global relocation services: Half of ARC's business is from international clients, and it is the only provider to some of the biggest international government agencies and business. It offers global clients many services including visa, immigration and destination services, as well as spousal employment assistance, cost of living reports, cultural and language training and international banking services.
Shipment of household goods: Unlike some relocation companies that are owned by industry providers, ARC prides itself on being an independent company, which allows it to choose movers based solely on price and performance. ARC ships household goods to every state, United States territories and over 85 countries. Interested clients can fill out an online cost-estimator for a general quote.
ARCmoves: ARCmoves is ARC's award-winning proprietary software. It is an online bidding platform for movers that allows ARC's clients to log on and receive instant pricing from any mover in the world. ARC requires a minimum of two to three bids from van lines for each move to give clients multiple options.
Guaranteed buyout: ARC offers Guaranteed Buyout Services (GBO) to its clients that include features like listing homes with real estate brokerages in each market so they sell more quickly. ARC is a Guaranteed Home Buyout vendor for the United States Government under the GSA, meaning all of their technical capabilities have been approved by the GSA.
Best for: corporations looking for a full-service, global relocation company.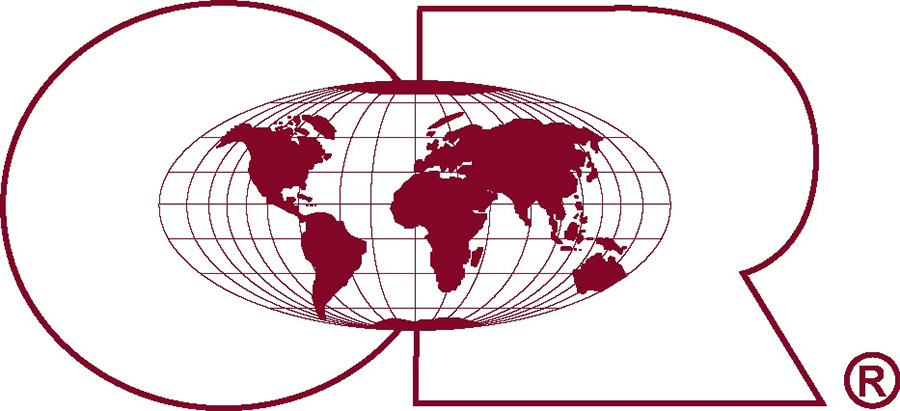 Corporate Relocation Intl. (CRI) helps clients design and implement employee relocation programs tailored to their company goals. Its team members hold certifications such as Certified Relocation Professional (CRP), Global Mobility Specialist (GMS) and real estate. Its services include consulting, household goods management, real estate, expense management, global departure and global destination services.
Client services and consulting: CRI sends out a team of experts to work with clients to design a customized moving plan that fits their budget. The team will review current employee relocation policies, make specific recommendations and discuss options, ending with a well-written executive relocation policy.
Household goods management: CRI has contracts with all major van line companies and their own independent drivers. They hand pick drivers based on experience and past performance to ensure a quality experience. CRI also includes global freight forwarding services, invoice auditing and storage services.
Global destination services: Clients needing to relocate employees internationally can take advantage of CRI's global destination services including global home search, cross-cultural language training and orientation and settling-in services. Orientation and settling-in services include things like pre-departure counseling, welcome kits to new locations, area and neighborhood orientation, assistance with applying for local documentation and obtaining driver's licenses. CRI also assists with finding homes, schools and medical facilities.
Expense management services: CRI can reimburse all executive relocation expenses worldwide and disburse these expenses to the transferee in multiple currencies. It acts as the central point for collecting, auditing, paying and reporting all relocation expenses according to each client's relocation policy. Other expense management services include home equity disbursements and payroll and tax reporting.
CRInet: CRInet is CRI's online client portal designed to be a fully integrated information infrastructure. It is easy for clients and relocating employees to go online and view the details of their service agreements and costs in real time.
Best for: corporations needing an all-inclusive relocation company for their employees.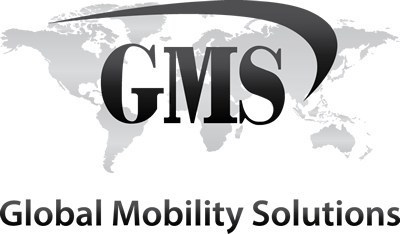 Global Mobility Solutions provides clients with a full range of corporate relocations services and employee relocation management solutions. Using cloud-based technology, GMS is able to optimize corporate relocation based on the size and needs of any company, while maintaining transparency and allowing clients to have an interactive, hands-on role in managing their relocations.
Global relocation: GMS offers an extensive line of global relocation solutions and services including customizable relocation programs, cost containment reviews and policy benchmarking. GMS also offers pre-assignment services such as work simulations to help employees prepare for situations in their new work environment, orientation tours in their new host country, cultural adaptation help and specialized education assessments. Upon arrival, GMS provides help with visa and immigration, language training and finding a home.
Domestic relocation: For companies needing domestic relocation services, GMS provides pre-decision, departure and destination services. Pre-decision solutions include cost estimators, city reports, destination information packets, broker market analysis and mortgage calculators. Departure services consist of policy counseling, home sale assistance, household goods transportation, relocation expense tracking and reimbursement and lease-breaking assistance. Finally, GMS provides destination services including temporary living solutions and mortgage assistance.
Relocation technology: GMS' cloud-based technology platform, My Relocation, lets employees and employers track and manage their relocation in real time. Employees can review important dates, check in with their relocation coach, submit expenses, access relocation benefit details, view initiated service progress and more.
Additional services: GMS offers additional relocations solutions such as workforce mobility consulting and organizational and employee benefits. Additionally, GMS helps companies maximize their allocated lump-sum relocation money through its network of financial partners. It works by letting employees select from an a la carte menu of services and, with the advice and counsel from a relocation coach, explaining how to best use their lump sum.
Knowledge base: The knowledge base section of GMS' website includes expert industry articles, white papers and global and domestic destination spotlights, which act as informational guides for relocating employees. Destination spotlights include downloadable information on multiple countries or states to give relocating employees as much information as possible about their new host country.
Best for: companies looking for a domestic or international relocation management company.

Founded in 1953, Alexander's Mobility Services provides relocation services and solutions to clients across the globe. As an agent shareholder for Atlas Van Lines, Alexander's has access to their extensive global network, furthering its worldwide presence. Along with home moving services, Alexander's offers corporate relocation and corporate mobility services as well as moving services for the military and government agencies.
Corporate relocation: Alexander's move management services help companies relocate employees locally, nationally or internationally by offering fully-vetted crews, professional van operators, counseling and short- and long-term storage. Its network of nationwide locations and van operators handle anything from moving pets to vehicles, and each transferee is assigned a relocation account manager to keep them updated every step of the way.
Commercial services: If your office is relocating, Alexander's can help you handle the logistics and challenges that come with moving a company while minimizing disruption. Additionally, Alexander's offers services in hotel installations, moving art and exhibit shipping, trade show service and electronic shipping.
Government and military services: Alexander's is an authorized military relocator and understands the regulations and timeframes imposed by the military. Alexander's provides each military family with a single point of contact during their move and offers services such as crating, auto and pet transport, short- and long-term storage and international moving.
International relocation services: Alexander's offers door-to-door international moving services and stays up to date on the ever-changing regulations and requirements that come with global relocation in each country. Its broad international network lets them tackle transportation services through ocean, air, truck and rail transportation, as well as policy management, counseling and single-point contact services to offer a personal touch for each transferee.
Technology: Alexander's uses advanced technology to help manage and streamline all of its relocation processes and keep corporations and transferees informed every step of the way. Through its move management system transferees and corporations can communicate electronically, view relocation information and settle claims.
Best for: companies needing a corporate mobility company.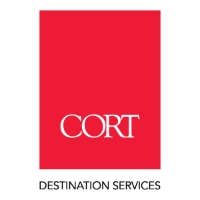 CORT Destination Services has been helping corporations relocate families for over forty years. It prides itself on getting to know each family and finding the little things that make a difference in their relocation experience to help them settle into their new community faster. CORT's services include area orientation, home finding, school search, departure services and corporate housing.
Departure services: CORT assigns each transferee a consultant who handles all departure details to take care of the little things that come up when leaving a community. Departure services include assistance with lease termination and the return of security deposits; coordination of inspections; assistance with disconnecting utilities, telephone and cable services and assistance with organizing important documents such as medical records, legal documents and school reports.
Corporate housing: CORT understands that extended stay hotels can get old fast. It has an extensive network of corporate housing partners that allows them to secure corporate housing for transferees in a variety of neighborhoods while providing flexible lease terms. This allows the transferee to focus on work when an assignment is cut short or extended.
Area orientation: CORT's personal consultants get to know each transferee or family's interests and priorities and put together an orientation tour to highlight these topics. Orientations can include housing, neighborhoods, schools, recreational activities, commuting and public transportation, shopping and entertainment.
Home finding: CORT understands that finding a home in a new location comes with important questions about neighborhoods, school choices, commute time, budget and housing style. CORT's home finding assistance includes a complete assessment based on a transferee's unique criteria, information on housing markets, availability and pricing, lease negotiation and documentation of the condition of the property.
School search: Families with children often consider finding a school top priority when relocating a new city. CORT offers school search assistance that includes comprehensive information on public and private schools in the new location, appointment booking for school visits and accompaniment to each school.
Best for: families relocating domestically.

Stevens Worldwide Van Lines got its start in 1905 and today is a full-service, worldwide moving company with over 125 agents across the United States. It also has a division that specifically handles international relocations and general cargo shipments. In addition to personal moving services, Stevens specializes in corporate and facility relocation, government relocation and international relocation.
Corporate relocation: Stevens offers an extensive list of corporate relocation services including policy review and development, full-service management, group move management, pre-move workshops, household goods transportation and small and large shipment solutions. Stevens uses online tracking and reporting so corporations and transferees can view information in real time.
Facility services: Stevens offers multiple facility relocation services for companies relocating within an existing building, rearranging space, installing equipment or moving into a new complex. Stevens' office and industrial moving professionals can assist you with project management, asset management/storage, records management, file relocations and equipment moves.
Government relocation: Stevens provides full-service domestic and international military relocation solutions for government and military personnel. It has a team of GSA move coordinators who will discuss move processes and details, check in on loading day to make sure everything's running smoothly and touch base after delivery. Stevens also handles international military moves.
International moving services: Stevens provides full-service international corporate relocations through Stevens International. Stevens International has over 350 international moving partners around the world that help plan a move down to the last detail. Stevens international moving solutions include things like customs information, packing and loading, lump sum management and more.
Clergy move center: Created in 1993, Stevens' Clergy Move Center is used for moving and relocating clergy, church members, Christian education professionals, associated church organizations and people in health and human service ministries. The Clergy Move Center Team is made up of certified counselors that work with a church to provide long-term care for pastors and other affiliated church members.
Best for: domestic and international relocations.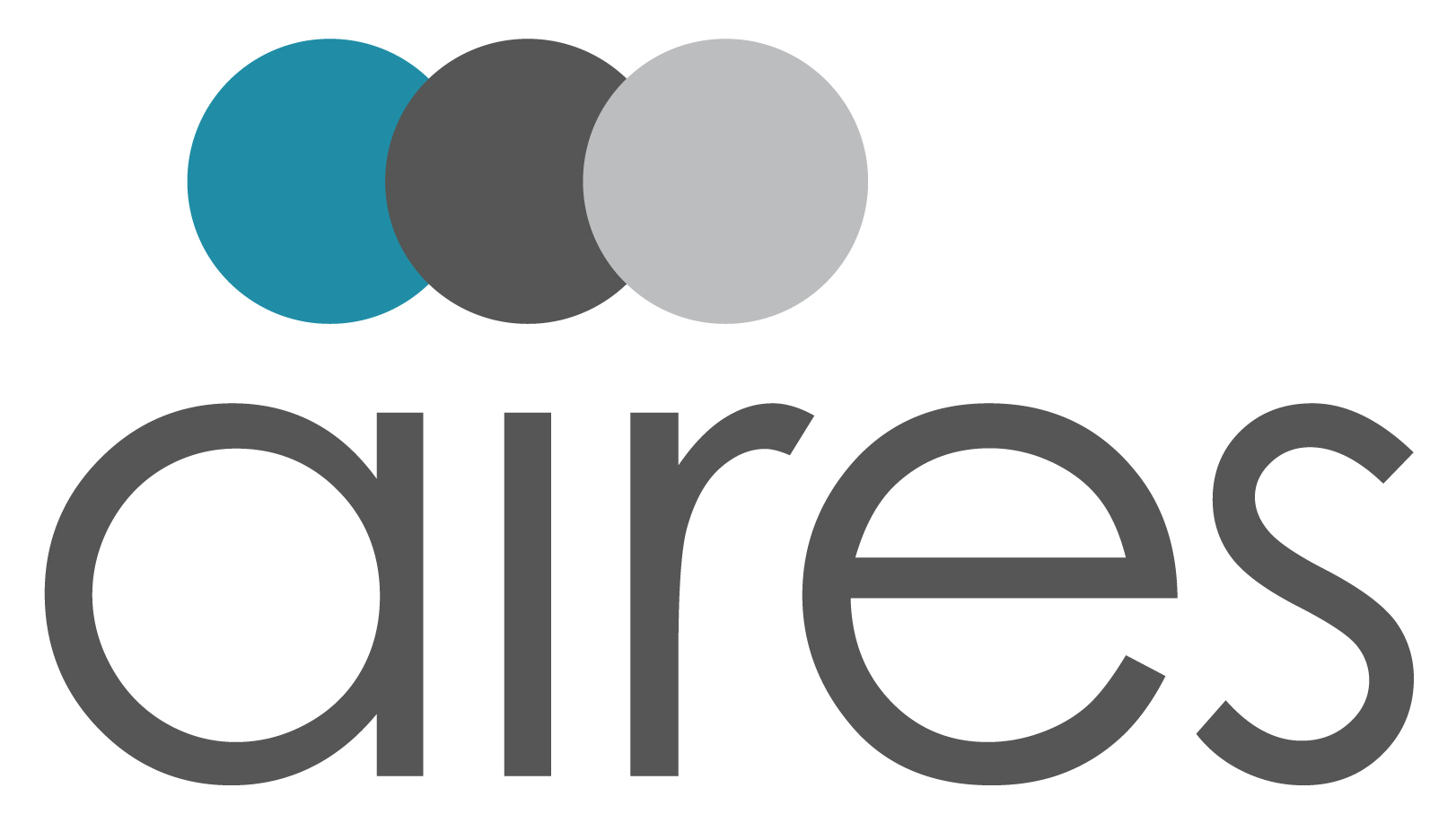 Aires has over 35 years of corporate relocation experience and provides companies with domestic and international full-service moving solutions. It has a global network of 3,000 active service providers in over 175 countries that provide clients with on-the-ground services. Aires can help you plan, manage and report on each transferee relocation by using multiple online tools to create a relocation plan that fits each company and transferee's needs.
Domestic relocation services: Aires strives to provide personalized local, regional and national relocation support. Its domestic relocation services include employee policy counseling, expense management, home sale service, home purchase services, mortgage assistance, transportation of household goods, departure services, temporary housing and more.
International relocation services: Aires helps clients and transferees deal with the stress of international relocation with a 24/7 global support center, expense management solutions, area orientation, home finding services and household goods transportation. Additionally, transferees will receive settling-in services like obtaining drivers licenses, identification cards and bank accounts. Aires also takes care of immigration details and documents and provides language and cross-cultural training.
Account management: Aires comprehensive management tools helps clients and transferees oversee and streamline tasks during relocation. Its technology-driven support includes the ReloX suite which provides real-time data and integrates with AiresMobile so transferees can view information on the go.
Reporting tools: Aires' relocation reporting tools let clients analyze and view relocation data at any time, generating custom reports on program activity and performance to help control costs. These reporting tools give clients tax and payroll assistance, budget and accrual reporting, global compensation and reporting and more.
Transferee tools: Aires provides tools for transferees to keep up to date on their relocation status through move-status updates, expenses and policy information via a centralized web portal. Relocating employees can take the portal on the go with the AiresMobile app which, in addition to real-time information for adults, provides kids with games via PuzzlePack. Aires also offers employees a lump-sum, self-service management tool called SpringBoard that allows them to personalize task lists, access Aires' global network and sync tasks to personal mobile devices.
Best for: domestic and international relocations.

New World Van Lines offer domestic, international or commercial relocation services that include consultation, packing, transportation, unpacking and storage. Personalized quotes are completed by phone or through its website upon request, and costs vary depending on distance, weight, route and time of year. The company requires payment in advance, and weekend and holiday moves may incur additional fees. The company does not use agents, so you speak directly to employees.
Personalized unpacking: Crews reassemble furniture and place it where you'd like.. New World Van Lines employees also unpack all boxes onto tabletops, counters, beds and floors with your authorization.
Single-person contact: The company assigns each customer a personal moving coordinator during the initial call. The coordinator helps prepare the move, assists customers during transport and is available after the move is complete.
Dedicated fleet: The company also owns and operates New World Transportation Systems (NWTS), a cross-country trailer-hauling and tow-away trucking business. It transports a variety of trailers, specialty systems and trailer-mounted equipment.
Private storage: Customers' belongings are safely stored in one of 16 company-owned and operated service centers located in 14 states. These facilities include burglar and fire protection, heating and air conditioning, and pad wrapping for all furniture.
Trained crews: All packing, loading, delivery and unpacking is performed by New World crews, and every driver is accompanied by a full-time, background-checked helper equipped with the latest packing materials and equipment.
International relocation specialist: The company assigns a dedicated move counselor to help with international moves. Regional offices work with a network of service partners in 150 countries, and New World Van Lines' 24-hour support teams speak more than 15 different languages.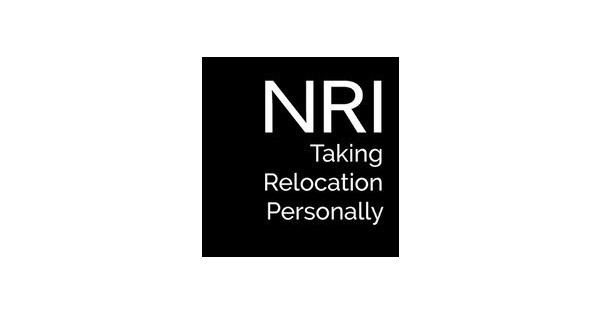 NRI Relocation is a full-service corporate relocation management company specializing in domestic and international moves. They work with clients to create and administer relocation plans while supplying employees with special programs and assistance. Call, email, or connect online through the website for a free consultation where NRI Relocation can provide an overview and personalized pricing.
Relocation technology: Their exclusive ReloHub online platform includes live data, daily reports and other tools for employees and corporate personnel. Human resources, finance, accounting and payroll departments stay informed about all aspects of the relocation process.
Policy consulting: NRI works with companies to develop a comprehensive relocation policy supporting recruitment and retention objectives, in addition to cultural and financial goals.
Relocation Expense Management: NRI oversees the payment processing and tax accounting associated with relocation. They provide global expense management services for cross-border moves as well as foreign currency payment options.
Settling in: NRI works with relocating employees to find furnished, temporary, short-term housing and new homes. For those with children, they can provide school search assistance. The company also offers country-specific language and cultural awareness training programs to help employee integration.
Home sale options: NRI connects relocating homeowners with approved realtors who negotiate offers and develop marketing plans for homes. NRI also offers Guaranteed Buyout (GBO) and Buyer Value Option (BVO) home sale programs along with amended value, assigned sales and direct reimbursement plans.
Relocation consultant: Employees are assigned a personal relocation consultant who acts as the primary point-of-contact to coordinate a cross-border move — whether it be within the United States or abroad.

Cartus provides governments, corporations and companies of all types and sizes global relocation guidance and solutions. They also assist organizations with managing mobility and developing multinational workforces. Request a sales inquiry online through the website, or call and speak to a member of the business development team directly.
Program flexibility: A dedicated Cartus consultant customizes your company's relocation program according to your exact needs, timeline and budget.
Transferee productivity: Transferring employees receive personalized, single-point relocation assistance enabling them to remain productive during a move.
Government relocation: Cartus provides real estate services and relocation programs to government agencies in the United States and the United Kingdom.
Digital technologies: Clients and relocating employees can access an online portal or mobile app to get information at any time. The website also contains a resource hub with various types of relocation videos, case studies and articles.

Paragon Relocation is a full-service global mobility consulting firm specializing in relocation policy and program development and personalized employee transfers within and across borders in over 150 countries. To determine costs, Paragon consultants speak with clients and evaluating their needs.  They can be reached through the website or called directly.
Spousal employment support: A personal advisor with knowledge of the local job market will provide the relocating employee's spouse or partner with networking strategies, interview assistance and other employment support.
Property management: Employees who cannot sell their homes quickly or only temporarily relocated can have their properties maintained or rented. Services include tenant screening, lease negotiation, rent collection, in-person property inspections, lawn and property maintenance, and 24/7 emergency response.
Self-serve move calculator: Clients have access to an online static calculator that generates an immediate ballpark estimate for U.S. moves.
Facility move management: Paragon assists with all aspects of moving an office, warehouse or another facility — including organization, planning, van line selection, equipment purchase and disposal, move management and implementation.
Voluntary employee benefits: Employees can earn cashback when buying or selling a home through Paragon Real Estate Resources and receive caretaker assistance for an aging loved one through Paragon Home Resources.

Graebel has over 60 years of experience in the relocation industry. It has a workforce of over 800 people worldwide and provides services in 165 countries. It specializes in providing workplace and workforce mobility services and uses an extensive supplier network that has passed a stringent vetting process to make sure clients get the best possible experience.
Workforce mobility: Graebel specializes in helping companies relocate employees across the country and around the world. It partners with each client to design, oversee and manage a personalized mobility plan. Through consulting, departure, destination and settling-in services, as well as Graebel's customizable online portal globalCONNECT, each client's plan is designed specifically around their needs.
Workplace mobility: Graebel's workplace mobility services help companies tackle workspace relocations, expansions and other changes related to their business. Through program management, planning and technology, Graebel helps minimize productivity loss and system disruptions during a business mobility change.
Clients: Graebel prides itself on having the knowledge and expertise to move almost any type of client anywhere. Their clients span multiple industries including automotive, government, energy, healthcare, apparel and fashion, telecommunications, engineering and more.
Supplier network: Graebel boasts strong relationships with quality suppliers around the world. Each supplier must pass an extensive vetting process, which involves an evaluation of their business including financial records, reputation, company structure, coverage area and environmental practices. Any client can view a supplier's performance scorecard at any time.
Cost estimator: Interested clients can fill out an online form with their basic information, including the type of service they are interested in. Graebel will assign a sales representative based on the potential client's location.
Best for: clients needing domestic or global relocation services.
Compare Reviews for Top Corporate Relocation Companies

Cartus
Read Expert Review

Provides companies with global corporate relocation and consulting services, including broker network, international assignment compensation, government relocation and intercultural awareness. Customized pricing varies by service.

Corporate Relocation Intl.
Read Expert Review

Headquartered in Carrollton, Texas, Corporate Relocation Intl. is a privately held, debt-free, employee relocation business with over 30 years of experience in relocating companies and their employees across the globe.

CORT Destination Services
Read Expert Review

CORT Destination Services has been helping companies relocate employees and their families for over 40 years. It gives families a personal moving experience through a large network of consultants across the United States.

Global Mobility Solutions
Read Expert Review

Founded in 1987, Global Mobility Solutions is a privately held, debt-free global relocation company specializing in expense management, policy review, global relocation consulting and tailored global mobility solutions.

MoveCenter
Read Expert Review

Established in 1963 and based in California, MoveCenter is a corporate relocation company that specializes in domestic and international relocation, as well as office and industrial moving and real estate services.

New World Van Lines
Read Expert Review

Specializes in global corporate relocations, including logistics management and storage, with a personal move coordinator. Prices depend on distance, weight, timing and route. Average coast-to-coast moves start around $1,500.

NRI Relocation
Read Expert Review

A company that provides departure, destination, and management services to help corporations administer domestic or international employee and family relocation.

Paragon Relocation
Read Expert Review

This global mobility consulting company offers a complete suite of relocation services, such as consulting, foreign and domestic transfers, global assignment management, and voluntary employee benefits.

Stevens Worldwide Van Line
Read Expert Review

Established in 1905, Stevens Worldwide Van Lines is a full-service, worldwide moving company with over 125 agent locations throughout the United States and an international division that handles global relocations.

Graebel
Read Expert Review
Out Of Business

Established in 1950 and headquartered in Aurora, Colorado, Graebel has grown from a local relocation provider into a full-service independent global mobility company. It specializes in workplace and workforce mobility.
Disclaimer
Information in this guide is general in nature and is intended for informational purposes only; it is not legal, health, investment or tax advice. ConsumerAffairs.com makes no representation as to the accuracy of the information provided and assumes no liability for any damages or loss arising from its use.
Thank you
Keep an eye on your inbox, the latest consumer news is on its way!