Consumer Reviews and Complaints

Reserved a 16ft truck on 7-2-17 to move my son over Labor Day weekend. Got email confirmation and email the night before verifying pick up time. Got a call a half hour before pickup saying my truck was not available and I would have to drive to Evanston to get alike truck which is over an hour from the house vs 20 minutes. I asked them to go pick up and they would not. Said the only thing they had was a 26ft truck which they would swap for same price. Said it was much too big for what and where I was going in a residential area but I was out of options so went to pick up.
1st 26ft truck ramp would not come out totally. 2nd 26ft truck did not have ramp. 3rd 26ft truck another ramp that would not come out at all. Owner tried to call around and son/I went to lunch. Came back-nothing available. What a waste of time. Never again. Went to nearest Home Depot and rented a Penske truck. In/out in 10 minutes. Just terrible. You make reservation months in advance and get verification and email reminder to find out my truck is not there. Wasted over 3 hours of my time. Stick to rental cars. Bet the renters who returned broken ramps got charged and then never fix item just ship to different dealer. Joke.

I will NEVER use Budget again. I booked a moving truck from the Davis location on Olive Drive one month in advance of the day I'd need it. I get a call at 4pm ONE DAY before I'm supposed to pick up my truck from a guy who seemed less than sincere saying that they don't have any trucks left and won't be getting any in for at least five days! Where the hell did my truck go?! How is this place's inventory tracked?!?!? This left me stranded without a truck to move and no other company in the area had trucks available because it was such short notice.
I asked if despite my moving truck being ripped out from under me if I could still use the moving blankets and dolly I'd reserved as well and guess what I was told... that I can only use those if I rent a car or truck along with it. WTF!? I DID have a rental to go with those things and you lost it you idiots!!! This has completely ** with my moving day. I am telling everyone I know about this horrible experience and customer service, and given the poor reviews this location has online, I hope it gets shut down. UNBELIEVABLE.

The truck that I rented was not at the location I reserved. The inventory manager said my best bet was to take one from 50 miles away. This truck bounced all the way home. It didn't recover from the bouncing either. I wanted to return the truck but I was told I would have to pay the full rental price. Budget said my only option was to call roadside assistance. They would get me another truck and have it delivered and take the other one away. After 4 hours, I was told the only truck was another 45 miles away. The maintenance manager said I had to bring the truck I had, there to exchange the truck. It was a difficult drive on winding roads then I would have to get on 95. I did not think that was a good option as it would have taken me 3 hours to complete this transfer. I have to use this truck and hope I get there in one piece. The bottom line is don't rent a truck from Budget whatever you do.

I scheduled the truck rental from Enfield CT to Cornelius NC. Went to pick up the 26-foot truck on 8/16 at 5 p.m. as requested per the truck rental facility since they close at 5:30. The truck was not in the lot as of yet. The truck did not come back until after 5:45 p.m. The agent checked the mileage and made sure there was a full tank of gas. He also unloaded some equipment from the back and then handed my husband the keys and we were off. No maintenance was done on the truck at that time. As my husband was driving the truck down the street there was white and black smoke coming from it. We did not think that Budget would give us a bad truck since they knew we were doing a 800 mile trip. We packed the truck on 8/17 with the help of movers and started on our way on 8/18 at 12:11 p.m. We were on our way to what we thought would be a one-day trip.
We had just gotten beyond Waterbury, CT approx 1 hr away from home when the truck had a yellow triangle light go off advising engine service needed*. We pulled off the exit 17s and went to the closest gas station. We called the number on the budget truck and I was transferred to a Fleet Service Company which advised us it would be an hour from the time we called. They took very little information. 1.5 hours later I called back and they advised me the driver was looking for us on the highway even though I had told them we had gotten off an exit and pulled into a gas station.
Budget connected the phone three ways so I could give the mechanic the proper information. The mechanic showed up approximately 45 minutes after that. After looking at the vehicle he advised us he took care of the issue and reset the codes and we should be ok. We started on the way again and two exits later the light came back on and advised the same thing as noted above.
We have been in stop-and-go traffic and thought maybe it was overheating. (Yellow triangle with words stating engine service needed*) We decided to eat first to see if that helped. The light was still on after an hour. We then called the Fleet facility again and they advised us they would get the mechanic right back. I spoke with a supervisor there who advised me that the mechanic should be doing a "re-gen" on the truck. Another hour and a half later we still did not see anyone. I called back to confirm they had the right address since they weren't really listening previously. It was now getting dark and starting to rain. About an hour later the same mechanic as prior came back & checked the vehicle again. I explained that the company advised they should be doing a re-gen. He explained what it was and told my husband we could do it.
I thought that was odd because Budget told us he would do it. He advised we must be on a hard surface not near any grass because it could take approximately an hour and get very hot. He did not do it for us even though we were in a parking lot. My husband asked if it was safe to drive. He confirmed and stated as long as the red engine stop light does not come on we are good to go. He did advise something mechanical was done on it 2000 miles prior. The vehicle was still sounding rough and it was dark and raining so we had to take a hotel after driving an additional hour.
The next day we were on the road by 9 a.m.! We drove about 3 hours and stopped for lunch. Every time we started the engine a big puff of smoke would come out. We continued on about 2 hours when the RED engine light came on. We again pulled off an exit and I called Budget. I advise them exactly where we were in Virginia. EXIT 213A off of 81S. They advised due to the remote area it could take an hour and a half. After 2 hours waiting for the mechanic and with two very upset and scared children I called Budget again and spoke to Will. I asked him to get me on a three way call with the mechanics so I can advise where I am. He advised he is not allowed to do that and he would call me back.
About 20 minutes later I finally received the call. As Will began to tell me it was going to be a while I asked him for a manager and he connected me with Jim **. At this point I was very upset because I was advised it would be another hour before anybody could come. It was dark and we were on a rural road with nothing around us but at a bottom of an exit ramp. I asked Jim for his last name and he refused to give it to me. I explained to him I was very upset and had two children who were very upset and that they needed to call the tow truck company and find out when they will be here. He advised me there was some delay due to issues on the highway and the tow truck driver would be there in 30 minutes.
By this time it was dark out so I was very upset and the manager was rude. This caused me to cry and my daughter and son to have anxiety/panic attacks. The mechanic Gary called back and came. He was fantastic. He advised he was only called 10 minutes prior by the fleet company. Unfortunately he advised us we should never have driven this truck because service should have been done on it for the issue of the leaking oil a long time prior. There were 57 issues that he could see that have been "cleared" by prior mechanics. He advised us not to drive this vehicle any further except to get it to a truck stop down the road.
We had to get another hotel but because of it being the weekend of the eclipse and a big travel weekend for college students all the local hotels were booked. We had to go 30 minutes back north to Lexington Virginia. We ended up having to have the 26-foot Rental Truck towed from the Pilot truck stop in VA all the way to Cornelius, NC. That was four and a half hours away. There was damage done to my furniture due to the truck swinging back and forth. It was a horrible experience for my children and my family. I would recommend to stay away from Budget and also make sure to get any mechanical records reviewed prior to your long trip.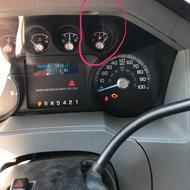 First off, moving is stressful enough. If it's moving across town or across the states, you have a lot to deal with and you do your best to do it in the most cost effective way possible. When comparing truck rentals for a move consisting over 1100 miles, I wanted something that I didn't have to sell my first born child to accomplish. With that said, I chose Budget Truck for this move. I liked the fact it was a flat rate and unlimited mileage. It was the best deal when comparing other rentals.
Picking up the truck was great. They tell you it's an easy ride, walk you around the truck to verify past scratches, dents, or any other issues from past rentals marking down on paper for you to show the drop off team when you arrive at your destination. They will ask if you are familiar with diesel fuel, if you are not then they will explain. They also tell you when dropping off you must fill the tank since you are leaving with a full tank, you arrive with a full tank or they will charge you for not filling. Fair enough right?
Before arriving to destination, I did just what they said. I filled the tank. I arrive at the drop off 3 minutes before closing (not intended but) and the worker was locking the door and said, "I'm closed. Come back tomorrow." OK nice customer service but whatever... Return the next morning hoping he had his coffee and doughnut to be a little more pleasant, I meet someone different and give him the keys and paperwork and he goes to check the truck. He comes back and said, "Everything looks good but you did not fill the tank." I respond, "Yes I did. I filled it and I have the receipt to prove it. The gauge says full." The employee states, "I can not see the gas in the tank and we do not go by the gauge..." I'm sorry what!!!
First off when picking up this truck, I was not shown the gas in the tank! Second are you kidding me really!! The employee then stated, "If you do not fill up we will charge you $30 for just taking the truck to a station and whatever the TOP OFF is." Well I refuse to do this and called corporate. Corporate states, "We have your back and will reimburse you of any charges." So in other words Budget, you don't mind that your centers charge your customers wrongfully but you "have our back."
Sorry Budget but that is a pathetic way to run a business and hope for positive feedback. Not only will I post on Facebook and other media, but have shared my story with so many. I hope others will read and find a better company that is proud of their company and the consumers who keep the consumers wanting to return, rather than a company that doesn't mind their consumers having to be upset, call corporate, to say you're getting screwed but we have your back!
How do I know I can trust these reviews about Budget Truck Rental?
880,156 reviews on ConsumerAffairs are verified.
We require contact information to ensure our reviewers are real.
We use intelligent software that helps us maintain the integrity of reviews.
Our moderators read all reviews to verify quality and helpfulness.
For more information about reviews on ConsumerAffairs.com please visit our FAQ.

I reserved a 26' truck. A big move this weekend, received a confirmation e-mail, and planned the whole move - hiring movers, getting friends to drive with me 233 miles to my storage unit, renting a new storage unit where I now live, etc. Today, just a few days before the move this weekend, I get a call from Budget HQ in Denver that the truck they've reserved for me has been downgraded to a 16' truck, totally inadequate for my needs. When I questioned why Budget could do this to me at such short notice, the agent smugly quoted part of the bottom of the confirmation email that said everything in this email (except for price) was simply a preference, including equipment (i.e., truck), pick up and drop off locations, pick up and drop off times, and pick up and drop off dates.
I asked to speak with a supervisor and he said he was one. When I asked how Budget could stay in business when they can pull the rug from under the feet of their customers like this, he just hung up. I then went online to cancel my reservation, as he didn't do it. Very, very shoddy company. Never renting a car again from them again either.

We rented a 24 foot truck, loaded it, hit the road going across 3 states in the summer heat, and the AC broke 10 minutes into the trip. We had 21 hours of driving in 105 degree heat with no AC. We had no choice but to proceed as the truck was full and we had to be back at work in 3 days. I called the customer service and out of the $1250 that we paid for the truck they only offered us $200 off. The truck was hot, dirty and in bad shape and Budget would take no responsibility.

We have only had negative experiences with Budget Rental. I tried to first book a moving truck online, which the system would not allow me to use my preferred pickup and drop off location. So I called customer service. After speaking with someone on the phone for about 15 minutes they told me they needed to transfer me because they were unable to do this type of booking (moving truck). They transferred me to someone in another country (USA) who does not book trucks in Canada even though they knew I was from Canada.
Lady was quite rude and not helpful at all. She would not tell me how I get at least get a rough quote instead of wasting my time being transferred around to find someone to help me. I have to say Uhaul has a much more user friendly website that shows EXACTLY what you will be paying, the customer service is more knowledgeable and it's just easier to deal with them. Very disappointed, I've been told Budget is a better deal, but I suppose that's only if you can get ahold of someone who can actually help you. Would not recommend using them.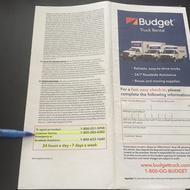 I am a Service Member with the US Armed Forces, and chose "Budget Truck Rental" to use for my PCS move. At the time of pick up, the dispatcher kept reminding and bringing to my attention "If my truck breaks down for mechanical reasons, don't call your insurance. Immediately call the 1-800 for roadside assistance". The dispatcher said this to me approximately 3 times, the third being right as I drove off. I didnt think anything of it until 7 hrs into my trip with a time of 1730 (5:30pm) 31JUL17, the 24' truck lost power in the freeway. I kept trying to accelerate but the truck was going 1MPH on a 70MPH Interstate. I pulled over safely to the side of the road and called roadside assistant, just like the dispatcher told me to do.
The roadside assistance provide me with the best service and assistance, I honestly give them "5 stars" for their performance. It took approximately 1 hour before a mechanic went to my location and diagnose the problem. When the mechanic arrived, he inspected the truck and concluded the transmission is broken. Also forgot to mention my alignment went to ** when I lost power, I had to keep the steering wheel at the 10 o'clock just to drive straight. The mechanic told me they are going to have to call back Budget to figure out the next plan of action. Roadside assistance called me back within 30min to tell me it's going to be a while, because they are coordinating to see if they are replacing the truck or towing me.
I waited for an additional 2 hours, and no phone call. So I call the 24-7, 1-800 number for Budget customer service and to my surprise they are close. Why are you going to print a customer service number on the pamphlet stating 24-7, and not be available 24-7? Moving on, roadside assistance called and gave me a 2 hour ETA for my tow. At approximately 0030 (12:30am) 1AUG17 the tow truck arrived, and tow me the rest of the way. I didn't arrive to my destination until 0200 (2:00am) 1AUG17.
Finally at approximately 1300 (1:00pm) 1AUG17, I called customer service, and after 30 min of waiting for someone to pick up I told them the whole story. Not once they apologize nor shown compassion to my situation. They couldn't answer my question, and they wanted me to be the liaison for everyone. They wanted me to call both dispatchers, roadside assistance, the towing company, and deal with them on my own. After being stranded for approximately 7 hours, you want me the customer to do your job of customer service to coordinate between departments? NO, that's your Job! I called customer service again, and this time I wanted to speak to a Manager, so I waited and additional 30 min, when the manager answered the phone he was very defensive. Why the hostility, you are supposed to provide courtesy regardless of how angry a customer may be, which I wasn't.
I just wanted to know why do I have to do all the leg work, and how am I going to be compensated or refunded. He then told me I must close my contract first before I can be "partially compensated" by returning the truck back. So I empty my truck with all my household goods, and close my contract. I called customer service so I can get compensated or refunded, and all they compensated was $80 credit back to my card out of a $1000 rental amount, this is unacceptable. Because of the breakdown, I was stranded with my family in an unsafe environment for 7 hours, pitch black, kids hungry and thirsty. I wasn't able to arrive on time to get the keys to my home, which cause me and my family to stay at a hotel at 2am, causing unexpected out of pocket expense, plus the additional hours I put in for temporary working for Budget as a liaison between departments, because apparently Customer Service can communicate with other departments.
In addition to the madness, I got of hold of someone in roadside assistance, and asked them if it's common for dispatchers to emphasize roadside assistance like how my dispatcher told me, they told "No, it is not common and lately this year we been having dispatchers sending broken Trucks out for rent." To finish this review, Budget can't send me a copy of the report, so I can show my employer; because apparently their systems aren't capable of emailing or sending any kind of verification. I guess I'll have to get back on the phone verify all security questions and then put the phone on speaker so my employer can hear and verify this happened to me. I will not be using this rental company for any services, nor recommend Budget to anyone to use. I will advise all service members getting ready to PCS not to go with Budget, you run the risk of breaking down.

Several weeks before my move, I made a truck reservation through Budget, which was confirmed by an email, for August 5, 2017. My confirmation number was **. Truck pickup was scheduled for Smokey Mountain Truck Rental at 10:00 am on August 5, 2017. I received several email reminders from Budget leading up to my move. Two hours prior to my move (8:00 am) on August 5, 2017, I received a phone call from an agent with Smokey Mountain Truck Rental stating that they (Budget) did not have the equipment (truck) I reserved available and would be unable to locate a substitute in time for my scheduled move.
As you might expect, this news placed me and my family in a serious financial dilemma in that we had already secured 3 paid movers to assist us with our move. Since this fiasco, I've repeatedly attempted to contact Budget for some understanding about their policy of last minute cancellations. I've received no response to my multiple requests. My recommendation is simple - do not ever use Budget or Avis! Very Disappointed!

Truck wasn't at location - I had to drive an extra twenty miles to pick one up. Was given broken hand truck. The speedometer and gas gauge on the truck didn't work, neither did the light in the back of the truck. Called customer service and was given a few extra days on the rental which I was later CHARGED FOR. Drop-off location had no sign and was behind another building - virtually impossible to find. Overall, charged over $2500 for a miserable experience. Extra charges I was never told about when I rented the truck... I'm hiring a lawyer and filing a fraud claim. AVOID THIS COMPANY AT ALL COSTS.

I picked up the truck in Katy, TX and let them know at that time that the tire pressure sensor was on. They checked the tires and let me know that it was "just a sensor" and the light was going to remain on. I dropped the truck off at my house and went to work. That evening when I got home and met with the movers, I discovered I was charged for blankets that were not even there. I had to use my own stash which ended up really dirty by the time I arrived in Arkansas. I was barely out of Houston and the ABS check light came on. I now had TWO check engine lights on. As I was going up and down the hills of Lufkin and Nacogdoches, I realized that my ability to break well was compromised. I kept on, pumping the brakes hard as I needed. When the bugs became plentiful in the countryside, I searched frantically for the washer fluid so I could see out my windshield. Nothing. Another let down. This truck did not even have cruise control.
When I called customer service, they offered me 15% off and refunded me for the blankets I never received. I got a total of 74.00 back. WOW. Thanks guys. That did not even cover my gas. I'm grateful I arrived in one piece, even though my nerves were pretty frazzled as I kept worrying I was going to lose my brakes completely. I told them to NOT rent the truck again to anyone else, as it was unethical to rent that truck to anyone because of safety issues. With this ** company, I wouldn't be surprised if they did. My truck number was 401573 and if anyone rents that truck in the next week and ends up with a blown out tire or no brakes, here's your proof that I tried to help and prevent a future accident. Budget Truck Rental give you a budget truck. I should have paid more for the peace of mind in the 11 hours of travel I had on the road. It was not worth the savings.

We received a %25 discount to rent from Budget... that part is great. In trying to rent a car trailer or car dolly, they have certain cars that you are allowed to tow. We couldn't tow our 1972 Jeep because it's not on their list. This is crazy! So we went to Penske and rented from them even though it cost way more, they don't have a limited car list and neither does Uhaul. My husband argued with several people. They are all stubborn. That also applies to renting just the trailer or dolly, they won't let you unless you are renting their truck.

This is the second and last time I will purchase a truck or anything from this company. The first time I use this moving company was to move from New Mexico to my home state of Michigan. I was in the military, got out and started a new chapter in my life in New Mexico. Needed to get back home to my home state, my fiancé and I needed an inexpensive truck to move all our belongs to Michigan.
I rented a 16' truck with a car carrier because I had two cars. We had a blow out on the road because of some faulty equipment. The mud flap, which is made out of metal, had rolled into the tire and blew it out. We had to stay on the side of the road in Oklahoma for about 2 hours until a guy came to fix our tire. We also had to stay an extra night at a hotel. I had to call customer service about this issue and had to stay on hold for about 40 minutes until I finally got someone. He told me that he will transfer me over to a guy that will help me with the issue and then he hung up. I then had to wait an additional 40 minutes to finally get someone again. He told me he would give me the price for the car carrier back. Got that back, everything was ok. I did not ask for the hotel fee that I had to spend because of Budget's faulty equipment, I was just glad that I finally got to talk to somebody about this problem.
The next time I had to get a budget truck, it was to move closer to my new apartment. I just got a 16' truck. I reserved it 2 days in advance. I get to the place where I was supposed to pick it up and there is no available truck for me. The guy there tells me that there is a budget truck store nearby that I can get the truck from, about a 15-minute drive. In my head, I was thinking "here we go again" but I kept sane. We get to the new place and the guy told us that because we are getting this truck, it is "putting him in a bad spot" because we are getting this truck from him. We did the walk around and everything that I thought was noted on the discrepancy paper. We got the truck on a Friday and had to return it on a Sunday.
We finally get to our apartment and started unloading our belongs into the apartment, mind you that it is Friday when we started. My fiancé and I had a lot of stuff to unload so we figure that since it is only Friday, we would start unloading again that next day, Saturday. We started again Saturday and notice that all the things that was in the back of the truck was soaked. Our sofa was soaked and damaged and non-replaceable things was too (Pictures, military documents, treasured items, etc). It had rained overnight and there was a hole at the top of the truck. At this point, I am outraged and my fiancé ended up calling someone at customer service.
Once again, about an hour long wait time to finally talk to someone. The guy over the phone told her that we are sorry and will give you a full refund and that he will note it in his comments for the next person to look at. I paid almost 200 dollars for everything. We ended up dropping the truck back Saturday at around 6 or 7 pm. Mind you that we had until Sunday at 8:30 am to return the truck. We get there and called back to make sure everything is correct. We talked to a new guy over the phone about our refund. He told us that he had no record of a refund noted in the comments under my name! He then quickly put it down to his notes and told us to call back on Monday to process everything. My fiancé called back on Monday and this guy at customer service, once again, DID. NOT. HAVE. ANYTHING. NOTED. ABOUT. A. REFUND.
At this point, my fiancé and I are both mad and ask to speak to a supervisor. The supervisor, Steven, gets on the phone and we told him everything that has happened in the last few days. He told me that he is very sorry about our things being damaged and that he will offer us 15 dollars... FIFTEEN DOLLARS FOR EVERYTHING THAT HAS HAPPENED?!? I then got on the phone and told us that the guy that we spoke to over the phone offered us a full refund. He told me that he does not see anything like that in his records. The most he said that he can give us is 15 dollars. I told him, "After putting us through all of this, we will take it" and he said, "Good."
Few days has passed and I check my credit card balance. They charged us a no show for returning a truck hours before it had to. I called customer service once again and the lady on the had told me "Wow, how could this have happened?" I told her "Your guess is as good as mine" She then told me, "No worries, the money will be back on my card within 5 to 7 business days." She told me "thanks for choosing Budget truck" and then I told her, "never again."

Poor Quality equipment and customer service - My daughter and her husband rented a truck and trailer to move from Pennsylvania to Kansas where he is stationed in the Army. They picked up the truck and when they got home the trailer lights were not working. They tried calling the 24/7 roadside assistance and got no answer! They sent an email and no response. Called where they picked it up. They were closed. So they lost a day because we could not load the truck! I finally got a hold of someone at 8:30 that evening. "You will receive a call shortly!" An hour goes by still no call, so I call again! "I'm sorry mam! I can't give you any information but they are working on finding a vendor." Someone finally calls me at 11:30 pm. He is at the truck. He says he fixed it for now!
I called where they picked it up asked to talk to a manager. She says she is name is Lisa. She is the one that gave them the truck and she says she checked the lights and they were fine. I asked them if she was there alone and they said yes. Unless she is Gumby and can press the brake pedal and see if they lights are working she is good. I told her they need to be compensated because they lost a day and the workers who were here to load the truck. Needless to say we loaded the truck, loaded the car on the trailer and lights didn't work! So my son and my daughter's husband had to go get a fuse and fix what the guy said he fixed. Now they are driving and it's raining and it's pouring in the truck! Sad that you pay all that money for crappy equipment and customer service. He needs to be back on base and basically has to drive straight thru in order to be back and unload. Never ever use Budget!

I reserved a truck for my move, actually I was looking online and a rep called me the next day and reserved my truck. Our reservation total (I have the email confirmation Budget sent to me) was a total of 100.20 for a 26' truck. When I received an email confirmation 3 days prior to my move, the rate increased by $82. I called and asked why, Budget could not tell me why, I asked them to honor my confirmation, they said they never sent this confirmation to me at this rate (I physically have this email). They said the dealer "may" be able to give me a discount, the dealer does not have this authorization. In the end their customer service is horrible and is not willing to honor their confirmations, they are scammers, and only stealing money from you. BEWARE. U-Haul never lied to me or stole my money.

I would just like to inform you that despite me reserving a Truck from July 6th to be used on July 14th, when I arrived at the location - was told the truck had an engine light on, so I could not get it... They did nothing to help me locate another truck at another Budget, despite the fact that I had only the one day to make this move from Ft. Lauderdale to Daytona Beach. With the help of my son, I was able to locate another Truck at another location, but when arrived there, despite the fact that I have Power of Attorney, they wouldn't accept my Mother's debit card, even though I had the original Notarized Power of Attorney for my 81 year old mother that I was re-locating and so I had to go get cash at the bank with a cash security deposit included.
Until today July 25th 2017, I HAVE NOT YET RECEIVED a refund of the cash, because the return location does not take nor handle cash. They say I have to get a check from Corporate. I have not yet received this well needed refund as I was 3 hours late starting our move, it cost me much more out of pocket because of the late start and was not able to return to Ft. Lauderdale until 2 am in the morning to care for my 81 year old mother. That is not a very good first impression of Budget and so I am of the opinion that I should have stayed with U-Haul despite the more money that this would have cost me. The reason for this note is not to threaten, but to inform, so that Budget can take necessary steps to improve their customer service. Incidentally, the truck tended to pull to the right as it seems to have been out of alignment.

I have had the worst experience with renting a truck from Budget. As per the agreement, the truck that we rented was returned to the proper location in Indianapolis, IN the morning of Sunday, 7/23/17. Location address: Drop Off BUDGET OF INDY KEYSTONE 4555 N. KEYSTONE AVE INDIANAPOLIS, IN 46205. We arrived at this location on Sunday morning, 7/23/17, well before the closing time listed on the website. When we arrived, we saw a note on the door stating that the location was closed. We left the truck with a full tank of gas in the lot at the N. Keystone location and placed the key in the drop box. Whenever I return rentals I am accustomed to having someone review the mileage, review the condition of the vehicle, confirm that the gas tank was full and provide me with a final bill.
Beginning yesterday afternoon, and continuing through this afternoon, I called the drop off location with nobody answering. I have been on the phone three times with customer service, and they too have had no luck in getting someone to answer the phone at the drop off location. It has been over 24 hours since we dropped off this vehicle, and I still do not have my final bill. I will never rent from Budget/Avis ever again.

Ford. A/C only works off and on. Completely awful radio. Middle seat is EXTREMELY uncomfortable. But what can I say, it's a Ford? Had to ride halfway across the country and completely utterly dissatisfied.

Made a reservation on 7/19, for the end of the month. The guy asked what kind of move was it, (1 way or returning the truck back to him). I told him I was returning truck back to him. He asked me how many miles, I told him approximately 40 miles round trip. He asked for my credit card to hold the truck. I asked what time I could pick up the truck. All set, or so I thought. Today, I drove by the place to see where it is and get some kind of confirmation on paper, and when I went in they had no record of anything. They said I probably called the main headquarters and they just make lots of reservations for the same truck, so, I still had the number in my phone, I called it and their phone rang.
They said I must have spoken with some guy named Lou. They asked if I wanted to talk to him, I said yes, then they said come back tomorrow. They would not honor whatever Lou did. A woman named Cheryl said she could make a reservation but there's no guarantee they'll have a truck, huh? So, my wife and I, a 4, 6, and 8 year old are moving into our new home, and on moving day, we find out if we have a truck? Is this woman for real? I said I spoke to Lou, he made the reservation, took my credit card to hold the truck, and even told me what time to pick it up, and you will not honor his mistake. Cheryl basically said no, and kept saying that she could take my reservation but there would be no guarantee that they would have a truck?
I don't understand this logic, she said that nobody could guarantee I have a truck. I explained that I have moved many times and it was never a problem. She kept telling me to come back and talk to some guy named Lou. I told her I don't have time to come back and talk to Lou, and that they should honor whatever one of their employees promised. I feel this company is not reputable and ultimately Budget truck rental, with so many options today, I don't understand how these business practices even exist today. It really is a shame.

I rented a truck and tow dolly to move across the country. I put my personal vehicle info into the forms provided and nothing had warnings that a low profile vehicle wouldn't fit on the tow dolly. I picked the truck and dolly up and the attendant didn't say a word about how to get my vehicle on the dolly or if my vehicle would fit on the dolly. The left mirror was taped due to previous damage. The attendant was rushing to get me to sign the agreement before I had even looked everything over.
Took the truck and dolly, loaded the truck and then attempted to place my vehicle on the dolly... ended up damaging my front bumper because the dolly was only made for SUVs. A regular sized sedan wouldn't have been able to fit on this thing. Drive across the country with my wife driving my vehicle behind the truck. Call customer support and finally, after 2 hours of speaking with someone who doesn't even speak English, I get a refund on the dolly. This was only possible because I called the place where I picked it up and spoke with the manager who advised it was their fault for not making sure my vehicle would fit on the dolly. Long story short, spend a little extra money and go with a different rental company!

I am someone who moves a lot. In fact, I have moved nine times in ten years, and often long distances. Therefore, I have a lot of experience renting moving trucks and hiring movers. I had never before reserved a moving truck with Budget. On May 26, 2017, I reserved a 24-foot moving truck through Budget's website. I received an email confirmation upon purchasing the truck rental, so I secured movers on both ends of my trip - a move from Illinois to Pennsylvania - and made all the consecutive travel arrangements.
I am a very organized person and therefore called the rental truck location of my scheduled pickup three days before the reservation (June 27, 2017). I asked the gentleman to please confirm that a 24-foot truck would be ready for my scheduled 9:00 am pickup on June 30, 2017. After a lengthy wait, he informed me that there would be no 24-foot trucks, nor anything comparable in size, available in all of Bloomington, IL – nor its surrounding areas – on the day of my pickup. He advised me to pursue a moving truck rental with another company. Now, one does not need to be a genius to see the major issue at hand here. I had placed a reservation over a month in advance, took it upon myself to confirm the reservation a few days before, and was being suddenly blindsided because of horrifying business practice. So, of course, I called Budget's customer service.
The first guy I spoke to (who was clearly inexperienced) listened to my complaint, and then informed me that there was nothing he could do. He also confirmed that there would be no 24-foot trucks available in my area on the day of my move. Understandably livid, I demanded to speak with his supervisor. This young agent told me that I would need to "wait for a callback within two to four hours." Are you kidding me?
So suddenly, here I am: trying to check things off my well-planned list, only to be told I cannot move my belongings on the last day of my apartment rental. And I cannot get through to a manager? I lost my mind at this twerp. The manager called me back within 20 minutes. Upon my answering the phone and this Budget manager introducing himself, he had the audacity to say to me, "Kathryn, I wanted to give you a call with some news in order to give you some extra time to make new plans." I cut him off and said, "I actually called you guys; you did not call me. I called to confirm the truck rental that I have had for over a month. So do not mince words and pretend that you've done anything for me." The conversation that ensued was absolutely fruitless.
This manager told me that Budget has been having numerous issues with their truck fleet, and that they are doing everything they can to fix the issues with the trucks. He apologized to me, yet offered nothing to absolve the issue at hand. After listening to this man lay the pity on thick, I asked him what he intended to do for me: how was he going to resolve my issue and get me a moving truck? Isn't that why I paid and reserved the thing to begin with? Well, after an awkward lengthy silence, he said, "I can apologize?" As though it were a question. Unbelievable. One of their customer's entire move was being turned on its head, causing an inevitably massive and costly domino effect, because of Budget's mistakes.
The domino effect that took place after this phone call was one of the most harrowing processes I've ever had to deal with. With my move occurring in the middle of the summer at the end of June, there were very few trucks available. The only close one I could find was a 20-foot truck with U-Haul. The customer service agent at U-Haul did everything in his power to help me and get me what I needed. But with the smaller cargo space, I actually had to leave belongings and furniture behind in Illinois; hundreds of dollars gone because Budget Truck Rental completely screwed me over.
Now, I am sure I am not the first customer this has happened to. In fact, when I picked up the U-Haul truck, the agent told me that he'd been seeing countless Budget customers that week. So let me be clear. This type of business practice and customer "service" on the part of Budget Truck Rental is abhorrent. They should not be in business at all if this is their way of conducting business and treating customers. Moving is an extremely stressful process for many; those going through it should never have the rug pulled out from under their feet by a truck company.
Shame on you, Budget Truck Rental. You will never have my service again. I have already told many I know about my experience to protect them from having to experience the same infuriating process as me, and will continue to do so. I lost hundreds of dollars in belongings and in having to make a last-minute reservation. To the customer service agent who said, "All I can offer is an apology?" No, you can offer to pay me what I lost.
Because of Budget Truck Rental's issues within their own company, I (the consumer) was punished. At the end of my move, I had lost money from leaving belongings and furniture behind, from the last-minute truck rental through U-Haul, and from broken belongings (which occurred from having to cram them onto a smaller truck). I strongly feel that I should be compensated from Budget Truck Rental for this as well as the inconvenience and stress it caused me a few days before my move. Compensation is the least that a company can do for customers like me who are quite literally unable to move due to the company's unethical and unprofessional business manner. If other truck rental companies have figured it out, so can Budget.

I was told that the rate for my truck was $39.99 plus mileage and I was charged the following: [a] Cost Recovery Fee, [b] Energy Recovery Fee, [c] Drop off Fee, and [d] Late Return fee which I had already had made arrangements with the company that I was going to keep the truck for an additional day. My final bill was $168.94. I suggest to find a different company to rent a truck. This company lost a client and many others that I could have recommended. In my opinion a very bad/dishonest way of doing business.

Budget knows how to take a reservation but do not know how keep a reservation. Morning of pickup I get a call that they do not have a truck for my move. This is after a two+ week reservation. This appears to be normal practice from Budget by the number of reviews that have similar issues. Main thing is 40% off of nothing is still nothing. Should have just gone to U-Haul or Penske to begin with, Both of them found me trucks within an hour and had it delivered to my location. This would not have been so bad but the sales rep behind the counter could have cared less, whereas U-Haul got on-line and found a truck before I even asked. Now that's customer service.

I needed to move my elderly parents, 84 yrs and 80 yrs, from Northern California to Southern California on 6/28/2017. I compared UHaul and Budget and went with Budget 16' since it was slightly cheaper at $378 for 3 days and 480 miles. WHAT A BIG MISTAKE! Basically, when you make a "reservation" with Budget Trucks, it means nothing. For other companies,when you make a car rental reservation, they save that car for you. Can you imagine reserving a hotel room and show up the day of and find that there is no room "reserved" for you? Or making a reservation at a restaurant to celebrate and show up and there's no table for you? BUDGET DOESN'T RESERVE A TRUCK FOR YOU BASED ON YOUR RESERVATION. Their call center is making all the truck reservations with very attractive prices, but they do not link those reservations to a vehicle. What a terrible way to run a business! They ruin people's lives with no regards to consequences.
When I showed up on 6/26 to pick up the truck, they didn't have a 16' available, but the on-site agent said that he was expecting four to arrive the next day 6/27, he did have some 12' though, but I didn't take it because I needed more cargo space.The next day I called and he said the four 16' trucks didn't arrive and he only had one 12' truck. I asked him to save that for me while I drive there to pick it up. When I called back, he said that he got yelled at by his manager for "promising" this 12' truck to me and he had to give it up. WHAT?
Here I am, trying to move my elderly parents who were already extremely stressed out about the move and now I wasn't going to get the truck that I reserved two weeks prior? The agent at this San Jose, CA location said that he had to cancel 500+ reservations the previous Friday. 500+? Are you kidding me? Budget made that many reservations and didn't have any trucks for them. What a scam! What unethical and thoughtless business practices!
I had to scramble around, calling UHaul (not available), moving companies (over $1000+), and finally found a truck with Penske (which, by the way, I highly recommend!). I wished I had read reviews about Budget Truck rental prior to this whole experience.What they do is ruin people's lives and they should be ashamed of themselves. DO NOT EVER RENT FROM BUDGET TRUCK RENTAL! They entice you with a lower rental price, but they have no trucks to fulfill those reservations. Moving is already so stressful, the last you need to worry about is trying to find a moving truck at the last minute.

Confirmed reservation over a week in advance, re-confirmed less than 48 hours before pickup. Got a call the next morning saying the equipment I had 'reserved' (24' truck) was sold out and that they didn't have the size under either but only pickup trucks. Cancelling the reservation was also a nightmare. Budget proved to be the single worst company I've ever attempted to be a customer of. If you've had similar experience, please contact your State Attorney's office.

This is an absolutely horrible company. They never have the truck size you request and once they never even called to tell me. And the second time they made my pick up location 30 minutes away from my original reservation. I tried calling to get my new reservation and I got hung up on. Then the corporate phone number could use their computers because the system was down. This is the absolute worst company I have ever had to use.

We reserved a truck and car two weeks ago and we're supposed to pick it up at 8 am today. 30 minutes before we were supposed to pick the thing up Budget calls us and says our truck broke down, but don't worry, because they're going to get us another one TODAY - just wait for a call back that will take 15 minutes to 2 hours! Mind you, our utilities are getting shut off today, and the realtor is supposed to be in here to take pictures of an empty house this afternoon!
So, we get a second call about an hour later and they're like "how far are you willing to drive?" Well, considering I already had to go over 2 cities to pick up this truck, not that far! These trucks eat gas, so driving tons of extra miles isn't cost effective! They say we can either wait 2 days for a truck or drive 2 hours away (one way!) to pick one up! That's not even close to reasonable! And, there was no extra discount or free days on the truck for having to go that far to get it!
The guy was like, "oh, too bad then," and says goodbye. Too bad, so sad, "**" our loyal, repeat business customer! Not even an apology for THEIR huge screw-up because they REFUSE to maintain their trucks until they're broken down on the side of the road! So, here I am with a house full of people trying to help us move, utilities shutting off any time now, an irritated realtor, and three kids who have no food in the house. All because Budget Trucks can't function as a business! Do the world and yourself a favor, do not deal with this company and make them go under!

12hrs before my move, I get a call, "WE DON'T HAVE A TRUCK FOR YOU TOMORROW, YOU HAVE TO TRAVEL TO ANOTHER STATE TO GET ONE." I say "What no truck! I reserved, got confirmation, 2 weeks ago on truck…" Snotty response, "You can't expect us to know ahead of time where our trucks will be." I have to move out in 12hrs… no truck, fine get up drive to another state, Indiana from Michigan, get off interstate, drive 30min in out around city, thru neighborhoods, etc. to other part of town, 45 min... Get to small place FULL OF TRUCKS, can't even drive in and park... Lovely little Indiana lady, gives us clean truck, nice kind... She needs to move out of there, and away from Budget Rental... Drive back to Michigan, move out, move in... Return truck... The last I will ever see driving away Budget rental sign getting smaller and smaller, do not rent Budget..."They have no idea where their trucks will be." No way ever again Budget…

I booked a truck online plenty of time in advance. Hired some people to help me move and show up on time to pick up rental. The person said, "oh sorry... No one called you? We don't have any trucks." Couldn't find another company with such short notice so their mistake cost me over double what the rental would have. To top it off they charged me a $50 no show fee?!? When I called the store then customer service no one seemed to care.
Budget Truck Rental Company Profile
Company Name:

Budget Truck Rental

Website:

https://www.budgettruck.com/