Best Movers in Honolulu, HI

Written by
Moving to Hawaii can be incredibly intimidating, but the right Honolulu moving company can make it surprisingly painless. These movers transport your items safely and save you the stress of doing the move yourself. Check out our recommendations below for the best moving companies in Honolulu.
Why trust ConsumerAffairs?
Our recommendations are based on what reviewers say.
4,240,639 reviews on ConsumerAffairs are verified.
We require contact information to ensure our reviewers are real.
We use intelligent software that helps us maintain the integrity of reviews.
Our moderators read all reviews to verify quality and helpfulness.
Top 9 Honolulu Moving Companies

Read 705 Reviews

Offers basic and full-service moving packages for local, interstate and international moves. Charges based on weight of items and miles traveled. Average cross-country moves cost $3,500. Storage options available.

Read 429 Reviews

Handles all types of moves. Website offers customer resources for moving. Has over 500 agents nationwide. Quotes based on a "not-to-exceed" pricing model. Provides a Quality Mover Award for agents adhering to best practices.

Read 139 Reviews

Handles local, interstate, cross-country, international and specialty moving and logistics services. Performs in-home estimates to ensure quotes are 100% accurate. Offers temporary warehouse storage.

Chat with a ConsumerAffairs decision guide

Live agent
Read Author Review

Provides island-wide residential moving services. Offers moving, packing, unpacking, storage and cleaning. Uses a covered truck that accommodates large and small jobs.

Chat with a ConsumerAffairs decision guide

Live agent
Read Author Review

Provides relocation services for residential, military and specialized moves, including foreclosures, evictions and federal government transitions. Transports pianos, hot tubs and large equipment.

Chat with a ConsumerAffairs decision guide

Live agent
Read Author Review

Provides packing and relocation services for residential moves. Gives custom quotes. Employees are trained and fully licensed. Offers self-storage with 365-day availability and junk removal services.

Chat with a ConsumerAffairs decision guide

Live agent
Read Author Review

Handles local residential relocations. Offers military and senior discounts. Gives free estimates. Uses trucks of different sizes.

Chat with a ConsumerAffairs decision guide

Live agent
Read Author Review

Provides moving, storage, freight and specialty services. Offers full-service moves for hotels and offices with FF&E shipping and installation.

Chat with a ConsumerAffairs decision guide

Live agent
Read Author Review

Offers residential moving and storage services for relocations to and within Honolulu, Hawaii. Provides packing materials, including boxes and mattress protectors. Performs international moves and has weekend moving services.

Chat with a ConsumerAffairs decision guide

Live agent

Honolulu's breathtaking waterfalls, spectacular tropical rainforests and white sand beaches attract many new residents every year. Oahu often has the most job openings in Hawaii, and people move to Honolulu to work in construction, healthcare and the city's bustling tourism industry. Whether you're relocating to Hawaii for the first time, moving away or just moving down the block, the best movers in Honolulu make the process convenient and stress-free.
Cost of movers in Honolulu
Hawaii movers charge between $500 and $10,000. The price range varies greatly because most moving companies consider moving from island to island long-distance. If you are moving from the mainland or another island, there are ways to save cash.
How much does it cost to move in Hawaii?
If you're staying on Oahu, local Honolulu moving services range from $159 to $182 an hour for two movers and one truck. You can run the numbers to get a better idea of what your local move may cost. Expect to pay an extra fee if your home is less accessible because of stairs or narrow streets. Neighborhoods like Waikiki, for example, have various multistory apartment buildings that are difficult for moving trucks to access.
Long-distance moving cost to Honolulu
Moving to Hawaii from an outside location frequently costs as much as $10,000. Your price depends on:
The weight of your belongings
The dimensions of your shipment
The total distance involved
The overall distance includes getting to or from the Port of Long Beach in California. Moving from the East Coast means your items first have to be moved cross-country by truck and loaded onto a ship in Long Beach before being shipped to Oahu. Once they're here, your belongings need to be picked up and moved to their final destination in Honolulu.
| Starting city | Distance to Honolulu | Average cost |
| --- | --- | --- |
| New York, NY | 4,899 miles | $10,563 |
| Houston, TX | 3,794 miles | $9,434 |
| Los Angeles, CA | 2,479 miles | $7,182 |
Because Hawaii is so far away from the mainland, many movers in Honolulu follow international mover standards rather than conventional long-distance moving companies.
Moving services in Honolulu
The price of your move also varies with how many additional services you need. Hawaii movers can help by providing:
Packing services
Specialty-item moving
Furniture assembly and disassembly
Moving supplies
If you're moving a business, you may need additional services. Check with your movers in Honolulu to be sure.
In general, the more work you do yourself, the more you save. Loading container pods yourself and having them shipped to Hawaii is the most cost-effective option. Many Hawaii moving companies can store your belongings until you need them. If you choose to take on more of the work, use our helpful moving checklist to keep things straight.
However, many people find that these savings are not worth the effort and stress. Full-service moves are the most expensive choice, but the high price is worth it for those who want a hassle-free moving experience.
Choosing a moving company in Honolulu, HI
Follow these five steps to choose the best mover in Honolulu:
Finding the right mover starts with understanding your needs. Not every Hawaii moving company offers long-distance moving from the mainland or between islands, so narrow down your choices based on their available services.
Reading online reviews gives you a better idea of each company's customer service, problem resolution and ability to handle complicated moves. Ask friends and family to see if they have any recommendations.
Once you have some Hawaii movers in mind, talk to them and get quotes for your move. These estimates let you shop around and compare prices before you commit to anything.
Any company you consider should be licensed and insured. Try to verify the company's qualifications during your quote.
Before signing a contract, ask how the mover handles damage claims. Checking policies now protects you in the long run, especially if you're moving fragile or expensive items.
If a Honolulu moving company makes it through these filters, you can be confident you're making a smart choice.
Regulations for moving companies in Hawaii
Hawaii movers are exempt from needing a USDOT number or registering with the Federal Motor Carrier Safety Administration if they only operate within Hawaii, but they must have both if they handle state-to-state moves. Moving companies must have a Public Utilities Commission number displayed on their trucks. A Hawaii moving company must also carry worker's compensation insurance.
Local movers in Honolulu can charge hourly or flat rates as long as it publishes prices. Check that your Hawaii moving company follows these regulations. If it doesn't, it might be a scam.
Thank you, you have successfully subscribed to our newsletter!
Honolulu moving company information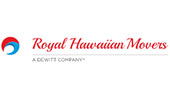 Royal Hawaiian Movers has everything necessary to provide a seamless move, including extensive experience, the proper equipment and the right skills. It's also one of the only companies with trucks and warehouses on all four major Hawaiian islands.
Address: 3017 Ualena St., Honolulu, HI 96819
Phone: (808) 427-2695
Hours: M - F: 7:30am - 5pm
Website: royalhawaiianmovers.com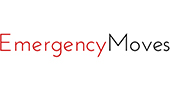 Emergency Moves is open seven days a week and works with urgent situations and short-notice moves. The company provides a full suite of moving services, including loading and unloading containers, providing packing materials and allowing 24-hour access to its secure, climate-controlled storage facilities.
Address: 950 Waiohinu Drive, Honolulu, HI 96816
Phone: (808) 227-9340
Hours: M - Sun: 7am - 7pm
Website: emergencymoves.com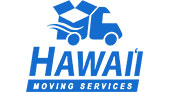 Hawaii Moving Services excels at customer service and stress-free relocations. It offers fair rates approved by the Public Utilities Commission along with an experienced team that quickly and safely transports your possessions.
Address: 900 Fort Street Mall, Ste. 1188, Honolulu, HI 96813
Phone: (808) 949-6683
Hours: M - F: 9am - 6pm; Sat: 9am - 5pm; Sun: 9am - 2pm
Website: hawaiimovingservices.com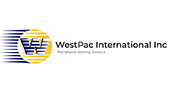 Whether you're moving to or from Honolulu, WestPac International's expert team takes care of all the logistics. The company's employees carefully pack and ship your items, and WestPac International provides full value insurance protection. If needed, the company also offers short- and long-term storage solutions for household and fragile goods.
Address: 1220 Mikole St., Honolulu, HI 96819
Phone: (808) 845-9711
Hours: M - F: 7:30am - 5pm
Website: westpacinternational.com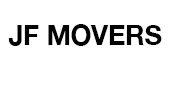 JF Movers' friendly, courteous workers safely pack and move customers' belongings. The company is licensed and insured. If you are military personnel or a senior citizen, be sure to take advantage of its special discounts.
Address: 1067 Kapiolani Blvd., Honolulu, HI 96814
Phone: (808) 721-5348
Hours: M - Sun: 6:30am - 7:30pm
Website: jfmovers.com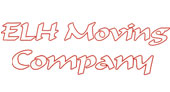 ELH Moving Company is a locally owned and operated company that can move you anywhere on Oahu. It also works with several storage facilities to provide short- or long-term options. If you need to get rid of some things during your move, its partnership with Estate Liquidators Hawaii helps your stuff find the perfect home.
Address: 1126 12th Ave., Ste. 105, Honolulu, HI 96816
Phone: (808) 258-2444
Hours: M - Sat: 9am - 6pm
Website: elhmovingcompany.com
Comparing
×
You're signed up
We'll start sending you the news you need delivered straight to you. We value your privacy. Unsubscribe easily.