Find the Best Movers in Pittsburgh, PA
Top 13 Pittsburgh Moving Companies

Accredited Partner

Colonial Van Lines
Read 1,586 Reviews

Offers long-distance moving and storage. Includes packing and assembly/disassembly in estimate. Requires a deposit of almost 50%. Charges about $4,000 for two-bedroom interstate moves. Has Colonial Cubes moving container option.

Get a Quote

Accredited Partner

American Van Lines
Read 2,171 Reviews

Offers long-distance, military, commercial and corporate moving services. Requires a significant deposit to reserve a move. Charges around $4,000 for a two-bedroom cross-country move.

Get a Quote

Accredited Partner

United Nation Van Lines
Read 28 Reviews

Offers long-distance moving and commercial and corporate relocations. Storage and packing available. Serves the continental U.S. Charges between $2,500 and $5,000 for a two-bedroom move from Philadelphia to Kansas City.

Get a Quote
All My Sons Moving & Storage
Read 984 Reviews

Offers local and long-distance moving, packing/unpacking services, careful transport of valuable items and climate-controlled storage. Charges by the hour. Prices vary by location. Local moves typically cost $1,000.

Chat with a ConsumerAffairs decision guide

Live agent
Two Men And a Truck
Read 311 Reviews

Offers everything from small local moves to full-service cross-country moves. Prices are set by individual franchise locations, but most charge hourly rates with one- or two-hour minimums. Charges between $80 and $100 an hour.

Chat with a ConsumerAffairs decision guide

Live agent
Bellhops Pittsburgh
Read Author Review

Handles local and long-distance moves with service across the U.S. Uses hourly pricing with no hidden fees. Accommodates last-minute moves. Allows free cancellation within 48 hours. Provides instant quotes and online booking.

Chat with a ConsumerAffairs decision guide

Live agent
Culmer Moving
Read Author Review

Offers moves within the Pittsburgh area. Provides pad wrapping and careful loading of all delicate items. Quotes available online. Insures beyond standard liability coverage.

Chat with a ConsumerAffairs decision guide

Live agent
Diversity Moving Company
Read Author Review

Offers scheduled or same-day moving services in Pittsburgh. Experienced with specialty moves. Provides a la carte service options, including labor-only moving.

Chat with a ConsumerAffairs decision guide

Live agent
GE Logistic Solutions LLC
Read Author Review

Provides short- and long-distance moves and storage services in the Pittsburgh area. Experienced piano movers. Handles junk removal, cleanouts and hauling. Open 24/7.

Chat with a ConsumerAffairs decision guide

Live agent
Kerb Moving
Read Author Review

Provides local and long-distance moving services across the country. Offers secure item transport and storage. Sells packing supplies. Includes moving insurance. Gives free quotes.

Chat with a ConsumerAffairs decision guide

Live agent
Movin Murdy
Read Author Review

Offers commercial and residential moving services. Provides packing and unpacking services. Sells moving supplies. Transports large and specialty items. Short-term or long-term storage options available.

Chat with a ConsumerAffairs decision guide

Live agent
Prime Moving Center
Read Author Review

Offers same-day service for last-minute flexibility. Licensed and insured. Provides unlimited fuel and mileage. Free packing supplies and equipment. Additional moving services optional, including packing, unpacking and assembly.

Chat with a ConsumerAffairs decision guide

Live agent
U-Pack Pittsburgh
Read Author Review

Provides rental trucks and equipment for DIY movers, leaving the packing and loading to customers. Drives your belongings and delivers them on guaranteed date. Offers flexible pricing and free moving quotes.

Chat with a ConsumerAffairs decision guide

Live agent

Finding the best Pittsburgh moving company
If you're trusting a mover with your belongings, it's crucial to find a reputable company. It's also essential to find a mover that specializes in the services you need. When choosing a moving company, consider:
License and insurance: Movers within Pennsylvania must be licensed by the Public Utility Commission and are required to have insurance coverage. You can visit the website of the Pennsylvania Public Utility Commission to look up intrastate movers. If your move is taking you across the Pennsylvania border, make sure your mover is registered with the U.S. Department of Transportation.
Move distance: Are you moving to Pittsburgh, away from Pittsburgh or within the city? Some movers only provide local moves, while others are equipped for long-distance, cross-country or international moves.
Size of home: There's a mover in Pittsburgh for every size home — from small apartments to large, multiple-bedroom homes. If you have bulky or fragile items, such as pianos or fragile antiques, look for a mover experienced in transporting these types of valuable belongings.
Budget: Knowing your budget before interviewing movers helps you identify which moving services are in your price range.
Additional services required: You can choose to take on as much or as little of the moving work as you want. Some people want to pack and load their possessions themselves and only need a rental truck and a driver. Other Pittsburgh residents may prefer a full-service moving company that handles all aspects of the move, including packing and furniture assembly at the destination.
Pittsburgh moving costs
Pittsburgh moving costs range from $200 for small local moves to as high as $6,000 for cross-country moves. Local movers typically charge by the hour and the number of movers used, while long-distance movers charge by the distance of the move and volume of the items you're moving.
| Type of move | Cost range |
| --- | --- |
| Local (within 100 miles) | $200 - $2,000 |
| Long-distance (over 100 miles) | $2,000 - $6,000 |
Expect to pay additional costs for movers in Pittsburgh if:
You are moving to or from an apartment building without an elevator
There's no parking within a specified distance of your origin or destination
You request extra stops to drop off or pick up items
You are moving large, delicate or valuable items, such as a piano or artwork
You ask for a full-service move, which includes all supplies and materials, packing and unpacking of your possessions, furniture disassembly and assembly, truck loading and unloading, transport and waste disposal
You decide to tip — for a local move, plan to tip about $5 per hour, and for a long-distance move, anywhere from $20 per employee to 5% of the total cost
Try to get more than one written estimate before choosing a moving company in Pittsburgh. Make sure you know whether the estimate is binding or nonbinding. A binding estimate requires the mover to honor the quoted price unless you add items to the move or request additional services. A nonbinding quote may be different from your final price, but you never have to pay more than 110% of the quote to receive your possessions on the day of delivery.
Thank you, you have successfully subscribed to our newsletter!
Pittsburgh moving company information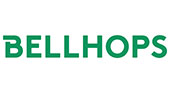 Bellhops is a nationwide chain of professional movers with a location in Pittsburgh. The company handles moves locally and across the country. It schedules most moves within 24 hours and has last-minute flexibility. Bellhops advertises transparent, hourly pricing with no hidden costs or extra fees, and it provides instant online quotes.
Service areas: Pittsburgh metro area
Address: 342 Oakland Ave., Pittsburgh, PA 15213
Phone: (412) 515-3979
Hours: M - Sun: 8am - 9pm
Website: getbellhops.com/market/pittsburgh-pennsylvania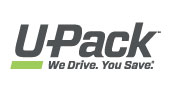 U-Pack is an affordable option for local or long-distance moves to or from Pittsburgh. You do the packing and loading using equipment and trucks delivered to your home, and U-Pack picks up and drops off the items at their destination. Get an online quote for both large and small moves and reserve your truck online. U-Pack is not a full-service moving company and does not offer packing or loading services.
Service areas: Pittsburgh metro area
Address: 770 Beechnut Drive, Pittsburgh, PA 15205
Phone: (844) 611-4582
Hours: M - F: 9am - 5pm
Website: upack.com/moving-companies/pennsylvania/pittsburgh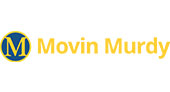 Movin Murdy is a locally owned company with a reputation for reliability and fair pricing. The company is licensed, insured and equipped to handle local and long-distance moves for commercial or residential customers. Storage units are available in the local area. Movin Murdy can handle moving items of all shapes and sizes, including pianos, antiques and other specialty or fragile items. Ask about its professional packing and unpacking services.
Service areas: Pittsburgh metro area
Address: 1126 Third St., North Versailles, PA 15137
Phone: (412) 731-1722
Hours: M - F: 8am - 5pm
Website: movinmurdy.com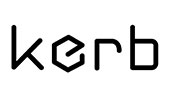 Kerb has locations across the nation that provide moving services to businesses and homes. The company has live streaming cameras on all trucks to ensure your belongings are safe. Call or visit Kerb's website to request a free quote for local or long-distance moves. Storage facilities and auto transport are available upon request.
Service areas: Pittsburgh
Address: Serves Pittsburgh residents
Phone: (412) 904-5063
Hours: M - F: 8am - 8pm; Sat & Sun: 8am - 6pm
Website: kerb.com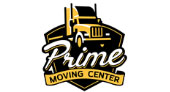 Prime Moving Center is a locally based moving company that provides local and long-distance moves. Moving services can often be booked the same day. The company is licensed and insured. Prime Moving Center charges an inclusive hourly rate with unlimited fuel and mileage and free use of moving equipment and supplies. You can request packing and unpacking services and choose the number of movers you need.
Service areas: Pittsburgh metro area
Address: 137 Green Valley Court, Pittsburgh, PA 15220
Phone: (877) 807-0077
Hours: M - F: 9am - 6pm
Website: primemoving.pro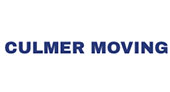 Culmer Moving prioritizes attention to detail on every move, from the way your items are packed and loaded to the unloading and assembly process. Its liability coverage goes beyond the industry average, and the company is licensed and insured. Customers can request a moving estimate online.
Service areas: Pittsburgh metro area
Address: 6730 McPherson Blvd., Pittsburgh, PA 15208
Phone: (412) 254-3237
Hours: M - F: 9am - 7pm; Sat: 10am - 5pm; Sun: 11am - 3pm
Website: pittsburghmoving.net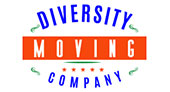 Diversity Moving Company is a locally owned and operated mover that provides full-service residential and commercial moves. Customize your services to match your moving needs — the company is available for full-service moves or helping to lift heavy items in your home. Other available services include packing and unpacking, specialty item moving, short- and long-term storage and junk removal. Diversity Moving Company is licensed and insured and maintains a large fleet for local and long-distance moves.
Service areas: Pittsburgh metro area
Address: 1924 Monongahela Ave., Swissvale, PA 15218
Phone: (412) 326-0335
Hours: M - Sat: 9am - 7pm
Website: mydiversitymovers.com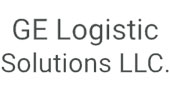 GE Logistic Solutions LLC is a locally owned mover focused on treating each item with care without sacrificing efficiency. The company is experienced in services ranging from local and long-distance moves to property cleanouts. Piano moving services are also available. Contact GE Logistic Solutions LLC for a free in-home consultation.
Service areas: Pittsburgh metro area
Address: 225 Davis Ave., Pittsburgh, PA 15223
Phone: (412) 400-2467
Hours: 24/7
Website: gelogisticsolutions.com
You're signed up
We'll start sending you the news you need delivered straight to you. We value your privacy. Unsubscribe easily.