Adept Moving & Storage
Los Angeles
The relocation specialists at Adept Moving and Storage have years of experience and will treat your belongings as their own throughout the packing, loading, and delivery process. Let our staff of professionals guide you through your move, smoothly and efficiently, so that you can focus on the finer points of this adjustment. Moving is considered to be one of the most stressful events in life... Why make it harder than it needs to be?
Consumer Reviews and Complaints

Thank you for providing me a partial refund. I appreciate you being responsive to customer feedback.
Original Review
These guys do a nice job moving you: fast and careful. HOWEVER, be careful about the pricing. Read all of the fine print, not just the "flashy" charge per hour. They nickel and dime you on EVERYTHING! For example, they carefully wrapped my furniture in blanket, saran wrap, and tape and then, at the end, charged me almost $50 for the use of the saran wrap and tape! These items would cost you MAYBE $20 at a local Target. They charge you twice the travel cost (they say it is CA law)....and are only willing to give you a discount IF you give them 5 stars on YELP. Can you say blackmail? It is no wonder every person is giving them 5 Stars to save a drop of money after being charged for every little thing! Anyway, I gave them the 5 but planned to change it later...as I am now. Like I said, they did a nice job moving the stuff, but at the end of the day, it cost me MUCH more than the $59/hour advertised on the side of their trucks. So, all I can say is READ THE DETAILS!!

Wow! I've never had such an easy and quick move. Painless and effortless. Really surprised that there are moving companies which do a really good job! Polite managers, great customer service, strong movers willing to follow my instructions! By the way, I tipped them well. Thank you guys for your great job!

The move was GOOOOD! This is the 1st time I moved without any problems, no hidden fees popping up during the move, no time dragging, no arguing with office staff, very happy! The dispatchers were willing to provide me with all the information I needed to know over the phone and the movers were eager to follow the instructions (i.e., what items to move first, etc.).

I'm not in for writing long reviews, so long story short, I loved this company. Hard-working movers, polite managers, quick and easy move. Ended up paying even less than I expected in the very beginning. Compared to other moving companies I used during my past moves, I'd rate Adept number 1! Recommend them to everyone! Thank you, guys!

That was easy and painless. That was not stressful at all. That was reasonably priced. The move itself didn't take long. Movers worked hard. Adept managers were polite, answered my questions. I had an appointment after the move, which was scheduled for morning. And guess what... I made it. I even wasn't late. Thank you Adept Moving! Great job!
How do I know I can trust these reviews about Adept Moving and Storage, Inc.?
609,317 reviews on ConsumerAffairs are verified.
We require contact information to ensure our reviewers are real.
We use intelligent software that helps us maintain the integrity of reviews.
Our moderators read all reviews to verify quality and helpfulness.
For more information about reviews on ConsumerAffairs.com please visit our FAQ.

I'm happy, happy, happy, so happy! Marvelous! Bellissimo! I don't have proper words to express my happiness! Finally, I moved to my lovely new place! Such a relief! I loved the job the guys did. So friendly. They followed all my instructions without any shade of hesitation! Use Adept if you are moving!

I loved these guys since I initially called them to get a quote. I moved last week and I absolutely loved it. The movers were polite and professional. They packed and wrapped everything and marked the fragile items. When the truck was loaded, they headed to my new place (I moved just a few blocks away). And when I said GOODBYE to my old place and arrived at my new home, they were already working hard. And as a result the job was completed much quicker than I anticipated. So I ended up paying less than initially planned. I decided to give good tips to the guys to show that I really loved their job. Thanks Adept!

The BEST! So professional and quick! Would highly recommend them!

I was told they would come between 8-9. They showed up a little after 9. I like how they wrapped up my furniture very well and notified me of every scratch before wrapping. I had half my stuff put in storage, and the rest put in a small apartment. It took over 4 hours to load up a 2 bedroom apartment with a 1 car garage. I already had most stuff packed and organized in sections of the house of what goes to storage and what goes to my apartment. They didn't bring any water so I supplied them with it because I felt bad. I don't understand why they wouldn't bring a huge supply of water working in 100 degree weather, moving. That was an extra expense for me.
My storage was loaded and it is so crowded and stacked and a mess that it gives me a headache to even look at. After unpacking my apt, I realized a few boxes that were clearly marked apartment and in the pile for the apt was put in storage so now I have to figure out how I'm going to go through this mess and find the boxes I need and figure out how I'm going to carry these heavy boxes to my car then upstairs to my apt. This is a huge inconvenience for me. They told me they were gonna take a lunch. There was no set time. I had to ask how long it would be and they said 45 to an hour. Since I didn't get a time, I went and ran errands. I was charged for when they came back and waited for me, which I find unfair since there was no specific time I was told they would be back. Boxes in my apt were extremely heavy and put directly in the middle of my living room. I asked if they could take some boxes for me and they told me no, they had another appointment and there was no room.
When I went to pay, I pulled out my card and SURPRISE a 5% fee charged for using a credit card which I was never told about until pay time!!!! Then they had the nerve to ask for a tip. I just wanted them to go and be done. It had been a long day, 8 hours and $800 later. I'm disappointed how long it took, how much it ended up costing and then the extra 5% fee for the credit card use. This move stressed me out even more. I wish they had brought older, bigger guys to move this stuff faster and more organized.

What a quick, easy, and painless move! I kept dreading the day that my office lease would expire and I would need to pack and move all of my office supplies and furniture to a different location. However, Adept made the process quick and easy! They carefully packaged all of my office furniture and tech items, delivered it same day to my new office, and reassembled all of my furniture quickly and carefully! Adept is easy to communicate with and has great pricing. If I need to move again I will not hesitate at all to use them again or to recommend them to others. Thanks again!

I used Adept Moving during August of 2013 to move from Studio City to Hollywood. I chose them because they offered pricing based on an hourly rate and I found it very reasonable. I was VERY satisfied with the service. They wrapped and protected all of my furniture. The two moving guys were professional and polite and very nice. It was a positive experience and I would definitely use them again.

Overall, my experience with Adept Moving was outstanding. As much as I hate moving process, they made the dreadful day much easier to handle. They moved me from Los Angeles to Canoga Park. I was worried because I do have a lot of furniture and a lot of things that need attention to detail. These guys were great! They took care of my belongings and moved everything without a scratch. They wrap everything to make sure nothing gets damaged and they come prepared with all of the materials to make sure everything gets moved carefully and efficiently. They are professional, friendly and provide outstanding service. Most of all, the rates are great! I would definitely recommend this company to anyone looking to move. You won't regret it!

I am very satisfied with this company. My family moved last weekend (August 10, 2013), and they arrived right on time. The workers were very fast and efficient and really know what they're doing. Very careful and friendly. I will get them again when I move in the future and will recommend them to everyone.

This is an endorsement for Adept Moving & Storage. We used them to move us from Pasadena to Laguna Beach in August of 2013. They were very professional with packing, transporting, and overall handling our household items. I would certainly use them again in the future, if needed.

They were quick, competent, and professional. They handled my last minute request with flexibility and made my moving experience SO much easier. I would definitely use them again and recommend to my friends.

Originally, I was given a moving time of 2:00 p.m., but when Adept called that morning to inform me that they had a truck available earlier, I was thrilled. The movers arrived at 11:30 and moved everything in my 2 bedroom, 2 bath apartment across town. Everything was secured and safely wrapped to ensure no damage. Overall, I was very happy with their work.

Great job! Hard working crew who got the job done fast and with care. I recommend them.

Movers showed up on time, very professional, and got the job done effectively with no hiccups. I would recommend Adept to anyone.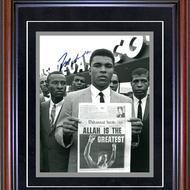 My review is similar to many of the others in some respects. On Saturday, May 18, 2013, the Adept movers (3 in total) came with a truck that was not large enough for our move, even though I had spent time prior explaining what they were going to move. And, since they had to re-arrange numerous items to fit everything, the move took the entire day and cost hundreds of dollars more than the quote. At my first residence, I foolishly told the youngest of the three movers that the item he had picked up contained a sealed signed Muhammad Ali framed 8x10 photograph.
The package was marked with Fragile Tape and had The Highland Mint seal on the address label (I paid $899 for the item in 2010). I asked him to be careful with the item, and he assured me he would be. Well, you know the rest of this story. The item never arrived at my new home (and, due to their taking of extra time, and the extra money paid for the move, I did not notice it was missing until Monday, two days after my move).
I called the company owner (Anthony, I believe), and told him the above information. He assured me he would look into the matter, and call me. Approximately two weeks passed, and no call from the owner. So, I called back. He simply told me he did not have any information for me. He did not offer his company's insurance information, or in any way offer to assist in remedying the loss. I have since reported his company Adept Moving and Storage to the Better Business Bureau. It is sickening for me to think my item is hanging inside the home of one of these guys or their friends.

I hired Adept Moving to help me move from Los Angeles to Redondo Beach. I was very impressed with their service. The two movers arrived on time and were very courteous. They efficiently moved all my items into the truck and unloaded everything at my new place. The price for the move was also very affordable, and much lower than other movers I had researched. I would definitely use this moving company again!!!

It's my first time using a moving company. They get paid hourly so these guys work like turtles. They packaged everything and were very careful not to damage anything but work way too slow. Biggest problem is they couldn't fit everything in the truck so I had to figure out a different way to move leftover items. They charged double time on the travel. They claim that's legal. Okay but just let customer know before they hire you. The move from Los Angeles to Pasadena over $1000. That ridiculous.

My experience with Adept Moving is a disgusting nightmare! The person I contact, his name was Anthony. He promised me that he'd send the best people. I moved on 7/23 weekend from Calabasas to Playa Del Rey. 3 movers moved a 3-bed room house, plus there was no traffic on road, they used 13 hours! They also scratched my hardwood floor. After the move, we found they ruined our bookshelves with the tape and 2 boards on our TV stand are missing. I called Anthony, his attitude completely changed from before the move.
He denied all my complaints, insisting the movers did a beautiful job, and my complaints are insulting to him. I told him that I had moving experience before, compared with my previous experience, this is how I truly feel He started to use "f" word, call me bitch, even curse all Chinese. I told him that I'll tell all his behavior on line, he threatened me if I did, I will not get even one penny of claim compensation for my losses and damages. This person is inhumanly rude and the experience with Adept Moving is a disgusting nightmare!
By the way, for this horrible service, I paid twelve hundred dollars.

I'm an attorney and I am quite picky about who I hire and what I expect of them. Moving can be a horrific experience, as you all may know. I'd like to complement the Adept Moving company for the hard work they've done for me. This was one of the best moving jobs, totally hassle free. Our move was on 4/02/11 (Sat - end of month, the busiest time of all). With Val as the job foreman.
Our family wanted to be amongst those to offer praise and thanks to this team. The 3 guys arrived on time and did a grandeur job. They were truthful, upfront with their rates, kept the furniture free of damages or scratches. They were able to move all the heavy pieces of furniture that simply overwhelmed us. Your service made our move go very smooth. I have referred other customers to try your company and I am sure anyone would use you again and again. Many thanks! Really outstanding and super professional.Your movers were excellent. Great service!

I am glad I hired this mover. I highly recommended it for all! I'm still busy unpacking boxes and cleaning, I had to move to a 4 bedroom house last weekend. I couldn't let another day go by without saying thank you Adept and simply tell all how happy I was about my experience and with your excellent moving crew.
They exceeded all my expectations, easing the nervous tension of a very stressful day for all of us. It would be an understatement to say how grateful I am for their organizational skills and professional positive approach. Not one thing got broken. Keep up the good work. You'll be getting a call from us the next time we have to move. Thanks again to all of you guys. Your professionalism was greatly appreciated. I will highly recommend Adept Moving to anyone I know who might need your services. One more satisfied customer.

I wanted to compliment, not complain, about this moving company. Anthony, the manager was courteous and assured me my move would go smoothly. He is professional and understanding. He sent three men to move my one bedroom, and they were efficient and easy going and were efficient with the time. They were flexible with me on the minimum hours since there were just a few large pieces to move. The customer service was excellent and I feel that they did an excellent job. They wrapped and handled my stuff as if it were their own. I would highly recommend them, and their price is competitive and well worth the peace of mind.

I called a day or two before the weekend (Saturday) when we needed to move. The original company we were going to go with forgot to mention weekends were time and 1/2 per hour. Big thing to leave out. Anthony sent good guys, arrived when he said they would and gave us a fair rate. I would recommend them.

This guy is not only rude but he also claims his job gives the best price and how there are no hidden fees. But when you break down the cost with him to make sure the price is not going to get hiked up to something different after the move is done, he says "I don't have time for you. Stop wasting my time." I am just glad that I didn't move forward with using this company. Something tells me that their workers would be shady and you would feel for you safety. I am writing this in hopes that all employees are looked into dealing with being legal and the company actions are legal. Thank you.

I called Adept Moving couple of weeks ago to help me move my furniture. From the very beginning, wow these guys presented themselves, to the very end, how they approached the job and tasks, and managed the crew, really impressed me.
I've been passing out your name and number to all my friends and relatives. 2 weeks ago I was walking my dog and parked in front of a house was Adepts truck. Nice white color, beaming clean, and crew workers that looked energized and anxious to get the job done. So I hired them. I think some of the negative reviews here are not deserving. That is one great company. I will use them again and again. One happy customer.

I had a very good experience with Adept movers. Anthony was very flexible when I asked if we could change our moving date. The movers that came to do the job were very professional. I felt so bad that they had to move my sleeper couch down two flights of stairs but they made it seem effortless. I really appreciated that they seemed to value my furniture and handled each piece as if it were their own. I will highly recommend Adept to anyone who has moving needs. Thank you again.

The movers, Omar and Zeke, were great. They were polite and seemed willing to help as much as possible. They worked really efficiently. I recommend them!
Adept Moving & Storage Company Profile
Company Name:

Adept Moving and Storage, Inc.

Year Founded:

1998

Address:

6300 Ventura Canyon Avenue

City:

Van Nuys

State/Province:

CA

Postal Code:

91401

Country:

United States

Fax:

(818) 351-8117

Website:

http://www.adeptmoving.com/