Consumer Complaints and Reviews

North American moving company is the worst moving company I have dealt with. I am a professional, and have lived all over the world. North American was very dishonest, I have some missing furniture, and the delivery day was 30 days late! They caused a great inconvenience to me and the company I work for in Montana. I would never use or recommend them to anyone in the world.

This is our family's 2nd bad experience with NA Van Lines and their agent, BF Fields out of Erie, PA. They can't keep their commitment and when you try and get customer service to get you a remedy, compensation, you get told they are not obligated to do so but will give you a goodwill gesture! Unbelievable experience and trying to get resolution. They promise excellent service, etc but when I tried to get resolution all I got was - see our 1x Pledge, read the mover's rights doc, go to the Tariff NAVL website, etc.
Interesting that they don't tell you right up front that if they're late on delivering you aren't entitled to get some type of reasonable compensation. Their pledge first doc states you will but then there are all these notes that I guess overrule it! It's unfortunate that this is the practice of this company and its agent. The customer service manager wouldn't even call to discuss! Wouldn't recommend to anyone based on their record with us of poor performance and poor customer service!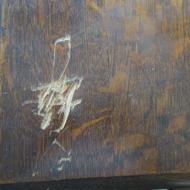 I guess I should have read the reviews of this company before agreeing to have them provide state to state moving services. Bad on me. To begin with, the driver and packers employed by World Wide Moving Systems of Longmont, CO. were to arrive on a Friday, but called on the preceding Wednesday to ask that they arrive on Thursday and at least get started, which we agreed to and they did. Upon arrival, the truck already had a load on which was destined for Santa Fe, N.M.. We asked whether there would be sufficient room for our +/-13,000 lbs. We were told that there would be no problem. They came back Friday A.M. to finish loading and we again asked about the sufficiency of space - no problem - then about 10 A.M. the driver allegedly called for another truck, in fact he stated he had called twice and none was available. Long story short, there was not enough room. Some very expensive items were tied on the back of the van.
I questioned this procedure and was told, again, no problem. The problem was that one very expensive mid-century modern extruded aluminum table base had to be put in the sleeper cab. There was not enough room for wheel barrow, wood and metal outdoor bench, various garden tools, vacuum... These items had to be left behind and could not be recovered because of contractual matters with the new owners.
When the movers reached the destination and began the unloading, there were only 2 men. According to the driver they tried to get another, but he never showed. In the process of unloading, the aluminum table base was destroyed. A heavy box from above fell on it and broke it in half. An antique oak end table was deeply gouged, picture boxes were destroyed, plastic totes were broken, etc. Although practically all the boxes were marked as to what room they were to be taken into, all the boxes, save a very few, were just stacked in rows in the 3 car garage and left there. The outside temperature was only 110 degrees. Some of the furniture did make it into the proper rooms.
I feel the driver and loader were not doing a professional job. I feel they were too interested in making as much money as they could and do only what they absolutely had to do. And I honestly believe that the original bill of loading was falsified. No notes were made as each piece was loaded all the notations were made ex-post-facto and were many lines of duplication. All in all, we should have had two gorillas and a truck move us.

I just thought you might like to know how my moving experience went. Not that anyone seems to care. My stuff was supposed to be packed on a Thursday and loaded on a Friday. The movers showed up on Wednesday, unannounced. With their early arrival, I was unable to put aside things like work clothes, basic kitchen supplies, and the dog kennel. My stuff was then loaded on Thursday. Everything was supposed to arrive that following Tuesday. It didn't. Instead, I get a phone call stating that it will be that Friday instead. That wasn't a big deal. I could make it until Friday because I was at least able to pack 10 days worth of clothes. I then get a call on Thursday stating that the driver has "refused" to take my items and that they are now looking for a new driver. They didn't find a driver until Tuesday.
At this point, my stuff is still sitting in Missouri and I'm in South Carolina with nothing but an air mattress, a pan, 10 days worth of clothes, and a roll of toilet paper. My items are then loaded onto the new driver's truck on Tuesday (I've now gone just over two weeks without my stuff) and is expected to be here by Friday. Since my stuff was supposed to be here no later than the day they loaded my stuff onto the new truck, they were will to give me an "inconvenience pay" of a whopping $100, because that's going to solve all my problems. I then get a call on Thursday - the three week marker, and they tell me that they've spoken to the driver and that they were wondering if it would be acceptable if my stuff is delivered between the 5th and 7th of July (making it just over 3 weeks without anything).
I told them that was unacceptable. I need my items. I need interview clothes. I need a way to lock my dog up so I can leave the house so I can actually go to interviews. I cannot do any of that until I have my belongings. Apparently, that means nothing. Today is July 5th, lo and behold, my stuff has finally arrived. According to the driver/movers, my stuff was loaded, weighed, unloaded into a warehouse, loaded, driven to South Carolina, unloaded into another warehouse where it sat for SEVERAL DAYS, and then loaded onto the truck this morning, and delivered. With the stuff being moved that much, a lot of my things went missing and are damaged.
The moving guys also screwed up my walls, chipped paint, put dents in my floor. They tried to claim they didn't do any of it, but here's the catch, it's a new construction home. It was completed one week before I moved in. I'm the first one to live in it. I've been living on an air mattress. I physically have had nothing heavier than myself on these floors. Overall, I'm missing an Armour that had several hundred dollars worth of jewelry in it, I'm missing a box of clothes, I'm missing about half my bed, and I'm missing the footboard of another bed. My floors are damaged, my walls are damaged, and so is my couch, my dresser, and several other items. I can't stress how awful of an experience this has been. No one has been helpful, no one seems to care.
I've had to talk to two women, Bre - dealing with the delivery itself and Donna - dealing with the "reimbursement" of $100. They both have done nothing for me. They both keep brushing me off and they both are as useless as your drivers. I just want you all to know who is working for you. Even if they are all through different departments - State Fair Moving & Storage, SIRVA, and North American Van Lines. Every single department has been **. I want my stuff that's damaged replaced, I want my walls repaired, and I want my floors fixed, but no one seems to be capable of that and I would love to get in contact with someone who can. Thanks.

We contracted NAVL to move our household goods from NJ to central Florida. From the start of this move I had some reservations but had no other options. Two days of packing, the moving van showed up and did not have adequate space for the contents. They sent an "overage" truck which loaded close to $19,000 worth of furniture, riding mower, Weber gas grill, True treadmill and much more. It's been 15 days and no status update online nor do the cs reps. have any info on when this will be delivered! Naturally they expect full payment when the first truck arrives but that leaves you without any leverage if you're missing any items or incur damage. I purchased an upgraded deductible on the contract but it's likely not worth the paper it's written on!
How do I know I can trust these reviews about North American Van Lines?
854,137 reviews on ConsumerAffairs are verified.
We require contact information to ensure our reviewers are real.
We use intelligent software that helps us maintain the integrity of reviews.
Our moderators read all reviews to verify quality and helpfulness.
For more information about reviews on ConsumerAffairs.com please visit our FAQ.

I received a moving estimate from Chris, their customer representative of $850.00. I listed my items with Chris on 12/29/2016. However, when the truck showed up to make the move, most of what I listed with Chris was not on the driver's move list. They then proceeded to tell me that in order to make the move they would have to come up with another list, which ended up costing me more than twice the amount of the original quote. I had to get my furniture out of the house on that day, so I had no choice but to agree to the amount they asked for. Moreover, I had also given them a $200.00 deposit in order to secure the date of the move. Also, while they would take a credit card on the pick up, they would not allow a credit card to be used at the delivery point, so I had to pay in cash or a money order.

My experience with this company was miserable. Our quote was amazing, and at the end, very close to correct. Unfortunately, you get what you pay for. Several items were broken, including a large TV and furniture that was beyond repair, and many other boxes were lost. In total, there was approx., on the low side, $10,000 worth of lost or damaged goods. We filed a claim, were asked to jump through hoops, and then received a check for $187.47. So close.
It was more miserable than just the actually items and disregard for the care of getting them to us. It was the attitude of some of, not all, but more than the good movers. We had one whose attitude was that of a disgruntled friend who was roped into helping us move for pizza and beer, one that was so loud, and if I was an actual trained medical professional would diagnose as, hopped up on some type of street drug (perhaps **), and one that explained the bookkeeping problems of the company, at great length... Over two days, that was the cause for the delay in us getting our shipment on time. All of this I probably would have just brushed of and forgotten had it not been for the tiny little check I received from the powers that be at the corporate office.
Obviously, the trickle down effect has finally reached the seemingly miserable employees and, therefore, the consumers. I would strongly discourage anyone... everyone, from using this company. We've moved many, many times, both locally and across the country, and have never had such an horrible experience. The local college kids trying to make money over the summer did a far superior job!! Run. Find ANY other company, but DON'T USE NORTH AMERICAN VAN LINES!!!

It was a terrible moving service. I needed to move from FL to MI, so I asked for some moving quotes. On 3/29/2017, a lot of moving companies called me and estimated my inventories. This company gave me the best offer, which was $1,000, so I chose them. On the moving form he sent me via email, I found not all my inventories are listed, but he said I am far away from the minimum, so I can put more items on their truck. By the way, the guy who gave me a call was from North Carolina, and he said their Miami office will contact me then. He also told me that the $1,000 would be paid by 3 times, $200 was due on that day as deposit, $400 on moving day, and other $400 when I receive my items. I double checked with them that ALL payment CAN be made by credit card.
On the moving day, FIRST the moving guys told me I have more items compared with the moving list!!! I told them that the guy at North Carolina said I can put more items because I am far away from the minimum. But they still called their MIAMI office and charged me $100 for the additional item and $54 for a box to put my item! So that is $154 dollar more for that day, and the total came to $1,154! They also asked me $500 on that day, and still $454 remaining!
SECOND, after waiting for 8 days, MIAMI office told me that my items finally arrived Michigan. But this time they said the last $455 (yes right, one dollar more) is cash or post office money order only!!! I said North Carolina guy told me that all payments can be paid by credit card, but they just didn't admit it and told me only cash or post office money order! Maybe they know that their services are so terrible and people will dispute it!
THIRD and also MOST IMPORTANT. My items arrived at Michigan on 4/9/2017 morning. The very first thing they do was to charge me $75 more. And it was also cash only, I had to drive to bank to get some cash!!! The reason was that there are 14 steps to get to my room, but only first 10 steps are free!!! No one told me this before and I even didn't know where were their charging standard! Finally when they began to unload my items from their truck, I'm totally shocked. Because I found ALL items that can't be packed in the box are BROKEN!!! Even my stable and durable suitcase is broken!!! Also, the base of my office chair, which is made by very very firm steel, has been bended!!! I don't even know how could they bend such a firm steel!
They also ruined my both two bedsides table, my 3 drawer cart, a lot of storage boxes, my dining plates (carefully package in the box), even my cufflinks!!! Also, the moving boxes are broken when arrived!!! I took pictures for those broken items, and I can upload them! However, they just said they were not responsible for those damages!!! In conclusion, I paid $1,230 total for this nightmare. I chose this company because they offer me the cheapest original price, $1,000. But at last I paid $230 more for those kind of terrible services, and even didn't include the value of those broken items! Now this final price is much more expensive than other companies!!!

This was my first move at age 60. North American van lines use Sterling movers in CT to pack and steal from me. They stole a book of checks that were just sold and I had to shut down my checking account. They stole my expensive stereo and speakers, a $250 Hummel figurine, Ray Ban sunglasses, My coffee grinder and prayer box. North American lost over 100 personal items. They run from me and do not take responsibility. I moved 3 years ago and have not recovered. They set me up to fail in arbitration.

The people who moved my stuff were friendly and pleasant, so I foolishly trusted them and didn't watch the process as I should have. My stuff was all packed and in a storage unit. They just needed to label it as mine, put it on the truck, and move it. The problem is that about 20% of my stuff didn't arrive. Sheets, dishes, towels, my favorite painting, half of the dollhouse, cooking utensils, books, clothing. A smattering of my stuff. And since I couldn't trace the missing stuff to a particular box number that was missing, they said I was SOL. Denied the claim. (I had paid for replacement value.) I read this on a website before I moved but didn't believe it was possible. But now I know this to be true: You have to sit and watch that they put a label on every single box THEY MOVE OUT OF YOUR HOUSE, OR YOU WON'T BE GUARANTEED OF SEEING YOUR STUFF AGAIN.

We enlisted North American Van Lines to move our household belongings from WI to AZ. First we were given a quote based on our total household items. What a joke! We sold numerous household items such as our dining table and six chairs, one complete bedroom set, mattress/box spring, exercise equipment, and gave much of our belongings away to family/friends. The quote was for approximately 9000 pounds without anything being sold. The weigh ticket shows our truck weight of over 9000 pounds even though we downsized from two bedroom to only one, and no dining set plus all the other stuff we got rid of. We weren't there to see the actual weigh in so we are skeptical at best that it was that weight. Or did he fill up with gas and we pay for his gas too? Just didn't make sense that the estimator could be that far off on weight with our downsizing.
The driver came in and loaded. Now mind you all of our furniture and household were pretty much brand new. He notated every single item to be scratched, marred, soiled, etc. etc. One thing he loaded but never put on our inventory list was a wardrobe cabinet. Probably because he damaged it beyond repair before he left in the truck. When it got here it was destroyed, yet not on the inventory list. He just said they won't pay for that. Now the driver was from Atlas Van Lines which North American is a parent company from what I understand.
When we got to our new location for the unload the driver was already here with many boxes sitting in the driveway. We unlocked the doors and opened the garage and all hell broke loose. The two guys just wheeled the boxes and furniture into the house without giving us an opportunity to check any boxes off or to go through inventory. That was a MISTAKE!!! After they were all done he brings in papers for me to sign, pointing at each page, sign here, sign here, sign here... etc. etc. Little did I know he checked off everything as received not us.
He unloaded our washer (brand new) and said it was dented like that when he loaded it. No sir it wasn't. But then he takes off the top and tries to fix it. Well if he didn't damage why try to fix? Dryer had scratches all over it. He denied denting and said he marked it as such. Well yes he did, but after the fact. My original paperwork did not have the same codes on that he showed me on the delivery documents. "Trust me" he says... I don't think so.
Numerous things were damaged. Numerous things were missing and not delivered. I filed a claim with North American and they sent a check for the damaged items claimed, but are refusing to pay anything on the missing items. Why, because they say I signed the papers for receiving everything even though we didn't check anything off. What is a consumer supposed to do? The driver put the pages in front of me and said sign here and here. They never allowed us to check items off.
They asked how we knew we were missing items then. I told them we took each tag off the box/item that it had, and crossed each item off the list that he left with us with a different slash/color. We know we are missing specific items like bedding and towels, a camera, etc. etc. but we don't know everything we are missing. We only look for something and realize we don't have it. So we have no new comforter set that I bought back home for our new location, only one pillow, half a set of sheets with only one pillow case and the bottom sheet - no top sheet or second pillow case to go with the comforter set which had matching pillows as well.
They said they did a search of the stops and traced it the best they could and cannot find our items and because I signed those paper documents they will not take responsibility for them. It's all on the consumer. We can file an arbitration which will cost us $300 or get an attorney. This is crazy!!! This driver more than likely knows where our stuff is. He was in a hurry to unload our belongings and get on his way. Which he did, and let us holding the bag. He knew what he was doing. He knew he should have offered us the opportunity to check all these boxes and items off, but he did not. This is the company's responsibility and the driver's. We can't help that they can't find our stuff. But we don't have it and they should be reimbursing us for the value we've put on the items.
We would never use North American Van Lines for a move again. We would never recommend them to anyone either. We would rather hire someone to come in and pack and load a U-Haul truck than to hire a moving company again or if we hired one, it would be double checked and rechecked before they loaded and unloaded. We are very frustrated at the way our move and claim was handled. Beware people when you are moving! Do not let any company unload your things without checking them off or you will end up on the short end of the stick. To replace everything we have lost that we know of is surmountable in dollars and cents. The claim for missing items valued is almost $4K. What is a little guy to do with big companies like this? Sit back and take it? We'll do everything we can to let people know not to use North American Van Lines.
The claims people talk down to you like you are nothing. You're just a number in their many filed claims for damage/loss as was indicated to me via email. We will be proceeding further with this. We think this is their fault and even if they can't locate our stuff (perhaps another customer got it or perhaps it was stolen/sold/given away) we are missing items. The driver even had me sign another person's papers, yet this is all on us. That person had orange stickers and we had blue/yellow/red but no orange. The company just dismissed that. So if a piece of paper can be a mistake, losing our belongs is a bigger mistake. Don't use North American Van Lines!!!

I contacted North American Van Lines to quote on a move from South Carolina to New Jersey. I supplied a list items indicating some items were large and told them it was a full large 3 bedroom house. I was surprised after communicating for awhile that the name was changed to North America Prime, Inc. Two men came with a truck late Friday morning. They started to wrap the furniture and then load the truck. We were asked if we could get pizza because they didn't eat due to a late night move. When 3/4 of the items were loaded they informed me that the cubic footage was reached. I asked how can that be since all the items weren't loaded. I complained and asked how was the cubic feet calculated, the reply was that they use an average. I asked to talk to the manager (Thomas) and complained stating that they low ball to get you and when you have no choice but to continue they hit you with a high increase for additional cubic feet.
They asked if I wanted them to continue (I had no choice, I was closing in 2 days and had to move). I agreed. At approx. 5 o'clock they said they were tired because of doing a move late into the evening the day before and left. The next day they continued to load and then informed me that the truck was full and they needed to transfer some items to a larger truck, they left and after a few hours returned to complete the loading. I was given a bill that was more than doubled the original quote (over $10,000), I blew my top. I asked to talk to the manager (Thomas) and asked how can this be? He said I went over my cubic feet, I countered that I was misrepresented with a fictitious quote and I proceeded to write "under protest" on the packing documents.
Thomas was told of this and had called me to tell me If I didn't remove "under protest" he would instruct his workers to unload, I had no choice. They did not meet the original delivery date. After numerous phone calls they said they would arrive at my house on Sunday, late morning or early afternoon, they arrived around 9 o'clock or 10 o'clock in the evening. Two men arrive with the truck. A passerby asked if they need help and proceeded to unload. I notice the individual was intoxicated and told the driver I don't want him on my property, they asked him to leave. Shortly thereafter four other individuals arrived (that were associated with the moving company) and started unloading.
I notice there were no hand trucks for the large items and asked about it. They said they would lift and carry the items, but I saw the truck stager drag some items and showed him finishing on the bottoms being scraped off. I also noticed a number of boxes were crushed and or mangled and pointed that to him as well (took pictures). It is now about 2 o'clock in the morning and all items were not put together. I told them I had enough and said I would put them together for them to leave. The next day I started to unpack and found numerous items damaged and or completely destroyed. I sent a letter with a list asking for claim forms and the proper procedure to file claims. I have not heard anything to date.

Please, please avoid this company like the plague! I have made several major moves in my lifetime and have never experienced the carelessness of this company. North American Van Lines subcontracted my move with The Beltmann Group. Everyone passes the buck when it comes to where the damage was done. My piano, left to me by my sister who died from cancer, came with the foot board missing and wood missing from the pedal area; the dining room hutch arrived with damage to the wood. Many other pieces arrived with damaged areas. The carelessness even went so far as to damage something little like a plastic laundry basket where it arrived cracked and the handle broken off. Just unbelievable. Also some boxes are missing, one containing family videos.
They delivered on a Saturday so no one available to talk to at the time of delivery. This company was subcontracted by North American Van Lines, so be careful! I wish I could post pictures to show the damage. I would hate to see someone else experience the same. Moving can be quite upsetting in itself, without damage to your precious cargo. I am in the process of submitting my claim to North American Van Lines so cannot comment on their handling of claims. Just stay away from this company if you can!

Hello. My name is Jennifer ** and I hired a moving company, N. American Lines, to move me Tuesday, after their quote was the best. They quoted me at $1300 that's $4.50 per cubic square. They called Monday night and said they made a mistake and my move from CA to FL will be more, $1700 was my new quote. I was irritated but paid it when they arrived Tuesday. In the middle of the move, they said it would cost me $5,500! I was so upset but I felt I didn't have a choice but to finish because they already had $1700 of my money. At the very end of the move, they now said my total moving cost was $7,500!! Absolutely absurd! The paperwork said they were now charging me $6.50 per cubic square instead of the $4.50 that I signed! I was very upset so the mover Mario called his 'boss' Yair and he called me with a nasty attitude saying I signed for the $7,500 so "Too bad" were his words, and that I HAD to pay to see my stuff again!
I was crying. It was very late and I was exhausted. I told him I wanted to call Grant whom I'd been dealing with through this whole thing the next day and that that should be fair enough and to let me sleep. He said No I had to pay in full, not even just pay the 60% require by law, not 100%. I'm supposed to pay the remaining 40% upon delivery. He kept texting me for 3 hours late into the night past 1 am threatening me in texts that I kept. I kept texting saying he was harassing me and this was not professional and that I was trying to sleep and to please stop. It didn't stop.
Even Mario the kind mover said they would most likely adjust my cost and I would never wind up paying $7,500 because that is quite absurd to go from $1300 to $1700 to $7,500!! He said I paid $4.50 per sq unit not $6.50 and the they would adjust that later, that my extra cost over the $1700 I already paid would be $2850 so total would be just under $5,000. It's STILL absurdly over my quote and horrifying to be treated this way but better and MUCH more reasonable than $7500!! Mario was nice, told me to get some sleep, he knew it was a long emotional day for me but Yair's harassing messages kept me awake.
The next day after everything was calmer, I spoke with Grant explaining all this and he said he agreed that this was crazy and that he'd try to speak with Yair about only charging me the $4.50 per sq. unit because that is what I signed and that going from $1700 to even that price of $5,000 is huge. Hours go by, I'm stressed about my stuff because Yair's threats are that he'll just dump my stuff!! Everything I own! I didn't hear from anyone until the next day, Grant said Yair didn't 'like' me so he didn't want to help me and give me that price. I tried calling Yair stating we should have a calm professional conversation so I could get Some money to him but not the total. He has all my belongings I have in this world including $1700 of my money.
He actually started the what could have been a normal pleasant conversation with another threat in an angry tone! He actually said he was one inch away from not allowing me to pay anything and dumping my stuff in a storage somewhere charging me storage fees for as long as he wanted and man power charges which would exceed $3,000!!! I asked him why he was doing this and why he just leads with threats when all I wanted was the routing #'s to put the wire transfer through for part of it so I could start me drive to FL which was scheduled for yesterday! He started shouting at me over the phone so I hung up. There was no communicating with a mad person.
My husband then called, whom I'm divorcing! And even he thought this absurd enough to help me! Yair supposedly gave him the routing number for the wire transfer for partial payment of the difference of the $7,500 which was $1530 because I already paid $ 1700. He didn't give enough numbers for the use transfer nor did he give the proper info to make the transfer which contains and address that matches as well as an account number. He texted me if I didn't make the transfer that day, which was yesterday, Saturday the 21st, he would do the above threat.
I contacted my uncle to help and my uncle left several messages with Yair to get the correct info yesterday and today but he is refusing to respond to any calls or texts and is keeping everything I own hostage and charging me storage fees that were not necessary if he gave me the proper info needed for the transfer yesterday when I asked. He said he would contact me via email, he doesn't have my email. I've received nothing. I messaged him last night and yesterday trying to off the transfer, nothing. I contacted Grant to contact his boss to get me the info, nothing. I called the 1-888 number yesterday and today leaving messages that I needed help because nobody is contacting me and I need to move! I can't leave the state until I know where my stuff is and what is going on!! Nobody has returned any messages!
I called another #, another office # I presume and got Grant on the phone toys. I told him I just wanted my stuff redelivered BACK to my house, that this is all a nightmare! She said they gave me options to pay but didn't so I lose. First of all, I lose what??! MY STUFF??!!! 2nd, I was calling and messaging all day the last few days actually begging for the correct info to do the wire transfer because I was scared about all my stuff, they refused to give it to me so what is going on??!! THIS COMPANY IS A HUGE SCAM! they are holding all my belongings hostage and will not contact me and I have to delay my move staying in a hotel until I can get it solved! How can any of this be legal??? How can they treat someone like this and steal all my stuff?? I'm beyond horrified! This is a living nightmare! I've contacted 3 news stations and movers help hotline, next is the POLICE!!! Jennifer, horrified consumer robbed by this company!

Initially they are very friendly and tell you all the right things until you sign the dotted line and your money is taken away. After it customer service disappears and phone calls are never returned. You will be ignored. Avoid this company for any military related moves, this company DOES NOT SUPPORT OUR TROOPS and IS NOT MILITARY FRIENDLY. And all this just before Christmas.

Consumers beware - this is a scam company. As of June 2016 they have changed their name to North America Prime (still out of Florida). In case it wasn't obvious, they changed their name in order to avoid accountability for the business practices of their company. If you have been wronged by North American Van Lines or their new company North America Prime then file a complaint with the Federal Government. The US Department of Transportation has an agency called the Federal Motor Carrier Safety Administration (FMCSA). Visit their official website or simply google "Protect My Move" and the first result is their website. Follow their directions for how to file a moving complaint. If the Federal Government receives enough complaints regarding a moving business then they may investigate.
Needless to say, my experience was terrible when I hired this company to move my household goods from NC to GA back in August. At this point, be wary of any companies that begin with "North America" or "North American" because unfortunately the scam companies are hard to tell apart from the legitimate ones. Good luck.

We contracted with NAVL and Allied to move us from MA to TX. The loading in Ayer, MA went well and then I don't have a positive thing to report. Our delivery window was Sept 19-26. Our shipment was loaded on the truck on the 19th. When the 26th came with no word we were told the delivery date was moved to October 1. When the driver picked up the load in Ayer, MA he told the agent that "that load will never be delivered on time." He then claims his truck was broken down for a week, but he failed to report that to anyone.
It is now October 5th and no household goods delivered. My husband has sciatica so badly he cannot stand up from sleeping on an inflatable mattress. Tracy **. in customer service said I told her I was going to dispute the charge for the move and had the booking agent call my husband at work demanding a cashier's check for the move. (Passive Aggressive manipulative behavior) What I told her is that if we did not get a delivery I was going to charge a bed and I expected NAVL to pay for it if they could not deliver the bed we owned that had been riding in a truck for 18 days. If she had an issue with my conversation with her, she should have called me. However, she chose the manipulative route having another agent call to interrupt my husband at work, who just forwarded the voice mail to me.
I finally called the President of combined NAVL and Allied and left a message on his complaint line. They agreed to take our credit card as we had contracted and are promising a delivery tomorrow. No compensation offered for a shipment 10 plus days overdue. Nobody holds employees responsible for bad service and communication. DO not use this company. Put your belongings in a POD and ship it that way. Never again!
Updated on October 7, 2016: After missing their delivery window by 10 days North American Van Lines (NAVL)/Allied Van Lines finally delivered our shipment. It took a call to the president of Allied Van Lines Customer escalation line to get my shipment delivered. There was no communication from NAVL informing us when our delivery would arrive. All information we obtained was a result of calling the NAVL customer service number. Every call resulted in a different story. Our delivery window ended September 26. When the driver picked up our load on September 19 in Ayer, MA he told the agent that our goods would never be delivered on time. The NAVL agent in Ayer, MA told us this driver did not return phone calls and had poor customer service. She was right.
On September 27th after not hearing a word about our shipment I started calling Customer service. I got a different story every day I called. On Sept 27th I was told my delivery would arrive October 1. On Sept 28th I was told that the truck was broken down since September 22 and the driver never called in to report this. (Where is the dispatcher in this situation?) I was then told my shipment would arrive on October 5.
Next call I was told my shipment would arrive October 6 or 7. On October 5 I called the president of Allied Van Lines (the driver worked for Coleman Allied Van Lines Valparaiso, Florida) customer escalation number. I told them that my husband had sciatica from sleeping on an inflatable mattress. He could not stand up straight. It was painful to look at him. He was physically miserable and was having difficulty at his job because he was trying to arrange time off work to be home when the shipment arrived and the date was constantly changing.
I called the Allied's president's customer escalation line and told them I was buying a bed and expected them to pay for it. I couldn't keep getting lied to about a delivery date. Their response was they told me I would not be able to pay for the move with my credit card because they were afraid I would dispute the charge. (Seems to me that this might be something that happens to them often as I said nothing about disputing a charge, but I liked the idea).
Well on October 6 the truck arrived. The first wardrobe boxes off the truck were crushed and about half their original height. The driver told me he had 3 deliveries and I just needed to check things off fast as he called off the numbers. I said, "No my items have been riding around on your truck for 18 days, they are badly damaged and I am documenting every damaged item." The inside of the delivery van was a mess. Furniture pads were thrown in heaps, people's possessions were helter skelter, different shipments items were commingled and as evidenced by different colored tags on the items placed next to each other, items were not secured and looked like they had bounced around as the truck went down the road.
Let me interject that my husband, years ago, was a driver for Allied Van Lines and his father (my father-in-law) was the General Manager at Allied in Milwaukee. When my husband packs a load, it does not look like this. Things are secured, padded and boxes securely loaded, pads not in use are neatly folded and stacked, and the van is clean and orderly. This van looked nothing like what I would expect of a professional mover and my items reflected this. This was a small move for us with only about 130 items in the shipment. Forty-two boxes/wardrobes were crushed, dented and damaged. The driver brought me a grey zippered bag full of Christmas wreaths and decorations. It was not mine. I refused it. He brought me a box of someone's lovingly folded and cared for christening gowns. They were not mine and the box did not have a moving sticker on it. I refused the box.
I was brought someone's cactus pot with gardening equipment inside, it was not mine. I refused that also. I hope the folks who own these items get them. The price they charge is above industry standard and I expected above average service for the price. NAVL says it will track your shipment and let you know where it is. Not true. I believe the "game" being played is when you have a smaller shipment the Van line waits until it has several going to the same area and then delivers to increase profits. Your shipment gets picked up and then gets to ride around the country until they have several shipments to your area.
They say they have a broken down truck so that allows them to wiggle out of their agreement to deliver on time, but they do not provide the customer with any documentation that the truck was off the road. No professional organization has a truck off the road for 8 days. A rental truck is found or a shipment is loaded on another truck. If a truck is broken, does not the customer deserve a call? This organization does not pass the smell test. Do NOT use. I sincerely hope the family who owns the christening gowns gets them back.

We hired North American to pack and move our home from Cincinnati to Florida in June 2016. Aside from it costing nearly $9,000, our packers helped themselves to valuables (jewelry, sports memorabilia). In addition to the theft, the vast majority of our items were broken. The company refused responsibility and continues to blame me, the customer for the thefts. Their actions are unacceptable and criminal. Please do not be a victim and use a different van line.

North American Prime is North American Van Lines. They are under the same company and probably changed the name because of poor service and complaints. THEY ARE CROOKS. They will do anything they can to change your quote. One couch that wasn't listed on their inventory sheet even though I did verbally list it (Who wouldn't? It's a couch. Who doesn't have one?!), so it cost $900 more because one couch that wasn't listed was over the cubic feet. My stuff took ALMOST two weeks to deliver, because everyday something comes up and no one can give you a straight answer. Everyone is either rude or a liar. There is not one good reason to go with this company. They're not affordable, reliable or courteous. They are crooks!!! ANY GOOD REVIEWS FROM THESE COMPANIES ARE CLEARLY FRAUD. Do your research!!!

I will first apologize if my tone is pointed, I know it is not personally your fault, I am just extremely sad and disappointed with your company. I have been crying for the past 5 hours due to the unprofessional nature of NAM that I am at a loss for verbal communication. Customer service on the telephone was no help, so I am writing a formal letter. To be frank, your agents lied and mislead us into this awful situation and I am extremely disappointed. My husband has been in the Army for 16 years and we have never experienced anything like this.
When the agent came out to estimate our move, he reassured us 6+ times that our items would arrive on August 9th (the day our housing is available on base). We spoke about that being the latest we could formally move in because my husband had to return to duty immediately - you know, because he doesn't want to go to jail. He continued on about the professional nature of your company and how quickly we would be moved out of our home by his guys. We were told a big team would be there to assure the safety of our items. He reassured us of a pickup date (the 2nd) and we called back to confirm within the time constraints he gave us.
All the sudden, he says he made a mistake and has to move us on the 4th. Normally, this wouldn't be an issue - but my husband is in the Army and has to call his commander and extend his leave (not a great way to start that relationship). $4000 is a lot of money, and we were told that your actual company with your actual truck with actual employees would be the ones in control of our move. We were reassured that our things would arrive on time and not to stress about that part of the move and to enjoy a short vacation. Awesome. I trusted him, unfortunately.
Then arrived August 4th (pick up day). The driver (her name included in the information below) repeated a delivery day of the 9th multiple times. I then was surprised to learn that she doesn't actually work for you at all and isn't even particularly licensed to drive it. She owns that truck, independently operates it, does side jobs while having property in her truck, and *literally* scotch taped a sign with your logo on the door (which I only noticed as they were pulling away). She found out only 30 minutes prior to her arriving that she was even assigned our shipment and had no idea what she was picking up or delivering until she saw our paperwork. That should've been my sign, but being Army - we have to arrive when his leave is up and were left no other choice.
The big team ended up being a gentleman and a teenage boy. The entire team arrived an hour and a half after they claimed they would. Both dropped numerous boxes off of the loading ramp (marked fragile with the correct stickers) and loaded things that were marked with Do Not Load signs, which my husband and I had to crawl back in through the items to retrieve. This included our clothing for the journey, medicine for my daughters heart condition, and a box of aerosol items that was meant for our personal car (as obviously, they cannot go in the truck).
As they disembarked, they said "we'll see you on the 9th." Perfect. On we went towards Ft. Belvoir. I set aside my worries temporarily. The past two days, we have been trying to confirm a time the truck was arriving. When we finally got someone on the phone today, we were told that they never assure a date for moving and our items WERE STILL IN KANSAS CITY. They were loaded A WEEK AGO. They then informed us that they would probably arrive on or around the 15th. Therefore, unless we spend a ridiculous amount of money to stay in a hotel until then, my family (including a 3-year old child) has no bed to sleep in, no toys to play with, no furniture, no personal items to cook actual non-road food. Had we known this, we would NEVER have paid almost $4000 to have our items be held for 2 weeks in a hot van somewhere in Kansas City (as per CS rep).
Every single one of my toiletry items will have been destroyed (I would've brought them with me if I had known how long they'd be sitting - and yes, a week makes a huge difference). My husband has none of his uniforms/shoes/items for work - which we would've obviously packed in our travel items if we had known there was a week window. He cannot extend his leave any further (we now have surpassed the leave he would get to spent Christmas with our families - devastating), so because of multiple lies and misleading/non-communicating agents, we will spend an additional $1500 total on this move (we are staying in the cheapest hotel in the area at $89/night).
My family and I cannot live in an empty house for a week - particularly because my daughter has to sleep on an incline for her heart. Right now, we have her propped up in a hotel bathtub. THE AGENT KNEW THIS. Every morning, she wakes up and asks for home with tears in her eyes. It's devastating. In that truck is everything we own. Everything we've worked hard and saved for. Furniture we bought when we got married. A toy chest full of my daughter's things she painfully packed away. To be told they are STILL somewhere in Kansas City is unacceptable. To have a window of a week for a move without informing the customer is unacceptable and has NEVER happened in the 6+ times we've moved. There have been instances with weather where the drop off date fluctuated by 24 hours - that's doable. But now we are forced to spend even more money that the Army will not reimburse us for, because it's not their fault.
The customer service rep claimed it was a miscommunication between the agent and contractor and there was nothing she could do - we were flat out told multiple times that our items would arrive on the 9th and we would be constantly updated (we have never gotten a call from you since pick up a week ago and it took 36 hours to get a hold of someone on the phone with any idea where our items were). She acted like it was absurd to be able to give a customer even a day when their entire home is being delivered.
This cannot ever happen to anyone again. You cannot do this to families. I have never experienced a situation where it took 2 weeks to move a small house 13.5 hours east by one interstate. If well, it's somewhere in Kansas City is the remedy to this situation, I ethically have to submit this letter to the blacklisting committee on base. We have to remedy this situation because my daughter shouldn't have to sleep on a floor because of NAM's negligence and I cannot spend another second worrying about the state of my items. Yes, they are just things, but when you're at the mercy of the Army 24/7, it's all you have.

I read the reviews and I'm going thru what all these customers went through just to get my personals things. I am so frustrated with this company and had the same dishonest quotes, the yelling and hang-ups and lies and late calls and more lies. I just don't know what to do about this awful company. Like everybody is saying STAY AWAY FROM THIS COMPANY!!!

I have used several long distance - nationally recognized moving companies over 8 times in 30 years. Several things went very wrong with this move. After the initial call to North American Van Lines, and the timely arrival of the estimator, things began to go south. First, I had to keep calling their office to get updates on the date and time of the move, and to get copies of the estimate. Even the night before I still did not know the exacts. The movers from Maine were nice, thorough and efficient. The estimate was off by $2,600. I know it is just an estimate, but really? That far off? Then my furniture was off loaded for 1 week in Garner, NC, reloaded and delivered to my apartment.
Prior to my move I was very specific that I could not move in until June 10th at the earliest, and they gave me a 5 day window with June 10th as Day 1. This was fine, until the mover here in NC, called and wanted to move me in on June 8th. I don't know why he had the impression that I could get in earlier. I insisted that the move happen on June 10th at the earliest, and it did. That morning they were prompt and it started well. About 1 hour into the unloading, one of the movers had to sit down due to dizziness, and inability to see due to his Hypertension and Diabetes. Long story short: In Maine, it took 2 movers and the driver to transfer all the furniture and boxes from two floors, steep narrow stairs, a cramped attic and a garage load the van and be off in about 5 hours. I was pleased. It took 3 movers, no driver, to unload the van walk straight on concrete (no stairs, no hill) into a first unit one level apartment, no attic, no garage, over 7.5 hours.
Also a half hour break in Maine meant 30 minutes, a half break here meant 80 minutes. After 30 minutes, I went out and started moving things in myself and they Sat on the van and watched me. Then to top it off, I noticed when they were leaving that my 6 ft. wood step ladder had not been delivered. They said it had. It had not, as there was nowhere to hide it in the apartment and it was not visible. He stated to check and make sure it wasn't still in the garage in Maine, and left. I checked with persons in Maine and there was not a ladder there, and it stated it had been loaded.
I filed a claim with the company, and described the statements given to me by the crew here, about checking back in Maine, and the company denied my claim, stating that the forms indicated it had been delivered. Needless to say, I will not be pursuing a further claim, as the minimum out of pocket for the consumer is $300 and the ladder is valued at approximately $125. Somewhere out there a North American Van Line Employee has a really nice, excellent condition, wood, 6 foot ladder that was a housewarming present from my parents 25 years ago.

Damaged my electric fireplace and lost SEVERAL items. Lost the legs to a bench, lost one drawer to a cabinet, lost several boxes and I am missing a collectible dish, my telephone and am sure I will eventually miss other items. How do you lose ONE drawer from a set of 3??? Their reply to my claim was "sorry" - my reply was also "sorry I have to give you a bad review." Just stay away from North American Van Lines if you want a good move!!!

Moving from Peru to Iowa was a nightmare. The worst part was having the truck unloaded by "professionals" from North American Van Lines. They dropped cartons from the truck, cut cardboard boxes apart in a hurry to strip the content thereby severely damaging antiques 200-300 years old, expected to be fed by me at my cost, and said that they would have two strong men take furniture from wooden crates who never showed up. North American Van Lines do not answer their calls, will not honor their commitment even when contracted, and worse. Only a total fool would ever use North American Van Lines! They did not leave a copy of signed paperwork saying they only had the original but would copy it and send it -- never happened. It is like being raped.
"Jamie" (team leader from Des Moines, Iowa) allegedly took pictures -- but they were never sent or mentioned. One of his team was drunk and spoke rubbish questioning why the contents were being unloaded. The entire team left with 6 hours and what they would not unpack or put in the right rooms was dumped in the basement.

Under the name "North America Prime," they have screwed me. The salesman was the ONLY pleasant experience. He gave me a quote of about $1000 to move my stuff (which all fit in one room at my mother-in-law's place, using maybe half of a 14'x14' room). In the interest of full disclosure, I'd forgotten some loose and unimportant stuff like clothes hampers and shoes. And apparently, there was 400 cubic feet of loose stuff they had to box that I had forgotten to tell them about. And I get that this is my fault, though I was describing a room I hadn't seen in nearly 2 months.
What's crap about them is that after seeing this, they took the liberty of packing up the loose stuff in their boxes and loading everything up. Then they told my mother-in-law (they didn't even think to call me, the guy paying) that they would be charging me for going upstairs, for their boxes, and for the remaining cubic feet. Came to around 3160.
When I found out, I was able to get it talked down to 2600. Not ONLY is this 2.5x what was quoted, but they waited until AFTER everything was loaded up. And come to find out, if I backed out there, I would still owe them 800 for him coming out and loading, then unloading. So before I know it, I'm 800 in even if I quit. So no, DO NOT go with these guys. They WILL rack up extra fees, and they will wait until they can already charge you labor before telling you.
I wish I knew whether I could swear in this review, because my words for them are fit for a sailor. The only reason I give them a 2 in customer service is that I was able to talk it down by that 500. Otherwise, there is nothing redeemable about these guys and they haven't even moved my stuff yet. This is just after they picked it up. I'm afraid to see what my stuff will be like when it gets here.

Regrettably, I hired North American Van Lines to pack, move, and deliver my household. I've never used this type of platform to broadcast my dissatisfaction with a company before but I felt it was important to share my experience so other consumers can make informed decisions:
The Relocation Consultant will tell you everything and anything you want to hear to assure the sale. Their office, the drivers and the "trained" movers do not communicate well with each other about what was agreed upon in your contract and will attempt to extort additional handling charges on the day of the packing and moving. Call the office. Do not purchase the "Protection Plan" (insurance). It does not protect you or your household valuables. I had two dressers, a sofa table and a king size pillow top mattress damaged.
The value exceeding $4200.00 #NAVL reimbursed me for $400.00. They paid an "appearance allowance" on the case pieces and would not reimburse me for the king size pillow top mattress as I did not provide proper oversight to their "trained movers" therefore I was blamed for the mishandling of the mattress. I had 3 movers, using two different entrances of my home at the same time, and I did not see the mattress get folded. Apparently this is my fault according to their Claims Department. The movers at the pickup location did it right. The movers at the drop off location did not (More training with their movers is required).
Going back and forth with North American Van Lines claims department to receive a judgement; don't expect anything in a timely manner and assume it will be your fault. I am now beginning the long process of arbitration. Customer Service and Claims Department will find blame and fault with the homeowner. As a consumer, you want to be treated fairly. NORTH AMERICAN VAN LINES misrepresented the quality, the training and the professionalism of their services and employees.

Do not use North American Van Lines!!! After losing 3 boxes containing my belongings on a move from Atlanta to Florida, they have refused to reconcile my claim. They expect you to make the claim the same day as your move, even though there were 160 boxes stacked 5 high. Do not trust them with your belongings!!!

I am moving from Alabama to Tennessee. When my furniture was picked up they tried to jack up the price by an additional $900.00. After threatening to have them unload my furniture and going with a different company, they finally got the price back down. Now that they have my furniture in their storage warehouse, I can't get it back. I called them in the middle of June to have my things delivered. Here it is July and I am still sleeping on the floor. I called them and after getting the run-around, I got Mike from dispatch on the line and he was rude, yelling at me and telling me that he will get my things delivered on his timeline and not mine. After asking for a manager he hung up on me.

We moved from Calgary to the GTA last July. We had a large home and went for the deluxe package if you will to insure TVs, china etc. They packed and unpacked which the contract for the insurance said would need to happen. They lost one box called "Kitchen" but I couldn't be certain as to all that was in there. We got reimbursed $250. I do know it had dishes from a 1970's complete set that I had packed away 15 years ago. So now my set isn't complete.
They reimbursed us for some other minor breakages but what really happened was this. We had tools in our garage. A complete tool box, table saw and saw attachment for a table, pitch fork, 2 sanders, ladder, hedge clippers, rose pruners and other minor tools that we didn't think about until we needed them in the new house. Well they weren't on the original sheets so the packers D. ** and his gang must have walked off with them before the moving truck arrived. Of course we trusted them to tag everything and my husband did not babysit them. Alero Moving who NAVL contracted in Calgary denied any theft and wouldn't reimburse us.
As has been said in previous posts they are crooks. The lesson here is to review everything that is tagged before the moving truck arrives. Delay the moving truck if you have to. And of course their estimated weight conveniently went up when the final weight was done even though we purged a ton on heavy stuff after the estimate and before the move. How does that work? A friend recommended NAVL although it wasn't Alero Moving and I certainly will say stay away from Alero.

Moving from Miami to Las Vegas we shopped around to try to find best price and had a really good moving company set up, but then this guy name Chris from (** North American Van Lines) called us and made like he was with the first company. Have talking to him he said he was with this company North American Van Lines. After all and said we set up a moving contract with him. (Should have read the reviews and asked around). Moving on so weeks in advance we had this set up. Chris was quick to get our deposit and promise the world. Box count recount and items adjusted and got a quote locked in. So, moving truck was a small sub contractor was late to show up for pick up.
All our stuff was packed and labeled by me because if not would be a charge of $20 per item. After the now second deposit 60% of total bill he says he wants to charge us for supplies to wrap the stuff that was in quote to be wrapped and packed by movers. Didn't happen. So now back to the BS that Chris sold. Gave us a delivery date/mover gave an earlier moving date. I mentally stayed with the first date by Chris - not to get our hopes up. We pack up the car and summer road trip to get there before the moving truck which was only suppose to be several days. SO NOW 16 DAYS PAST DELIVERY DATE AND NO DELIVERY. We called last week and they said because of a Miami trucker strike. At no point did they call us to let us know of the delay.
Chris is nowhere to be found. Not answering phone. Dispatch said some time this week and trucker will call us to let us know when they are near. SO LET ME GET THIS STRAIGHT. YOU'RE OVER 16 DAYS LATE AND I HAVE TO WAIT FOR HIM TO DELIVER WAITING ON BATED BREATH. ARE YOU FREAKING KIDDING ME...THIS COMPANY ARE CRIMINALS. DO NOT USE THEM!!! And let see the condition of our stuff when we get it and let see if they try to add extra fees or storage fee...stuff that is not on the contract. No customer service, no communication, no nothing.

ConsumerAffairs Research Team
The ConsumerAffairs Research Team believes everyone deserves to make smart decisions. We aim to provide readers with the most up-to-date information available about today's consumer products and services.
North American Van Lines specializes in corporate relocation and residential moving for long-distances. With over 80 years of experience, the company is an expert on helping companies relocate throughout North America.
Packing: North American Van Lines has extensive advance packing services to help ensure a timely move. They have a huge network of movers and many offices and trucks so that they have the bandwidth to handle more customers.
Households: In addition to corporate moving, it offers household moving to individuals and families that are moving nationwide.
Competitive pricing: The company is reasonably priced and offers alternatives to help keep costs down, such as flexible move times.
Materials: The company offers customers a number of reasonably priced packing materials, such as moving kits and boxes.
Estimates: North American will provide you with estimates for moving supplies and services in order to give you a true sense of how much your move will cost.
Best for Corporations, households, military families and individuals.
North American Van Lines Company Profile
Company Name:

North American Van Lines

Website:

https://www.northamerican.com/