Best Mortgage Lenders

Updated on 03/02/2018
Whether you're a first-time homebuyer, a landlord seeking rental properties or a real estate investor, you will probably need the help of a mortgage company to complete your property purchase.
Mortgage companies help people secure funding in the form of secured loans against residential or commercial property. Mortgage companies also help property owners refinance existing loans if they are having financial difficulties or might benefit from new terms.
Compare Reviews for Top Mortgage Lenders

Caliber Home Loans
Read 2271 Reviews

Caliber Home Loans, Inc., originates mortgage loans through various channels. Since its founding, the company has consistently increased mortgage production volume while growing its servicing portfolio to over $81 billion.

HomeDirect Mortgage
Read 686 Reviews

A subsidiary of Bank of Oklahoma Financial, HomeDirect Mortgage offers various mortgage and home loan services. An experienced team of loan officers and online resources help people through every step of the mortgage process.

Mr. Cooper
Read 6995 Reviews

Formerly Nationstar Mortgage, Mr. Cooper is a non-bank mortgage service provider headquartered in Dallas. Mr. Cooper is one of the largest home loan companies in the United States, serving more than 3 million customers.

Vanderbilt Mortgage
Read 903 Reviews

Vanderbilt Mortgage and Finance, Inc. offers consumers traditional home loan options, in addition to financing for modular homes and for eScore energy efficient home improvement. Use their online calculators to estimate payments.

ClearPath Lending
Read 530 Reviews

ClearPath Lending offers a wide variety of mortgage options to its borrowers across the nation. With competitive rates and a team of experienced loan officers, ClearPath Lending will help you buy a home or refinance your mortgage.

Ocwen Financial Corp.
Read 2703 Reviews

Ocwen Financial Corp., a leading U.S. mortgage servicing company, serves over 1.5 million customers. It originates traditional and reverse mortgages, helping families achieve their financial and homeownership goals.

AmeriSave Mortgage
Read 2554 Reviews

AmeriSave Mortgage Corporation provides their borrowers with diverse loan products, competitive rates and authentic, transparent communication. Consumers have been looking to AmeriSave for their home financing needs since 2002.

21st Mortgage Corporation
Read 566 Reviews

21st Mortgage Corporation is a full service lending company specializing in loans for manufactured homes. 21st Mortgage was founded in 1995 in Knoxville, Tennessee and currently services more than 170,000 loans.

Quicken Loans
Read 3610 Reviews

With more than 30 years of experience in lending, Quicken Loans has helped over two million consumers finance or refinance their homes. Quicken's helpful online resources make it ideal for people new to loans and mortgages.

LendingTree
Read 1116 Reviews

LendingTree, Inc., offers many loan services, including business loans & mortgages. They were founded in 1996, and the website launched in 1998. Their site allows borrowers to fill out one application to apply to multiple lenders.

First Internet Bank
Read 166 Reviews

First Internet Bank is a leader in online and mobile banking. The company launched in 1999 and offers full service banking but does not have traditional brick and mortar locations. They offer a wide variety of mortgage products.

J.G. Wentworth Home Lending
Read 133 Reviews

J.G. Wentworth Home Lending provides client-friendly mortgage programs with competitive interest rates and no points. With a variety of loan types and a hassle-free application process, your refinance or new home is within reach.

Jersey Mortgage Co.
Read 320 Reviews

Jersey Mortgage Company, founded in 1938, offers several types of loan products and mortgage refinancing to borrowers in New Jersey, Pennsylvania, New York, Florida and Connecticut. The company has branches in New Jersey.

Homebridge Financial Services
Read 636 Reviews

Homebridge Financial Services has over 90 branches across the US. Consumers can get a free quote and personalized loan comparison, whether they are purchasing or refinancing, by filling out a form on HomeBridge's website.

Pacific Union Financial
Read 118 Reviews

Pacific Union Financial, headquartered in Irving, TX, offers home loans coast to coast matching consumers with the right mortgage for their needs. Pacific Union works hard to get more Americans into the home of their dreams.
Thank you, you have successfully subscribed to our newsletter!
Enjoy reading our tips and recommendations.
Unsubscribe easily whenever you want
What features matter most when choosing a mortgage lender?
Positive reputation
Brand-name mortgage lenders do more business than new mortgage companies because people recognize their name. Name recognition often leads consumers to believe the lender is honest and competent. Whether you go with a brand name or a lesser-known company, check out its reputation before you sign.
Number of loans in default: If a mortgage company has a high default rate, it might be engaging in risky practices, like approving loans that people can't pay back. It's not in your best interest to do business with an indiscriminate lender because you could end up with serious financial problems.
Look for predatory lending complaints: An unknown or newer business may be perfectly legit, but it also may be a scam. Check out complaints to find out whom you're dealing with.
Check out customer feedback online: Online reviews aren't always accurate, but if a lender is getting more positive feedback than negative or vice versa, it can give you an idea of what you can expect. It's also important to check out how a complaint has been resolved if that information is available.
Financing options
Once you've determined how much house you can afford, it'll be time to start searching for a mortgage lender that offers financing options that work with your budget. If a mortgage lender only has a limited number of options – only fixed-rate mortgages, for example – you might miss out on opportunities that could save you money in the long run.
Online financing options: If you're comfortable using a computer for financial applications, you can comparison shop and apply for mortgages via some lenders' websites. Just make sure your personal information is encrypted and that mortgage applications are legitimate.
Adjustable vs. fixed rate mortgages: The type of mortgage you pursue depends on market conditions. If interest rates are likely to rise, you may be better off with a fixed-rate mortgage, but if they are expected to fall, an adjustable mortgage could save you money. It's essential to understand the worst case scenario on an adjustable rate loan – the highest your payment could rise – to make sure you are prepared.
Potential obstacles: The type of mortgage you may qualify for depends on your credit history and credit score. Find out what you are likely to qualify for before you start looking, then approach mortgage lenders who offer the options you're interested in. Reputable mortgage lenders can advise you on steps to take so you're eligible for the best loan terms.
Personal referrals
The mortgage company your sister used last year is often more trustworthy than the one you found via a Google search. The company you found on Google may be perfectly fine, but if you don't know anybody who used it, you can't verify its quality like you can when asking friends and family.
Ask for specifics: You may be looking for something different than what your family members or friends wanted. Find out what they liked about the companies they recommend.
Get a balanced picture: Ask your friends and family to share both the negatives and the positives in their experience so that they don't give you an overly positive picture.
Check out referred companies on your own: Check out referred companies on your own: Don't commit to doing business based on a personal referral alone. Use it as a starting point to investigate companies and choose the one that is best for you.
Lowest possible interest rates
Depending on your credit, you may not qualify for the most favorable loan terms. However, your mortgage company should do its best to get you the lowest interest rate possible.
Ask your financial advisor about interest rates: You should have an idea of what standard interest rates are prior to talking to a mortgage broker. If you're offered a rate that is much higher than average, find out why.
Comparison shop: Talk to several different mortgage companies. Find out what interest rates each one offers and choose the company that gives you the best deal. It's smart to check out different types of companies such as a credit union, a big bank, a community bank and a mortgage banker to compare your loan options.
Learn about pre-payment options: Determine how much you can save any money by paying your mortgage off early. If you can, consider doing so in order to keep interest rates as low as possible.
Clear payment terms
Getting the loan is only the first step. You will also need to understand how and when to pay it back, what interest rates and fees you're looking at and what the consequences are if you are late with your payment.
Find out the payment schedule: If you have graduated payments, which go up periodically, you need to know it in advance so you aren't hit with an unpleasant surprise down the line.
Put late fee amounts on a post-it note: Give yourself a visual reminder of how much it costs you to be late so that you make your payments on time.
Escrow payment inclusion
In addition to your home loan, you'll need to pay homeowner's insurance costs and property taxes on the home. Some mortgage lenders include these expenses in your monthly payment so you don't have to worry about them.
Get your home appraised: Find out how much your property taxes are likely to be, then ask your mortgage lender if a specific amount can be included in your monthly payment.
Open your own escrow account: If your mortgage lender does not take care of escrow for you, open your own account and put money aside each month so that you have the funds when the insurance and tax bills are due.
Ask about fees: If your mortgage lender gives you a choice about how to handle escrow and related expenses, find out if there's an extra fee for handling it yourself.
What are the different types of mortgage companies?
Mortgage bankers
Mortgage bankers make money by selling mortgage loans shortly after funding them. They often offer attractive rates since they make their money on re-selling the loans.
Mortgage brokers
Mortgage brokers help people complete their loan application and find several lenders and loan programs that might fit their needs. The mortgage broker then works with the chosen to lender to assist as the loan gets processed.
Correspondent lenders
Correspondent lenders act as agents for funding lenders. They do the paperwork, approve the loan and sell it to a funding lender with whom they have a business relationship. Since correspondent lenders work with a variety of funding lenders, they can often direct you to low interest loans.
When to refinance your mortgage
What is mortgage refinancing?
Mortgage refinancing is the process of switching the loan on your home, typically to one with a lower monthly payment and a lower interest rate. Start by talking to several lenders, including your current one, about their terms. Know the closing costs, any other fees, the interest rate and the total amount of the loan. Use a mortgage-refinance calculator to figure out who's offering the best deal.
When should you refinance your mortgage?
People usually refinance their mortgage to lower their monthly payments or get a shorter repayment term. You might choose cash-out refinancing to fund a large purchase or as a way to pay down other debt. Or you might consider refinancing as a way to consolidate existing debts. It may be your best option if you're going through a divorce and you or your ex want to keep the home. It's generally best to refinance if the new mortgage will shorten your loan term and reduce your interest rate.
Can refinancing save you money?
Refinancing usually saves you money on your monthly mortgage payments. But since you have to pay what often amounts to several thousand dollars in closing costs and other fees, it will cost you a pretty penny upfront.
To figure out if refinancing can save you money in the long term, divide your total closing costs by your monthly savings. This will tell you the number of months it will take for the refinance to pay for itself.
If you know you'll be keeping your home longer than that time period, the refinance will save you money in the long term.
The exception to this formula is the rate-and-term loan, which can end up costing more over time if its term is longer than your current mortgage.
What are your mortgage refinancing options?
The most common mortgage refinancing option is rate-and-term. In this method, you negotiate a lower interest rate and a longer repayment term to make the payments more affordable.
Another method, cash-out refinancing, allows you to take out a mortgage that's more expensive than the balance left on your current one and take the difference in cash.
You can also switch from a mortgage with an adjustable interest rate to one with a fixed rate. This is a popular choice when interest rates are low.
There are also refinancing options subsidized by the government, like the HARP loan program. This option is available to homeowners who are currently up-to-date on their mortgage payments to Fannie Mae or Freddie Mac. The program expires on December 31, 2018, so don't wait to check out our HARP loan guide if you want more information.
Expert reviews for mortgage companies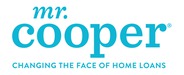 Mr. Cooper offers a variety of mortgage products to help consumers find the best mortgage match for their needs. Options include fixed-rate and adjustable loans, specialized loans for military members and luxury homebuyers and loans for refinancing.
Packages for first-time homebuyers: Mr. Cooper pre-approves first-time homebuyers for loans. This pre-approval helps the buyers know what they can afford and directs their negotiation process.
Customer support: Customers can call Mr. Cooper for a 10-minute loan consultation or submit an online loan request form.
Helpful calculators: The Mr. Cooper website provides calculators to help consumers figure out how much they can borrow, how much they stand to save in taxes and if they would benefit from debt consolidation.
Home equity cash out: The company provides home equity cash outs for homeowners who need to pay for a child's education or improve their property.
Guidance: Mr. Cooper delivers no-nonsense help, competitive rates and a clear loan process.
Best for: those who aren't sure what their options are and those who prefer to begin the loan process online.
Read 6995 Reviews

Amerisave Mortgage offers all mortgage products, including VA/military, USDA and nonconforming mortgages. Consumers apply online for loans, and upon approval they can download the documents and mail them to the company.
Mortgage rate alerts: The company provides a sign up form for specialized, emailed mortgage rate alerts.
One-minute mortgage loan quotes: Consumers can fill out an online form with their information, such as their loan type and credit score that allows them to receive a rate quote in one minute.
Preapproval: Amerisave provides pre-approval for homebuyers to make the search process easier.
In-house operations: The company processes, underwrites, closes and funds all of its loans in-house to help ensure fair prices and smooth operations.
Customer support: Consumers are able to fill out a form online and the next available agent will call them.
Best for: those who need atypical loans and those who prefer the loan process through the mail or online.
Read 2554 Reviews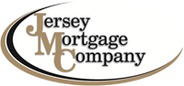 Jersey Mortgage Company offers mortgage loans in New Jersey, New York, Pennsylvania, Florida and Connecticut. The company provides a variety of mortgage products, including VA and FHA loans as well as customized loans to meet most borrowers needs.
In-house processing: Jersey Mortgage processes its loans in one of its three New Jersey offices instead of outsourcing the work. Because the company closes loans with its own funds and make loans directly to borrowers, it has greater control over the rates and fees charged than online brokers.
Informational resources: The company's website features guides for homebuyers and people who are refinancing. It also includes many financial calculators to help consumers calculate how large of a mortgage they can afford, how much they can save by buying versus renting and more.
Simple to start: Consumers fill out a short form online to have a loan officer contact them or set up a meeting at one of several branch locations. Those who would prefer to contact a branch office directly can easily find the phone numbers on Jersey Mortgage's website.
LendRIGHT Seal of Excellence: Jersey Mortgage has the LendRIGHT™ seal of excellence, a designation that shows they value relationships, information, guidance, honesty and trust (creating the acronym RIGHT). Only lenders who meet specific criteria can use the LendRIGHT seal.
Assistance for first-time homebuyers: Jersey Mortgage helps people who haven't bought a home in the past three years get down payment assistance from the state of New Jersey through the First Time Home Buyer Program.
Best for: people who need loan customization, those who want in-person attention and first-time homebuyers.
Read 320 Reviews

LendingTree is an online broker that allows personal and business consumers to request and compare customized loan offers from a network of more than 350 lenders, banks and credit partners. The company's lender network offers a wide range of financial products including mortgages.
Simple online application: LendingTree allows potential borrowers to submit a single online request that is sent to multiple lenders for evaluation. The form is simple to complete and does not require any detailed financial information.
Instant quotes: Qualified applicants receive personalized loan offers in minutes. All consumers can visit LendingTree to see customized interest rates by filling out a short form that does not require any personal information.
No credit score impact: Consumers can request quotes and evaluate their loan options without affecting their credit score.
Free, no-obligation quotes: LendingTree provides free, no-obligation quotes and lenders do not require consumers to pay any upfront fees to guarantee or insure loan offers. Interested consumers can compare quotes to find the best offer for their situation.
Tools and resources: LendingTree offers online tools and resources to help consumers manage their finances and make informed financial decisions. Consumers can even get their credit score for free on LendingTree's website.
Best for: individuals who want to compare loan offers from multiple lenders and those who want to learn more about the homebuying process.
Read 1116 Reviews

Ocwen Loan Servicing was founded in 1988 and is one of the largest mortgage companies in America with over 9,000 employees. The company provides lending solutions including home loans, investment property loans and reverse mortgages to residential and commercial customers.
Online application: Interested borrowers can submit a simple form online to get started finding the right loan for their needs. Once they've found the right loan and applied, they can check their application status online.
Homeowner resources: Ocwen's website has several resources for homeowners and homebuyers to explore including a convenient mortgage rate comparison table that allows consumers to determine which type of mortgage will work best for them.
Free mortgage assistance solutions: Ocwen has several options for homeowners to consider instead of foreclosure if they are unable to afford to stay in their homes. These options include help with listing a property for sale, transferring the deed to the property in exchange for debt forgiveness and settling debt through foreclosure alternatives.
REO property listings: Ocwen's website includes listings of their REO (Real Estate Owned) properties. Interested buyers simply input their desired area code to find and bid on homes for sale in that area.
Commercial mortgages: Ocwen has over 20 years of experience managing performing and non-performing mortgage loans for commercial clients. Their commercial mortgage services include default management and small balance portfolio management.
Best for: first-time homebuyers, real estate investors and homeowners looking for mortgage solutions to save money on their current home.
Read 2703 Reviews

Caliber Home Loans emerged in 2013 after being in business as two separate entities, Caliber Funding and Vericrest Financial. They offer consumers assistance with home loans, home buying and refinancing.
National support: Caliber Home Loans, Inc. has branches across the United States, so you can get help with your home loan from a local loan consultant who understands the market in your state.
Range of loan products: Caliber Home Loans, Inc. has a range of loan products available for their customers, including FHA loans, Veteran loans, conventional loans and more.
Resources for homebuyers: There are a lot of steps involved in buying a home, and Caliber Home Loans, Inc. has step-by-step guides to help you navigate the processes of pre-qualifying, financing, paying for insurance and understanding closing costs.
Send away for more information: Submit a short form on Caliber's website to receive free information on their mortgage programs to help you make a decision about buying or refinancing your home.
Quick and upfront mortgage approvals: Caliber Home Loans, Inc. offers consumers quick and upfront mortgage approvals, so you will know shortly after applying for a loan whether or not you qualify. This can help you plan for your home buying or home building.
Fresh Start: Caliber's Fresh Start program is designed to help homeowners who have previously experienced a foreclosure, bankruptcy or other credit setback to get a home loan ranging from $150,000 to $1 million.
Best for: homebuyers and home builders.
Read 2271 Reviews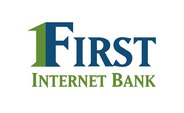 First Internet Bank is an online bank that offers a full line of banking services, including mortgages. It was established in 1999 and is headquartered in Indiana. The bank does not have any branch locations, but it operates in all 50 states.
Online application: Interested consumers complete their entire application for First Internet Bank online. They can get pre-qualified online too.
Rate Watch: Those looking for a competitive interest rate can set up Rate Watch on First Internet Bank's website. They will receive an email notification when rates reach their specified point, or they can sign up to regularly receive rate updates.
Mortgage types: First Internet Bank offers several types of mortgages to meet consumers' needs. Options include fixed and adjustable rate mortgages, FHA and VA loans, USDA Rural Development loans, HARP loans and jumbo mortgages.
Contact: Applicants can reach the bank's mortgage loan officers by phone during extended business hours on weekdays and from 9:00am to 4:00pm on Saturdays. The website also clearly lists loan officers' email addresses.
Blog: All consumers can visit First Internet Bank's blog to read helpful financial and banking articles. They also post about home buying and mortgages.
Best for: those comfortable doing all their banking online.
Read 166 Reviews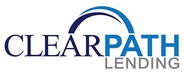 ClearPath Lending is a privately owned mortgage lender that offers options for homebuyers and homeowners looking to get a new mortgage or refinance their existing mortgage. They are based in California, and they are licensed to lend in 15 states across the country.
Today's rates: Use ClearPath's online wizard to find out the rates on homes in your desired location. Specify your situation, estimated home price, estimated credit score and monthly income to receive a free and fast quote with the most up-to-date interest rates.
Loan options: Choose from ClearPath's loan options, including 30-year fixed mortgage, 15-year fixed mortgage and adjustable rate mortgage (ARM). Learn more about each type of mortgage on ClearPath's website, and talk to a representative to determine which one is best for you.
Refinance analysis: Find out if you can save money on your monthly mortgage payments by refinancing when you fill out ClearPath's online refinance wizard.
Apply online: ClearPath's online application makes it simple to apply for a new or refinanced mortgage. Once your completed application has been received, a representative from ClearPath will contact you to guide you through the rest of the lending process and help you choose the best program and interest rate available based on your current situation.
Free 60-second mortgage approval: Homebuyers who need an approval letter can get one fast and free by filling out a short form on ClearPath's website. This pre-approval letter will indicate how much you can afford to spend and what interest rates you can be approved for.
Best for: first-time homebuyers who need a mortgage and homeowners looking to refinance their current mortgage to save money on their monthly payments.
Read 530 Reviews

J.G. Wentworth offers a variety of financial services, including home loans. It is licensed to offer mortgage products in 40 states.
Financing options: J.G. Wentworth offers conventional, FHA, VA and USDA loans to qualifying applicants. The company offers both fixed and adjustable rate loans and HARP loans for refinancing. The company is a direct mortgage lender.
Online quote: Interested homebuyers can fill out a short form online to receive a quote for their home loan. The form does not require any personal financial information.
Calculator: The J.G. Wentworth website features a mortgage calculator to help consumers estimate how much their monthly payment might be. The calculator breaks the payment down showing how much will go to principal, taxes and insurance.
Live chat: Interested consumers can chat with a company representative on the J.G. Wentworth website. Consumers don't need to provide anything other than their e-mail address to chat with a representative.
Best for: homebuyers, homeowners who want to refinance and real estate investors.
Read 133 Reviews

Founded in 2004 and headquartered in Irving, Texas, Pacific Union Financial provides home loans and refinancing services for people with credit situations ranging from best to bruised. The wide variety of loan products includes FHA, USDA, and VA as well as Conventional, Jumbo and proprietary loan programs to meet the unique financial needs of borrowers. Pacific Union operates more than 40 branches across the United States in addition to its four fulfillment centers in Texas, California, Virginia and North Carolina.
Read 118 Reviews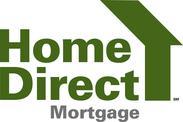 Based in Kansas City, Kansas, HomeDirect Mortgage is a division of Bank of Oklahoma Financial. HomeDirect Mortgage is a direct lender that uses the latest technology like an online automated application system to help clients get the money and information they need as efficiently as possible.
Online application: HomeDirect Mortgage's online application makes applying for a mortgage easy. With a bit of information, you can submit an application, and a loan officer will contact you directly.
Mortgage calculators: HomeDirect offers several online calculators free to use. If you have questions about your principle, taxes, APR, refinancing and more, HomeDirect's calculators can help.
VA loans: HomeDirect Mortgage helps veterans apply for VA loans. HomeDirect Mortgage employs VA loan specialists to make sure you get the service you need.
Mortgage basics resources: You can access numerous resources that include breakdowns of mortgage terms and costs as well as some FAQs on the HomeDirect website.
Part of BOKF: HomeDirect Mortgage is a subsidiary of the Bank of Oklahoma Financial. This means that they are backed by a multibillion dollar financial company, ensuring your finances are in capable hands.
Best for: first time homebuyers, people looking for mortgage help and veterans in need of VA loans.
Read 686 Reviews

Network Capital Funding offers mortgage programs for first-time homeowners, experienced buyers and wealthy customers alike. It operates in many U.S. states, including California, Texas, Virginia, Illinois and Florida.
Read More

VARateLock.com is an Arizona based mortgage service that helps qualified former or active military borrowers find VA approved loans or home mortgages. The company seeks to match military customers with lenders who can assist with filling out mortgage applications and obtaining a home mortgage.
Active or retired military: The company serves customers who are active military members or retired in the VA, so it is a good choice for anyone who formerly served or currently serves in the military.
Approved network: VARateLock.com only works with lenders who are approved by the VA.
Customer service: While the primary focus is with online service, the company also offers personalized customer service options through the telephone or a direct email connection.
Simple online application: To find a loan, customers have to fill out their information on a straightforward online form, making the company's process simple and easy to initiate.
MBA member: The company is certified as a member in good standing of the Mortgage Bankers Association, which means it is a reputable organization with knowledgeable staff and online assistants.
Best for: current military members and former military members.

Founded in 2005, Guide To Lenders provides customers free mortgage quotes from a wide network of mortgage lenders. The company also offers valuable information and educational guides for customers about home financing.
Huge lender network: The company has a network of over 150 lenders and it gives customers access to a large amount of potential mortgages from which to choose.
Free credit score: Guide to Lenders offers customers who use their services free credit score reports during the process.
Educational guides: The company has educational materials, on subjects including taking out a mortgage, a glossary of common mortgage terms and basic information about the process of taking out a home loan.
Short quote process: After customers fill out a brief form, they quickly receive a selection of five mortgage quotes.
Multiple contact avenues: Customers of the company who want to get in touch or need support can contact representatives through multiple avenues, including social media pages like Google Plus, Facebook, or by telephone or e-mail.
Best for: people planning to purchase a home and homeowners looking to refinance their home.
Disclaimer
Information in this guide is general in nature and is intended for informational purposes only; it is not legal, health, investment or tax advice. ConsumerAffairs.com makes no representation as to the accuracy of the information provided and assumes no liability for any damages or loss arising from its use.
Compare Reviews for Top Mortgage Lenders

Network Capital Funding Corporation
Read 218 Reviews

Network Capital Funding is a nationwide direct mortgage lender. The company strives to offer outstanding customer service & competitive rates. It's a five-time honoree of Inc. Magazine's Inc. 5000 Honor Roll.

Ditech Financial
Read 3034 Reviews

Ditech is a mortgage company headquartered in Washington, Pennsylvania. Founded in 1995, the company offers fixed-rate mortgages, adjustable rate mortgages, FHA Loans, VA Loans and other types of financing.

Wells Fargo Mortgage
Read 1245 Reviews

Wells Fargo Mortgage, a division of Wells Fargo Bank, offers mortgages for those purchasing or refinancing a home as well as those looking for a line of home equity. Interested consumers can apply for pre-qualification online.

Bank of America Mortgages
Read 2752 Reviews

Part of one of America's largest financial institutions, Bank of America Mortgages offers homebuyers mortgage services and products. The company is headquartered in Charlotte, North Carolina, and it was founded in 1930.

Chase Mortgage
Read 1780 Reviews

Chase Mortgage is a division of one of America's largest banking institutions, Chase. The company offers a range of mortgages, home loans and associated home loan products. Interested borrowers can get pre-qualified online.

Bayview Loan Servicing
Read 150 Reviews

Headquartered in Chicago, Bayview Loan Servicing offers both residential home loans and small balance commercial mortgage loans. The company is a partner participant of the Making Home Affordable Program.

Specialized Loan Servicing
Read 283 Reviews

Specialized Loan Servicing is a third-party mortgage servicer. They help homeowners manage their mortgages and offer services such as asset management, evictions management and REO marketing for investors.

CitiMortgage
Read 978 Reviews

CitiMortgage, a division of CitiGroup, is based in New York City. It offers a variety of home loan products, and the company's loans are originated through CitiBank. Interested consumers can get pre-approved online.

Guaranteed Rate Mortgage
Read 66 Reviews

Guaranteed Rate Mortgage started in Chicago in 2000 and has grown into a national company. It offers loans to consumers in all 50 states with online mortgages and has branch locations across the country.

NewDay USA
Read 125 Reviews

NewDay USA is a financial services company headquartered in Fulton, Maryland. The company specializes in servicing home loans for veterans and their families. NewDay customers can get the required VA-appraisal for free.

PHH Mortgage
Read 343 Reviews

PHH Mortgage is one of the top 10 leading residential mortgage companies in the United States. The company was founded in 1946 by Duane Peterson, Harley Howell and Richard Heather.

Gateway Mortgage
Read 42 Reviews

Gateway Mortgage was founded in 2000 by J. Kevin Stitt. Headquartered in Tulsa, Oklahoma, Gateway Mortgage offers loans in more than 30 states.

Capital One Mortgage
Read 117 Reviews

Founded in 1988, Capital One is now one of the largest banks in the United States, offering homebuyers multiple mortgages products. Potential borrowers can apply online or visit branch offices in select locations.

Provident Funding Associates
Read 143 Reviews

Provident Funding, headquartered in San Bruno, California, was founded in 1992. The mortgage company has over 50 offices throughout the United States and services the loans of nearly 300,000 borrowers.

PNC Mortgage
Read 229 Reviews

PNC Mortgage is a company dedicated to offering customers home lending options. Part of PNC Bank, the mortgage broker is based in the Pittsburgh, Pennsylvania metropolitan area.

Guild Mortgage Company
Read 81 Reviews

Guild Mortgage Company, founded in San Diego in 1960, has more than 250 office branches across the country. The lender services multiple types of mortgages. Interested consumers can apply online.

BSI Financial Services
Read 162 Reviews

BSI Financial Services was founded as Bank Services, Inc. in 1986. The company currently has seven different office locations in four states, and they are licensed to service loans for homeowners in all 50 U.S. states.

Citizens One
Read 62 Reviews

Citizens One Home Loans offers a variety of mortgage types, including FHA and VA loans as well as fixed and adjustable rate mortgages and jumbo mortgages. They also help borrowers with HARP and HAMP options.

Suntrust Mortgage
Read 339 Reviews

SunTrust Mortgage, part of SunTrust Bank, offers customers a variety of home financing products and services. Interested customers can apply for a loan at a SunTrust office or online.

Arvest Central Mortgage Company
Read 79 Reviews

Central Mortgage Company is a subsidiary of Arvest bank and officially became Arvest Central Mortgage in 2016. It specializes in servicing residential mortgages and serves western Arkansas, Oklahoma, Missouri and eastern Kansas.

CoreLogic SafeRent
Read 70 Reviews

CoreLogic Rental Property Solutions helps landlords find out critical information about their tenants. Reports include information such as rental history, criminal background and other relevant details for landlords.

Midland Mortgage
Read 118 Reviews

A division of MidFirst Bank, Midland Mortgage allows homeowners to manage their mortgage online. Sign up for automatic payments, submit claims for property damage and get delinquency assistance through Midland's online portal.

Mortgage Lenders of America
Read 7 Reviews

Mortgage Lenders of America works with conventional loans and government loans, including FHA, VA and USDA loans. Their website offers loan comparison chart and mortgage calculators to help consumers understand their options.

HSBC Mortgage
Read 411 Reviews

HSBC is one America's largest banks, and it offers a large selection of mortgage products and services to customers. The company's American headquarters is in New York, while the corporation at large is headquartered in London.

Fannie Mae
Read 103 Reviews

Fannie Mae (short for the Federal National Mortgage Association) is a government-sponsored mortgage company founded in 1938. Located in Washington, D.C., Fannie Mae is the most popular source of mortgages in the United States.

1st Choice Mortgage
Read 6 Reviews

1st Choice Mortgage can help Idaho homeowners apply for refinancing, FHA loans, home loans, VA loans and rural development loans. They are partnered with Idaho Housing to help Idaho residents finance their first home.

Regions Mortgage
Read 37 Reviews

Regions Financial Corporation was founded in 1971 as First Alabama Bancshare. It offers various mortgage products to borrowers in the South, Midwest and Texas. Regions' website features several mortgage tools and calculators.

CashCall Mortgage
Read 32 Reviews

Founded in 2003 CashCall Mortgage is a home loan and refinancing company headquartered in Orange, California. It specializes in variable term low-interest loans and home refinancing for consumers with good credit.

Everhome Mortgage Company
Read 173 Reviews

Formerly Alliance Home Mortgage, Everhome Mortgage Company is a lender based in Jacksonville, Florida. The company has roots going back to the 1960s. Everhome now services more than 435,000 home loans.

Coldwell Banker Mortgage
Read 21 Reviews

Coldwell Banker Mortgage is a full-service mortgage company, and customers can also work with a Coldwell Banker Real Estate agent. They offer a pre-approval process so customers know how much house they can afford.

Network Funding
Read 11 Reviews

Network Funding was founded in 1998 to create a network of mortgage lenders driven by integrity, reliability and simplicity. It is licensed in most states. Consumers can apply online or at a branch location.

Household Finance
Read 140 Reviews

A member of the HSBC Group, Household Finance Corporation (HFC) operates in the United States, the United Kingdom and Canada. They offer consumers a variety of loan options, including real estate secured loans and home mortgages.

First Meridian Mortgage Corporation
Read Reviews

First Meridian Mortgage operates in Maryland and Virginia as well as the District of Columbia. They offer Harp financing and FHA loans. They also offer VA loans, and the company is owned by a Marine Corp veteran.

Americas Servicing Company
Read 100 Reviews

Americas Servicing Company was a home loan company that was acquired by Wells Fargo. Wells Fargo now offers customers a range of home mortgage loan options.

Residential Credit Solutions
Read 179 Reviews

Residential Credit Solutions is a mortgage company based in Fort Worth, Texas. The company serves all 50 states and Puerto Rico, and it offers a variety of lending options, including conventional mortgages and jumbo refinancing.

VARateLock.com
Read Expert Review

Based in Scottsdale, Arizona, VARateLock.com is an online service that allows customers to search for the best VA loan or mortgage. The company connects customers with lenders featuring the best mortgage deal for their needs.

Guide To Lenders
Read Expert Review

Guide To Lenders is dedicated to helping customers find the best deal possible for their mortgage. Founded in 2005, the company affords access to competitive loan quotes from a large network of lenders.

Litton Loan Services
Read 951 Reviews
Out of Business

As of September 1, 2011, Litton Loan Servicing LP operates as a subsidiary of Ocwen Loan Servicing, LLC