Best Mortgage Lenders and Refinancing Companies

Updated on 03/26/2018
Whether you're a first-time homebuyer, a landlord seeking rental properties or a real estate investor, you will probably need the help of a mortgage company to complete your property purchase.
Mortgage companies help people secure funding in the form of secured loans against residential or commercial property. Mortgage companies also help property owners refinance existing loans if they are having financial difficulties or might benefit from new terms.
Compare Reviews for Top Mortgage Lenders

HomeDirect Mortgage
Read 793 Reviews

A division of Bank of Oklahoma, this direct lender has all the benefits of working with a mortgage bank. You can get the convenience of a web-based application process and the client support of professional bank staff.

AmeriSave Mortgage
Read 2702 Reviews

This direct lender offers conventional, FHA, VA and USDA loans with minimum credit score requirements starting at 600.

Caliber Home Loans
Read 2409 Reviews

This mortgage banking company offers conventional, VA, FHA and USDA loans starting at a minimum 580 credit score.

Vanderbilt Mortgage
Read 1044 Reviews

This national lender offers FHA loans. Conventional loans require a 600 credit score and 5% down payment.

Mr. Cooper
Read 7164 Reviews

Formerly Nationstar, this lending company offers refinancing, conventional, FHA, jumbo and VA home loans.

LendingTree
Read 1138 Reviews

This mortgage marketplace gives you quotes from several lenders to help you get an FHA, VA or conventional loan.

ClearPath Lending
Read 605 Reviews

This direct mortgage lender offers conventional, VA, FHA and jumbo home loans. They also have refinancing options.

Ocwen Financial Corp.
Read 2761 Reviews

Offers FHA and conventional mortgages. Get up to $6,000 cash-back with the Home Buyer Advantage program.

First Internet Bank
Read 168 Reviews

This online bank offers conventional, jumbo, VA, home equity and FHA loans. Apply for a mortgage at any time.

21st Mortgage Corporation
Read 598 Reviews

This mortgage lender specializes in home loans for manufactured and mobile homes.

NewDay USA
Read 189 Reviews

This company specializes in VA home loans and refinancing. Their customers can get the required VA-appraisal for free.

Jersey Mortgage Co.
Read 345 Reviews

This direct mortgage lender services New Jersey, Pennsylvania, New York, Florida and Connecticut.

Homebridge Financial Services
Read 662 Reviews

This private lender offers FHA, VA and conventional loans along with reverse mortgages and refinancing.

Network Capital Funding Corporation
Read 230 Reviews

A full-service direct lender with no extra fees that specializes in mortgage refinance, VA, FHA, HARP and conventional loans.

J.G. Wentworth Home Lending
Read 163 Reviews

This direct mortgage lender offers conventional, FHA, VA and jumbo loans. Most loans require a lender fee of $299.
Thank you, you have successfully subscribed to our newsletter!
Enjoy reading our tips and recommendations.
We value your privacy. Unsubscribe easily.
How to choose a mortgage lender
1. Get ready to apply for a mortgage
Before you apply for a mortgage, assess your situation and consider all the factors that will impact your mortgage financing options. Some mortgage lenders specialize in certain types of financing so start with a high-level list of must-haves before comparing lenders. Use our mortgage calculator to get an idea of how much house you can afford, then consider the following items to begin your mortgage lender search.
Calculate your monthly payment: Multiply your monthly take-home pay by 25% to determine your maximum mortgage payment. Remember that your total monthly mortgage payment will include principal and interest, property taxes, mortgage insurance and, in some cases, a homeowners association (HOA) fee.
Save up for your down payment: A down payment is an amount of money you pay upfront to secure a mortgage. How much you need to save for a down payment will depend on the type of mortgage loan you get and the price of the home you buy.
Improve your credit score: Check your credit score before you start shopping for a mortgage lender to avoid any surprises during the pre-approval process. Your credit history can affect your loan options and a higher credit score will usually get you a lower interest rate.
Select your property type: Are you shopping for a condo? Would you rather build instead? Some lenders specialize in loans for specific properties. Knowing what type of property you want to purchase can help you narrow down your mortgage lender options.
Get pre-approved: Getting a pre-approval letter from a mortgage lender can make the difference between having your offer accepted or rejected. Pre-approval means your lender has reviewed your financial statements and has decided that you can afford the house you want to buy. Many home sellers will require a pre-approval letter before they'll accept an offer.
2. Look at all your mortgage financing options
When it's time to compare your loan options you'll need to consider the term of the loan, the type of interest rate you want and the type of loan you need.
Loan term: The term of the loan is how long you have to pay off the loan. Most homebuyers get a 15-year or a 30-year mortgage, but some mortgage lenders may offer other terms. A longer loan term will generally mean lower monthly payments. However, a shorter loan term will mean you'll pay less in interest over the life of the loan.
Interest rate: Mortgage interest rates can be either fixed or adjustable. Adjustable-rate mortgages (ARMs) may start out low and change during the course of a loan, causing your monthly mortgage payments to fluctuate. Fixed-rate mortgages lock in the same interest rate during the life of the loan. The most common type of home loan is the fixed-rate mortgage since it provides a lower monthly payment for the same loan amount.
Mortgage points: Mortgage points, or discount points, are fees that you pay to your lender directly at closing to lower your interest rate. One mortgage point is equal to one percent of your loan amount, so one discount point on a $200,000 mortgage is $2,000. Figure out how long it will take you to break even by dividing the cost of your points by how much you'll save every month. The number you end up with is the amount of months it will take you to break even. If you plan on staying in your home for that period of time or longer, then it's worth paying the upfront discount points to save over the life of your loan.
Loan type: Mortgage loans come in three main types: conventional, FHA and special program loans. Conventional mortgages are loans that are not insured or guaranteed by the federal government and can have either a fixed or adjustable rate. FHA loans are insured by the Federal Housing Administration and come with lower down payment and credit score requirements than conventional loans. Special program loans like VA loans and USDA loans are also government-insured loans available to eligible homebuyers.
3. Shop around for special offers
Smart consumers shop around and take advantage of special offers when they're available. Before you start gathering quotes, consider narrowing down your options to mortgage lenders offering specials or discounts. Some lenders offer military discounts, special savings for first-time homebuyers or discounts on closing costs. Some mortgage lenders will even match competitors' rates to earn your business.
4. Compare Loan Estimates from at least three potential mortgage lenders
Mortgage lenders are required by law to provide a Loan Estimate within three days of receiving your application. To get the best possible rate on your mortgage, you should compare Loan Estimates from at least three potential mortgage lenders. All lenders are required to use the same Loan Estimate form, which makes comparing them easier. Review the following information that will be provided with each mortgage Loan Estimate you receive.
Loan amount: This is the total amount of money you'll borrow for your mortgage loan. This amount could go up if your lender rolls some of your closing costs into your loan.
Interest rate: Make sure you're getting the lowest interest rate possible, and hold on to your original Loan Estimate when it's time to close to make sure you're getting the rate you were originally offered.
Monthly projected payments: This section of the Loan Estimate breaks down the amount you'll pay each month for principal, interest, mortgage insurance, the estimated escrow and how they'll change over time.
Origination fees: Mortgage lenders charge loan "origination fees" for things like mortgage application and underwriting fees. Origination fees are usually a small percentage (between 0.5% and 2%) of the total loan amount, but some mortgage lenders offer fixed fees of $1,000 or less. You can try to negotiate these fees or shop around to find a mortgage lender that charges less.
5. Research the mortgage lender's reputation
It's wise to do a background check on the mortgage lender before you officially take the plunge. Ask for names and phone numbers of past clients and speak with them directly about their experiences with the lender. You'll want to find a lender that is easy to communicate with and has a fast turnaround for delivering important forms and documents. Always read reviews and look for mortgage lenders that meet deadlines and help their customers avoid potential problems.
Mortgage questions to ask your lender
When should you refinance your mortgage?
You should refinance your mortgage if it will shorten your loan term and reduce your interest rate. To figure out if refinancing can save you money in the long term, divide your total closing costs by your monthly savings. This will tell you the number of months it will take for the refinance to pay for itself.
People usually refinance their mortgage to lower their monthly payments or get a shorter repayment term. You might choose cash-out refinancing to fund a large purchase or as a way to pay down other debt. Or you might consider refinancing as a way to consolidate existing debts. It may be your best option if you're going through a divorce and you or your ex want to keep the home.
What is a good interest rate for a mortgage?
Historically, rates have hovered around 8 percent. Mortgage interest rates vary from year to year and tend to be higher when the economy is doing well. Interest rates have increased since the recession, with most homeowners paying at least 4.5 percent. You'll get around the same interest rate with a conventional loan as you will with an FHA loan.
How do I get the best mortgage rate?
To get the best interest rate on your mortgage, you need to have excellent credit. Take the time now to pay off your credit cards, and don't take out any new loans while you're getting ready to apply for a home loan.
You can also get a better mortgage rate by getting an adjustable-rate mortgage (ARM) rather than a fixed-mortgage. Keep in mind, though, that your monthly payments will increase after the fixed-rate period ends if you opt for an ARM.
A higher down payment usually equates to a lower interest rate. Try to save up for a 20 percent down payment, so you can also avoid having to pay private mortgage insurance (PMI). If you can't put down 20 percent, shoot for at least 5 percent, since that is usually where you'll start seeing a decrease in interest rates.
How do you get rid of PMI?
If you have to put down less than 20 percent of your new home's purchase price, you'll have to pay private mortgage insurance (PMI), which protects the lender in case you stop making payments on your loan. Once your conventional loan balance has dropped to 78 percent of the value of your home, you can submit a written request to your lender asking for your PMI to drop off.
If your home's value has increased to the point that you owe less than 78 percent of the value, you might be able to request for your PMI to be removed. You'll need to pay for an appraisal to validate that the value of your home has increased. Many lenders won't consider removing PMI until you have made payments for at least two years, so check with your bank or mortgage lender before getting an appraisal.
If you have an FHA loan, you have to keep paying PMI unless you refinance your mortgage to a conventional loan.
How do you get pre-approved for a mortgage?
To get pre-approved for a mortgage, you have to submit your W2, tax returns and pay stubs to your lender so they can verify your monthly income. Your lender will also want documentation of any other assets you have. They'll use all this information to determine whether or not you can reasonably afford the loan you're going to apply for. Keep in mind that the lender will do a hard pull on your credit, which means your credit score could take a small dip, so only get pre-approved when you're serious about putting in an offer on a home.
What is better, fixed or adjustable rate mortgages?
The interest rate for a fixed-rate mortgage stays the same for the duration of the loan unless you refinance for a lower interest rate. Fixed-rate mortgages are popular because they keep your monthly payment steady and predictable. They're available in 30- and 15-year terms.
In contrast, an adjustable-rate mortgage (ARM) has a fluctuating interest rate. There is an initial fixed rate interest period of 3-10 years in which interest rates tend to be lower than fixed-rate mortgages, but it's hard to predict whether an ARM will cost more or less than a fixed-rate mortgage in the long run since the interest fluctuates month-to-month once the fixed-rate period ends.
What are the different types of mortgage lenders?
The most popular types of mortgage lenders are mortgage brokers, direct mortgage lenders and mortgage bankers.
A mortgage broker does not lend money to the borrower but instead helps facilitate communication between the borrower and the lender. The broker negotiates on the borrower's behalf and does all the research required to get the best loan possible. If you have bad credit, you might want to use a mortgage broker who will shop around for the best loan option.
A direct mortgage lender offers you a loan directly rather than going through a broker. Most direct mortgage lenders handle everything in-house, including underwriting and closing the loan, so they can make the overall process of buying a home faster.
A mortgage banker is a type of direct lender that is part of a banking institution that focuses on mortgage lending. A mortgage banker uses their own funds to offer borrowers a mortgage. You might be able to get a better interest rate if you have multiple loans through the same bank.
What are the different types of mortgage loans?
Conventional loans
Conventional loans are not backed by a government agency and usually are offered on a 30-year fixed rate term. The down payment is generally 20 percent of the home price. You might be able to get a conventional loan by putting less money down, but you'll pay a higher interest rate.
Conforming loans
Conforming loans are conventional loans that conform to the guidelines set up by Freddie Mac and Fannie Mae. They have lower interest rates than non-conforming loans, and their loan limits are around $417,000 in most areas.
Jumbo loans
Also called non-conforming loans or jumbo mortgages, jumbo loans are loans that exceed the maximum loan limits set by Freddie Mac and Fannie Mae. In most U.S. counties, jumbo loans start at $424,100. In high-cost housing markets, jumbo loans can start anywhere from $424,100 to $721,000. They require higher down payments than conforming loans and have comparable interest rates.
FHA loans
FHA loans are backed by the Federal Housing Administration and have a low down payment minimum of 3.5 percent for borrowers who have a credit score of at least 580. Borrowers with a lower credit score can still qualify for an FHA loan with a more substantial down payment. You have to pay private mortgage insurance (PMI) on an FHA loan, which can range from .3 percent to 1.5 percent of the original loan amount. PMI payments are rolled into your monthly mortgage payments.
VA loans
VA loans are guaranteed by the Department of Veterans Affairs. Qualifying active and retired military members can get a loan with no down payment. Lenders can set their own minimum credit score requirements and interest rates, so shop around to see which VA-approved lender can offer you the best interest rate.
USDA loans
The U.S. Department of Agriculture (USDA) offers loans to eligible rural and suburban homebuyers at low interest rates. Qualifying borrowers can get a loan without a down payment. Like an FHA loan, you'll have to pay private mortgage insurance. The USDA prioritizes homebuyers with low income who aren't able to secure a home loan through another source, regardless of their occupation.
Home equity loans
Current homeowners can apply for a home equity loan, which is essentially a second mortgage, if they have built up enough equity. These have lower interest rates than other types of loans, like credit cards and personal loans, so they can be a good option for those who need extra cash. Get a home equity loan as either a lump sum or as a home equity line of credit (HELOC).
Interest-only loans
Generally offered as adjustable rate mortgages, interest-only loans allow you to only make interest payments for the first 3, 5, 7 or 10 years of your loan. Once the interest-only period ends, you pay principal plus interest for the duration of your loan. Interest-only loans are not as widely available as other types of loans, like conforming loans, because homeowners ran into so many problems paying this type of loan during the recession.
Balloon mortgage loan
Often used for commercial construction loans, balloon loans are short-term loans (usually 5 or 7 years) with payments based on a 30-year loan. After your loan term is up, though, you have to pay the remainder of your loan in a lump sum. Homeowners with a balloon mortgage generally end up selling their home, converting their balloon mortgage to a conventional mortgage or refinancing their home at the end of their loan term.
Expert reviews for mortgage companies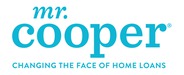 This mortgage service provider offers a variety of mortgage products to help consumers find the best mortgage match for their needs. Options include fixed-rate and adjustable loans, refinancing loans and specialized loans for military members and luxury homebuyers.
Read More

This company offers several mortgage solutions, including VA/military, USDA and nonconforming mortgages. Consumers apply online for loans, and upon approval, they can download the documents and mail them to the company.
Read More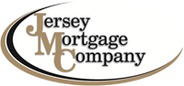 This mortgage loan company services New Jersey, New York, Pennsylvania, Florida and Connecticut. The company provides a variety of mortgage products, including VA and FHA loans as well as customized loans to meet most borrowers needs.
Read More

This online broker allows consumers and businesses to request and compare customized loan offers from a network of more than 350 lenders, banks and credit partners. The company's lender network offers a wide range of financial products including mortgages.
Read More

The loan servicing wing of this financial company is one of the largest mortgage companies in America. The company provides lending solutions including home loans, investment property loans and reverse mortgages to residential and commercial customers.
Read More

This mortgage company was founded with a merger from Caliber Funding and Vericrest Financial. They offer consumers assistance with home loans, home buying and refinancing.
Read More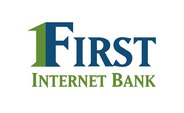 This online bank that provies a full line of banking services, including mortgages. The bank does not have any physical branch locations, but it operates in all 50 states.
Read More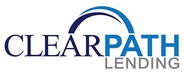 This privately owned mortgage lender offers options for homebuyers and homeowners looking to get a new mortgage or refinance their existing mortgage. They are based in California, and they are licensed to lend in 15 states across the country.
Read More

This financial company offers a variety of services, including home loans. It is licensed to offer mortgage products in 40 states. It is a direct mortgage lender
Read More

This company provides home loans and refinancing services for people with credit situations ranging from best to bruised. The wide variety of loan products includes FHA, USDA, and VA as well as Conventional, Jumbo and proprietary loan programs. Pacific Union operates more than 40 branches across the United States in addition to its four fulfillment centers in Texas, California, Virginia and North Carolina.
Read More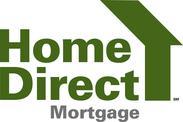 This direct lender is a division of Bank of Oklahoma Financial. It uses the latest technology like an online automated application system to help clients get the money and information they need as efficiently as possible.
Read More

This corporation provides mortgage programs for first-time homeowners, experienced buyers and wealthy customers alike. It operates in many U.S. states, including California, Texas, Virginia, Illinois and Florida.
Read More

This Arizona mortgage service helps qualified former or active military borrowers find VA approved loans or home mortgages. The company seeks to match military customers with lenders who can assist with filling out mortgage applications and obtaining a home mortgage.
Active or retired military: The company serves customers who are active military members or retired in the VA, so it is a good choice for anyone who formerly served or currently serves in the military.
Approved network: This company only works with lenders who are approved by the VA.
Customer service: While the primary focus is with online service, the company also offers personalized customer service options through the telephone or a direct email connection.
Simple online application: To find a loan, customers have to fill out their information on a straightforward online form, making the company's process simple and easy to initiate.
MBA member: The company is certified as a member in good standing of the Mortgage Bankers Association, which means it is a reputable organization with knowledgeable staff and online assistants.
Best for: current military members and former military members.

This company provides customers free mortgage quotes from a wide network of mortgage lenders. It also offers valuable information and educational guides for customers about home financing.
Huge lender network: The company has a network of over 150 lenders and it gives customers access to a large amount of potential mortgages from which to choose.
Free credit score: Customers who use their services get free credit score reports during the process.
Educational guides: The company has educational materials on subjects including basic information about taking out a mortgage and a glossary of common mortgage terms.
Short quote process: After customers fill out a brief form, they quickly receive a selection of five mortgage quotes.
Multiple contact avenues: Customers who want to get in touch or need support can contact representatives by phone, email and social media pages like Google Plus and Facebook.
Best for: people planning to purchase a home and homeowners looking to refinance their home.
Disclaimer
Information in this guide is general in nature and is intended for informational purposes only; it is not legal, health, investment or tax advice. ConsumerAffairs.com makes no representation as to the accuracy of the information provided and assumes no liability for any damages or loss arising from its use.
Compare Reviews for Top Mortgage Lenders

Quicken Loans
Read 3647 Reviews

This lender requires a minimum 580 credit score for an FHA loan or 620 for VA and conventional loans.

Pacific Union Financial
Read 122 Reviews

This lender provides FHA, jumbo, VA, USDA and conventional home loans and refinancing starting at a 560 credit score.

Ditech Financial
Read 3053 Reviews

This private mortgage lender offers fixed-rate, jumbo, ARM, FHA, VA and manufactured home loans.

Bank of America Mortgages
Read 2767 Reviews

Offers FHA, VA, fixed-rate, adjustable-rate and jumbo loans with options to put 3 percent down and not pay PMI.

Wells Fargo Mortgage
Read 1263 Reviews

Offering FHA, VA and new construction loans, this bank considers 2-year credit profiles instead of credit scores.

Chase Mortgage
Read 1787 Reviews

This national bank offers FHA, VA, jumbo and conventional mortgages. Get pre-qualified online.

Specialized Loan Servicing
Read 295 Reviews

This company is a third-party mortgage servicer. They help homeowners manage their mortgages and offer services such as asset management, evictions management and REO marketing for investors.

Guaranteed Rate Mortgage
Read 73 Reviews

This online direct mortgage lender offers FHA, VA, interest-only and jumbo home loans in all 50 states.

Bayview Loan Servicing
Read 159 Reviews

This is the consumer servicing department of a mortgage investment firm with a focus on residential and small balance commercial mortgage loans. The company is a partner participant in the Making Homes Affordable Program.

Gateway Mortgage
Read 45 Reviews

This direct lender offers conventional, FHA, VA, jumbo, USDA and new construction loans in 30 states.

CitiMortgage
Read 982 Reviews

This company offers a variety of home loan products, which are originated through CitiBank. Home buyers with other Citi accounts can qualify for lower interest rates or discounts on closing costs. Get pre-approved online.

PHH Mortgage
Read 346 Reviews

A direct lender that offers HARP, FHA, VA, jumbo and conventional loans. They also have refinancing services.

Capital One Mortgage
Read 118 Reviews

This bank no longer accepts mortgage and home equity applications. They do have options for homeowners who need help keeping up with their mortgage payments, like refinance, reinstatement, repayment and modification plans.

Provident Funding Associates
Read 147 Reviews

This mortgage company has over 50 offices throughout the United States and services the loans of nearly 300,000 borrowers.

Citizens One
Read 68 Reviews

This bank offers jumbo, conventional, FHA and VA loans and financing for new construction homes.

BSI Financial Services
Read 168 Reviews

Licensed to service conventional, FHA and VA loans in all 50 states, this company has 7 offices in 4 states.

PNC Mortgage
Read 234 Reviews

This division of PNC bank offers conventional, jumbo, FHA and VA mortgages with a 3 percent down payment.

Arvest Central Mortgage Company
Read 85 Reviews

Central Mortgage Company is a subsidiary of Arvest bank and officially became Arvest Central Mortgage in 2016. It specializes in servicing residential mortgages and serves western Arkansas, Oklahoma, Missouri and eastern Kansas.

Guild Mortgage Company
Read 85 Reviews

This lender services fixed-rate, adjustable-rate, FHA, jumbo, USDA and VA loans for as low as 1 percent down.

Suntrust Mortgage
Read 344 Reviews

This bank offers FHA, VA, jumbo and USDA loans. Ask about their doctor program if you're in the medical field.

Mortgage Lenders of America
Read 8 Reviews

This company offers conventional, FHA, VA and USDA loans. You can have a debt to income ratio up to 57 percent.

Midland Mortgage
Read 118 Reviews

A division of MidFirst Bank, this company allows homeowners to manage their mortgage online. Sign up for automatic payments, submit claims for property damage and get delinquency assistance through their online portal.

Fannie Mae
Read 103 Reviews

This United States-sponsored corporation purchases mortgages from lenders to expand the secondary mortgage markets. When you purchase a mortgage from a secondary lender, this company may buy your mortgage.

CashCall Mortgage
Read 33 Reviews

This mortgage lender provides both residential and commercial home loans to clients. It specializes in low-interest mortgages, mortgage refinances and purchase transactions.

1st Choice Mortgage
Read 6 Reviews

This mortgage lender is licensed to operate in Idaho. It offers conventional and FHA loans and home refinancing.

Regions Mortgage
Read 37 Reviews

This bank-based mortgage lender provides services for clients in the Midwestern and Southern United States.

Network Funding
Read 12 Reviews

Network Funding is a residential home lender that seeks to make getting a home loan as simple as possible. They provide conventional, FHA, jumbo, USDA and VA loans.

Everhome Mortgage Company
Read 174 Reviews

Part of the EverBank corporation, this mortgage company offers, this mortgage lender offers solutions that are designed to give you the lowest rates possible. They focus on clear communication and fast closing.

Coldwell Banker Mortgage
Read 21 Reviews

This full-service mortgage company uses a network of local real estate agents and brokers to help you find the right lender. This company specializes in knowing the local market.

HSBC Mortgage
Read 411 Reviews

Offers HELOCs, FHA, VA and conventional loans and a special loan for first-time home buyers in New York State.

Household Finance
Read 140 Reviews

Now part of the HSBC, this corporation provides a variety of home finance solutions, including real estate secured loans and home mortgages. It operates in the United States, Canada and the United Kingdom.

Americas Servicing Company
Read 100 Reviews

This division of Wells Fargo is a mortgage servicer that help clients modify their current mortgages. It is not a direct mortgage lender or broker; the company focuses solely on helping clients with home loan modification.

First Meridian Mortgage Corporation
Read Reviews

Licensed in Virginia, Maryland and Washington D.C., this bank offers refinancing and conventional, VA and FHA loans.

Residential Credit Solutions
Read 179 Reviews

Residential Credit Solutions no longer services loans.

Guide To Lenders
Read Expert Review

This online service lets you compare up to 5 competing quotes for your mortgage, home equity loan or refinance.

VARateLock.com
Read Expert Review

This online service allows customers to search for the best VA loan or mortgage. The company connects customers with lenders featuring the best mortgage deal for their needs.

Litton Loan Services
Read 951 Reviews
Out of Business

As of September 1, 2011, Litton Loan Servicing LP operates as a subsidiary of Ocwen Loan Servicing, LLC.