Find the Best Movers in Portland, OR
Top 12 Portland Moving Companies

Accredited Partner

Colonial Van Lines
Read 1,586 Reviews

Offers long-distance moving and storage. Includes packing and assembly/disassembly in estimate. Requires a deposit of almost 50%. Charges about $4,000 for two-bedroom interstate moves. Has Colonial Cubes moving container option.

Get a Quote

Accredited Partner

American Van Lines
Read 2,171 Reviews

Offers long-distance, military, commercial and corporate moving services. Requires a significant deposit to reserve a move. Charges around $4,000 for a two-bedroom cross-country move.

Get a Quote

Accredited Partner

United Nation Van Lines
Read 28 Reviews

Offers long-distance moving and commercial and corporate relocations. Storage and packing available. Serves the continental U.S. Charges between $2,500 and $5,000 for a two-bedroom move from Philadelphia to Kansas City.

Get a Quote
All My Sons Moving & Storage
Read 984 Reviews

Offers local and long-distance moving, packing/unpacking services, careful transport of valuable items and climate-controlled storage. Charges by the hour. Prices vary by location. Local moves typically cost $1,000.

Chat with a ConsumerAffairs decision guide

Live agent
2 Brothers Moving & Delivery
Read Author Review

Offers local and long-distance moves, including storage container delivery. Sells moving supplies such as boxes and packing tape. Schedules moves every day of the week.

Chat with a ConsumerAffairs decision guide

Live agent
All Service Moving Portland
Read Author Review

Has the licenses and insurance to handle moves for Portland and Seattle residents. Only employs full-time, professional moving crews. Trains and screens all employees before hiring them.

Chat with a ConsumerAffairs decision guide

Live agent
August Movers
Read Author Review

Works within a 20-mile radius of Southeast Portland. Charges $70 per hour for a two-person crew with a two-hour minimum. Carries commercial liability coverage. Offers customers additional cargo insurance for a fee.

Chat with a ConsumerAffairs decision guide

Live agent
Bridgetown Moving & Storage
Read Author Review

Offers sustainable packing, moving and cleaning services throughout the Portland metro area. Uses 100% biodiesel-fueled moving trucks and 100% recyclable cartons. Custom packages available for every type of move.

Chat with a ConsumerAffairs decision guide

Live agent
Moving Fellows
Read Author Review

Accommodates heavy items. Guarantees 100% satisfaction. Provides moving services and truck rental seven days a week. Offers packing and protection assistance. Works out of offices in Portland, Salem and Eugene.

Chat with a ConsumerAffairs decision guide

Live agent
Oregon Trail Moving
Read Author Review

Moves large, heavy and specialty items. Offers labor-only moving services for DIY clients. Provides two movers starting at $80 per hour. Charges equipment, fuel and travel fees of $40 for moves within 15 miles of Portland.

Chat with a ConsumerAffairs decision guide

Live agent
Portland Movers Ready
Read Author Review

Moves large items such as pianos and hot tubs. Provides a one-hour arrival window. Outfits two-, three- and four-person moving crews as long as clients meet the two-hour minimum and pay a travel fee.

Chat with a ConsumerAffairs decision guide

Live agent
Rose City Moving & Storage
Read Author Review

Provides moving and packing services. Bills hourly if clients are moving within 50 miles of Portland. Offers a private storage facility. Holds a license and insurance through ODOT.

Chat with a ConsumerAffairs decision guide

Live agent

Portland moving costs
The total cost for moving services depends on several factors, including distance, the amount of belongings you're moving and the service you require.
Local movers typically charge by the hour. It costs an average of $189 an hour to hire four movers and a truck. It takes around seven hours to move a three-bedroom home with roughly 1,200 cubic feet of belongings, which brings the total cost to $1,300 to move within Portland, Oregon.
Long-distance moves are more expensive — the average cost to move the same amount from Portland to Seattle is around $2,300.
If you're hiring labor-only services, you don't need to consider the costs of additional services, a truck or fuel. Portland residents pay anywhere from $30 to $50 an hour per mover for help loading items into their vehicle or rental truck. This is ideal for people on a tight budget who are comfortable driving their belongings.
Portland moving laws and regulations
The Oregon Department of Transportation (ODOT) Motor Carrier Division has multiple regulations for moving companies, including:
All movers in Portland must publish their moving tariffs with the department for approval. This helps prevent customers from being charged frivolous costs or hidden fees.
All moving estimates in Oregon are nonbinding and must be in writing. If a move is going to exceed 10% of the original quote, then an addendum must be added to the previous estimate and initialed by the customer.
All moving trucks must meet ODOT regulations, and all bills of lading must get approval from ODOT. This information includes the hourly/weight rate, declaration of insurance protection, start/stop times and a mandatory receipt.
Each mover must give the customer a bulletin on general information for moving household goods in Oregon.
All employees of Portland moving companies must have criminal background checks and cannot be employed in the industry within three years of a felony conviction. Moving companies in Portland must carry cargo, bailees or inland marine insurance.
Look for the moving company's ODOT number to ensure they comply with these regulations.
Thank you, you have successfully subscribed to our newsletter!
Portland moving company information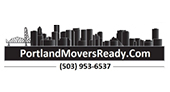 Portland Movers Ready serves the Portland area, including Vancouver and Clackamas. Clients can hire 2-, 3- or 4-person crews for residential or commercial jobs. The company supplies a hand truck, dolly, lifting straps, mover pads and moving ties. Rates start at $50 per hour for two movers and go up to $100 per hour for four movers. Extra charges apply if the move is more than 50 miles from the 97230 ZIP code. This company also performs junk removal.
Service areas: Portland, Clackamas and Vancouver
Address: 4048 NE 122nd Ave., Ste. 301068, Portland, OR 97230
Phone: (503) 953-6537
Hours: M - Sun: 6am - 11pm
Website: portlandmoversready.com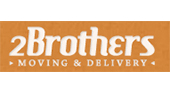 2 Brothers Moving & Delivery charges $154 per hour, including drive time, for residential moves with three movers. It also sells moving supplies such as boxes, packing tape and packing peanuts. The company offers end-to-end storage solutions that allow customers to select a container drop-off date and then self-load their belongings. Its temperature-controlled warehouse has 24/7 surveillance and security monitoring. Each container comes with an individual locking system.
Service areas: Portland metro area
Address: 3571 NW Yeon Ave., Portland, OR 97210
Phone: (503) 516-4944
Hours: M - F: 8am - 6pm
Website: 2brothersmoving.net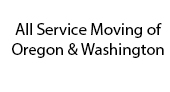 All Service Moving specializes in local moves and long-distance moves of more than 50 miles from its office. The company creates custom moving plans to fit each client's needs and budget. For residential moves, rates start at $140.25 per hour for two movers and a truck. The company charges a two-hour minimum and additional fees for overtime, weekends or holidays.
Service areas: Portland and Seattle metro areas
Address: 66 SE Morrison St., Portland, OR 97214
Phone: (503) 810-2770
Hours: M - F: 7am - 7pm; Sat: 7am - 4pm; Sun: 10am - 3pm
Website: allservicemoving.com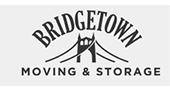 Bridgetown Moving offers safe and efficient moving services throughout Portland. It has customizable moving packages and provides packing and cleaning services. The company is committed to supporting sustainability by using 100% biodiesel-fueled trucks and 100% recyclable cartons. Bridgetown Moving is insured for up to $2 million, and additional insurance is available by request. Customers can cancel or change their move at no charge.
Service areas: Beaverton, Forest Grove, Gresham, Hillsboro, Tualatin, Vancouver, West Linn, Wilsonville, Lake Oswego, Milwaukie, Oregon City, Portland, Tigard and Troutdale
Address: 3620 NW St. Helens Road, Portland OR 97210
Phone: (503) 664-4477
Hours: M - F: 8am - 6pm; Sat: 9am - 3pm
Website: bridgetown-moving.com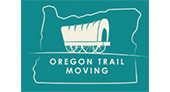 Oregon Trail Moving is a labor-only Portland mover. Its movers load and unload belongings, but customers must rent and drive their own trucks. This cost-effective relocation solution works for all moves in the Portland metro area. Crews are available on weekdays with rates starting at $80 an hour for two movers and equipment. There is a two-hour minimum and a $40 travel fee for jobs up to 15 miles from the Portland metro area.
Service areas: Within a 75-mile radius of company's office
Address: 4920 SE 26th Ave., Portland OR 97202
Phone: (503) 922-2225
Hours: M - F: 8am - 6pm; Sat & Sun 9am - 5pm
Website: oregontrailmoving.com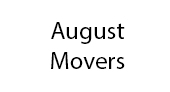 August Movers is a family-owned moving labor service that works within a 20-mile radius of Southeast Portland. It offers loading and unloading services from trucks and storage containers. The company has liability insurance, and customers can purchase additional cargo insurance. Rates start at $70 per hour for a two-person crew and $95 per hour for a three-person crew with a two-hour minimum charge.
Service areas: 20-mile radius of Southeast Portland
Address: 5522 SE Mall St., Portland, OR 97206
Phone: (503) 473-2051
Hours: T, F, Sat: 9am - 5pm
Website: augustmovers.com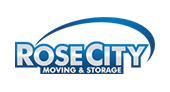 Rose City Moving & Storage has offered local moving services in Portland, Hillsboro, Beaverton and Vancouver since 1979. Whether you need a residential or commercial move, Rose City's expert moving and storage specialists can help with packing, loading, unloading and storage. The company is fully licensed and insured through ODOT, and it runs drug tests and background checks on all employees.
Service areas: Portland, Beaverton, Hillsboro and Vancouver
Address: 5130 N. Basin Ave., Portland OR 97217
Phone: (503) 285-8100
Hours: M - F: 8am - 5pm
Website: rosecitymoving.com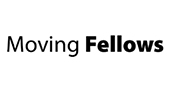 Moving Fellows offers a hassle-free moving experience, including scheduling, pickup, refueling and truck return. The company includes all costs associated with renting the moving truck in your hourly rate. Moving crews are available seven days a week, and clients can check availability in real-time through the company's self-service reservation system. It provides all moving equipment, including dollies, moving pads and tools. The company has offices in Eugene, Salem and Portland.
Service areas: Portland, Beaverton, Hillsboro and Vancouver
Address: 22 NE Second Ave., Ste. 807, Portland OR 97232; multiple locations
Phone: (503) 388-5759
Hours: M - F: 8am - 5pm; Sat & Sun: 9am - 3pm
Website: portlandstudentmovers.com
You're signed up
We'll start sending you the news you need delivered straight to you. We value your privacy. Unsubscribe easily.