Consumer Complaints and Reviews

WOW! Had a schedule move with Allied Van to move me from Hixson TN to Greeneville TN for 3 weeks. The move was schedule to be loaded on 5/10 to depart on 5/12. Just got a call today 5/2 from the representative of local group telling me all his truck drivers quit so he will have to cancel the move. This has put me and my family in a very bad situation. Allied should be sued for this type of service. And still thinking about it.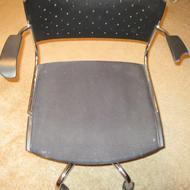 My 1st experience with Allied Movers in 1991 was positive. They moved us from Ohio to Georgia with very minimal damage and what was damaged they either paid for or had fixed very fast. In March of 2017 we moved from Georgia to Tennessee so I called them again. The agent drove down and generated a very detailed inventory list and came up with a quote on the spot. The surprise was with the insurance. To cover all the contents at a replacement value of $6.00 per pound with zero deductible was almost $800! As we were only allowed a maximum of $5000 for the move from my new employer, we had to take the default insurance of only $0.6/lb.
The movers arrived on the day they were supposed to with two (2) - 28 foot trucks. We had packed all of our belongings ourselves so they basically had to load the trucks. After they had left that afternoon, I spent a lot of time picking up wrappers and banana peels that were left in the yard from their lunch. I also discovered that when they left they had hit my driveway entrance pole that holds my gate, splitting a board, and never bothered to tell me.
The biggest surprise came when they unloaded 4 days later at our new house in Tennessee. We discovered a lot of damage to our washer and dryer, furniture, and various items that were carefully packed in boxes (see photos at the end). I found out that they had offloaded all our things from the 2 original trucks to a 18-wheeler which they drove to a city 20 miles from our house in TN, and then offloaded everything again to a U-Haul rental truck. So all our things were handled 3 times which increases the likelihood of damage. A lady called me from Allied - Coleman to do a survey and I attempted to tell her all that had happened. It was obvious her main objective was that I give her a number from 1 to 5 so she could complete her task and get off the phone.
I filed a claim first on the washer as it was the most expensive item that was severely damaged. This is her response: "At this time I have concluded my review of your claim and arranged for a check in the amount of $60.00 as settlement of your claim and the breakdown is as follows: Washing Machine Max Allowance 200 Lbs. x .60 = $120.00. TOTAL $120.00.
"Our review of your paperwork indicated that you selected 60 cents per pound valuation to cover your possessions during your move. Under this provision, our maximum liability it limited to 60 cents times the weight of your item, the cost of repair, the actual cash value, or the amount claimed, whichever is least. The guideline that is used for the weight of an item is the American Moving and Storage Association Table of Weights and Depreciation Guide. Our accounting department will issue the payment and it will be sent to you separately within 5 to 7 business days. We again regret that you found it necessary to file a claim and apologize for any inconvenience caused."
This was the worst moving experience I have ever had. In retrospect I should have rented my own truck and equipment and hired some of the local youth to help load and unload. I probably would have saved 1/2 the money and had very little if any damage to our things. I would never, ever use Allied Coleman again nor do I recommend them.

My fiance and I moved from Sacramento CA to Tacoma WA, and our things were stored at the moving facility for a time. All and all, it took about three weeks; and everything seemed okay at first, until they started unloading our things. Two computer monitors cracked screens, three book shelves were completely destroyed and had to be thrown away, several boxes had water damage and a box of cloths had mold growing, we had a bluray player, Kindle, Nintendo DS (with 16 games) and a $200 Lego set missing, they were just gone. And it was obvious someone had rummaged through our boxes because we sealed all boxes with tape but the person just folded the box tops in a criss-cross to close them.
When we made a complaint, I had the misfortune of talking to Tamara ** (the rudest and most disrespectful person at Colonial Van & Storage in Sacramento). She hung up on me in mid sentence in the middle of my complaint. When I called back, she answered the phone again and I demanded to talk to her supervisor (who was conveniently not in that day) and I was transferred to someone else and told I would have to pay them a $500 deductible for the things THEY broke and stole. WTH?!?! Then to add insult to injury, a month later, they "discovered" $600 in additional fees that we needed to pay. I told them to **-off and if they ever contacted me again, they would next hear from me through my lawyer. Anyone would be a certified moron to ever do business with Allied and Colonial Van & Storage in Sacramento.

Had a binding guaranteed price of $3091.06. They sent a truck that was too large for the street we lived on and charged an extra $391.94 to rent a smaller truck which they loaded and drove 2 blocks to where the large truck was parked and transferred our belongings from the small truck to the large truck. They should have sent the right sized truck to start with. They would not do the move unless I paid the extra money. My house closing was that afternoon, so I paid the ransom. Once the large truck was loaded, the actual move was done ok. The pickup & delivery were done in the time frame specified. The move was done by Allied agent Coleman Worldwide Moving in Orlando, FL.

I moved out of my home last April. Allied Van Lines (Callahan & Woodward, Michigan City, IN) was supposed to keep my furniture stored until I gave them the final location to ship. Each month they billed me and were paid for the storage. When the furniture was delivered 9 crates were missing and my glasses were broken when they were loading my stuff up to take to the warehouse. All my storage boxes were broken and no would call me back when I tried to find out where the rest of my stuff was. Finally after the holidays I got a callback and was told, "Too bad you should have called sooner." If you want your stuff stolen and broken go with Allied Van Lines. I would never use this company for anything. Worst experience I have ever had. They refuse to do anything.
How do I know I can trust these reviews about Allied Van Lines?
762,878 reviews on ConsumerAffairs are verified.
We require contact information to ensure our reviewers are real.
We use intelligent software that helps us maintain the integrity of reviews.
Our moderators read all reviews to verify quality and helpfulness.
For more information about reviews on ConsumerAffairs.com please visit our FAQ.

Wrong custom forms! Because those people were unable to fill out and provide the good custom forms our moving left the US the day it was expected in Europe (they had 3 months to be ready). As a result the moving went directly in an French storage. Not only they were one month late but we had to pay the expenses for unloading, uploading, and storage of our goods. No apologies, nothing. They usually deal with companies and nobody cares or checks. They work like pigs.

We contracted Allied Van lines to move us from Washington state to Arizona in December of 2015. A good 80 % of our belongings were held in storage with Berger Transfer and Storage while we house hunted. When we did finally move in April 2016 to our current home we had Berger deliver the remaining of our household goods.
A brief summary: many of the item delivery were damaged and several items were missing. I contacted Berger transfer and storage who provide a very small sum to offset the damages that did not cover the repairs or replacement of the severely damaged items. One chest had missing legs, a part at the seams and broken in half, wash machine scratched with rust marks, the dryer was dented, scratched and front panel loose and unable to reattach, solid oak entertainment center was chipped in several places and the deep freezer was scratched and dented.
The missing items from our move were referred back to Allied movers where the real fun began. Missing item include original artwork, boxes of pans, and a dirt bike. After many phone calls, emails they denied responsibility citing no proof of missing items although these items were written on the household descriptive sheet. We elected to go to arbitration where the mediator only read our responses and did not look at the entire case, including the fact we paid extra for liability insurance. In short DO NOT USE ALLIED VAN LINES AND PLEASE ASK BBB REVOKE ITS ACCREDITATION of ALLIED VAN LINES and OF ALL ITS AGENTS NATIONWIDE.

I have read nearly 100 of the 248 complaints posted on this website and share in the frustration and anger with Allied Van Lines expressed by the reviewers. Allied Van Lines: THE CAREFUL MOVERS. Nothing could be further from the truth! In the summer of 2016 I hired Berger Transfer & Storage, agent for Allied Van Lines in Tampa, FL, for my move from Florida to the West Coast. I was lied to by their move consultant, Mark **, about the care (sic) the company would use in handling my household goods and was cheated out of more than $7,000 for the move.
My experience would be too long to post on this website. Suffice it to say that on pick-up day every piece of furniture was wrapped up in blankets, but on delivery day several pieces of furniture had no blankets, were covered in grease and black dust, some had been disassembled and some were dented or severely damaged. They also showed signs of ROUGH HANDLING. In particular, a very expensive, Canadian maple dresser was delivered with the left panel cracked right in the middle. My claim for repair and/or replacement was handled by the Corporate Claims Office in Fort Wayne, Indiana. Thirty days later their inspector came and took note of the items I had listed in my claim.
After 60 days I received a check from Allied Van Lines, a mere pittance which I have not accepted. The dresser was not included: Allied Van Lines would not pay for its repair, let alone its replacement, on the grounds of CLIMATIC CHANGE (sic). Subsequently, I filed a complaint with Better Business Bureau (BBB) in Clearwater, FL, which has jurisdiction over Berger Transfer & Storage of Tampa, FL. Again, 30 days later BBB forwarded Berger's response to me, "As an Accredited BBB member... we are sorry to read about... frustration with the claim settlement process... although our office was responsible for the initial handling ... we have not played a role regarding the claim... As a result, it would be more appropriate to file the complaint with BBB in Ft. Wayne."
Berger Transfer & Storage did not answer any questions about the way my household goods were handled, did not acknowledge any responsibility for the damage and chose instead to focus on the claim settlement process. Incidentally, BBB of Clearwater, FL, did nothing on my behalf. Short of bringing a class action suit against Allied Van Lines and its agents nationwide, which in my view would be impossible to win, as consumers we can put an end to this abuse, arrogance and contempt, and hit Allied Van Lines where it hurts the most: its business and its profits. The key words in Berger's response were, "ACCREDITED BBB MEMBER". If you are reading this review, then please join me in contacting BETTER BUSINESS BUREAU in your city and state and DEMANDING that BBB REVOKE ITS ACCREDITATION of ALLIED VAN LINES and OF ALL ITS AGENTS NATIONWIDE. Thank you.

Moved from Nevada to California utilizing Allied/Berman services. Packing up and loading went well and was on schedule. However, original request was for delivery on December 22nd, but Allied had a " two day" window requirement and driver said delivery had to be on the 21st because of other commitments. Our apartment was not going to be available until the 22nd and driver wanted to delivery ASAP. Arrangements were made to put our goods into storage and driver delivered on the 19th.
Unloading was done quickly and no time to cross check inventory which was to have included a 46 inch TV. When our apartment was available, arrangements had to be made for a local mover to move our belongings. At that time, it was found that the tv was missing. A call was made to Allied/Berman at the shipping point and asked if the TV might have been there. Their was response was to contact the claims office. Long story short, the tv was found to still be on the drivers truck two and half weeks after a search was initiated.
Allied wanted to deliver the tv, but I told them I would not accept until I had had an opportunity to check that it had not been damaged. Response was that driver would drop it off and leave and they didn't need a signature. First call notifying of delivery was a few hours before delivery was to be made at approximately 5:30 to 6 pm. Time was not convenient. Driver would be in the area the next day and would try again early in the evening and would call. Call was missed and driver took tv back to warehouse.
I finally told Allied to cx the claim since driver would simply drop it off and not be present for me to check the tv. If it didn't work, I would have to spend considerable time justifying my claim for reimbursement. Although I had taken out insurance, Allied claims representative indicated that there would have to be physical damage to the tv to collect under the insurance. They would have no responsibility if the tv had internal damages. In short, my move with Allied/Berman resulted in approximately $1000 in additional cost for early delivery storage, second mover when apartment became available and a replacement tv.

Don't use Allied Van Lines. We packed most everything very carefully and paid around $ 1,000.00 for zero deductible full insurance. At our new location Allied contracted with a local unprofessional company to move us in and smashed a number of things. We saw them handle our belongings like garbage once they found a working truck. They did have someone come and repair a few wood items but all the broken china, antiques, dishes, etc. that we packed were denied. It also took four attempts to even find who to file the claim with including: Allied Van Lines, Federal Companies, and Sirva who I assume owns these companies. Best to use another mover and discuss insurance for items you pack in detail.

We had damage to our new piano which was ship. Keyboard down, no blankets or padding around it. The brand new black lacquered piano was chipped off. They said to leave everything as it is so they could inspect it. So we cancelled our piano repair person, but have not heard back from Allied. They switched people. They who we were to contact. Evan ** of Allied now to Oliver ** of Allied. They disassembled our electric double recliner and never put it back together so that it works. MY anniversary coat and other items were never received! Missing boxes! Had to buy all new baking cookies sheets. Just discovering things each day that are missing. I am very disappointed and saddened. We even paid in advance. We are made the fools in this mishap! We are still waiting for someone to come and see our damaged stuff. They say for us not to repair.

Poorest excuse for a moving company. The driver showed up - alone and his "help" was supposed to also show up - driver was wanting to get back on the road North since a storm was brewing. My friend and I decided to help - so for two hours we worked like dogs to help get my stuff off the truck. Finally a kid shows up smelling of pot and nicotine so badly I thought I would be sick - for the last hour he just threw stuff in the storage - breaking handmade tables and scratching furniture. Don't bother using Fox Hollow Movers which has been bought out by Allied - They are the WORST!

Totally appalled by the theft of my property. I didn't opt for the insurance to prevent them from stealing my furniture, cleverly called damage insurance. They stole an item for my bed which rendered the entire bed non mission capable... and received a $54 check to pay for my $1,500 bed. They could have stolen my entire shipment, and given me a check for $2k to cover everything, which included a Harley Davidson motorcycle... so I guess I should consider myself lucky. I would never recommend this company to perform another move for anyone.

I have moved over 10 times within the US and overseas and never had any problems. This has been my WORST move. What a horrible company with even worse customer service. I had several big furniture items missing from my shipment, and as I unpacked discovered numerous smaller items were stolen/never showed up in my shipment. I submitted a claim for the items and was notified my claim was denied basically because I had no proof and could not tie the items to a box number, which is hard to do when the items are miscellaneous items and could have been in any box.
I am absolutely disgusted by the disregard of this company with the way mine and other people's items are just stolen/"misplaced", items that we work hard for, and someone just comes and takes them because they think they are entitled to them, and no one is held responsible or accountable for it. SHAMEFUL!!! I have and will continue to let everyone I know what a terrible company Allied is and how something as fragile as trust is betrayed in an instant.

Moved from MA to AR October 26. Driver randomly attached tickets without matching boxes, hired only 1 helper on both ends who had little or no experience. Furniture was banged up, boxes were missing and I doubt I will ever see them again. Contents inside some of the boxes that the driver delivered were broken. I am heartbroken - I expected better, not a disappearing box move. Makes me wonder who is enjoying the contents of my belongings.

This company spent three days at our home. The first two days were 3-4 men packing a 3000 square foot house plus garage. The third day was 5 men packing moving truck. We witnessed the missed packing of items and ended up packing ourselves. The truck space we were given was for 20000 lbs and the driver was to put an additional load of 5000 which we felt wasn't going to be possible since we have had 6 previous moves and had filled the trucks completely. Towards the end they were rearranging the load (started at 7 am) and pulling stuff out into the rain. Finally driver could not make more room appear so he left it. We where transporting from St. Louis to Lubbock Texas. Truck arrived and there was 4 total to unload.
As we started unloading the truck we immediately noticed high dollar items not boxed or wrapped properly and so far have so many items broken that are not replaceable. Artwork that was not wrapped properly yet plastic straws wrapped in paper. I am not even 1/3 done unwrapping our items but the packers did not use the proper boxes for items of weight or value. No matter what the item you should treat it as a valuable to the consumer. We have had several moving companies in the past and never the amount of personal items broken as this one. Poorly trained workers in the packing department and lack of concern for items not properly wrapped and boxed but just wrapped in moving blankets is going to cost the company money. We expect more from a company. You should not have to babysit their every move.
I'm really disappointed in this company and I did pack a huge amount of stuff myself to transport because of this fear. This company needs to do a better job training their employees. It is uncalled for to have to have items broken because they were not packaged properly. The driver was extremely sorry about the items broken but was not there to manage the crew. We have had drivers who manage the crew and therefore no items broken. Maybe Allied needs to step it up a notch. Lord knows you made enough $$ off our move. You cannot afford to have these kinds of mistakes because we will not refer you to other people moving to the job we are at based on this experience.

I hired these movers to move from New Jersey to Texas. I live alone and do not have that much furniture or stuff. At first these movers seemed friendly and organized, they called to confirm arrival time etc. When my items arrived to San Antonio, and the movers began taking them off the truck, I noticed that some of the items were taken out of the boxed that they were originally packed in. I questioned the driver and he said that they had to consolidate some things to make as much room in the van as possible. They proceeded to bring all of my stuff and pile all the boxes in the garage. Then they started assembling the furniture. They ended up putting the wrong legs on my sofa and my cabinet, so the cabinet was too high and the sofa was too low to the ground. They also couldn't assemble my futon, which they had disassembled in New Jersey. They ended up breaking a screw for my futon.
At this point it was getting late in the day and the driver assured me that they would return tomorrow with the replacement screw and reassemble my futon. He also asked me to sign all the paperwork completing the move, without explaining that I needed to check off each and every single box to make sure that my items were all present at that time, or I would not be able to claim anything that was missing. So, silly me, I signed. Biggest mistake. Turns out my box with all of my winter coats was missing. I filed a claim with the corporate office, but after 30 days they informed me that since I signed the customer sheet at the end of the move, I basically waived my right to seek reimbursement. To make matters worse, no one ever came to fix my furniture. It took 5 phone calls and endless emails and texts to get someone to finally show up a week later.
I am beyond upset at this company. I don't understand how I was supposed to check EVERY SINGLE BOX on moving day, when they literally piled about 100 boxes into my garage, and at that point let them know exactly which box with which items was missing. Moreover, the driver never informed me that that was the proper procedure, and the very rude customer service representative on the phone later informed me that there was a disclaimer on the top of the page. I have learned my lesson when it comes to putting my trust in movers. But, I just wanted to let you know that Allied Van Lines are dishonest, disrespectful and don't care about their customers. Do not be fooled by their lower prices. You get what you pay for with Allied.

I honestly do not know how this company is still in business. My parents hired them to move from Texas to Colorado. They knew it was going to take up to two weeks to get their furniture. They were told that the truck broke down on the way to pick up the delivery. Then the driver claimed that he was going to be a day late because a road was closed due to a "fun run" and he couldn't get to the warehouse. The road was open by 10:30 a.m., but he decided not to pick up the goods until the following day.
The next call was that he had to get new tires, and that he was going to be delayed again. The day came around that he said he would be there, and no phone call and no furniture. I made numerous phone calls to complain, but I just kept being transferred and told I needed to talk to someone else. I did finally get someone to give me the driver's phone number. When I called him he told me his truck broke down again in Waco, Texas. That was the exact spot he claimed it broke down the first time. He told me he would have more information and assured me he would call my parents in two hours to let them know when he would be delivering the furniture. You can probably guess that he never called.
The following evening he called and said that he would be there between 12:00 - 1:00. After 1:00 came around my mom had to call him and she was told he was almost there. My dad is a disabled American Vet. And he had to sleep on an air mattress for three weeks! The company did not make the promised deadline for delivery, but still expected them to pay the full price. The full price was also $1,000 more than they were originally quoted! I will be posting reviews about how awful this company is to everyone! My husband is also in the military, and we will pass this along to all of the military community to make sure no one else has to go through this!!!

The move went well. On time, movers took care of everything or so I thought. My problem is this, I'm missing one piece of outdoor furniture. Tried several times to fill out claim form online... to no avail. Had two different neighbors try on their computers. I also tried on my iPad and my PC. All four were failed attempts. I called and explained to person at Allied that their website was not working properly. He explained that complaint must come from me and that I would have to save form to my desktop, fill it out, print it out and mail it to Allied. I followed all instructions but form would not let me type in information. I and my neighbors even tried pulling up form to print it out. This did not work either. Called Allied back and explained situation. I told them under the circumstance [their website was not working] why could I not give them the information and they in turn would be able to fill out form...
He explained to me that this complaint must come from me and the best he could do was to snail mail me a form... that was Monday. It is now Thursday and my window to register complaint is closing. I have been in contact with Mike [the driver/mover] since latter part of April via text. I did not contact Allied, until now, because Mike told me he had glider and I did not want to make any problems for him. I've learned a hard lesson. He keeps telling me he has glider and he will bring it to me asap. Mike has promised and set up at least four dates to bring glider and failed to deliver all four times.
This is now October and still no glider. Frustrating and disappointing to say the least. Mike [the mover] and I know he has my glider... I have all the text messages as proof. Still think if Allied website is not working they should have a plan B to fill out form other than "snail mail" if you are working within time constraints. Also had my vehicle transported... this worked out extremely well. Kudos to Montway Auto Transport, Inc.

BE WARNED! Bayshore and ALLIED misled and cost me during my move at every phase of the process. Movers were supposed to arrive two days in advance to pack, then show up to pack. All of this was supposed to be planned in advance. When I finally got in touch with my move coordinator Anthony ** (which was difficult to say the least), he could give me no information on scheduling. The movers ended up never showing up to pack a day in advance as they were supposed to, and did everything the day we were supposed to be packed up and moved out. What should have been a process that was done at 11 am took until 5 pm. On top of this, my car which was supposed to be moved wasn't picked up until a day and a half after the supposed pick up time, which, again, was never coordinated with me.
On top of all this, the extra care package which was sold to by Bayshore and Allied, was supposed to cover damage. Lo and behold, my 65" TV was broken during the move, and when I went to file the claim Charleen ** the claims manager is attempting to refute the claim since it involves electronics - EVEN THOUGH, ALLIED OWN WEBSITE lists a tv as an example of an item covered under this type of protection. All in all, I was screwed out of at least half of the services I paid for and now will be forced to used litigation to recoup the loses on my television. Use at your own risk.

I was fooled into thinking this was a decent moving company. I needed my items within a three day window and this company offered me that so I went with it. Big mistake. Please trust me when I say these people are going to "lose" your items. I was an idiot and just got the basic insurance which really doesn't cover anything. I figured my furniture isn't really fancy and if it gets nicked here and there it'll be fine. I guess you need to actually have your furniture delivered for it to be nicked. I wasn't missing a box or two. Go ahead and take my boxes.Three large furniture items were "lost" along with two smaller pieces of furniture. Granted I wasn't really attached to any of these items but to pay several thousand dollars just to have my things "lost" is ridiculous. Spend a little more money and go with a moving company that won't steal your items. This company should be shut down.
Do not let them fool you when the moving consultant comes and is really friendly and thorough. That's how they suck you in. DON'T FALL FOR IT! The movers weren't the friendliest people but whatever. I don't care. The job I needed to have done was to get ALL of my things from point A to B. Did that happen? Of course not. You file a claims with them and they make you wait 6 weeks just to tell you that your items were not found. And then the reimbursement they give you is ridiculous. I waited a month and a half eating on the floor because my tables mysteriously disappeared. Now I get to buy cheap furniture with the small amount of money they gave back to me. This was my first big move. The next time I move I'm going to suck it up and move myself. Worst experience ever.

Absolutely appalling business practices - as follows: They give you an inflated estimate for moving charges based on estimated weight, packaging, etc. At the time of delivery of goods you HAVE to pay the originally estimated, inflated charge EVEN THOUGH at the time of delivery they know the EXACT weight of the goods and the true, lesser charge. 5 weeks later you get a refund of your excess payment, even though Allied knew the exact charges on the date of delivery.
In other words Allied FORCES EACH OF ITS CUSTOMERS TO EXTEND TO ALLIED AN INTEREST FREE, UNSECURED LOAN (in my case, perhaps, for 1,000 or more) otherwise Allied won't give you your bed, your furniture, etc. At the time of delivery, having been told the actual weight of the goods I calculated the approx refund. The refund check I received was accompanied by NO explanation or arithmetic to justify the amount of the refund and was approx $1,000 less than I calculated. I'm waiting for an explanation of the amount of the refund. Even if their calculation is correct (which I doubt) I still find their business practices above to be absolutely shameful.

Items promised to be moved were not taken, loading was poorly executed, items were damaged and we incurred additional charges the company won't cover. Beverly Hills Transfer was contracted by Allied to organize our move from CA to UT. They came to the house and evaluated the weight of the move and drafted a contract. The logistics of planning the move were not well executed but we finally got confirmation that packing would be June 20 and 21, with loading on June 22. The packers completed their job in a timely manner but the loading was where the problems began.
Instead of sending a semi to take our items, the moving company sent two 26 ft trucks and we advised them the items would not all fit. They assured us they would make it work and began loading. They were nearly an hour late and then didn't start loading for an additional 30 minutes while we tried to resolve the issue. They started loading on Wed, 6/22 at 11:40 a.m. and loaded all through the night until 8:30 a.m. the next morning. We couldn't sleep while they were taking down furniture and had our house totally open through the front door and garage. They informed us at that point that not all the items would fit. We asked what they were going to do and we just couldn't get an answer. They left with what they could on Thursday, but we still didn't know what they would do with the remaining items.
We never heard from the company and we had to leave on Friday morning because they were delivering our items in Utah on Saturday. We had to have the house empty because new tenants were moving in so we frantically called to rent a trailer to take the items ourselves. We picked up the trailer on Friday morning and loaded it ourselves because we had never heard from Beverly Hills. Our departure time was pushed back several hours because of this and again we never heard from the company.
As we are prepared to pull out a third truck showed up (unannounced) to take our items. There was no way we were going to off load the trailer and delay our leaving any longer. We didn't arrive in Utah until 2:00 a.m. Saturday morning. When they arrived, they unloaded boxes and were just putting them in the garage or the living room and not into the rooms listed on the boxes. I had to ask them to move the boxes to the proper rooms and in the process items were damaged or broken. When they were done off loading, the driver left and never even asked for the check.
Two days later the company contacted me and said "I didn't pay and they were wanting payment" as if I didn't plan on paying. I even got a phone call from the driver to my cell phone claiming "I heard you are refusing to pay and the company is telling me if you don't pay they will take it out of my pay". We are still in the process of unpacking and I continue to find items damaged or broken. I tried to communicate with Beverly Hills and they told me until I paid in full they wouldn't work with me. I sent a cashier's check for $12,300.00 and once they received it they informed me that I would have to work directly with Allied since they were contracted by them. They won't do anything to help me and have just shut down any further communication just referring me to Allied. I did contact Allied and filed a complaint. I just received word today that they won't do anything to reimburse for any of our costs and that they don't feel any compensation is in order.
I don't understand how they cannot see the cluster screw-up of this whole situation. I actually would like to file my complaint against Beverly Hills and Allied since they seem to be "connected" but neither is willing to work with us. I was told I have nine months to file claims for damaged or broken items at which time they will have an adjuster review our claims. In the meantime, we are not to discard or attempt to repair any items we are claiming. They also said they prefer one claim for all the items. It has been a most disappointing experience. I have posted comments on both of their Facebook pages but I'm sure those will fall on deaf ears as well.

We have moved 8 times and this was the worst experience ever. The local company in WV was wonderful but when Allied got involved everything went downhill. On the morning of loading, no one came at 8 am as promised. The driver said his truck broke down. Finally at noon the local folks sent a truck over. We were supposed to receive our possessions by the end of May.
On Memorial Day weekend the driver again said he was in Portland but, yup his truck broke once again. When he came on Saturday he was high. We think it was on Monster or some other highly caffeinated beverage. He asked us to wave using the tag slips to check off our goods, but we refused. Good thing because five minutes later he said that he had to leave some of our furniture in Morgantown! Next, they lost that part of our shipment and we didn't receive it until the end of June (beds etc.). Please tell anyone you know who is considering using Allied NO! They should not be in business.

Add my complaints to the Allied list. Allied was the contracted company from my local moving agent in Seattle, Hansen Brothers. While Hansen Bros has in Seattle a well-earned reputation they like many other agents contract with Allied. Due to this they can thereby absolve responsibility as is the case with any local agent across country. Thanks to an outdated law - e Carmack Amendment. Put in place in 1906, the law was designed to establish uniform guidelines for carriers' liability during interstate shipments. While it sounds beneficial, this law effectively shields moving companies from having to keep their promises to consumers; consumers cannot sue for gross negligence or even fraud.
This means that if a moving company holds a person's goods hostage, uses deception in its business practices, or even drives someone's stuff off a cliff out of sheer spite, the consumer can only make claims for the value of the goods and nothing more. In essence, consumers must uphold their end of the bargain, but the same cannot be said for the moving company. So write your local legislators, demand that Carmack be repealed and in turn a new law that updates and demands legislation that protects consumers. We are already improving with regards to credit and debt collection so add that to the never ending list of issues that Congress must deal with. Whenever they deal with anything as frankly they are about as responsive as Allied.
Allied hires drivers and pays them. Local agents contract with Allied. You contract with the local agent, who provides the estimate, handles the communication with regards to the move and are ultimately the coordinator. That is until of course the driver arrives, takes your belongings, load them on the truck, which you are not allowed to enter or even look into. The driver is the Allied employee. The packers if you used them are the local contractors, so if anything is broken or damaged, that starts round one. If you packed, using supplies from the local agent, following their instructions, there goes another round. They have varying layers and layers of ways to obfuscate and of course deny culpability.
My driver, Allied hires and pays. Dennis was to say in polite terms was a "piece of work." He asked me who I was voting for and then launched into Trump plaudits. It was right then I should have stopped the process and had him leave my home. He was a bully, insulting, demanding and utterly lazy. His method to the madness was that - madness. Having moved many many times and across country more than once I have seen it all. The was the worst. The lack of coordination and consistency in labeling and inventory was something to see to believe. He had no idea what he was doing, complained endlessly and in turn duplicated numbers, failed to label, broke things apart but failed to inventory them as separate, his "crew" which he pays... not Hansen. Dennis pays. He pays them as independent contractors. They are paid by the hour. He hired them for clearly 4 hours to avoid paying for breaks, lunch etc. He did this on both ends.
The local agent simply sets up those individuals but they are not their employees either. The two men in Seattle were Spanish-speaking I presume picked up in front of Lowe's that day. The two men in Nashville were residents but also day laborers. Because I speak Spanish and was willing to communicate with both crews, they knew they were being exploited, could and say nothing they were not willing or able to cooperate with me in getting signed statements about what was transpiring. So we also have labor abuse. Dennis made sure that I was not able to supervise nor manage the move. Demanding that I get boxes for pot plants which again all the move and packing I did myself with clear instruction and direction on how they would like it handled and done.
Apparently that is not what Allied agreed to. There is another way to absolve responsibility. Allied does not coordinate with you. Your contract is with the agent and the agent has no role in regards to the driver and his crew. See the problem there? So I had to leave my home during phase one of the move to comply with Dennis' demands. In the interim the crew sealed boxes I had not finished packing, packed electronics (there are your issues with TV's right there.. you need oversee that but I was lucky there) without supervision and approval, dismantled furniture that could or should not be dismantled, forgot pieces and left behind requiring Dennis to call them after leaving. Thankfully they had not gotten far.
Then the demands you sign change orders about weight. As the estimator from Hansen came in with a 7K weight using the walk-through which I of course thought BS but agreed. In the interim I sold half my furniture. Funny now the Allied agent claims it is over 8K and refuses to load garden items. But loads a broken washer and dryer which he noted and does not "mention" that to me and offer to say dump it, it will only get worse moving it... no it is heavy... but load my antiques. That was a problem as those he had to handle with care. See it is about weight and ease of loading and packing or in other words shoving onto a truck, driving like a bat out of hell, not caring about it, and unloading as quick as possible. To Dennis it would have been a dream that my home was full of Ikea and in turn he could treat with the disregard he did regardless as he hated my guts. It was personal.
He hated me as I had no husband a point of issue and that I loathed Trump. This explains why he tried to tell the non-English crew to not speak to me but they pretended to not understand him and Dennis did not know I spoke Spanish. I heard him yelling from the truck repeatedly on both ends as he did NOTHING. I had to supervise and attempt to cross off items from the bill of lading... it becomes impossible. They just dumped stuff, boxes were crushed, items damaged, and I could not do it all on my own. What ended up was that the crew finished at the 4-hour mark on both ends. They walked out and left me in chaos. The bill of lading upon receipt I never finished, nor signed nor walked through the truck or my home at any point to ensure things were put at least in a manner I could repair, adjust etc. And the best part was Dennis, the ALLIED EMPLOYEE, drove off without me signing anything.
Then the local agent in Nashville, came out... Saw the mess took photos and knew it was bad. He was actually trying to help but again has NOTHING to do with the ALLIED employee. So when you file a complaint and claim you have to go through Allied. Tamra ** the claims analyst was interesting as I receive a letter from here saying your things are not found (yes of course things were missing) then 8 weeks later they arrive via the LOCAL agent in Nashville. And Allied absolves responsibility and explanation.
Write your reps and ask them about Carmack law and why we have no protection nor ability to litigate an industry that has run Americans into debt, commit crimes, such as forgery in my case, fraud by lying to people about costs and weight of goods... no way did my stuff weigh 7 or 8 k. The estimator comes up with a "number" and that is what they stick with regardless. Demand to go to the weigh in. Inventory your items yourself, ask the mover for the stickers and start doing alone, and create a bill of lading to give to them to sign, take photos, film the move and start documenting what you see. We do it with police, start with this industry too. But this is also why the growth in the do-it-yourself industry is growing but it is hard work and in turn you have to purchase the materials, etc. This is not necessary when we can demand legislation to correct this.
Allied Van Lines hires criminals and they cover up for them. I would love to see the forged documents that I supposedly signed. Add to that the labor abuse and god knows what highway and traffic regulations are violated during this period. I was lied to repeatedly by Dennis as to his arrival date/time. He was a bully and a deliberately abusive to me and the crew. I don't think he is an exception given the complaints about Allied or many others on this site, the BBB and NHTSA

I was promoted for work and had to move my stuff from NJ to NH. What a negative experience all around. I was told my stuff would arrive to my new place on Tuesday and then it turned into Thursday and then Friday causing me to live in an empty apartment for 3 days. Then when the moving company finally came they were in such a rush to get the stuff out of the truck to travel back to NJ that they handled my belongings like trash. The next day I am unpacking all my stuff and come to find out that the top right corner of my plasma tv is now a black box with blue lines running across the screen. This 800 dollar tv was a year old and in pristine condition before the company packed it. I went through the claims process only to get a letter saying they were not going to do anything to resolve it. I will have many moves in the future but this company won't be involved.

We've moved several times across the country but this was the worst. We got several quotes but went with Allied, because they had agents/terminals in both our origin and our destination cities (Huntsville/Madison, Alabama and Tacoma, Washington). It started off beautifully. Our estimator, Patti **, did everything right. She was professional and knowledgeable and so we felt very comfortable going forward with Allied, Coleman American WW Moving. We got an email stating that our "Move Coordinator", Stacy **, would be handling everything. She was supposed to be our assurance that everything would be in place, and would be our point of contact throughout the process. Here is an excerpt of the email she sent on April 29, 2016, exactly two weeks before our load date of May 13:
"I want to make sure you know how to reach me if you have any questions regarding your upcoming move. I am happy to be a central point of contact for you throughout the duration of your move. I appreciate your business and look forward to working with you. My office hours are 8:00–5:00 Central, M-F, and I can often be reached on Saturday mornings as well. I check my voicemail and email frequently throughout the day and make a purposeful effort to respond promptly, so please do feel free to contact me anytime."
We had a case where our employer was paying $5,000 toward the moving cost. The estimate was in excess of this amount, so we attempted to contact Stacy how we would proceed on paying from two separate accounts (the employer's and ours). We never did hear from Stacy about how to accomplish this. She wouldn't reply to either us or our estimator Patti **, on how to proceed. (At this point, Patti should be out of the picture, but she was doing her best to provide the customer service ANYONE would expect! Kudos to Patti.)
So, with the load date fast approaching, we just asked the future employer to provide credit card authorization for the initial $5,000 and then we'd figure it out from there. At this Coleman American place, you need to call a separate entity to do so, some Accounting Department at a separate phone number who seemingly has nothing to do with the rest of the company. It's really such a disconnect! Luckily the employer was able to put down the deposit, but we had to phone in to check on it before the movers were to come. Our Move Coordinator, Stacy, should have been on top of this, but again, she never replied.
Then... Days before loading, we still hadn't heard from Stacy to confirm what our loading date would be. Keep in mind, we are moving across the country, from Alabama to Washington State. Our house is on the market and a scheduled date to start a new job out in Washington. We don't have a day here and a day there to spare.
We had to be the ones calling Stacy to ask exactly when the movers would be loading! Each time we spoke with her (and that was when we were lucky enough to catch her), she was lethargic and borderline rude. Like we were bothering her!? She had ZERO sense of urgency. And that thing about her office hours being 8-5 Central and responding to voice mails? What a crock. We left several voice mails and emails with our concerns. To sum up her effort: the ONE AND ONLY TIME she actually called us (and Coleman can check the phone records, it was only ONCE) - was on loading day to make sure the movers were there loading. Wow, what an effort.
So, let's talk about loading day. We had to take it upon ourselves that it was actually happening, because we never did hear from Stacy; but luckily, the driver called us and gave an approximate time of arrival. He got his team of two movers (presumably NOT employed by Allied, just contractors so do you think they really care?)... And they arrived about an hour after the promised arrival time, another strike against them.
We are pretty low-maintenance and don't have a whole lot of valuables, but our flat-screen TVs are something that we really like. We tried not to hover or get in their way, but later on we found out that they put both our flat screen TVs simply in flat pieces of cardboard, with NO padding whatsoever. Now, you tell me that these TVs are going to last in a huge semi trailer, going 2,500 miles across bumpy roads and going over multiple mountains from Alabama to Washington State. This is pure negligence. If you are a professional moving company, you should KNOW how to handle flat screen TVs and other breakables. Sure enough, one of the two TVs wouldn't power up once delivered. We filed a claim, but of course - Allied contends they are not responsible. Here is the following email we received (and may I add, far from a professional or apologetic response):
"Since there is no external damage to the TV, I cannot determine at this time the van line mishandled it. There is a clause on the back of your Household Goods Freight Bill of Lading that states if the damage is due to age, use, or jarring, (inherent vice) I will not be able to accept any amount for the TV. You will need to take this to a certified technician to have them look at the TV and put in writing what they found is wrong. If the above is the cause, then I will not be able to accept any liability. Could be something that will fall under your warranty since you just purchased this year. You will need to send in that documentation showing what caused the problem within the next 3 weeks for our consideration. Thank you for your assistance. The repair firms we have only work on wood furniture. Jenny **, SIRVA Claims - Certified Claims Analyst"
So...WHY ON EARTH would we hire a moving company to move our things, if they are not going to take responsibility for them outside of our care??? So we are moving across the country, staying at hotels, days are going by... And of course, nothing from Stacy the "Move Coordinator" about where our goods are, or an approximate delivery date. Nothing. Since she wouldn't answer us, we decided to just keep calling the driver, since we were fortunate enough to have his mobile number. He was kind enough to answer ALL of our calls, and we were able to determine a delivery date through him.
So let's move on to the actual unloading process. Again, they showed up late, even after I got a call from the driver that morning confirming the time they would arrive. This time it was almost 2 hours late, which was rather irritating, as the agent is local (Coleman WW Moving. Origination: Huntsville/Madison, AL. Destination: Tacoma, WA.) They've had about 11 days of moving across the country by now, and our goods were sitting in Tacoma the night prior to delivery, so why can't they get a simple time frame right? Probably because they had to scramble that morning to hire local contractors to unload. Again, Allied doesn't employ loaders/unloaders, they are contracted out to whoever shows up!
And not far from our (at this point VERY LOW) expectations, these guys put forth the least amount of care and consideration in moving in our items. Most of our items were not unwrapped from all that strapping tape. Our coffee tables/end tables that had been dismantled in Huntsville were not put back together and we had to scramble to find where the nuts/bolts screws were to put them together ourselves. Which were, by the way, haphazardly tucked into a tiny pillow of brown paper and then obliterated with strapping tape to the point where it was almost impossible to find the little screws somewhere inside. Very unprofessional. (How about using a see-through sandwich bag that seals nicely, and taping just the top of it?) Matching up the screws with what they belonged with - now that's yet another story. Everything, everything was a disorganized mishmash.
Then the icing on the cake, which tells you how pathetically disorganized this company is: In our original estimate, we asked Allied to provide a quote for storage in the event that we weren't able to find a place to live right away at our destination of Tacoma. They provided a 31-day storage quote on top of our household goods moving estimate. Well, we had found a place in Tacoma during the time they were moving our household goods across the country. The timing was brilliant - the driver called and said he arrived in Tacoma just about the time we were getting the keys to our new home.
So after we had gotten our goods delivered (which was on May 24), we get a final bill that charges us the full 31 days of storage (?!). Not quite sure how that could happen when we loaded in Huntsville on May 13 and delivered on May 24, and they were on the moving truck the entire time... I haven't even scratched the surface with this experience. There is so much more to tell but I wanted to at least get the worst of the worst stated. It was a terrible experience and we would NEVER use Allied again nor recommend them to anyone.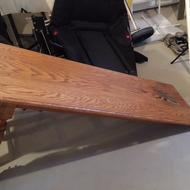 We paid 2x for the move because of a fast approaching move out date. We paid for the insurance to cover lost and broken furniture and we paid extra to have our exercise equipment and pool table disassembled and reassembled. The furniture arrived broken and in pieces. We made a claim but Allied claims that the 500 dollar oak table came unglued so they are not liable. The re-assemble tech sent to put the exercise equipment and pool table cancelled on us several times and we asked Allied to send another. A month after the move they finally got here. Terrible company and customer service.

Beware of this company. I hired them to move my household cross-country because I had accepted a new position and the company was paying relocation. I thought a full service company would be easy to deal with. I have moved no less than 5 times and this was by far the worst experience ever. It turns out that this company is basically a sham--they work with "local agents" who have all the decision-making power, and the larger company is nothing but a conduit. My experience with the local agent in Virginia, Dunmar Moving, should have tipped me off. First, they had to move my moving dates UP because they hadn't staffed their services correctly that week. Then the packing crew were over an hour late. On load day, despite having had an in-person estimate, the truck driver declared he could not navigate the driveway.
Next, the move loaded before mine had been underestimated, and without notice to me my shipment was split into 2 loads. The second load had no delivery date (original window was by July 5). While I was in trans with my family, the company called and announced they would be delivering earlier than expected. I was told I had no recourse for this, and that I would have to pay to have my things held until we arrived.
When we got to the house and began unpacking, it became clear that the so-called packing crew had essentially dumped things into boxes: drawers were upended directly into crates with no organization or clear labeling as to the content. They had also dismantled furniture that was never intended to be dismantled, and much of it is now damaged and unstable. As of this writing, it is two weeks past the delivery window and I have not received the rest of my belongings, nor has any part of the company bothered to provide updates. Their customer service is comically poor and I cannot say strongly enough NOT TO USE Allied. I certainly never will again.

I had two companies to choose from and picked Allied... bad choice! There were three guys packing the stuff up in Napa. It was a mad house with them hauling my belongings out onto the street and then into the truck! All the while one of them asking..."is this going? What about this?" And on it went! I watched as closely as I could in the confusion but when they shoved five pages in front of me to sign off on the paperwork there was no way for me to double check what was on the truck and what was not.
I packed the boxes myself, labeled everything and put them all in groups of kitchen stuff, bedding, etc. so when the house was empty I knew all items were picked up! However, when delivered in Jerome, ID, two boxes were missing. All my tools, including the special hardware for my bed and a box of kitchen stuff that had all my specialty items. Aside from dozens of spices, mom... deceased... had given me some things that had been in our family for generations, gone!
Aside from the lost boxes one chair had a broken arm. The tan couch had not been wrapped and was permanently stained and there were chips out of corners of chest of drawers etc. Of course I immediately filed a claim but after two months of dealing with them they finally got back to me to tell me that they could not "find" the boxes... offered an insulting settlement... have not cashed the check yet. What makes me so sad is that I moved to ID to retire so I spent the last year or so having garage sales to downsize and only packed those items I wanted to keep. I wish I had read these reviews... would not have used Allied.
Allied Van Lines Company Profile
Company Name:

Allied Van Lines

Website:

https://www.allied.com/local/Virginia-Beach-Moving-Company.html