Consumer Reviews and Complaints

DO NOT use these movers. They managed to somehow 'lose' a 5,000$ king headboard so I now have to sleep on the floor for who knows how long. They put deep gouges in a 10.000$ Stickley dining table and one of the chairs. When moving me to PA., I clearly listed which pieces would fit into small apt and which would need storage. They forced me to take delivery of every piece I cannot use and refused to take out of their truck the pieces I requested.
The driver was very obnoxious, yelled at me, refused to come back to my home with appropriate furniture. He also ruined a great deal of community property here by driving truck over it. I paid over 15,000$ for this move and now have to hire another moving company to make this right. They stored remaining things so that there is no way for me to see them and file claim in 90 days against what I am certain I will find as future damage. This company absolutely ruined what I had spent 100's of thousands of dollars collecting. And only cared about getting to next job. The driver was a guy named Jim **, Make sure never ever to use him. I have NEVER had a worse experience.

Contracted with Armstrong/United Van Lines out of Chicago suburb of Glendale Heights, IL in Oct./Nov 2015. All went great with agent & acct. rep. Until moving day arrived. Mover started another labeling system other than the one provided. These labels were falling off when he stuck them on. That should have been my first clue of impending calamity. Note to others; Write the # of the computer generated labels on the box "and" your packing/carton list!
Office staff did a fine job for us, but upon arrival day, lo & behold, a Mayflower truck pulls up. Nice! What a nightmare! Our items were co-mingled with another family's & at least 15 cartons & plastic totes were not to be found! Most of our furniture was dinged & dented not to mention the ceilings & walls. And I was most generous with a tip in Chicago but not in Nevada. Took us months to finally figure out the contents missing. I lost some antiques & tools. My wife lost fine clothes & family heirlooms, among other things. Merry Christmas for the lucky "finders"!!! Well, one item of note, the claim settlement was quickly settled. They must FU all the time, this seems to be their MO! Can't fault the Front end, only the storage to transfer to others to Nevada leg. That's why only two stars! Go with another company. This shouldn't have to happen in this day & age!

This company is by far the worst moving service of all time, DO NOT USE THEM!!! We're moving from Rochester, NY to Charlotte NC, & it's been miserable working with these people. They don't come to your house & give you a quote, they do it over the phone & have you list EVERYTHING in each room. Then they have you pick a moving pick up window, for which they extend every day. They were supposed to pick us up on Sat July 29th, and it's now Tuesday 8/1 & they called to cancel AGAIN! First the truck broke down, & then they said they had delivery delays, etc. Not my problem, they should have had a backup plan, now all my travel plans are screwed-up!
I have flights booked, family & friends inconvenienced, and United could care less. I asked to speak with a manager, & they wouldn't let me, said ALL the managers were in a meeting?! Still haven't received a call back from one yet. They'd better plan on giving me a huge refund, because I'm letting every person/social media site know how they operate.

So far more than 10k in items were stolen from me. Still finding more. United Van Lines car hauler took my 50th year anniversary Mustang out for an 18 mile joy ride and while doing so left my tires bald. Delivered it with the front end messed up. Fought with them for over 2 months to get the front end fixed and had to threaten a lawyer. "Can't" prove tires I am told and I can't prove anything has been stolen from my home. I would never in my life recommend this company or Chipman Relocation specialists ever. They steal, lie and laugh at you the whole time. Stay away and never look back.

My parents unfortunately chose The Liberty Group/United Van Lines for their move from NJ to SC. The move consisted of the movers packing all their items, labeling the boxes, delivering it and setting up the items to their new home in South Carolina. When the truck arrived the movers unloaded the front of the truck but could not understand where the rest of my parents stuff was because things like the kitchen and dining room tables where nowhere to be found. The driver made a call and was told that my parents stuff was split, most in the front of the truck and some in the back. Upon opening the back truck doors the driver said "this ain't going to be good".
The movers had to keep asking me if the items belonged to my parents since stuff was mixed up. They had put a treadmill on top of a handmade dining room table to hold in place with a clay pot below, making the table look like someone took sandpaper to it and of course the clay pot was shattered. They did not wrap the antique chandeliers (which we were told were going to be crated), 2 out of 3 broken. Dining room chairs broken. Crystal broken. Antique snuff jars broken. Not to mention a number of other items broken. They mismarked boxes. Boxes said a room and contained items from another floor or said specific items where were not in the box. Items were taken apart so a top was in one box and the bottom in another. You had no clue where anything was. All the boxes have been emptied and stuff is still missing.
Did they steal it or just lose it? All the boxes according to the sheet made it but all of the items. I called the owner of Liberty Group and he has yet to return the call. I emailed the president of United Van Lines but he has yet to respond. I will NEVER use United again - sad that Dad paid extra to get the worst service possible.
How do I know I can trust these reviews about United Van Lines?
881,173 reviews on ConsumerAffairs are verified.
We require contact information to ensure our reviewers are real.
We use intelligent software that helps us maintain the integrity of reviews.
Our moderators read all reviews to verify quality and helpfulness.
For more information about reviews on ConsumerAffairs.com please visit our FAQ.

I set my move up the first of May for June 19th and told her I'd prefer furniture delivery on the 20th. Vanessa was very nice & said it would be easy to change the move date by just calling in. It's one week away and nobody has called. I'm getting concerned and need to make sure it's confirmed for that date. I have to fly in just for the move, then fly out. Plane reservations have been made already.
Yesterday I called & got hung up on because the recording said all reps were busy. When I called back, this girl told me United wouldn't call till 1 to 2 days prior to the move! That's unacceptable. Someone can't plan their whole move not knowing if it's set in motion & what time they'll be there. Next, she said the movers may not come till the 20th! As I reread the contract, it shows the "requested move date of June 19-20th". I understood it to say that the 19th is when they're picking up the furniture and the 20th would be when the furniture would be delivered. The first girl said originally told me the furniture could be delivered as early as Tuesday (20th) or as late as Thurs or Fri., which I was ok with.
I nicely explained to the 2nd girl that we originally set it up for the 19th and I had to be out that day, that I couldn't do it the 20th. She got very short with me & said she can't change anything once I signed the paper. Then she hung up on me! Then, I emailed Vanessa who I first talked to and gave her a full explanation. She gave me a short, terse reply "You will hear from the movers 48 hours prior to the move". We are repeat customers. We used United a couple years ago with no problems. I don't know what's going on now, but I'm really not happy at all with their customer service. I am very disappointed in their customer service and haven't even gotten the move yet. I would not recommend them for their lack of customer service.

Boy do I have a lot to say here. I scheduled these movers for Wednesday, May 10th, at 1 pm. They understandably gave me a window of between 1-2 pm. I arrived at the storage unit a little before 1 pm. At 1:30 pm, I called the company to find out approximately when they would arrive. They told me there was a truck breakdown, and they were delayed, and would not be there until 3:15. So I ran some errands, and came back at 3:10. At 3:30, I called, and they said the truck had left about 10 minutes prior and should arrive at any time. At 4:08, the driver called me to say he was 20 minutes out. At 4:45, I called the company back and was informed they were a half hour out. Huh? Well, they finally arrived and started the job at 5:30 pm. At 6:08 pm, they took their first of many smoke breaks (15 minutes). At 6:45 pm, one of the movers took a phone call, and held the phone in one hand while loading up with the other hand, for about 30 minutes.
We finally got the storage unit loaded up, went to the next stop, loaded up there, and then they were following me to my apartment. They took the wrong exit, so I called them, and they said GPS told them to go that way. They then got lost, and proceeded to take another half hour to arrive at the apartment. After all that, they asked for the money, cash only, so I had to go to the ATM. One of the movers had the nerve to say, "Don't forget our tip." Anyway, I brought back the cash, put it on the counter. At 11 pm, they came to me and said they would need more money. I told them I was not paying them more, as they had wasted well over an hour's time so far. So they proceeded to tell me that they were going to stop. I told them if they didn't get the couches up, I was not paying them a penny. So they brought the couches up, and then they left.
There were still about 30 items downstairs in the middle of the complex parking lot that I had to move on my own. Fortunately, they left their dollies there, so I proceeded to use one to get the heavy boxes up the stairs. They then came back for the dollies and I said I was going to use one to finish loading the heavy stuff and bringing it up the stairs. The mover proceeded to yank the dolly from my hand, went outside the apartment, and threw it down the stairs. Mind you, this was after 11:30 pm, with a metal dolly and concrete stairs. They then left, and I had to bring the rest of the items up on my own.
I called the company the next day and they assured me these men would no longer be working for them and I hope that's true. However, this was my experience, and I would not recommend using this company, despite any "deals" they may offer. They will for sure add that discount back on in the time they take to get the stuff moved. I will NEVER use these people again.

We chose United for our move from Florida to Arizona. They were a bit higher than the other companies we interviewed, but their reviews were positive, so we chose them. The drivers were great but they damaged two expensive pieces which were insured as expensive and now they say they didn't damage them in spite of the pictures showing otherwise. What a complete rip off this company is! Do NOT choose them. Find another somewhat smaller company who really value their product!

We ended up being the last move out of Columbia Missouri, for Fry Wagner, United, when they closed their location there. We got the bottom of the barrel service, if you can even call it service, they don't deserve any stars. We have used their service before with a corporate move and had no problem. Moving and paying for our own expenses this time I feel we totally got scammed... Nothing they said was true. A two day move they called Friday saying they would not be there Monday but came late Tuesday and did not have any items they needed to finish the packing I paid for. They did not have enough people with driver. We were suppose to close on our house. Needless to say the other people showed up with their truck and six people to unpack the next day but the driver had to come back and this time with only one worker (20ish and not experienced) and his brother who did not work for the company!!!
The people buying the home were furious and seriously angry! It caused complications all down the real estate line! The "brother" ended up stealing my garage sale money!!! Yes he did!!! The trucker was packing so furiously he slip big mirrors in between mattresses with no packing, so I called right that minute and said... "just go on notice the mirrors are going to break!!!"
My son and I ended up packing things in boxes that we had paid to be done... but the things we packed did not break. The other items... lots of items broken. Missing items, I have pictures!!! They don't want to pay for anything but two items on my list... Then why did I buy insurance... Now, after three months of trying to get a settlement, they are not returning calls. It's been since November and they just are ignoring me. I'm not going away. I'm going to seek outside counsel. There were so many more problems. I can't list them all... but lack of any kind of customer service. It's like they take the money and run!!!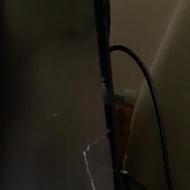 This is very hard to write. I used United Van Lines for my move from Toronto to Newfoundland. From the time they showed up at my door to my delivery, nothing went right. Movers showed up and while loading the truck, they took more smoke breaks and smoking around my things. The movers told me that my belongings would be on one truck however it was placed on several trucks before getting to me. When they delivered my things my mattress was wet, TV cracked on top in two places, bed frame scratched, lamps broke, coffee table and end take dented, sofa, love seat, and chair had all the arms damaged and the frame broke inside. They broke my TV stand in front of me and said make a claim.
I made a claim and they sent a repairman to assess the damages. He canceled the first two days because of bad weather and the third day he showed up. I had to take three days off for the repairman. When he sent in his assessment into United Van Lines they said his assessment was of no use because he does leather. I took three days off for this. Then United Vans said they would have their expert assess the damaged by pictures I sent to them in Toronto. Seriously by pictures. They also wanted my invoices of how much I paid for my things and I sent it to them. The amount they want to give me nowhere comes to what I paid for my brand new furniture.
They want me now to find someone to come and assess my broken furniture. I paid them to move my things and now I have to do the work. My things were moved here November and it's now almost March and nothing is done.They want to get off with this, poor customer service and customer satisfaction. I will never use them again... nor should you.

This is heart wrenching. I just saw Lindsey from AZ. Dated 1/4/17. I had the same experience. All my boxes crushed 90% of my belongings broken and they lost a piece of memorabilia valued at 15k. I'm so upset and even more so now after reading your complaint. When I went to file my complaint and filled out the claim forms they gave me the run around. They changed insurance companies 4 times. From Trilogy to Suddath to United now to Unigroup. Each time they said they can't find my claims. I'm NOT allowing them to repair anything after reading this complaint from AZ. It's my choice. I bought 36k in insurance. I gave them 7 months to get this resolved. I'm not trusting them to touch my belongings anymore.
Updated 05/19/2017: I gave this company the opportunity to rectify my situation instead they decided to send me an 1,800 ck and get my case off their desk. I will be sending you pictures of my damaged belongings (90%) and of the missing items. They said I packed my things? I have photos of the cartons that are still here at my home that they claim I have disposed them. A million dollar lawsuit will now be filed due to them not sending a qualified individual here to review my broken items. You as the Consumer Affairs have more than enough complaints and evidence from many clients that moved from March 2016 all the way to now May 2017.
We are not all making this up. I'm about to dig into how you actually handle these cases as well. I paid a lot of money, paid extra insurance only to find my instruments are broken, one stolen and I'm living in an empty house for over a year. It's time to file the lawsuit. Please look at my last complaint. I'm not going thru arbitration with this company. They are at fault and need to take full responsibility for their abuse with my personal belongings. I think Consumer Affairs should place a phone call to me. I'd like to know what you have done so far. Thank you.

It's not just the fault of United Van Lines, but all the people they subcontract to. This is a pass-the-buck environment because you realize at some point that half the people work for someone else. Moving blankets covered in gas put on my furniture, sloppy packing, the labels fell off many items, and now we find missing items that are irreplaceable. The drive down, we found out the driver went home for a few days and then his truck broke down. By the time he got to us he was so far behind schedule and rushed he treated me like I was the problem and rushed off without unpacking anything, which was part of the contract. Don't use them, they do not care.

This is a very hard review to write because I am still fighting with a company that I really trusted. This all started about 18 months ago. I was moving from Fresno CA to Folsom CA to live with my fiance. We decided that I would keep my things in storage until we bought a house together. My fiance had over 15 years of moving with his company so he recommended United Van Lines. They came out and gave me a fair estimate. I decided to go with them because they had a storage facility in which they would store my furniture. The pickup went smooth, they packaged up all my artwork etc., and I was on my way to Folsom. I paid the storage fees each month for about a year, when my fiance took another job within his company that brought him to Chandler, AZ. We used United for his move, and we arrived in Chandler. We bought a house and decided it was time to have my furniture delivered.
I called United Van Lines to schedule the move, and then they informed me that they had severed ties with the storage company and my furniture had been moved to a city about 45 miles from Fresno without my permission. They said they would still honor the contract, and I was set up with a moving coordinator. Got the time and place all set up, and was asked to travel to Fresno to "inspect" my furniture. I flew up and got a hotel, and then traveled to the "new" storage facility about 45 miles away. I was shocked as my GPS took me to a dingy place on the outskirts of this little town. When I pulled up I could see the wooden lockers which contained the stored furniture just placed randomly in fields. United Van Lines showed up, and the owners of this "storage" facility and they were shocked that I was there for my furniture. Apparently even though the coordinator scheduled the pickup, she had failed to inform the facility.
Needless to say after a heated discussion with the facility and United, the facility called the owner who threatened to have us arrested for being on private property and United called back in the drivers. I did not get my furniture and was asked to leave the property. I returned to Az, and after daily phone calls with United they found a new driver. The old driver was not allowed back on the storage property, and my move was scheduled. A local moving company picked up my belongings and they were taken to a United holding area, awaiting transportation to AZ. 6 weeks later I got my stuff, and I couldn't believe the condition of many of the boxes. Boxes were missing, but they claimed it was because of the move the storage company made, and items were damaged.
In July of 2016 I was assigned the claim adjuster Lindsey **, once I filed my claim. Talk about a nightmare... She sent out a restorer who colored in all the scratches on my damaged furniture, then scheduled a pickup of a formal dining room table that was too damaged to be touched up. 2 months later I got the table back with more damage to it than when it was sent to them, so I called her and she told me it was the responsibility of the restorer not United (there is a giant number 5 etched deeply into the center of my beautiful table now).
Finally got the letter back about the rest of the settlement, for damaged and broken items. I got no compensation. She claimed that the artwork that was damaged was packed by me (wrong, I paid extra for it to be packed), she claimed I packed the boxes and didn't provide proof of the damaged boxes (wrong, I told her I had them and she never wanted to see them), and finally to get her to return a phone call is a joke... I'm still waiting. A $6000.00 move ended up costing me over $10,000 and I am about ready to call it a wash... Please take great care if you choose to use this company... and as an afterthought, anything sentimental you do not want this company to handle, they do not put a value on that.

I didn't really appreciate them at the time, but they did a great job (albeit in 2014). Initially the inspector showed up and gave me an estimate. On moving day, three people showed up and did a full service move. Everything was packed and they packed my flat screen TV, which the inspector had missed, at no extra charge. They weren't especially sociable but that's fine. I got storage through the end of the month for free, without redelivery fees, and three people showed up to deliver my stuff into my new apartment. I was not charged a stair fee despite two flights of stairs and nothing broke; I was also not charged a massive insurance fee for full valuation protection. All in all, 5 stars.

My family recently relocated from NY to FL and finding a mover was a long and involved task. We did our research and after several in-home estimates we decided upon Liberty Movers, a United Van Lines (UV) company. The initial in-home estimate was excellent. The representative was professional, courteous and friendly; he gave us a binding estimate which is something we learned to look for. He gave us literature and promised us that we'd be in "regular contact" with a move coordinator during the move who, using UV's technology, could track our shipment as it made its way from NY to FL. He explained the UV inventory process and we agreed to use them. We packed our own items.
The movers arrived as agreed upon with respect to date and time. When the two guys arrived we were immediately informed that "they're one man short" but that they'd get the job done. They seemed to be professional and efficient; in retrospect now we're not so certain. They loaded their smaller truck which they told us "would be reloaded into a larger, 18-wheeler that afternoon". We went over the inventory which involves the driver affixing numbered stickers to each and every box and item we shipped and logging the item based upon the number. They drove away with the contents of our NY home and we hoped for the best.
The first sign of trouble occurred when we did not hear from our move coordinator. We were told that he'd follow-up with us the same afternoon that the movers arrived to take our shipment. He did not. In fact we did not hear from him for several days; I reached out via email and received an "out of office" automated response. So much for the promised communication and truck tracking. We did eventually hear from the coordinator, only after I contacted him (never pro-actively on his part) and he was "unable to provide us with a delivery date" until shortly before the delivery. So much for tracking the truck and "Regular updates".
When our shipment arrived at our new FL address, within the agreed-upon time frame, we experienced the major issue with UV. The driver of the 18-wheeler informed us that "many of our boxes had been repackaged to save space". I'm no legal expert but I would venture to say that repacking pre-inventoried boxes completely invalidates the entire inventory process: we were short boxes, we couldn't find items that we packed and found them in other boxes, etc. Additionally, we received several of our items with no inventory stickers affixed to them. So much for accurate inventory. We shipped very little furniture. The pieces that we did ship were in new to good condition when they left our NY home. After they were unpacked in our FL home we discovered that a new, undamaged desk had suffered chips and rather significant scratches to all its legs; a baby crib had suffered significant nicks and scratches as well.
When we brought the damage to the driver's attention he had us indicate it on one of the many UV inventory forms; he then showed us that "the guys in NY" had indicated that the items were "Damaged all over" when they loaded them. Outright lies. So much for trust; when we reviewed the UV inventory sheet the guys in NY had indicated that every piece of furniture was "scratched " and "badly worn all over". The forms use abbreviated codes, "SC" for scratched and "W" for badly worn with location symbols indicating where. It's extremely easy for UV to get away with this practice; unless a customer carefully examines pages upon pages of shipping manifest, line by line, as the items are loaded on the truck this will go undetected until it's too late. DO SO!
As we checked-off the items on our copies of the inventory sheets there were several items missing. We were assured by the driver that the discrepancies were due to the repackaging. At this point we were stuck, the inventory list was worthless, and we needed to move forward. The truck left and then we began to discover that many items that we shipped were outright missing. Whether this was due to inept employees using a clearly flawed inventory system or outright thievery we will never know. We are in the process of filing a claim with UV to recoup some of our losses. Be VERY careful when selecting Liberty Movers and/or United Van Lines as your mover. Do your research, ask lots of questions, and be diligent when your items are being shipped and received.

Whatever you do... don't use this company. I move about every 3 years for my job and so have had about 14 moves in my lifetime. This move by far was the worst I have experienced. I could write a book about this experience but to summarize THIS COMPANY DOES NOT CARE ABOUT YOU OR YOUR THINGS!! Where do I start? The packing was appalling. I packed some of my own boxes and they lost all of them. They paid me 300 dollars to replace about 8,000 dollars worth of clothing and jewelry and other items. They did not crate my big screen TV and wanted me to pay extra to do so even that was supposed to be part of the estimate. They packed my gardening and dog walking shoes in with my dishes. They lost the parts of a bed so I had no bed to sleep in at the other end.
They arrived 3 weeks late at the destination so I was doing 24 hours hospital shifts in a house with no furniture, that's right slept on the floor for almost 3 weeks. They had an ongoing commentary during the move that my neighbor overheard and filed a complaint with the company as they were so vile she did not want her grandchildren to hear. If you call customer service it is a complete joke. They are already angry with you that you are taking up their time by calling. The items broken were numerous. They packed a ceramic lamp upside down in a box and wondered why it arrived shattered. I had all my jewelry in baggies taped inside a cabinet so it would not get lost. They opened the baggies and through the jewelry in the bottom of a big box with a bunch of linen. Just loose in a box. So my earrings and all else were gone. I could go on but you get the idea. Use ANYONE ELSE EXCEPT UNITED VAN LINES.

We recently moved 2 households from Texas to SC. The person who came to give the quote had items to be moved (some were staying for estate sale) in wrong locations which needed to be corrected so the moving team would take the correct items and leave the correct items. This was never fixed. Then the team that came was late, rushed the job and never asked me to do a walkthrough to make sure all was correct. They left the mirror that hung directly over the chest! A walkthrough should be standard.
Now it gets better. We get a call that the 'driver' fell through and could they ship the items via cargo in large crates. I was assured that this method would get the contents to SC quickly. It took them 3 weeks to get my 91 year old mother's furniture. When they finally arrived (late) the first thing the driver asked me was if there was a place his guys could walk to as they had no lunch yet!!
Then they wanted me to stand in the 98 degree sun to check the upside down boxes as they pulled off truck. But the inside man also kept calling me in to ask what room they should go into. They rushed through the load, had me sign that I received all boxes and in good condition before I could even unpack or inspect. They left the shrink wrap around the couch and recliner and tried to leave before placing heavy furniture in correct spot. They also left two items that I told them did not belong to me. Needless to say that there was damaged and missing items. I filed claim and they sent an inspector. They paid out for damaged items but not for missing boxes or a lamp that broke that was very carefully packed and marked fragile. It was one of the upside down boxes mentioned above.
They had absolutely no concern for the customer who is missing their two items that I got even though I gave the tracking numbers on the items. Their response was 'no one filed a claim for said items'. Perhaps they will as they are Christmas treasures and it was only September!! All around very unprofessional service from a company that was hired because of their good name. As for the other household, they met our expectations by taking only 12 days to deliver and damaging some of our things minimally.
So if you are thinking of making one of the most stressful decisions of a lifetime, BEWARE!!! You will be required to oversee their job from beginning to end. You will need your own team to check in boxes and another inside to direct where items go. Another should unwrap and inspect. Do this before signing that you have all boxes. UVL does not hire enough people to do the job effectively which leaves you with a job to do that you thought you hired and paid them to do.

United Van Lines recently moved us from Helena MT to Tucson. In Tucson, they had to subcontract with Suddath Movers to transfer our goods from a tractor/trailer into a 22' van in order to unload into a 10'x30' storage shed. Because we are living in an apartment for the next 3-4 months while our house is being built, my wife had clearly marked certain boxes with bright colored packing tape to indicate that they were to be placed in the immediate front of the storage unit. These boxes contained clothes, medicine, food, personal records, etc that we needed to take to the apartment with us. When unloading, Suddath was repeatedly (at least 5-6 times) reminded of this fact by both my wife and I. She also reminded the driver from Mergenthaler's about this fact and he admitted that they were all aware of the colored boxes purpose.
When we got the boxes to the apartment, we found that a large moving box containing our clothes had not been provided to us. As a result, all we had to use for the next few months were the clothes we packed for our 4 day trip to AZ. We immediately contacted Suddath about this problem, as well as the fact that they were in a hurry and very careless with our items and had actually damaged a lamp, and they accepted no responsibility, saying that we should contact our move United coordinator, Nikki **, at Mergenthaler Transfer in Helena to report the problem. We did that immediately and also filed a claim. Despite calls to Mergenthaler to check on the status of these problems, they have not gotten back to us. We also have contacted the United Van Lines customer service center to report the problem. The first agent (Bob) said he'd check on it and get back to us and didn't.
I called again this morning and they said that they are not responsible at all for the problems. Since the location of the subject box is unknown and could potentially be buried up to 20-25' deep, we offered what I considered to be a fair deal. They could either pay Suddath to unpack our goods in search of the clothes box, or we would accept a reasonable payment ($300) for the lost box of clothes which would allow us to buy enough clothes to get by until our house is completed.
They claim no responsibility for their blunder or any damages that may have occurred (which we won't know until we unload the shed) and said it was our responsibility to again contact Mergenthaler regarding the damage claim. United personnel are exceptionally rude, uncaring, unresponsive, and unwilling to accept any type of responsibility for their actions. Too bad we had to pay the entire cost upfront, but then thinking about it, there's method to their madness.

It wasn't as if goods were damaged. It's just that they lost 2 rear wheels for mountain bikes, various tools, levels, shovels, crowbars, fiberglass paint pole and so forth. When I called to see if they had a lost and found, I was greeted hostility by a person who tried to blame it all on me. This was United/MERIT out of Palm Springs. Run from these folks if you care about your belongings.

First, before giving this review (and having read hundreds of reviews of moving companies before I engaged one) I would like to repeat advice I have heard from others: IF at all possible - find a way to all, or at least a portion of your property items yourself. I did so myself up until the move I am writing this review about, and always had satisfactory results. Unfortunately, this move involved going to another state so doing the entire move myself or with friends/relatives would have been very difficult to organize.
I contracted with Bohren's / United Van Lines (Robinsville, NJ) after getting estimates from a couple of other major moving companies. One of these companies wanted to charge over $8,000 just for storage alone because our items would have to sit in storage (either in our old state, or in the state we were moving to) for somewhere between 10 days to 3 weeks. Bohren's gave a fairer estimate and the cost of storing our property was only about $2,000 for about 9 days of storage. The cost of the move (for approx. 10,000 lb) was approx. $5,000 - so the total move was about $7,000.
Overall, Bohren's service was very good but there were definitely things that the estimator overlooked (or, things he had no control over or could not correct in time). We had a contract (to save at least $2,000 to $3,000 additional cost) in which WE would pack all or most regular items (books, clothes, some electronics, etc.) and Bohren's / United Van Lines would pack all the large items and breakables (TVs, chairs, lamps, bedroom set, couches, etc.). Their packing was excellent, and so was the actual move onto the large truck for the day the items would be moved to storage at the United Van Lines warehouse. The following are the problems which occurred AFTER the items were in storage and nine (9) days later moved to the final destination:
1) The United Van Lines packer used a particular color sticker to mark all the boxes he had packed (and each had a specific number so that the box could be identified easily when it was later unpacked at our new house). Problem was that the moving company that United Van lines had in the new state we moved to had their OWN system of marking the boxes. They used three or four DIFFERENT colors than the packer had used AND a different numbering scheme.
On the day of moving into the new house this created a big problem because the lead supervisor did not know how to handle this disparity. So both the mover AND myself and my wife had to keep checking off a sheet with the color of the sticker AND its number - in order to put boxes in the proper rooms and make sure that nothing was lost in transit from the warehouse! This was very tedious and time consuming as both the movers and I were bringing these heavy boxes into the house from the truck. We had over 90 boxes of items!
2) We closed on our house on December 15 and planned things out to drive (8 - 9 hrs) to the new state, close in the afternoon and then stay overnight at a local hotel and go to the new house the next morning. Because of this planning we setup the delivery of our house items for December 16 - and we told the moving company this plan. From what we originally understood the date was set for December 16. But on that day the movers did not arrive and when we contacted Bohren's / United Van Lines they said something to the effect of the delivery date "not being set in stone". That is, the industry standard is a 1-2 "window" around the set date and that our items would be delivered the NEXT DAY, December 17.
So we had no furniture, pillows or other bedding items for that day / night. INSTEAD of having our items and starting to settle - we spent the day going to the store to purchase blankets and pillows so that we could sleep on the floor of our new house that night (we really did not want to return to the hotel for one more night...).
3) I listed the confusion that came from the company's box labeling issue (different system used by their packer at our old location versus the system used by the delivery group they contracted with at the destination location). This caused much extra work and probably added at least an hour to the overall delivery. Because of that it started to rain just as the final items were being moved in - but almost everything made it into the house without getting wet. Also there was some damage done to an expensive bedroom set. However, it was a medium size gouge on a leg that cannot be seen. The company definitely offered to have their professional services look at this and repair it, but we declined and repaired it ourselves.
The topper for me was that the estimator gave me a promise (their motto): "If we take something apart, then we put it back together at the destination" Period. The movers did put together most items (bedroom set, one of my stereo stands, etc.) but when it came to one particular stereo rack (wood, with 4 glass shelves which insert) the supervisor refused to put this item together - even though I told him what the estimator said and that THEIR movers took the item apart - I did not do it myself. They called the company but we could not get hold of an office admin or supervisor at that time - so I had to give in say I would take care of the stereo equipment myself. It was not the idea of doing it myself (I had originally assembled the unit myself when it was originally purchased) - BUT THE PRINCIPLE that either I was lied to or miscommunicated to by the estimator.
In the end all of our items were moved with reasonable organization and minimal damage. Moving out of the old house was definitely organized and the company made it less stressful than expected. But the move into the new house was not as organized as it could have been and was a bit stressful. I think many other moving companies I have read about can be outright deceitful, incompetent, or both. In this case, Bohren's / United Van Lines was above that level and has some decent personnel to work with - but they still have a ways to go for organization skills and A+ service. We only have a choice of whole stars to give as a rating, but my OVERALL rating of my moving experience and Bohren's at this time is 3.5 stars. Hopefully this will help some readers.

We decided to use United Van Lines because we were told they were a reliable company. The salesman was named Rich **. We loaded the moving van on 07/07/2016 in Apache Junction, AZ and the delivery was to be on 07/27/2016 to 07/30/2016 in Ravenel, SC. We found out our house was not ready for the C of O on 07/27/2016.
We talked to Tiffany ** and asked if the delivery could be postponed off the 27th. She told us no and that we would have to have it put in storage at $6500.00 per week because the driver had to be in Virginia for another delivery the next day. We rented a storage unit and had our belongings delivered there. The driver arrived in the morning and said that he couldn't deliver all our belongings because the front half of the trailer was loaded with another customer in Virginia. We were not told that our delivery was being split until the driver told us and then he told the workers he was due in Virginia the next day, but was going to take the next day off and then go to Virginia. We called Tiffany ** and she said the final delivery would be in the first week of August.
Well it did not happen and we called again and talked to Zahra because Tiffany had been promoted. She said the belongings would be delivered to SC on August 19, 2016. And delivered to our house on August 22, 2016. I called Kathleen ** who is Quality Assurance and told her what was happening and that we had a binding contract and also I quoted assorted parts of the AMA pamphlet.
Also on the contract it said it was a Guaranteed Pick-up and Delivery Dates - Daily Allowance (if applicable per tariff, 3500 pound minimum): $100.00 per day. Kathleen said it did not apply to us. I told her it was on the contract and that I wanted a copy of the tare ticket to build a case against the company. She said she couldn't do that because they did not know the weight of our second load. I told her that the Department of Transportation would be interested in the fact that they were shipping belongings across state lines without knowing what the weights were. That night she e-mailed the weight of our belongings to my wife and it was over 4,000 pounds.
I called Kathleen today August 19, 2016, and was told that the delivery to my house was postponed to August 25, 2016. I am going to take them to arbitration and ask for payment for broken items and the late delivery whenever we finally get it. This is the worst dealings with a company I have ever had. If we are not satisfied with the ruling we are going to civil court. I talked with the Federal Motor Carrier Safety Administration Customer Complaint Department and was told to continue through the process.
Updated on 9/7/2014: My wife received an e-mail last night saying that United Van Lines were denying our request for the late fees. The rest of our belonging were delivered 23 days late. They said the part of the contract which states that late delivery of $100.00 per day did not apply. The contract says that the minimum weight to qualify for the late fee is 3500 lbs. We took the shipping order off of the shipping crates which shows we were over 4000 lbs.
When they opened one of the crates there was a line of three boxes which were labeled (fragile and handle with care). They were split down the sides and smashed on the tops because I have a railroad scale which weighs over 200 lbs. and it was set on top of the boxes. My wife took a lot of pictures. We called United Van Lines today and was told that since the claim was denied, there was nothing more they could do. I called the American Movers and Storage Association and told them what was happening. They said the next step is to go to Federal Arbitration and he sent us the form to fill out today.

Never pay in advance, not be CC or not by check. Never pay in full unless the full load has been delivered. These folks are the worst ever. Bohren's Moving & Storage, a United Van Lines agent, came in and did the estimate. We told them they did not estimate properly and that the load would be larger than they estimated. They increased the estimate ever so slightly. We again told them the estimate was too low but the estimator, Al **, said don't worry about it. Being the trusting souls we are, we trusted Bohren's and United Van Lines knew what they were doing. WRONG.
The driver came on the scheduled day and his truck was already half full. He immediately said he would not be able to pick up the entire load because he was told there was only 13,000 lbs. Turns out the load was 18,000 lbs.; as we originally thought. Bohren's moving and storage came the next day, in a Bohren's truck (not a United Van Lines truck), picked up our remaining belongings, took them to the Bohren's warehouse in Parsippany, NJ where, after 3 weeks, our remaining belongings continue to reside.
Our mistake was that we trusted Bohren's Moving & Storage, and United Van Lines. We paid in full after the driver said he would deliver the balance of our belongings the following Monday. The original load was delivered on 8/1/2016. It is now 3 weeks later and the only thing we can get out of anyone regarding delivering the balance of our belongings is "tentatively 3 or 4 weeks later". These folks are the worst movers ever. Don't do business with them.

We chose this company because they claim to be the best. We moved from New Mexico to Florida and this move should've taken no longer than a week. At least we thought. As a result of poor communication and a truck that broke down the day the driver picked up our furniture from the warehouse, it took 30 days to receive our furniture. Needless to say, we had to stay in hotels for over 3 weeks. Not until I contacted corporate office did they think to find another truck.
I am so frustrated and not to mention financially strapped because of the hotels. This company thinks that a family of 5 can eat and live in a decent hotel for 100.00 per day. To top things off, when we finally received our furniture, there were damages and the staff rushed to put things in the house. Beds were not set up properly and some things they just decided not to do. Granted it was a long day but the staff had a job to do. Now that I've filed a claim, I can't BUY A PHONE CALL FROM THIS COMPANY. I am tired and disgusted and will never use United again. I also plan to report this company to the BBB.

This company is the worst moving company I have ever encountered. I have moved an entire home on 3 different occasions and have never had such a terrible experience. Their employees made many promises and assertions regarding the move that simple were false. I was given a delivery timeframe and they will miss it by at least 5 days. They told me that the trailer would be driven by a truck and instead it was put on rails. They told me that the trailer would be temperature controlled and that was a lie.
If a guy named Ed ** tries to sell you on their service, run for the hills. Once he has his sale, he has no interest in helping if there are problems. He simply sends you to Celeste, who basically ignores you. Terrible service. If I could give it a -10 stars, I would. Oh, and corporate United Van Lines is no help either. Diane pretends she cares, but is only concerned about getting rid of you so she can go on vacation. Meanwhile, my family sleeps on a floor for a week.
Lied to about the delivery timeframe. Lied to about the truck being driven instead of put on a train, and lied to about the temperature control of the trailer. $30,000 spent for the move, and all they will offer is $100 per day they are late. Did I tell you my credit card has already been charged for the full amount? Of course it has. They will hold my belongings for ransom otherwise. United Van Lines and its affiliate Liberty Group is an example of what has gone wrong with business in America. Use them at your own peril.

This is the worst moving company I have ever dealt with. Curtis ** was our move coordinator and simply did not take care of us. He boosted our estimate up to 10638 pounds in weight when it was actually 7800 pounds. Charging us $6300 for the 10,638 pounds and then later thinking that he is making up the difference of 7800 pounds by refunding us $14.00 per 100 pounds difference. Only giving us back $400 dollars. Meanwhile they have damage EVERYTHING that they packed. DO NOT go with this company. There are FAR better companies than this one. Curtis ** is a joke. He blew up my phone so much to try and get my money and then once I told him that I would go with him, the phone calls to see if I am doing okay and have been taken care of stop. This company is very SAD and I finally see why their ratings are so low. This company needs a good reevaluation.

No surprise? Well it was to me because I trust people and had NO time to think about all the potential ways they could rip me off. I was busy running around, trying to get the move out done, not watching them like a hawk. If anyone reads this in my situation, just know. The packers WILL steal, no matter what the sales person says and no matter what the bonding situation is. They won't steal your silver but they will steal things they want or their family wants for Christmas. THEN, no way you can prove it. Next time, I will do pat downs as they leave or PACK MYSELF. Better yet! OMG, I will never do that again!!!

We moved my 91 year old mother in law from AR to CA. United Van Lines offered us a fair price so we choose them. Originally, all items that left ARKANSAS were in excellent condition including many antique pieces of furniture. By the time the items arrived in CA, every piece of furniture was either broken, damaged, scratched, destroyed. We filed a claim with U.V.L. They sent out an antique restorer...how ironic that they have this type of person on their payroll. They must destroy items all of the time. He is in the process of fixing over 8 pieces of antique furniture that were in pristine condition. The value of these antiques has gone down because of the damaged caused by the moving company.
Also, we had to contact UVL after the claim to even find out this contact that was going to review the damage of our items. Also, they said the items would be delivered on a certain date and never came. We had to keep calling to find out when the items would be delivered. Overall and double negative experience. Do not use United Van Lines if you value your belongings. The damage was so unnecessary and showed that they are unprofessional and do not care about personal property. Mr. Case P. Ellis, the Chief Operating Officer of United Van Lines, how is your company still in business. Please see my claim **. How do you sleep at night?

I moved from Oregon to Illinois. We had used United to move to Oregon 2 years ago so we used them again. This move was terrible from start to finish. On the day of the move the driver showed up at 830 am and he already had another load. The truck was half full. We were moving a 4-bed house with 4 car garage. I told the driver immediately that we moved two years prior and used 2/3 of the truck and we probably have more. He did not call in until 430 pm that he had about 1/3 of our goods would not fit on the truck.
The next morning we called our move coordinator at Suddath/United Van Lines and she said she would get back to us. We were renting back our house and were flying out the next morning at 5 am. After no response at 12:30 we called the general manager and was told someone would be there soon. They did not show up until 4:30 pm. They then took the rest of our good back to their warehouse. We were told that it would be crated and then shipped on to us and this would be faster than waiting for another driver. We went on to our new home and our first truck did arrive in a timely manner. For the second truck I had to call repeatedly to find out what was happening. They still did not have it crated or loaded. It arrived 10 day after the original window they provide on the bill,
I called United Van Lines to file a late claim, which is $100.
A day beyond the dates in the contract and after speaking to 2 people they said we had 3000 lbs coming and "you can only claim if it is 3500 lbs or more." They were extremely rude and tried to tell me I received what was most important. I did not receive any of my clothes until the second truck. That is important to me. Suddath never called me to update me on the second load. I initiated every call. When the second truck finally arrived I told the movers the item I cared the most about was an antique rocker my mother had given me. As they opened each bay on the truck it was not there. Finally the last bay had it. The movers moved some items and it toppled out of the truck and broke the runner of the rocker.
They gave me the name of someone to call for repairs. I called her and she said not to call her call Suddath. I did call them and they emailed me with a form for repairs. I was contacted by a claim person to come and inspect. I thought he was a repair person. He said he was coming to inspect alleged damages and to make sure I did not break it myself to collect on. They also broke part of our foosball table and a handle is missing from an antique buffet. Moving across country is full of stress and this company United Van Lines/Suddath made it 10 times worse.

I have been surprised in the past for lousy service, unfair business practices, terrible attitudes, and unethical behaviour; but Suddath (A subsidiary of United Van Lines), topped them all. I was moving to a new location and wanted to hire the most professional mover I could find. I called United Van Lines who referred me to Suddath, the company that provides moving services on their behalf in South Florida. The salesman came over, looked at everything in my apartment, armed with an electronic tablet, and issued an estimate far above my expectations, but I agreed. We signed all the paperwork, and set a moving date for 2 weeks later.
And here comes the surprise: Literally the day before moving, when everything was packed and ready to go, and the apartment keys were to be delivered to the owner, they called me to tell me They DIDN'T have a TRUCK for tomorrow!!! I thought it was a joke until it hit me. Had to believe this happens with a national company that charges so much. It turned into a complete nightmare. DO NOT USE UNITED VAN LINES NOR SUDDATH. Save yourself aggravation and money. They are the worse!!!

I moved from Michigan to Nevada in 2010. The man that came and gave an estimate was very good. The mover was excellent. There was supposed to be an extra truck ordered, which wasn't. That was the only problem. The move went smooth. Very organized and nothing was scratched or damaged. Very happy with the company and employees. Would definitely recommend United Van Lines.

ConsumerAffairs Research Team
The ConsumerAffairs Research Team believes everyone deserves to make smart decisions. We aim to provide readers with the most up-to-date information available about today's consumer products and services.
United Van Lines is a trusted mover that has over 340 agent locations in the United States and also offers international moving services. The company was founded in Cleveland, OH, in 1928.
Quotes: The company starts by offering you a detailed quote so you are aware of how much your move will cost.
Unpacking: United Van Lines offers many levels of packing and unpacking that include furniture assembly, disassembly and setting up new offices.
Pricing: It has fair prices and a number of optional services to keep moves affordable, such as having customers pack the material themselves and extending the delivery dates so that they can bulk your move in with other customers.
Protection plans: The company offers many protection plans in order to ensure that your belongings arrive safe and are insured against damage.
Auto transport: Car transport is provided on United Van fleets so you don't have to drive your car yourself or add extra miles to it.
Best for Individuals, households and military families.
United Van Lines Company Profile
Company Name:

United Van Lines

Website:

http://www.unitedvanlines.com/